15 Best Things to do in Seward, Alaska
Hey there!
This post may contain affiliate links, meaning I may be compensated if you click on one of my links, at no cost to you. As an Amazon Associate, I earn from qualifying purchases. Read my disclosure policy for more information.
Seward is one of my favorite towns in Alaska. It's simply beautiful and there is so much to do. Whenever someone asks me where they should go in Alaska, it's not Denali, but Seward. This place sits in a huge fjord and is surrounded by glaciers. There's an abundance of wildlife, water activities, hiking, and exploring – you will be so happy you visited.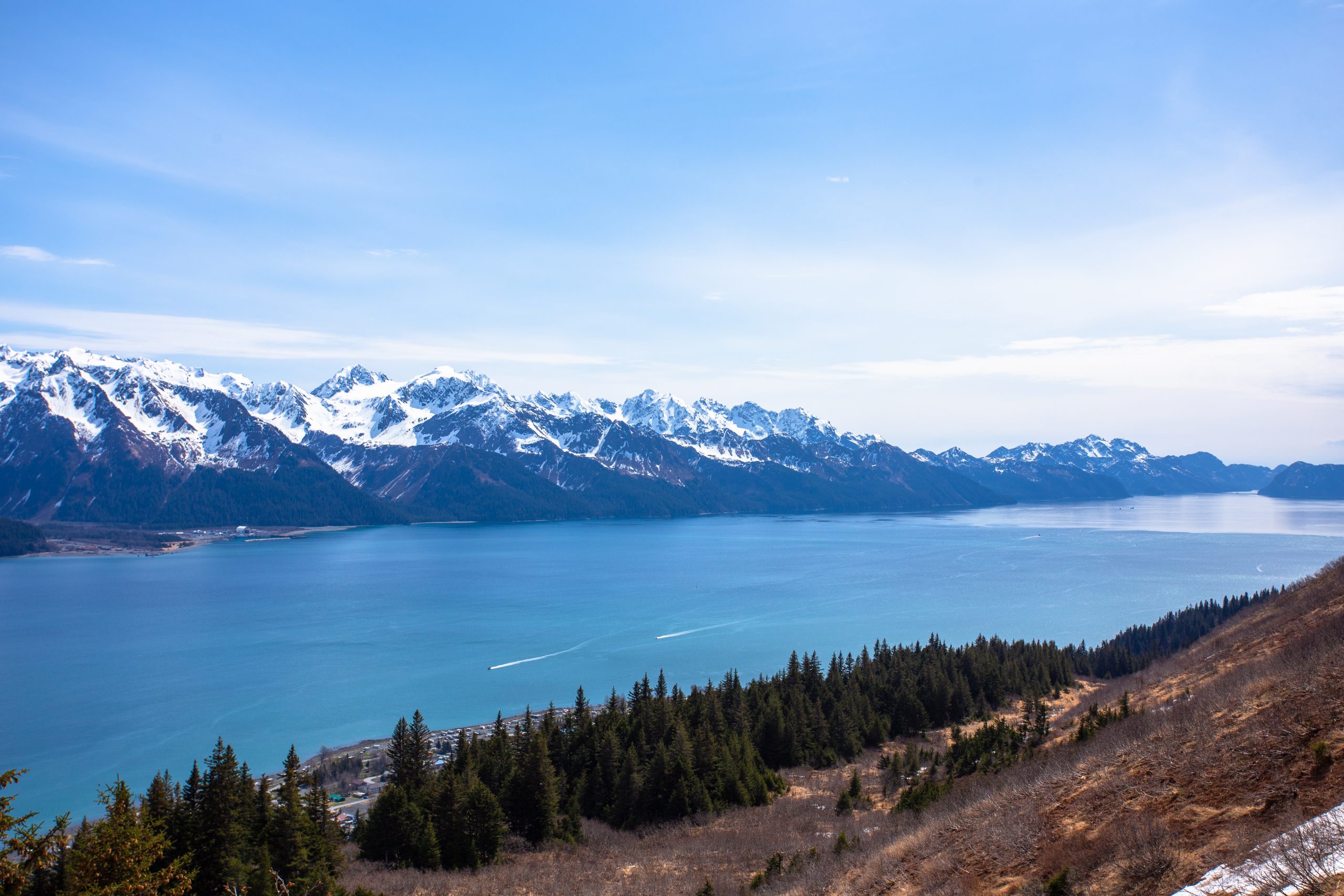 The town itself is charming and holds quite a bit of history. Downtown is reminiscent of an old West film. And for anyone seeking an outdoor adventure, Seward has just about everything.
History
Alaska is known for Denali and larger-than-life animals, but another thing that shouldn't be missed are some of the small towns. Seward is a great jumping off point to have just about any Alaskan adventure.
The town's motto is 'Alaska Starts Here' and is considered the gateway to the Kenai Fjords National Park. Like many towns in Alaska, Seward grew dramatically once the Gold Rush hit. It was declared the first port town in Alaska to move goods between Seattle and Southcentral Alaska, and the first major railroad began construction here.
Today, Seward is a popular port for cruise ships docking for the day. Locals also enjoy visiting to go fishing, hiking, beachcombing, camping, or simply to enjoy the scenery. This town has preserved much of its charm including the main street and even has historical buildings from the early 1900s (which is fairly old for Alaska!).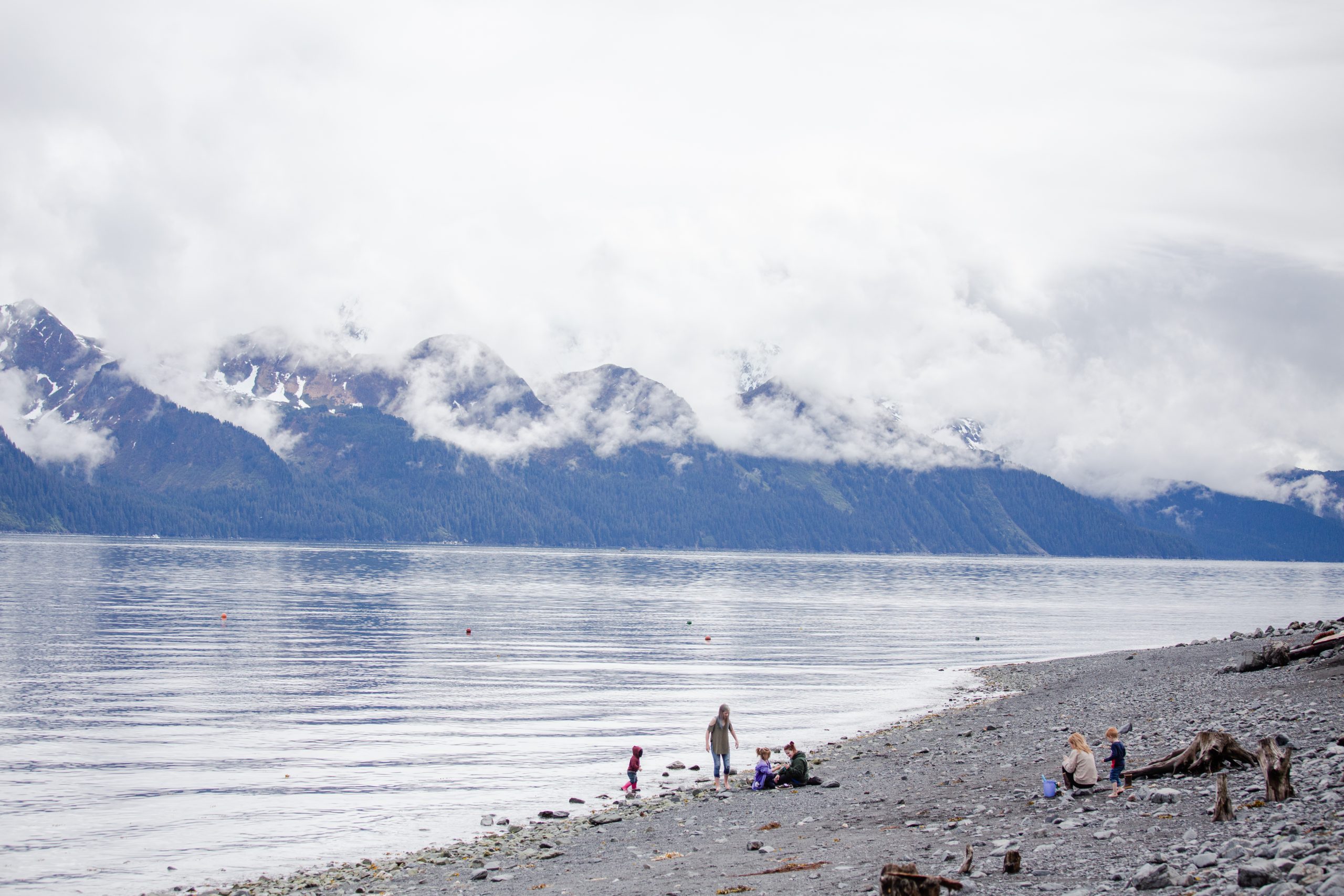 Why You Should Visit
Seward is a local favorite. People from all over Southcentral Alaska – from Kenai to Wasilla to Anchorage – make their way each year.
It's absolutely beautiful here. Resurrection Bay is the center stage with mountains jutting out from the water, beaches for miles, and tons of wildlife.
It's also a popular tourist spot. Seward draws thousands of tourists a year, and while many come in from the cruise ships, there are many others that visit by car.
You can often watch sea otters playing in the bay and harbor seals swimming nearby. The Alaska Sea Life Center is the only permanent marine mammal rescue and rehab facility in the state. There is also a large playground in town on the water, making it one of the most beautiful playgrounds I've ever seen. Of course, if you prefer to stick to nature, beachcombing is a popular activity. Starfish, driftwood, mussels, sea urchins, seaweed, and much more can all be found right at the beach.
Below I've highlighted 15 great reasons to add Seward, Alaska to your ultimate Alaska itinerary.
When to Visit Seward
Like most of Alaska, Seward is best visited from mid-May to early September. Mid-May seems awkwardly specific, but if you arrive on May 1st, this is likely still spring and things are only starting to green up. If possible, I recommend waiting a few weeks for better weather and better colors.
May and early June are still chilly, and since there's a rainforest in Seward, there's also quite a bit of rain. June and especially July are much warmer. August is a mixed bag, but usually, there are nice days with more rain coming at the end of the month.
1. Hike to Tonsina Point
Tonsina Trail is a scenic hike that leads to a private beach only accessible by foot or water. It's also a great place to watch whales during the migration season (mid-May to mid-July). It's common to see eagles and a range of sea creatures such as crabs and jellyfish.
It's a 3.4mile out-and-back hike, and once at the end, you are met with a private beach and beautiful views. Tonsina Point is just off of Resurrection Bay and is a great place to whale watch or hike along the coast. This hike is known for bear sightings, so just be sure to take precautions. In the summer months, this hike is typically well-trafficked, which is a deterrent for bears.
For a longer hike, you can continue on to Caines Head. This is an intertidal hike, meaning that you can only access the hike at low tide, so be sure to check the tide tables and plan ahead.
At Caines Head (formerly Ft McGilvray) you will find many old concrete military structures. Unfortunately, they haven't been maintained so be sure to visit at your own discretion.
2. Go on a Glacier and Whale Watching Tour
I highly recommend a whale-watching tour in Seward. It's always a top-rated activity for travelers. Whales arrive in the spring and you can spot them throughout the summer months. Seward is known for having a variety of whales including gray, humpback, and fin whales.
And with this being Alaska, you'll also have the opportunity to see more wildlife – sea otters, seals, stellar sea lions, eagles, and more!
There are several different tours depending on your schedule. I love tours with Major Marine, so much that I go every May. Also in May, they have Orca tours that run for a few weeks.
For Alaska, these tours are surprisingly affordable, ranging from $100 – $200 for a 5 to 8-hour cruise.
Recommended Tours
Kenai Fjords and Major Marine Tours are the main operators and will take you out on larger ships. I prefer these ships because they have all the facilities you need; bathrooms, snack and bar area, multiple viewing areas, etc. If you want something smaller, I recommend Seward Ocean Excursions. They also do fall/winter/spring tours, while the larger outfits run during the high season from May – September.
Note for families: I have a 4-year old so I understand how quickly their patience can wear. Most companies recommend trips that are 6 hours maximum, and I would agree. Sometimes in the spring (May) they run shorter Orca tours, which could be a good option during that time of year.
See Also: How to Plan the Perfect Trip to Alaska [2022 Edition!]
3. Climb Mt Marathon
It's a steep hike with challenging terrain, but if you're up for the challenge, the view is absolutely breathtaking. Mt Marathon offers beautiful 360-degree views of the area, including Seward and Resurrection Bay.
There are a few different hiking trails on Mt Marathon. The Jeep trail isn't as steep and technical as the race trail and is good for less experienced hikers. The race trail has a few options including the boulder field or the steep trail that feels almost vertical at some points. There are roots and things to grab so it is definitely a challenge.
Mt Marathon Race
A large race takes place on this mountain every Fourth of July. This grueling race begins in downtown Seward. Racers run 3/4 mile to the base of the mountain and ascend the 3,000ft as quickly as possible. On the way down, scree helps runners to gain speed, and then the race finishes where it started downtown.
It's a huge event in Alaska, and people come from all around the world to race or watch the event. The current record is just over 40 minutes to complete the entire mountain run.
Note for the 4th of July: If you plan to visit Seward for the 4th of July, book WELL AHEAD. Some people book up to a year out, so the earlier you can book a place, the better. It is absolutely packed here and the largest event in Alaska over the 4th.
4. Visit Exit Glacier & Hike
Exit Glacier is located near the town of Seward. It's a fairly easy hike (in my opinion, the easiest trail I went on) to walk along and see the glacier melt firsthand. Like many others, this glacier has retreated quite a bit over the years, which is evidenced by wood markers along the trail.
If you want to venture further and get even better views, you can continue on to the Harding Icefield Trail. This trail is 9.2-miles out and back, so you will need to do some extra planning. It's rated hard in AllTrails, but most people find it isn't as challenging as many other hikes.
Exit Glacier is easily accessible by car when heading into town. There's a large sign and it's also marked on Google Maps.
If you want to hike on the glacier, I recommend only going with a guide. They will have all of the necessary equipment and know how to have a safe and fun trip! I prefer this tour because you get to be out all day (8am-4pm) and have a truly unique experience.
5. Take a Fishing Charter
Seward is known for the massive halibut caught in the bay and beyond. Halibut can be caught in Seward year-round, and many consider this type of fishing to be the best in Alaska.
No matter your experience level, there are plenty of charter boats that will take you out. There are also some fantastic guided tours for day trips or overnight camping excursions. There are plenty of fishing charter options in Seward. Check out Saltwater Safari, J-Dock, Aurora Charters, or Puffin. Miller's Landing is also a good spot for fishing charters.
Don't forget to take a picture at the Seward Boat Harbor (there's also one at Miller's Landing too).
If you can't do a tour, I would recommend visiting the cleaning station at the harbor in the late afternoon when the boats return. Here, you may be able to see some large halibut being cleaned. The halibut can get up to 500 pounds and are one of the largest fish in the world.
6. Try the local seafood
It's hard to visit Seward and not try the local seafood. Since you're on the water, there's an abundance of seafood options at the local restaurants. Chinook's, Ray's, Seward Brewing Company, and The Cookery all have a great selection to choose from.
My favorite dishes are seafood chowder, salmon, and anything halibut (halibut tacos, as the main course, etc).
7. Take an Alaska Railroad Day Trip
The Alaska Railroad offers many rail trips from Seward daily. Trains run between Seward and Anchorage, passing through Turnagain Pass and offering magnificent views of Alaska's wilderness along the way. Spencer Glacier is only accessible with the Alaska Railroad and stops at a few other places along the way.
These trains only run from May to September and book quickly, so be sure to plan ahead.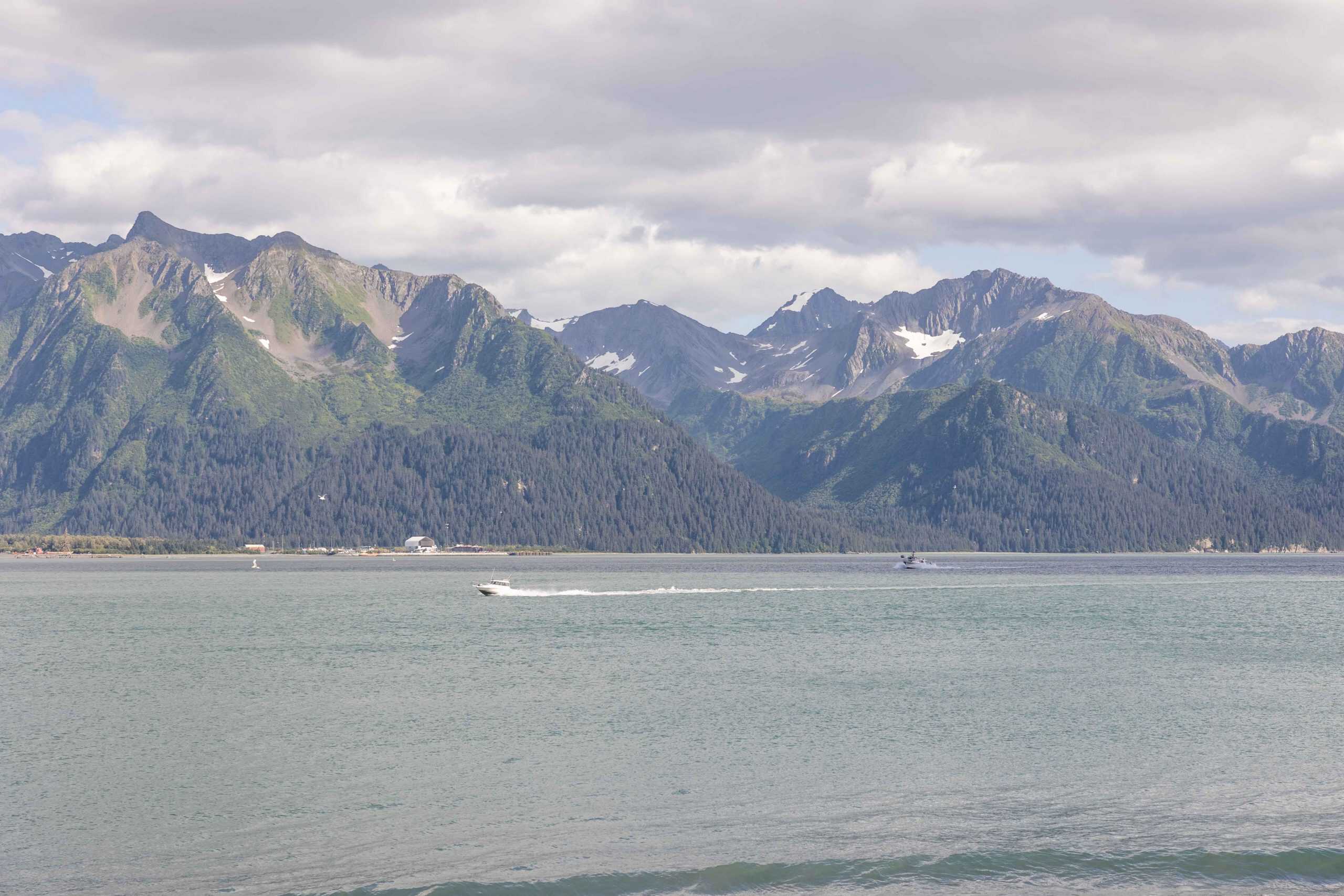 8. Camp at Lowell Point
About 2 miles south of the town of Seward is a large area with rustic cabins, a-frames, quirky stays, RV sites, and camping spots. From this location, you get sweeping views of Resurrection Bay and a nice quiet spot outside of town. It's personally my favorite area in Seward. Tonsina Trail starts at Lowell Point and you can do just about any Alaskan activity you want.
The Miller's Landing website lists a lot of accommodations and you can also find others with a Google search. Whether you camp or glamp or book a stay at the stunning Salted Roots, you will have a fantastic time at Lowell Point.
9. Curb your sweet tooth at Sweet Darlings
While in town, make sure to stop into Sweet Darlings for some gelato, fudge, taffy, or premium chocolate. Once you're done there, be sure to check out the other shops along the main street.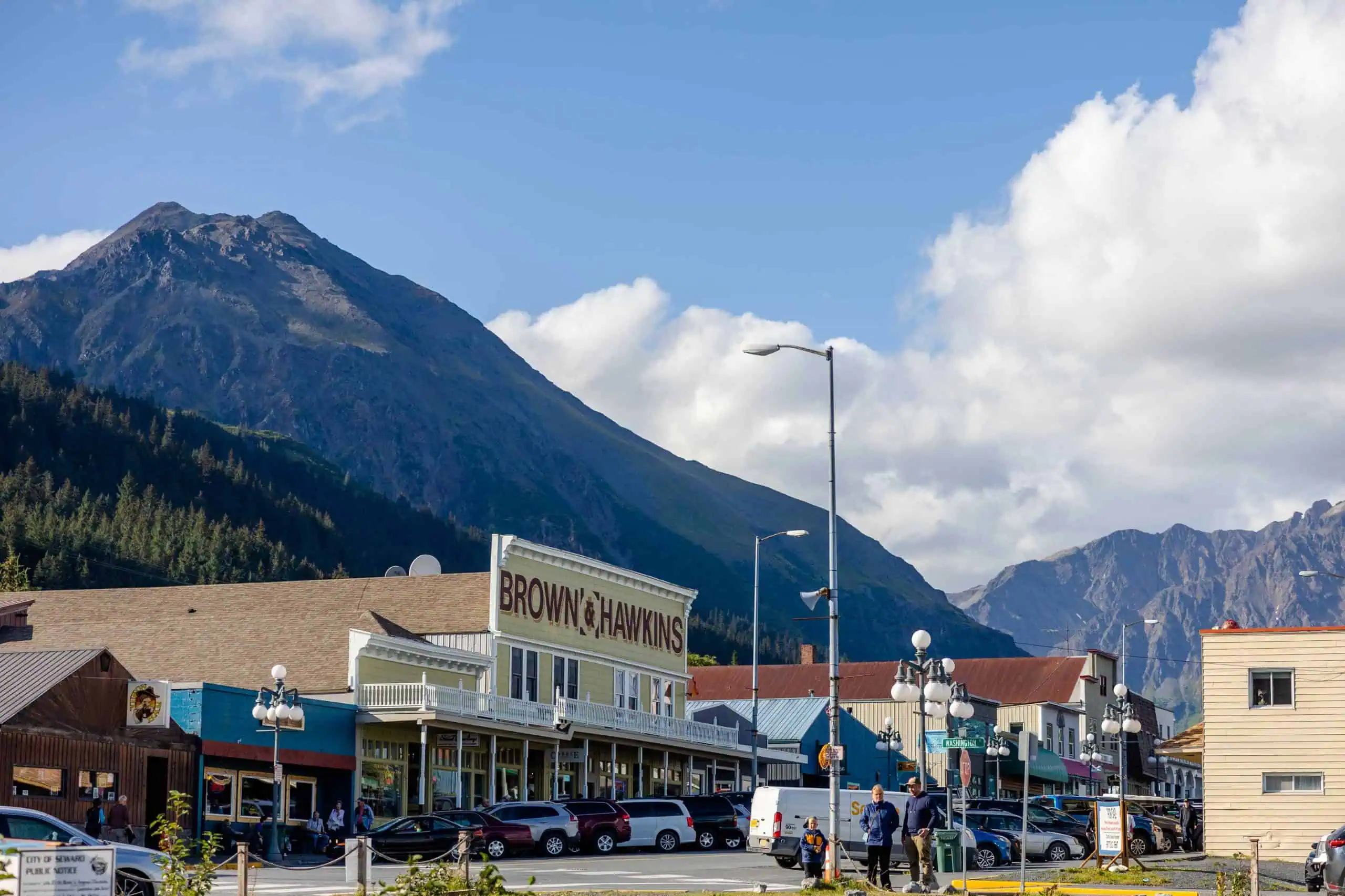 10. Visit the Sealife Center
Located in the heart of Seward, the Alaska Sealife Center is an aquarium dedicated to marine mammals. This nonprofit center is a rehabilitation and rescue center, and the only one of its kind in the state. There are a lot of exhibits.
For kids, there's a pool where they can touch and feel many ocean critters. There's a large bird sanctuary, and also seals and sea otters. Then there are many smaller tanks with all sorts of smaller marine animals. It's not large and you can get through it in about an hour or so, and it's located at the end of the downtown strip on the water.
11. Kayak in the Bay
I finally went on a kayak tour in 2021 and can't believe I didn't do this sooner. I've been on many boat day cruises but never had been out on a kayak. There are many coves and calm areas that are perfect to paddle around.
Our tour took us first on a boat to Humpy Cove, then we set up the kayaks on a small beach and headed out. It was a short tour, about 4 hours total, which was perfect for me (I've only kayaked a few times before).
For those that prefer a little more adventure, there are overnight trips that take you out to secluded islands and coves.
We booked through Miller's Landing. They are located in Lowell Point and have a host of tour options. If you stay at Lowell Point I'd recommend booking directly through them. There are also many other private kayak outfitters at Lowell and in town.
Kayaker's Cove Lodging Experience: If you want a bigger/longer experience, I'd recommend staying at Kayaker's Cove. Located 12 water miles away from Seward, this is a great way to experience Alaska in a rustic wilderness setting. There's a mix of private and shared cabins, and all the kayaking equipment is provided for an additional fee. Since you need a boat taxi to get here, be sure to coordinate this ahead of time.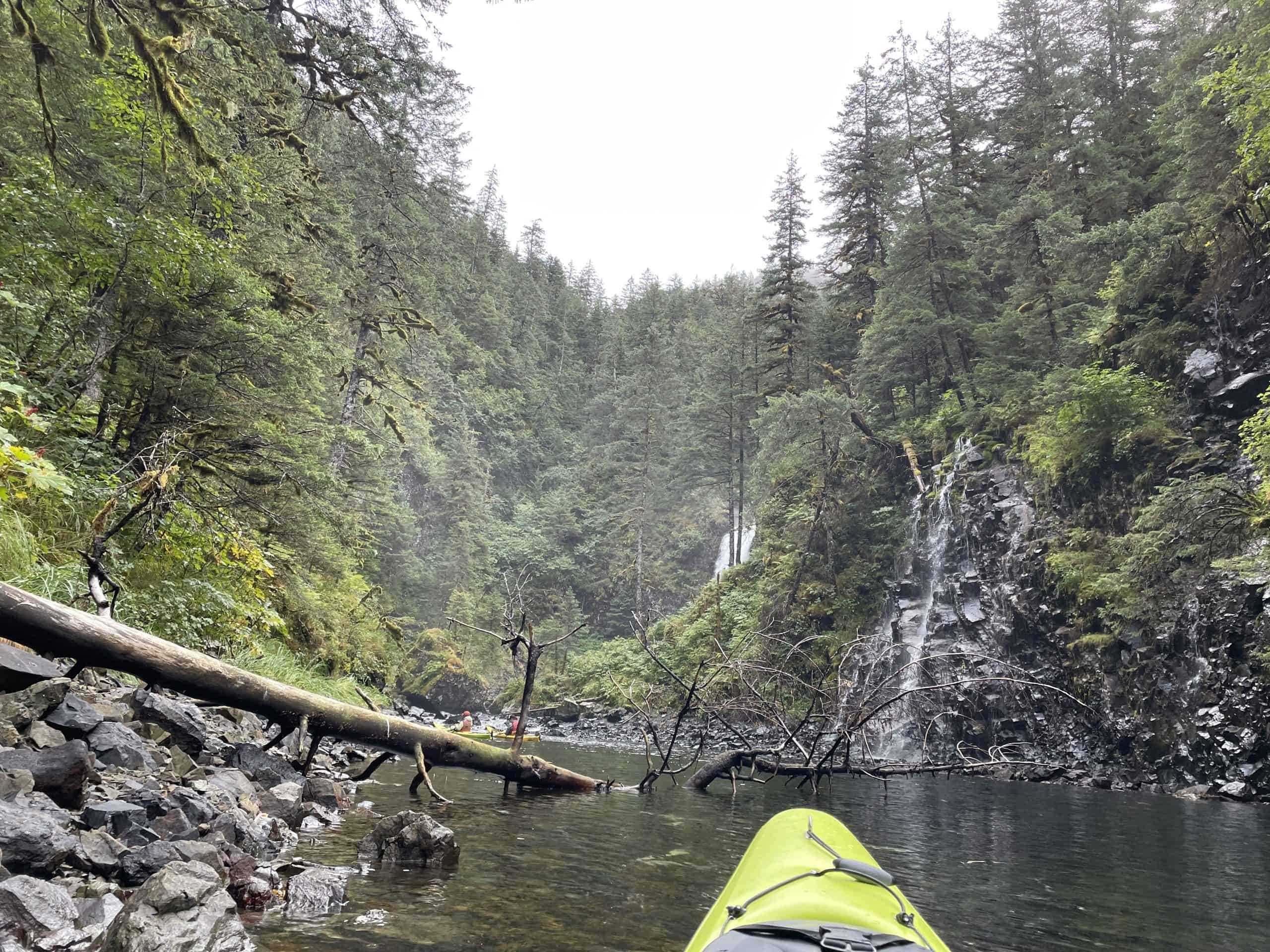 12. Visit the Seward Waterfront Park
I've never been to a playground with a better view. Every time we visit Seward, we make a stop at this park. There is a trail that runs along the water, adjacent to the park, and a large skate park next to it. The playground is large and my 4-year old never wants to leave.
13. Check out the Local Artists
One thing I love about living in Alaska is the amount of creative talent that lives here. Many of the shops along the main street are filled with local items. There is also a large gallery in the Brown & Hawking building with some impressive artwork. I recommend setting aside an hour or so to shop. There are also a few shops as you enter the town, near the harbor.
14. Land on a Glacier & Go Dog Sledding
Kenai Fjords National Park is home to nearly 40 glaciers, all part of the larger Harding Ice Field. If you have time (and some extra cash to splurge), I highly recommend taking to the air on a helicopter tour.
This tour is my top pick: Travel to Godwin Glacier on a scenic helicopter ride. Once there, you will go on a dog sled ride right on the glacier.
Save money by skipping the dog sled ride with this tour.
15. Enjoy the Scenery & Build a Fire
Seems a silly thing to list on here, but I recommend setting aside 2-3 days to not only have fun but experience the beauty of Seward. From the shores, it's common to see whales, sea otters, sea lions, and seals. Eagles fly above your head. The waves gently crash into the shore.
Alaska is a place for adventure, but it's also a place to slow down. To take it all in. So sit back with your favorite drink, get that fire going, and watch the tides go in and out. You won't be disappointed.
See Also