We have internet! Yaaahoooo! After a lot of waiting and a bit of frustration, it is finally set up. In the end, we had our neighbors help us out. It really wasn't too hard, but the whole language barrier bit is what kept stopping us.
So anyway, on to what we've been up to lately. Germany is very well known for their festivals. They have festivals for everything. Some of the more popular fest's include Oktoberfest and the Christmas Markets. Many people stateside, however, probably don't know about the Spring Festival which is very similar to Oktoberfest but a bit smaller. Also among the large festivals in the Stuttgart area there's also the Summer Festival and the Stuttgart Wine Festival. We went to one of the smaller festivals last weekend called the Krautfest! They had every type of sauerkraut imaginable….kraut pizza, kraut burgers…you get the idea. Best of all it was in our town, Echterdingen.
Having a Bailey's drink in my cabbage cup!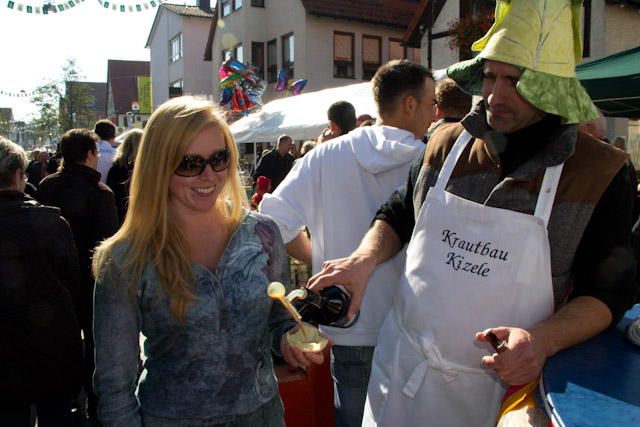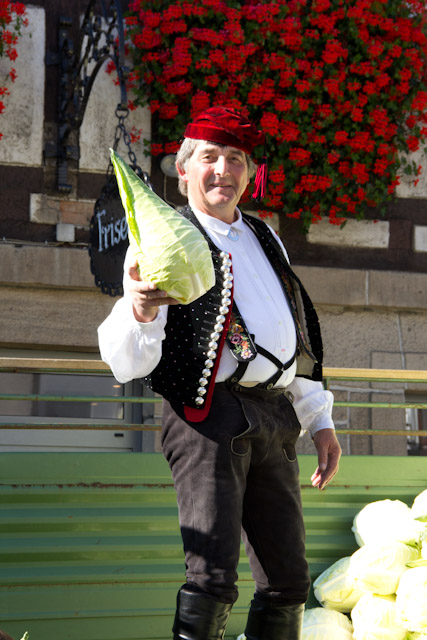 This was the actual name of the band…we thought it was funny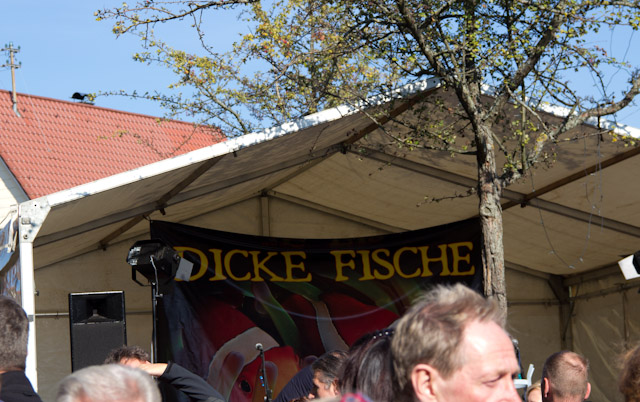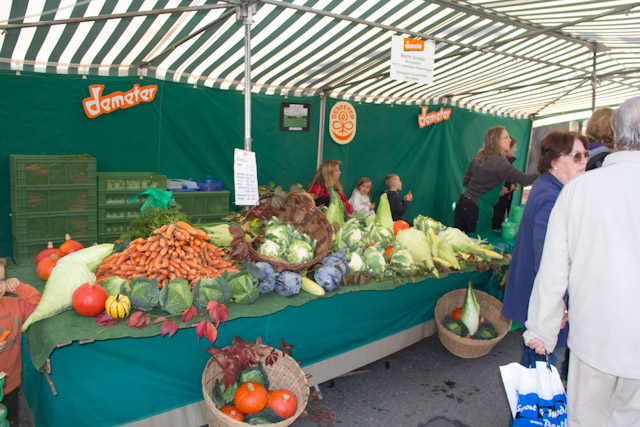 Not sure what this means…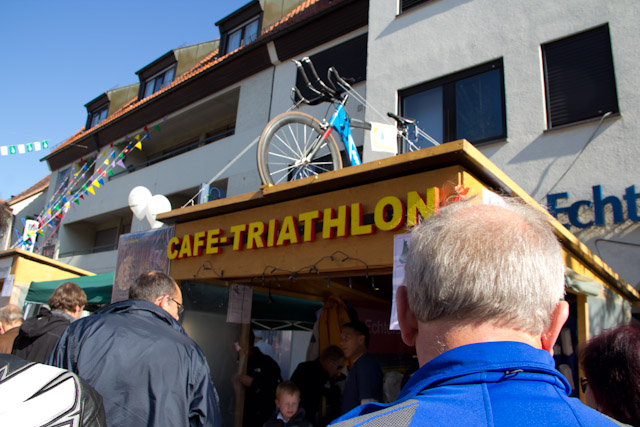 Here are some photos of a few of the hundreds of running trails by our house. Really, there are so many you almost need a GPS to navigate around!
Skipping right along, we went to a Halloween party last weekend at one of our friends' places. He lives on a top floor apartment in Stuttgart. It had a phenomenal rooftop balcony that overlooks the city. The photos don't do it justice!
My birthday was also the other night. We ended up having friends over, which pushed me into high gear to get the house together. I cannot believe how long it takes to put a house together. I thought I could do it all in a week…hah, not even close! I'm so thankful for IKEA and all their storage solutions.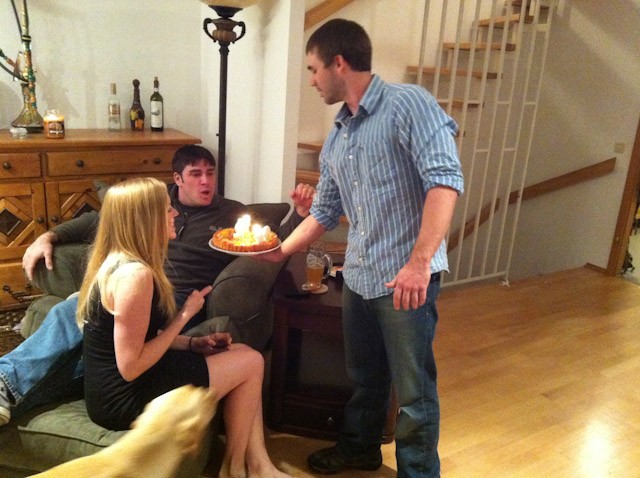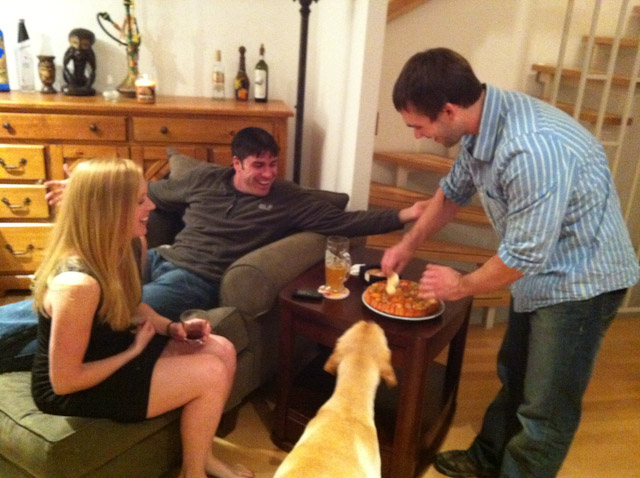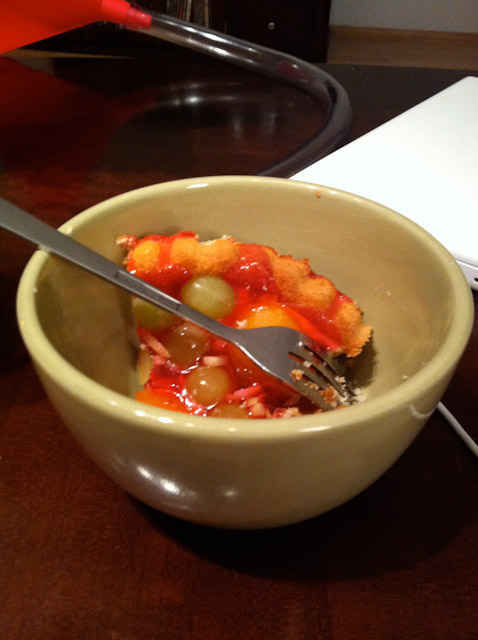 We also went to the Brauhaus today in a nearby town for their brunch. It was 23.50 Euros for the buffet which included all coffee (espresso, latte machiatto, etc), tea, beer, juice and all the food and dessert you could think of. I didn't have my camera on me, but it was a huge buffet, with sausage, cheese, fish, raw seasoned salmon (really yummy!), croissants, rolls and loaves of bread, fresh fruit, eggs, and many concoctions that I've never seen in my life. Overall, it was a successful meal, and I can't wait to go again!
As always, I feel like I'm missing a lot, but that's all I can think of for now.
Tschüss!