Heidelberg Christmas Market
This is the Heidelberg Christmas Market. This is yet another town I love. I have a post on it HERE if you want my take on this amazing city. We stayed overnight at the Goldener Falke hotel. If you happen to visit Heidelberg, this hotel is on the main street and is reasonably priced. And of course they have a breakfast buffet. The breakfast's are not like in the states. They almost always consist of the following staples: meats and cheeses, bread, soft boiled eggs, more bread, yogurt, cereal and fruit. So, there's something for everyone :). There's no omelets, waffles, or bagels (like you think of). We checked out the Christmas markets, walked around, drank Starbucks (I still get my fix whenever I can find a Starbucks. There are only 2 that I know of in Stuttgart), and hung out. The next day we walked up to the castle and walked around.
Here are some photos shot from our hotel room of one of the Christmas Markets in Heidelberg (there were four small-medium ones total). These markets weren't really big, but if you happen to be in Heidelberg over Christmas time they are great to check out.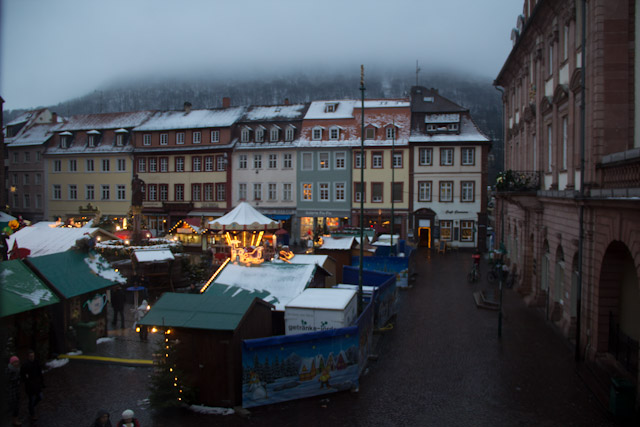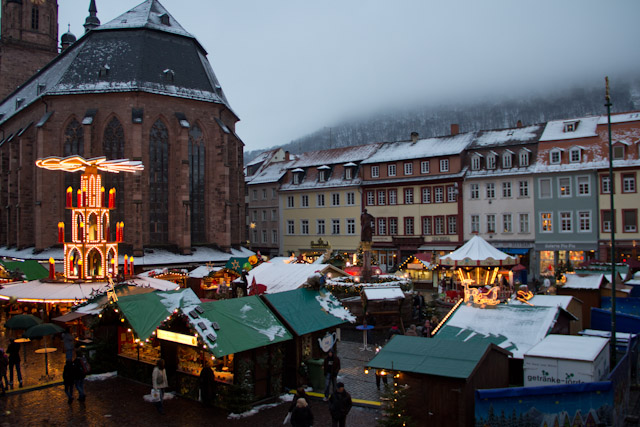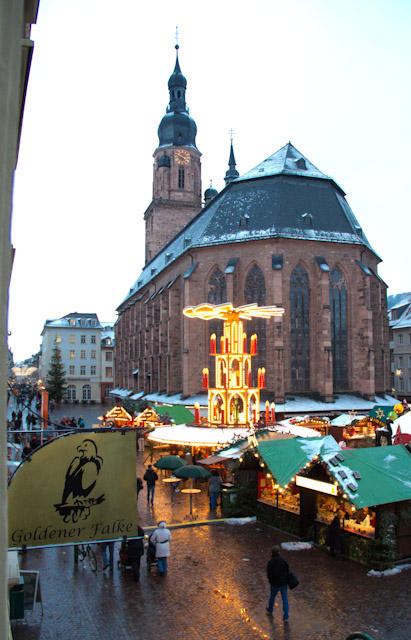 Esslingen Medieval Christmas Market
Everyone I spoke with said that this market was a must see over the holidays and they were right! Next to the Stuttgart Christmas Market, Esslingen comes in a close second. It's a Medieval Christmas Market, where people dress up and there are games you can play. It's similar to a Renaissance type Festival in the states. Esslingen is also a really pretty town, and this Christmas Market was a good size as well.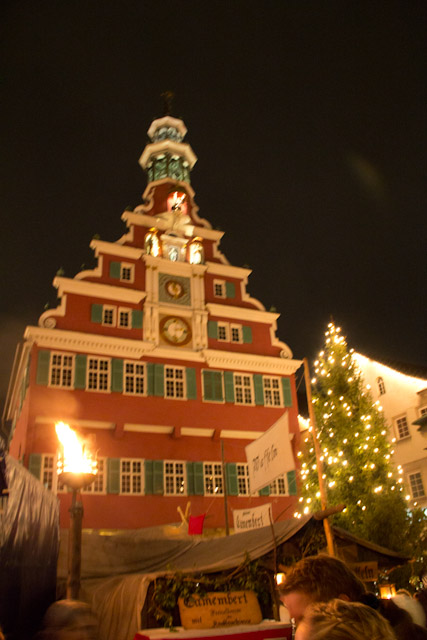 Medieval Market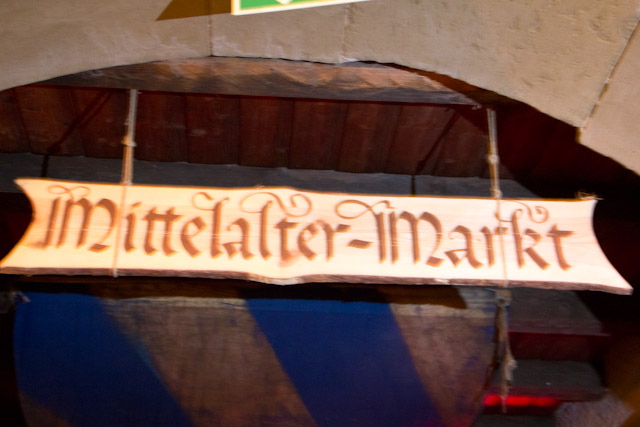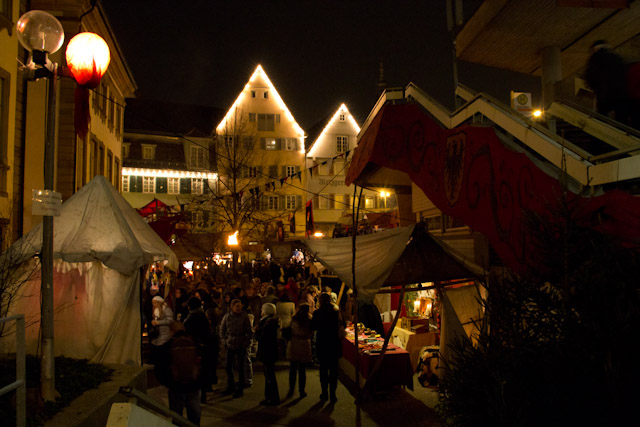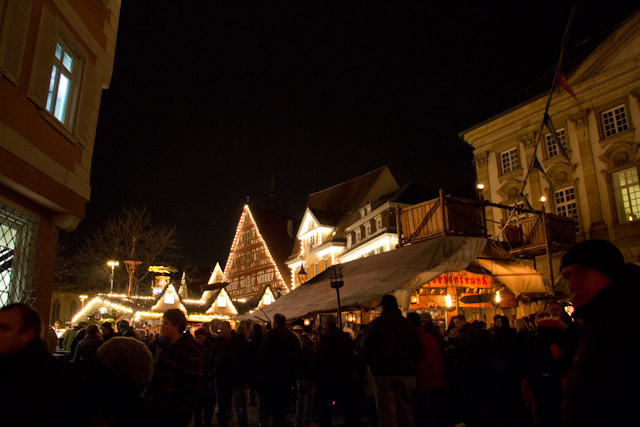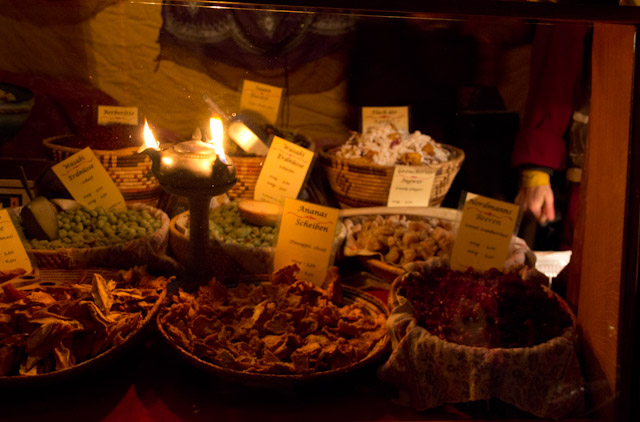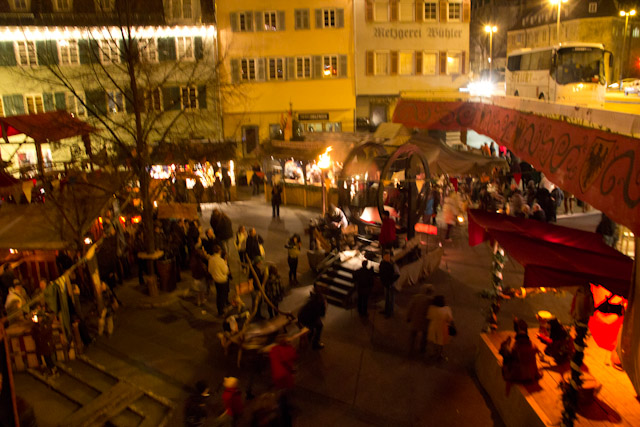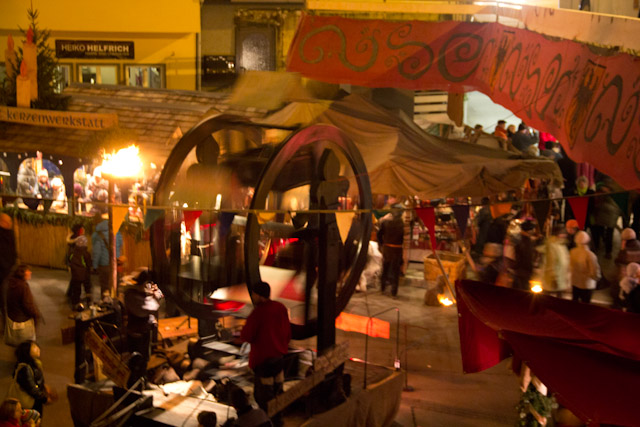 It was very renaissancy (yep that's a word I just made up). Guess what the games below were!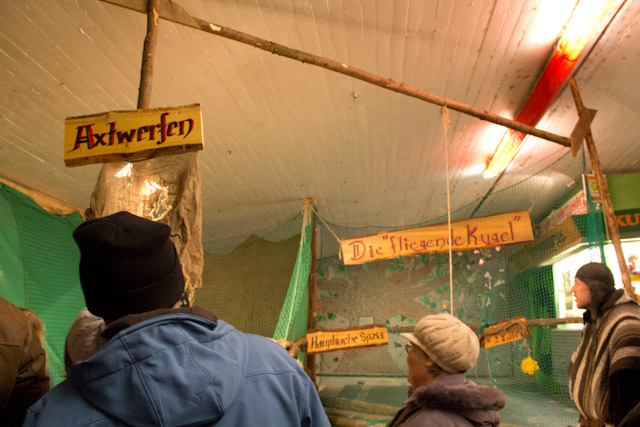 I confirmed this with my good friend Jasmine. It really is bread on a stick. This is one of those German things I find funny.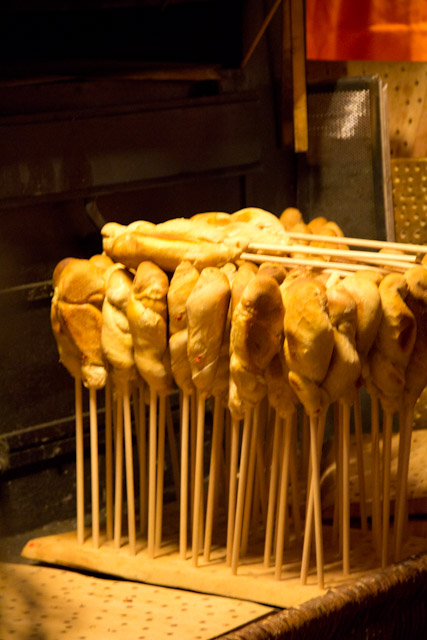 Mmm Apple flavored Gluhwein, yum!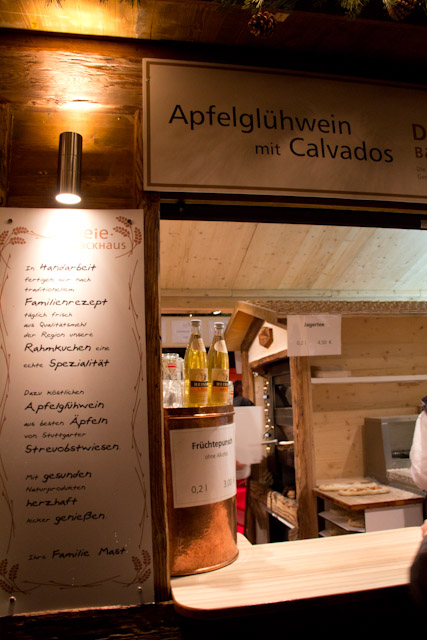 We went to many many Christmas Markets when my family was here. I think next year I'm just going to do the Esslingen and Stuttgart Markets. They definitely start to blend after a while…but hey, when in Rome.. 🙂