The last few weeks in Germany were wonderful and crazy busy! My parents and sister made the long trek over here and we saw a lot! Here's a little run down of what we did….
Stuttgart Christmas Market (a few times), Hohenzollern castle, Ludwigsburg Baroque Christmas Market and the Schloss Ludwigsburg (Ludwigsburg Castle), Esslingen Medieval Christmas Market, Stuttgart TV Tower, Rubble Hill in Stuttgart, Heidelberg and the Heidelberg Christmas Market, Bodensee, Rothenburg, and Tubingen. Phew, that really was a lot! We did a lot of driving and saw a lot of sights. It was a great time, but by the time Christmas Eve rolled around I was glad to just hang out at the house. I think you can hit a point of seeing too much and everything begins to just blend together. Overall we had a great time, drank too much gluhwein and explored.
I loved hearing all the things that they thought were different or strange, and things they noticed that are the same here as in the states. I've begun to discover that I'm already adjusting to living in Germany and some of the strange things I noticed when we first arrived are starting to become normal. I'm not sure what I'm going to do when I go back stateside in a few years! I can't recall if there's a more technical term but I know that Reverse Culture Shock is a common occurrence. It happens when you go back to your country of residence after being away for so long and you end up experiencing culture shock there. Eh, whatever, I'm sure I'll be fine.
So, they stayed for a few weeks and left on the 26th. It's always sad to see family go wherever you are, and it's a reminder that real life needs to start again. Oh wait, no it doesn't (well not yet anyway), we have trips planned in January too! TJ has leave so we are going skiing in the Alps in Austria, and then flying to Rome for a weekend. I can't wait! We haven't left Germany since we've been here (yes, I know it's strange, but there really is soo much to do around here we haven't wanted/needed to). I went to Rome once in 2006 for a study abroad program, but I'm very excited to be going with the hubby. We'll check out all the tourist stuff, then check out the nightlife….and drink good wine, eat good food…did I mention I'm excited?! So, after that, then real life will start up again.
Back to Christmas. Here is a little photo recap of what we've been up to.
Ludwigsburg
Ludwigsburg Christmas Market
Ludwigsburg Schloss (castle)
http://www.schloss-ludwigsburg.de/en/ludwigsburg-palace/Home/267924.html
This is the schloss (castle) in Ludwigsburg. It's not your typical Cinderalla-esque castle, but if you are in the Stuttgart area, a short 30 minute drive to Ludwigsburg is worth it to see this place. It's by tour only and there is one English tour daily, at 1:30pm. There are over 400 rooms in this castle, and they are amazing! I didn't get too many photos, but I'll make a trip back in the summer when it's nicer to get better shots. There are huge gardens around the castle too. It's a really big area, the pictures don't do it justice.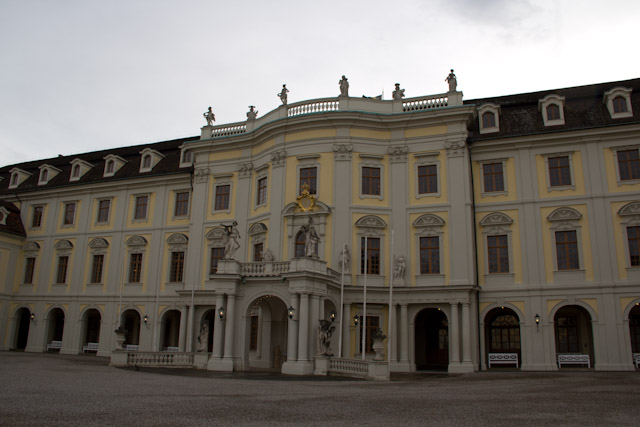 Stuttgart's TV Tower
http://www.fernsehturmstuttgart.com/en/node/69
The Stuttgart TV Tower is a cool attraction because you get a 360 degree view of the city and the surrounding areas. I think it was less than 5 euro a person for a ride in the elevator to the top. I thought it was funny that there is a worker who man's the elevator. He escorts you to the top, and when you want to go down, you press a button and he meets you at the top. First class service I tell ya! The pictures explain it best….
 Not the nicest day, but still pretty good views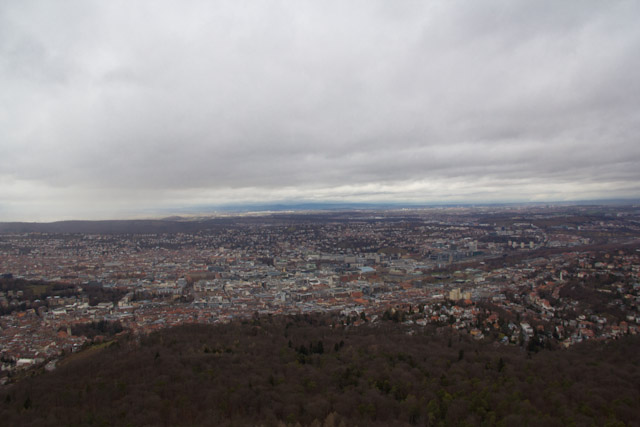 There are lots of forested areas. According to the good ol' world wide web, it says over 20% of land in Stuttgart and the areas around are protected forests. Sehr Gut!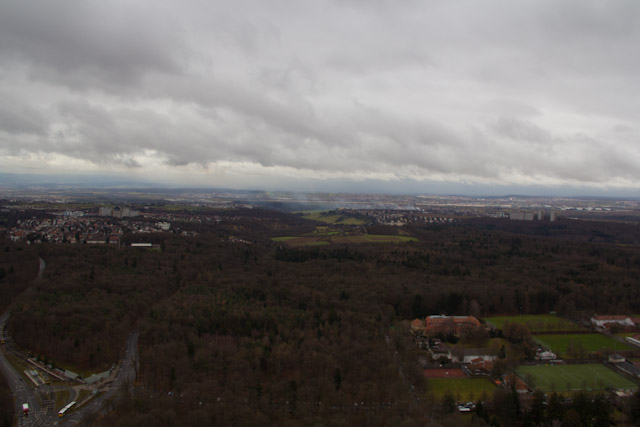 My Parents 🙂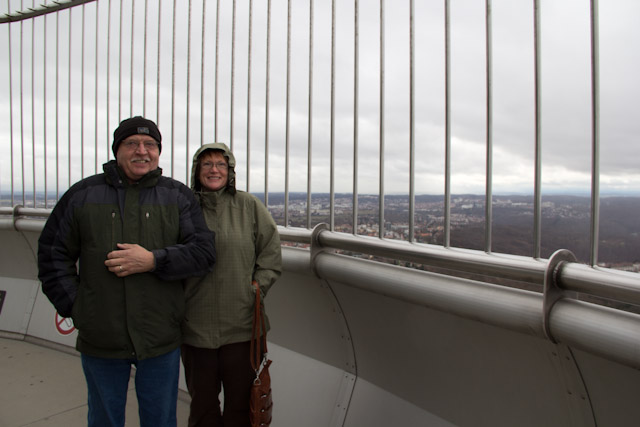 There's a bar and cafe at the top too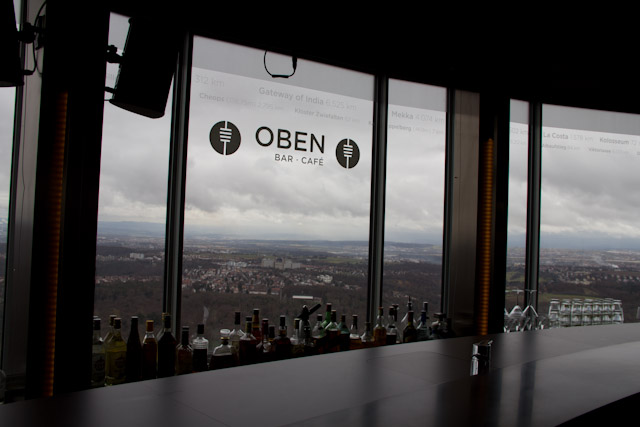 Lindau (Bodensee or Lake Constance)
Oh how I love Lake Constance. It is BEAUTIFUL. The lake is huge and the Alps surround it along with three countries total bordering the lake…Switzerland, Austria, and Germany. I cannot wait for summer time here, I think we will be making a many trips down.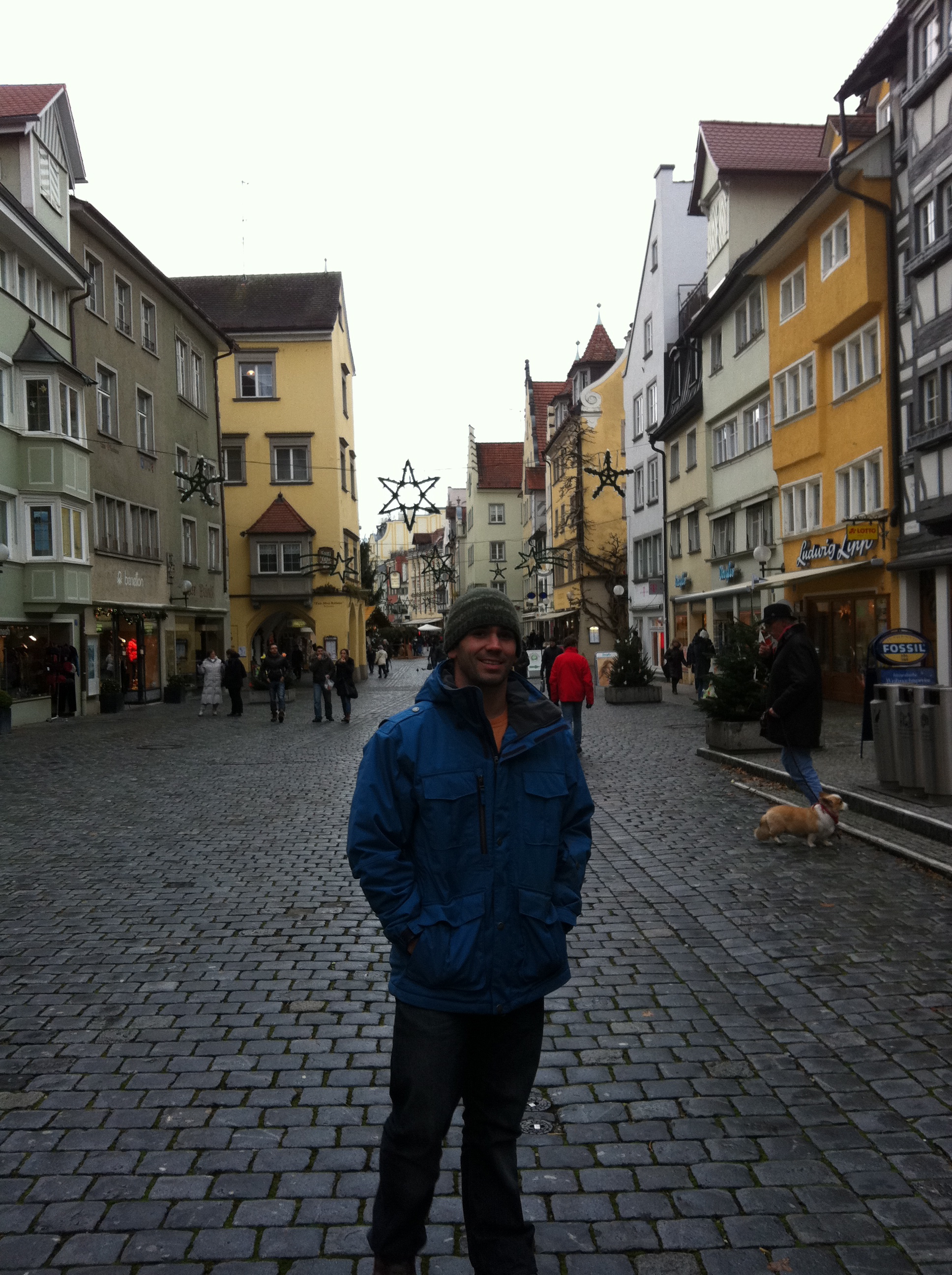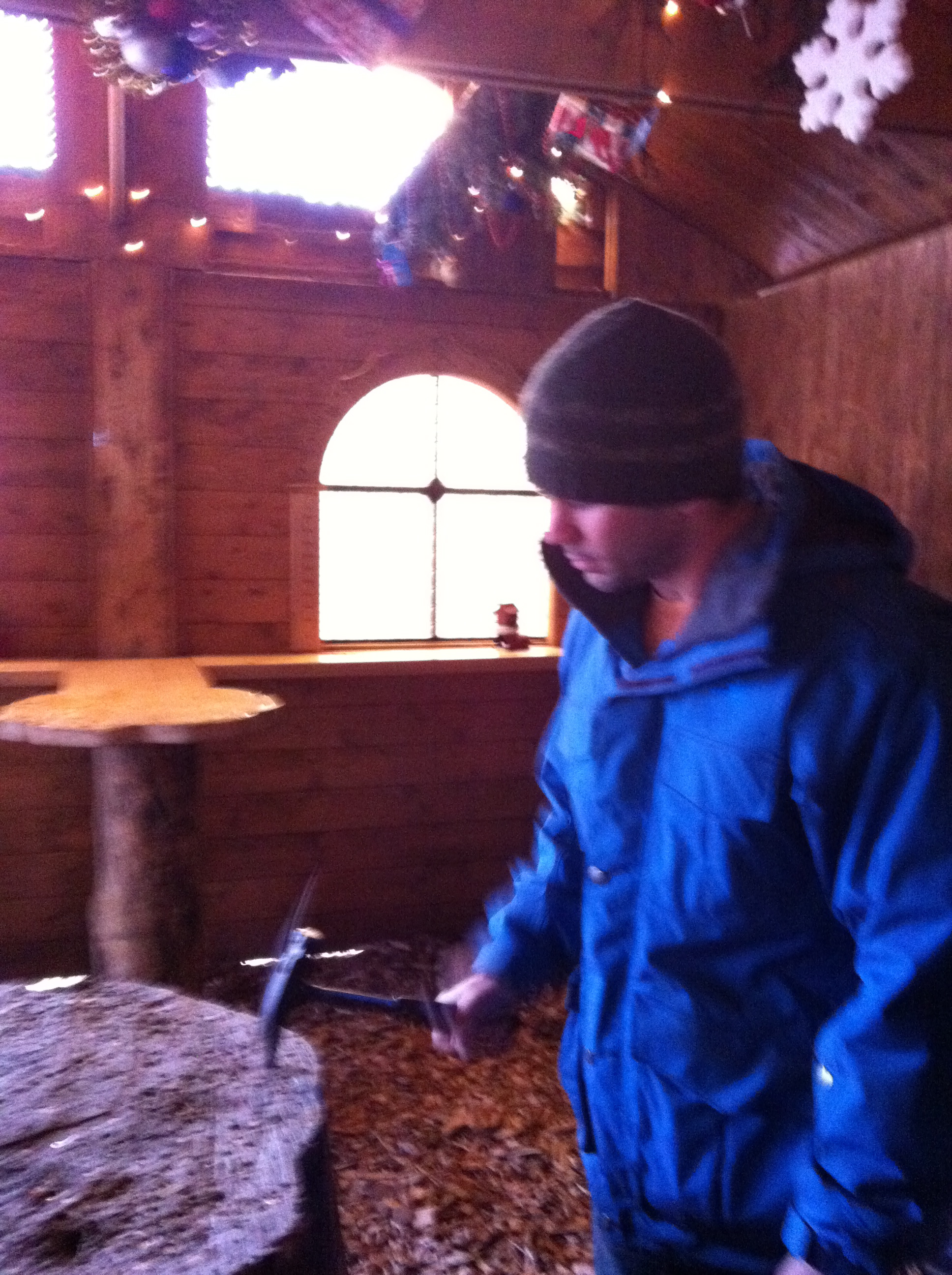 We saw some funny signs at the Lindau Christmas Market too
Not sure what they're trying to portray with this one!
I think I'm going to make the other Christmas Markets a separate post. Ciao for now!