Here are some photos of the Rothenburg Christmas Market. It finally snowed the day we drove here, and hasn't really snowed since!
This is a walled city, one of the only places in Germany that wasn't hit during World War II. It's quite pretty and when you visit you may feel as if you have traveled back in time. People also still live inside the town. You can walk along the actual wall and climb up stairs to the very top for a few Euro.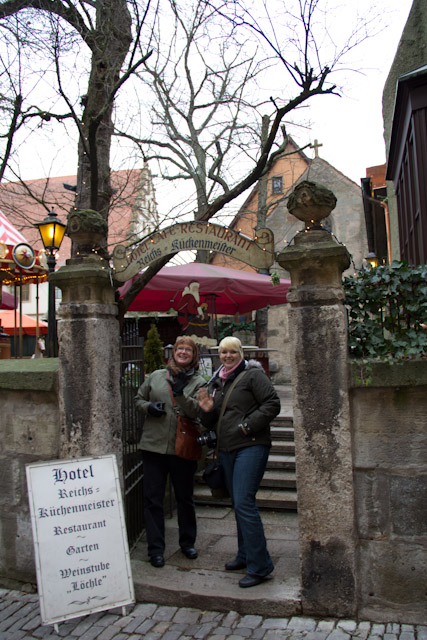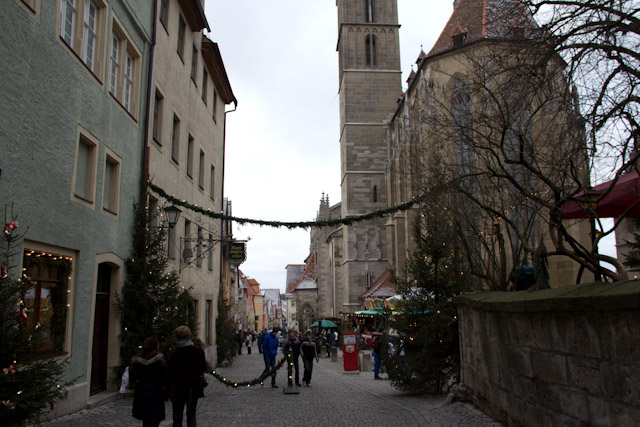 The huge bottles of mustard and ketchup dangling from a chain were funny. The sign WC in the background means bathroom in case you wanted to know 🙂
Haribo!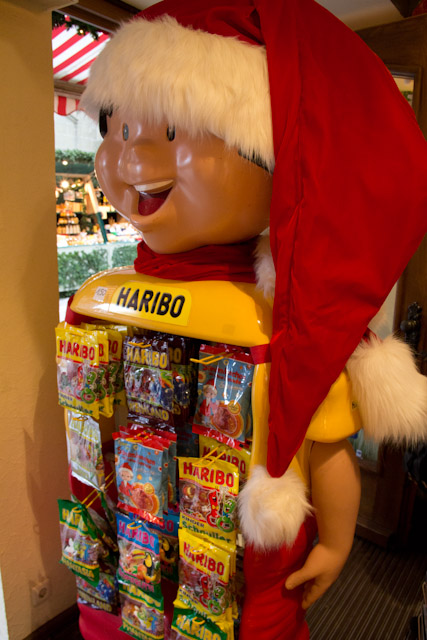 The main square where the market was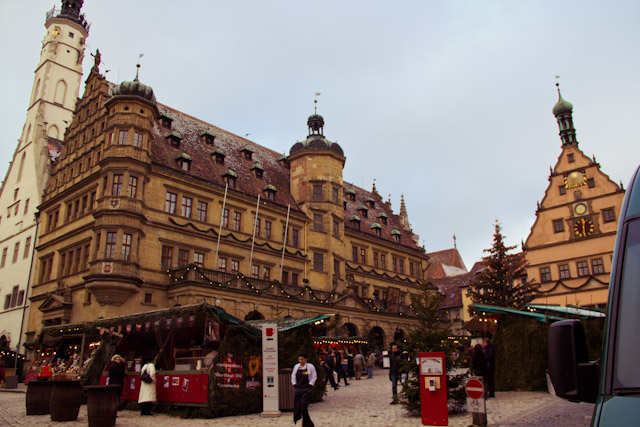 A local Metzgerei (butcher/meat shop). I love having these places around. There's one conveniently placed right in front of our house (next to the bakery and grocery store). I already take these for granted and am not sure how I'm going to survive once back in the states. Yes we are spoiled!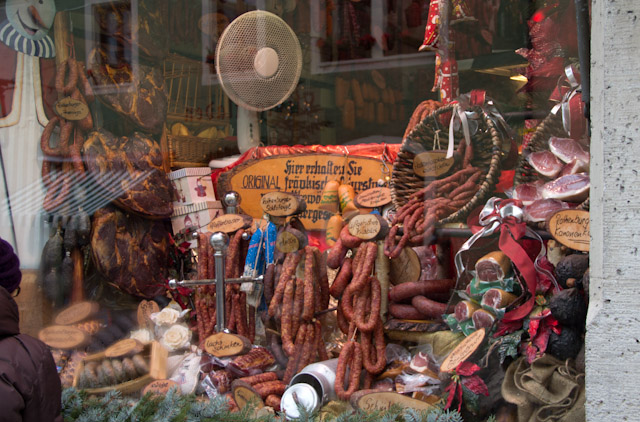 Surprise Surprise, Gluhwein!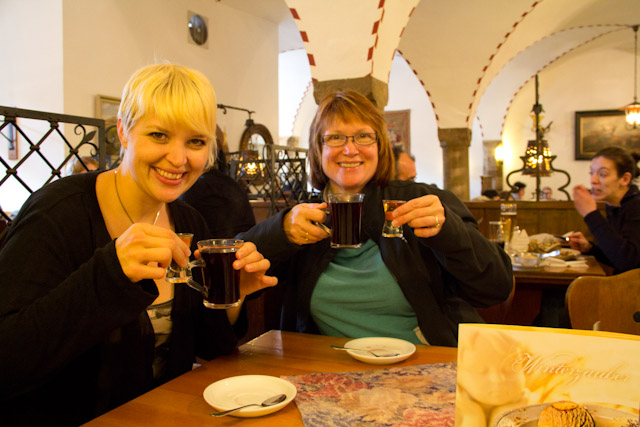 My dad sipping on a drink