Tübingen ChocolART: Everything to Know About This International Chocolate Festival
Hey there!
This post may contain affiliate links, meaning I may be compensated if you click on one of my links, at no cost to you. As an Amazon Associate, I earn from qualifying purchases. Read my disclosure policy for more information.
Every December, Tübingen hosts the largest chocolate festival in Germany. As a fellow chocolate lover, it's the thing of dreams.
There's chocolate from all over the world to try and in just about every form imaginable.
Here you'll find chocolate fountains, chocolate noodles, chocolate massages, and chocolate beer.
Tübingen is a really pretty town loaded with half-timbered homes and steeped in history. There's an old University here, plenty of cobblestone streets, and the Neckar River runs through it.
About The ChocolART Festival
Opening Days/Times
The Tübingen ChocolART Festival is held in early December each year for about five days, which is a relatively short period for a German festival.
Because of this, it gets packed, especially on weekends and in the afternoons/evenings. About 300,000 people visit this festival each year.
Even though evenings get busy, there is a popular light show at night and many of the buildings are illuminated. Because of this, I think it's worth walking the large crowds to get that extra bit of magic.
The opening times vary so be sure to check the official website for current hours. On Saturday, it's 'shopping night' where many shops stay open late.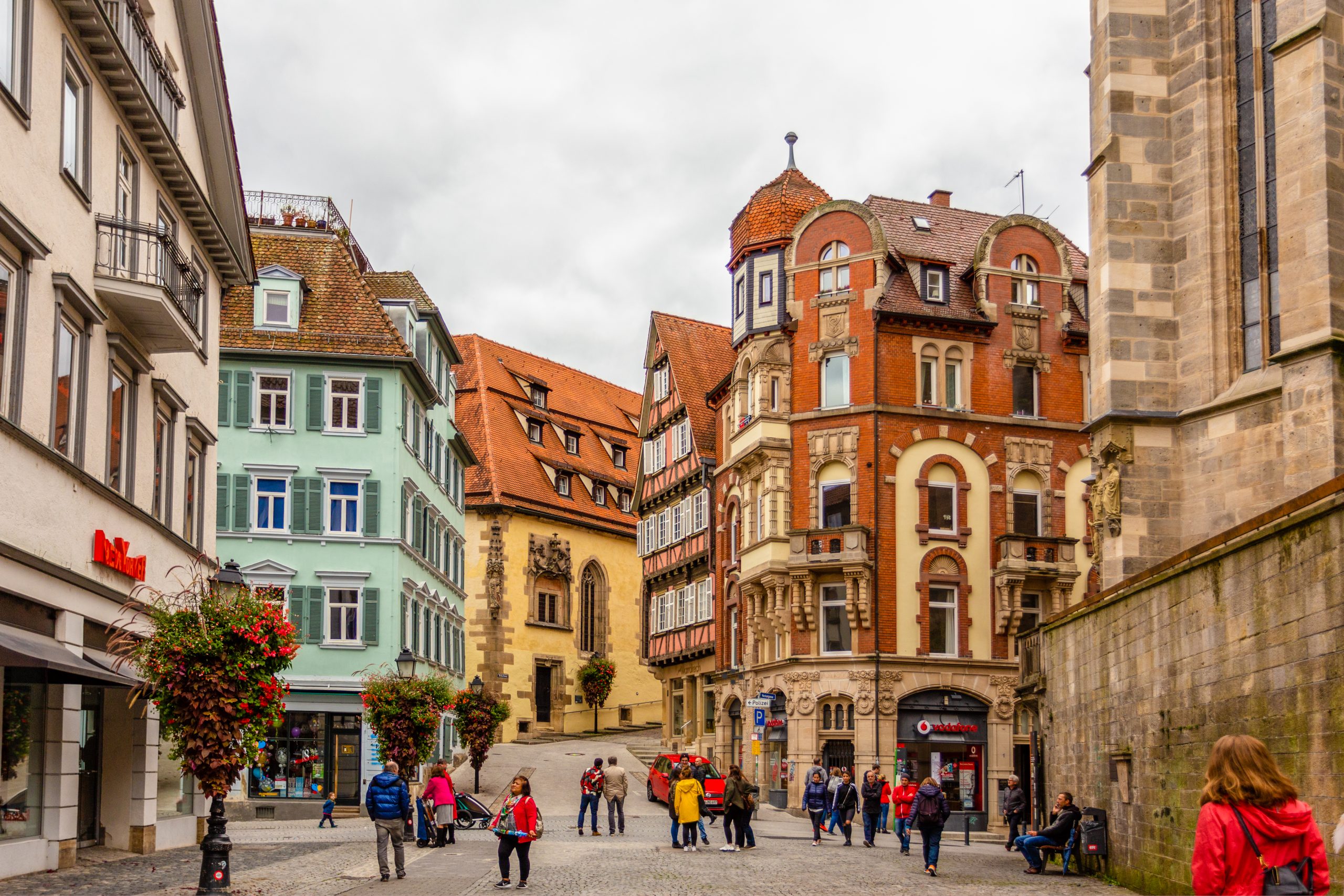 Where Is It?
The event is held in the old town (Altstadt, Am Markt, 72070) of Tübingen.
General Information
The festival has over 100 chocolatiers, making this the largest chocolate festival in Germany. And there's chocolate from all over the world, including Africa and even Ecuador.
There is a beautiful light show that illuminates and transforms the half-timbered buildings into interactive gingerbread houses at night.
The event is free but you will still need to pay for parking. Look for the Parkplatz signs and keep in mind that you may need to park a bit further away.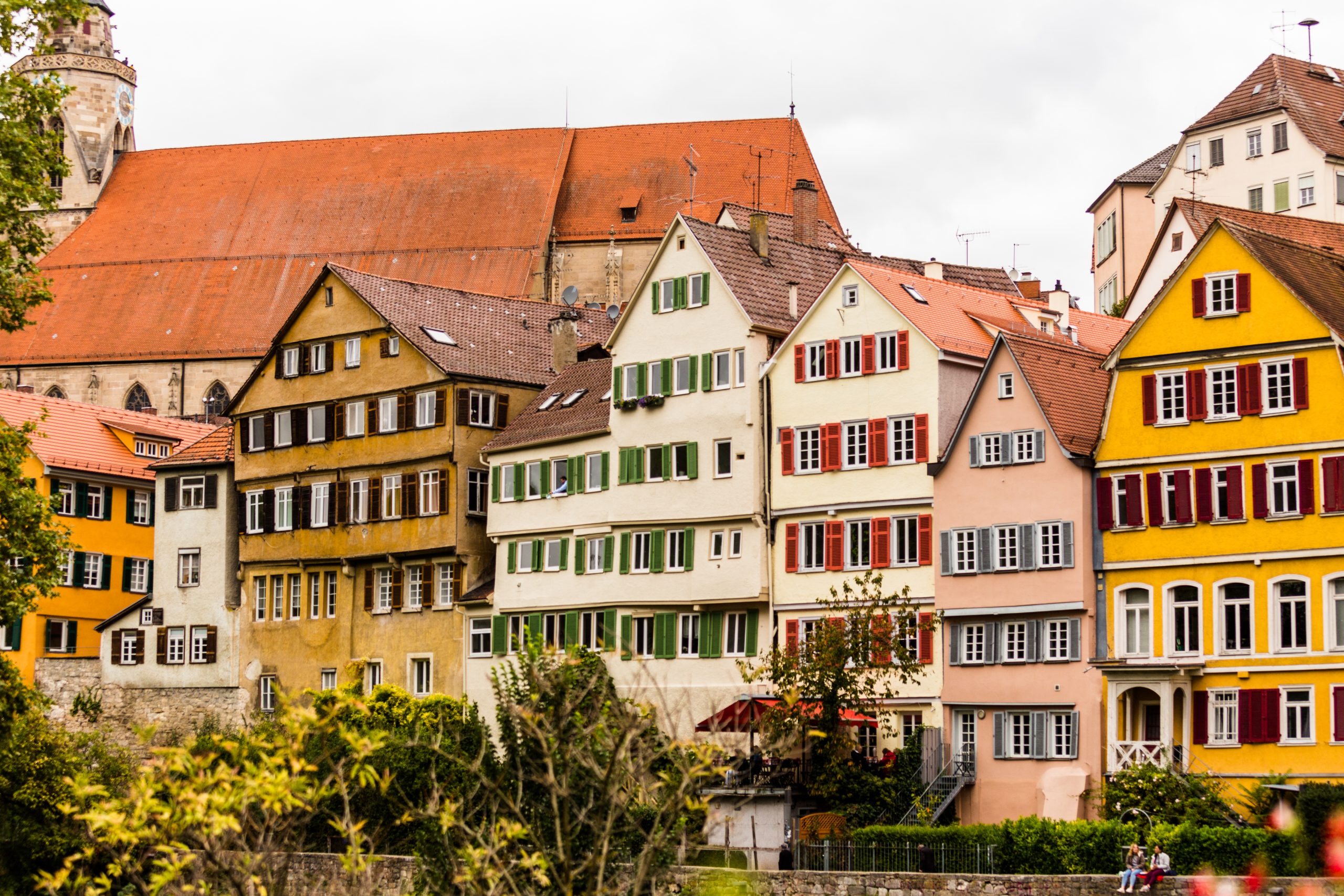 Things to Do
Take in the Chocolate Art – During the festival, there are paintings made of cocoa and oil.
Make Your Own Chocolate Bars – Weltladen Tübingen has chocolate workshops for kids where they learn about the cocoa bean and even make their own chocolate bars. They're usually only offered a few days so be sure to visit this website for up-to-date information and times. Note: This is only offered in German, but they may be able to accommodate eager learners.
Taste Something Unique – There are many interesting foods to try at this market and many items that usually aren't paired with chocolate. I recommend being adventurous and trying a few things!
Walk Around and Take in the Sights – Really, the best thing to do is take your time exploring the different stands, taking in the beautiful Altstadt square, and learning something new about chocolate.
Try Chocolate Beer – There Schokobier for sale at this festival. It has an interesting flavor and I recommend giving it a try!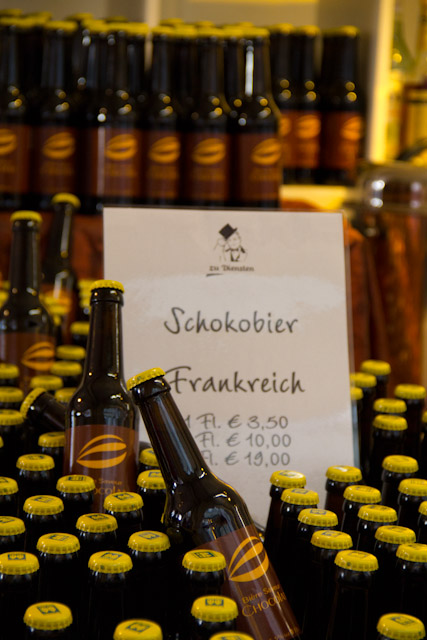 How to Get There
Tübingen is located about 28 miles south of Stuttgart along B27. You'll pass through many small towns – be sure to follow the speed limits as there are many cameras along this drive.
The drive is beautiful and the easiest way to get to Tübingen. If you don't have a car, you could try blablacar, a popular service in Europe where you can hitch a ride with someone for cheap (when I searched it was $2 from Stuttgart to Tübingen).
There is a train option if you don't have a car. It takes about an hour and you need to take 2 trains, the RB63 and the S1. Just be sure to check the arrival and departure times to ensure you'll have enough time at the festival.