I've been meaning to do this for some time now. The photos were taken in the afternoon, so the lighting is a bit harsh. But, if you want to see what the town we live in looks like, here is the gist of it!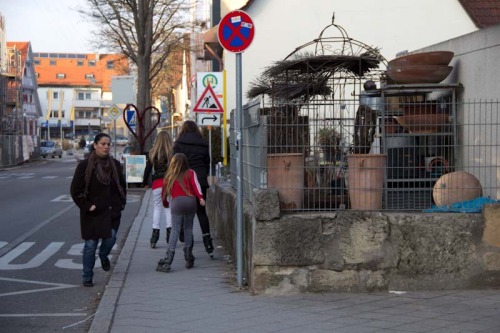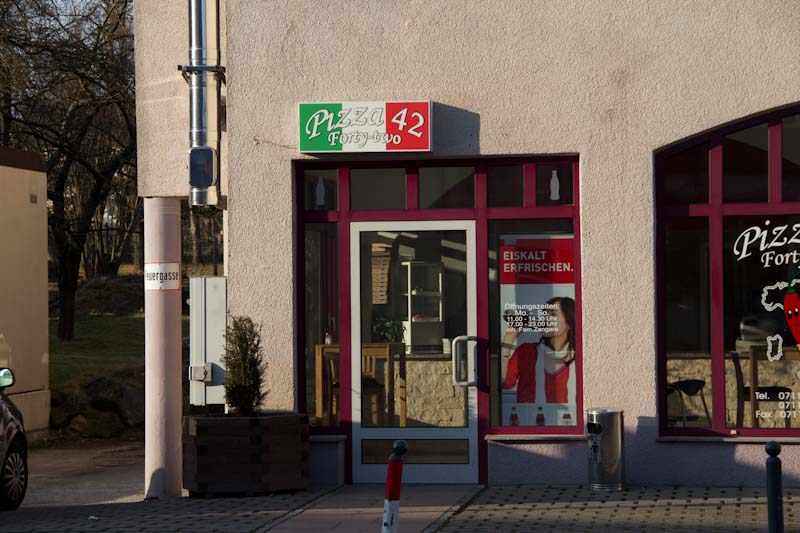 Tanning Salon. I was surprised to see so many of these when we moved to Germany.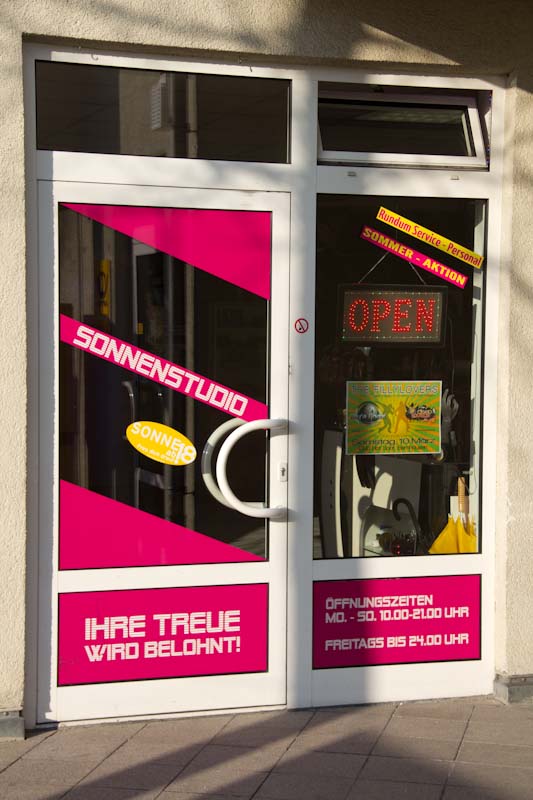 Cigarette machine along the sidewalk.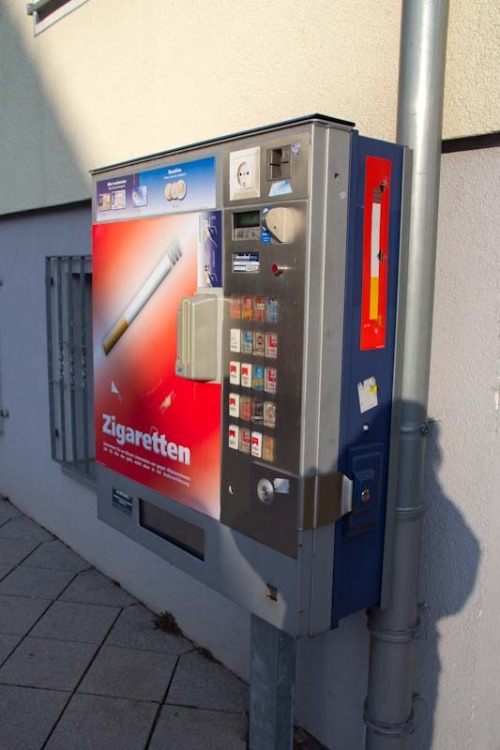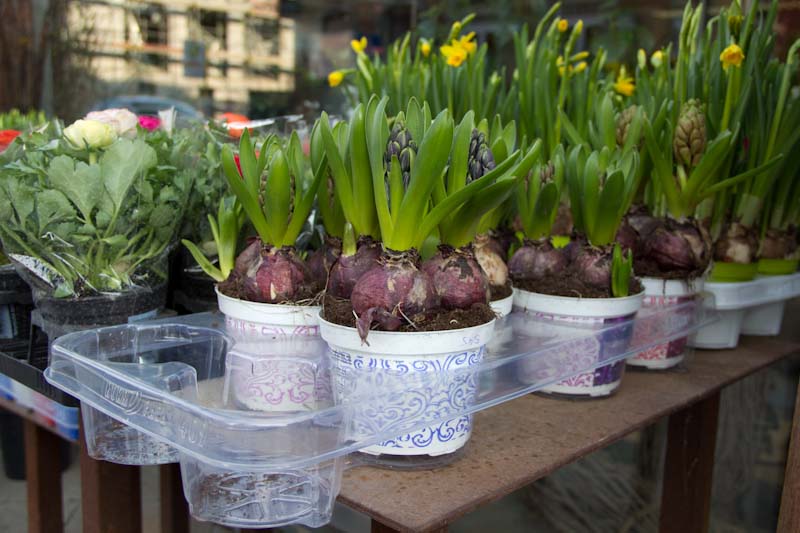 One of the MANY Bakeries (Backerei) here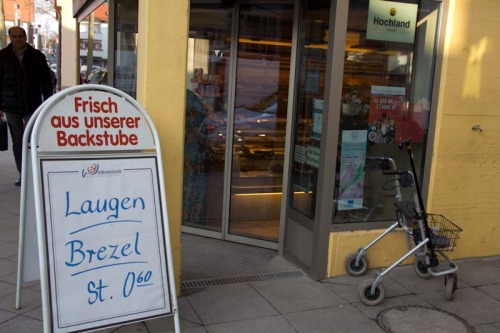 A good Italian restaurant along our main street.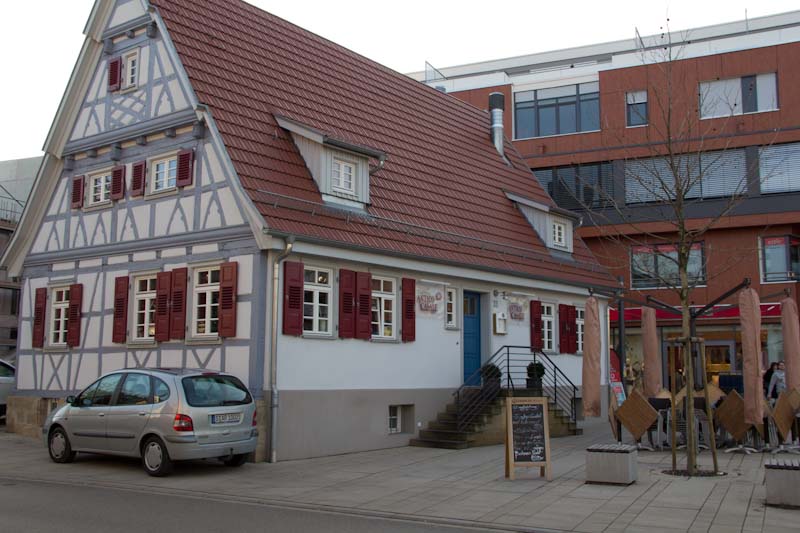 Main Street (Hauptstrasse)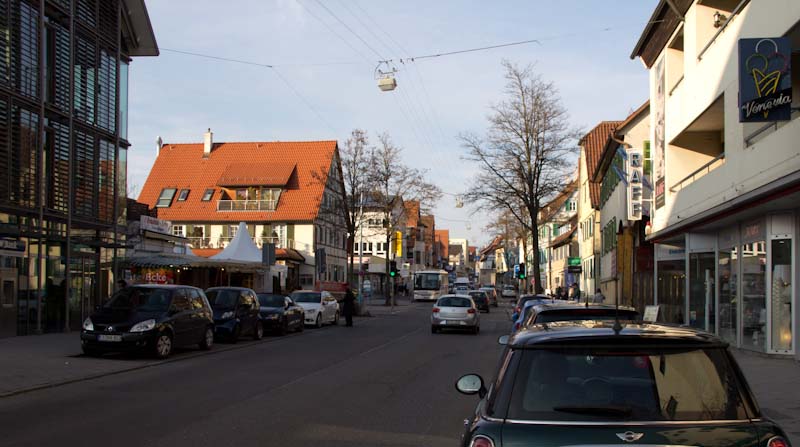 Fruit and Veggie stand (Obst & Gemüse)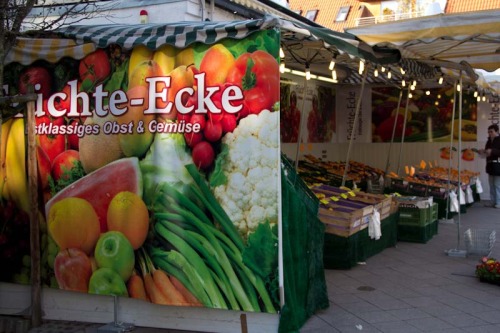 People still sit outside in the winter months, and most restaurants supply blankets for their customers.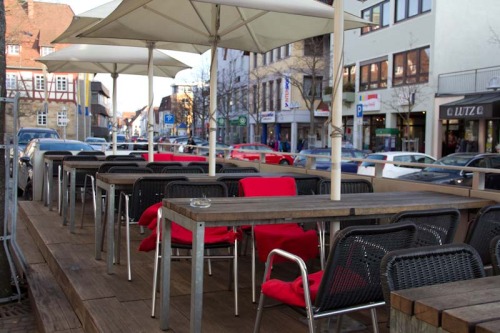 Paulaner Brewery in our town