How to Celebrate St. Paddy's Day in Munich
Hey there!
This post may contain affiliate links, meaning I may be compensated if you click on one of my links, at no cost to you. As an Amazon Associate, I earn from qualifying purchases. Read my disclosure policy for more information.
This is a wee belated, but we went to the St. Paddy's Day Parade in Munich a few weeks ago. It is the second largest St. Patrick's Day parade in Europe too. When we arrived it was quite dreary. It ended up drizzling all day and was in the 40's, so not exactly parade weather, but we made the best of it.
The parade was fairly small and overall it wasn't a huge celebration. They did have a little festival set up at the square at the end of the parade. There were multiple bands playing throughout the day, and many tents set up for all the Guinness, cider and whiskey you wanted to drink. Overall we had a great time, and I was able to hear a bunch of authentic Irish accents all day.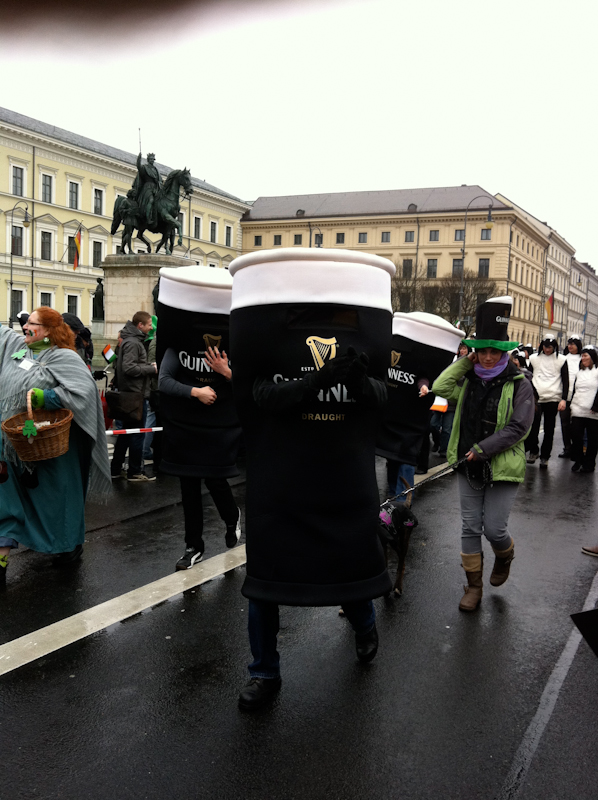 This was right next to the festivities. They even let us bring our beer inside! The car cost 100,000 Euros. I think I need a new profession so I can afford this.