I have been wanting to visit Triberg for some time now. It's only a mere 90 minute drive from my house, but I kept putting it off probably because I was too lazy to get around to it. Yep. I finally decided to stop putting this trip off and so myself and my friend Bonnie took the drive there. I can't believe I waited so long to visit, I fell in love with the town and area pretty quickly! Rolling hills that turned into mountains, winding roads, very German quaint towns to drive through, it was all quite scenic. If you visit the area, this has been added to my list as a MUST on the list of things to do.
Why go to Triberg you ask? What does it have to offer?
Here are a few wonderful reasons to visit:
1. the town is situated in the Black Forest
2. Triberg is home of the famous German cuckoo clocks.
3. the largest waterfall in Germany is in Triberg. Look at all those fabulous reasons to visit! And, it really is beautiful. The foliage isn't even close to being in full bloom yet and it was still amazing.
Our first stop was the home to the Largest Cuckoo Clock in the world. They weren't joking, that thing is the size of a building (see photo below). Well, actually, it was a building. The shop had all sorts of cuckoo clocks, and they were much cheaper than ones in the Stuttgart area. I guess I'll be making a trip back sometime soon. Oh ja, and the huge cuckoo clock works too.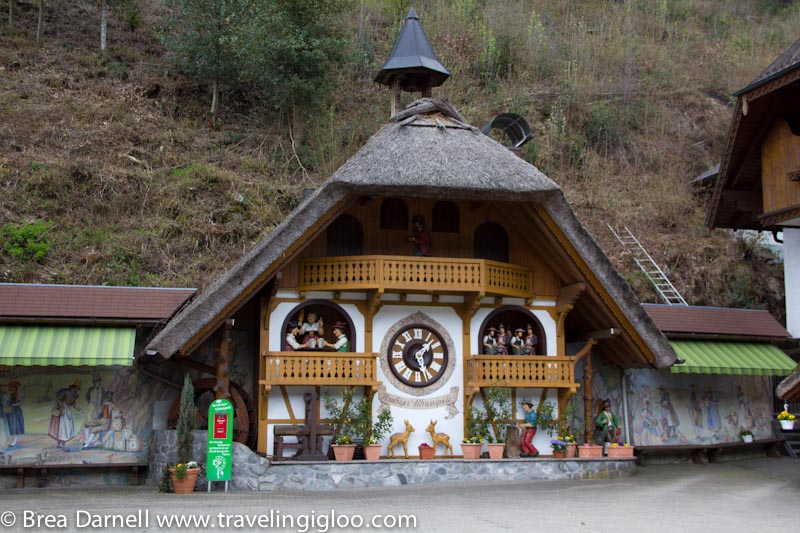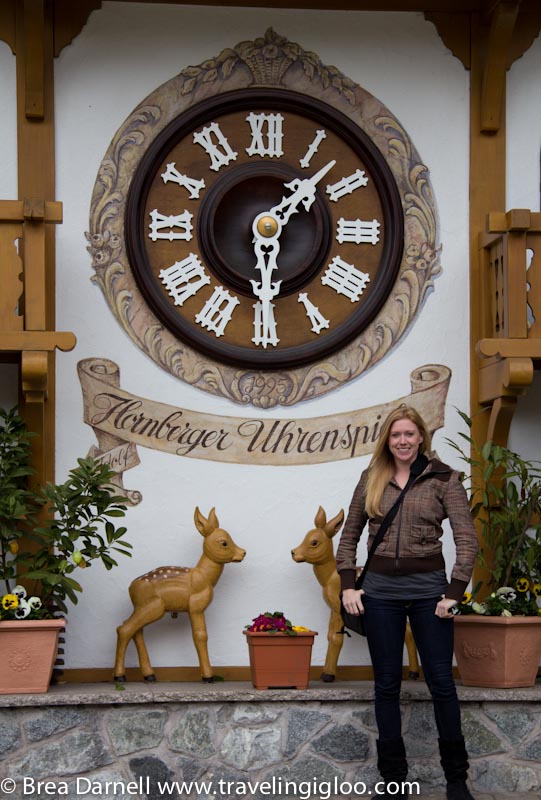 Here was the shop inside. There are hundreds of beautiful clocks to choose from, ranging from the smallest of clocks to free standing clocks sitting over five feet tall.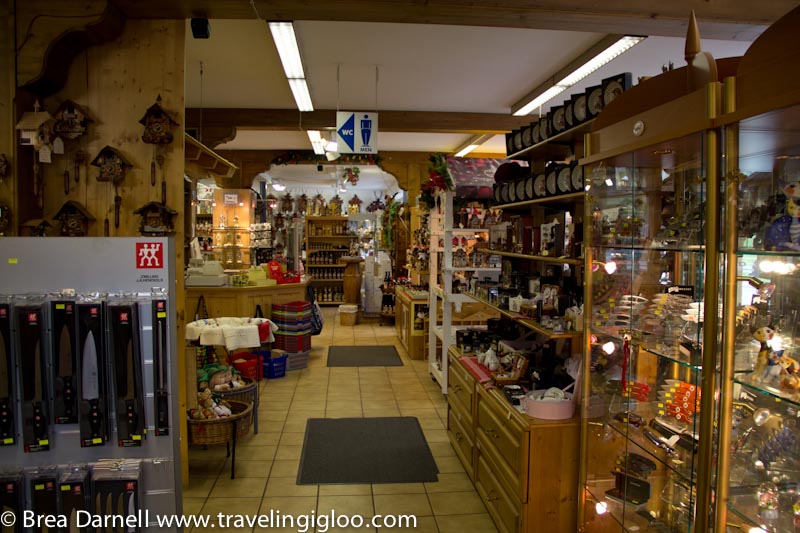 Next, we went into the town of Triberg. It was such a cute town. Very touristy, but still had enough German charm that it didn't matter. They had a lot of local honey's for sale, their own local wine, and of course all the cuckoo clocks you could ever need.
Downtown Triberg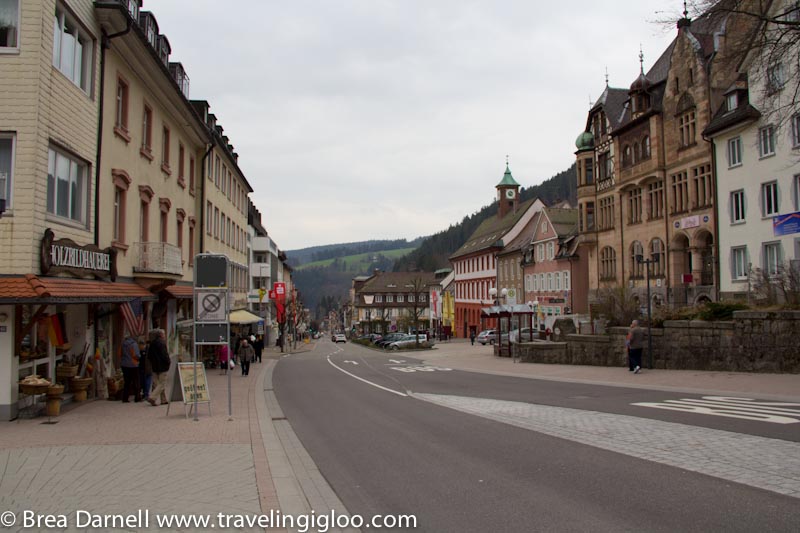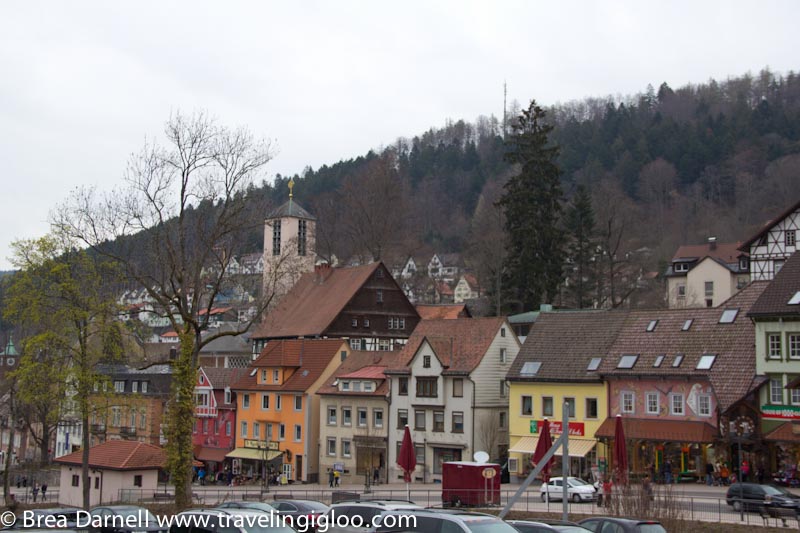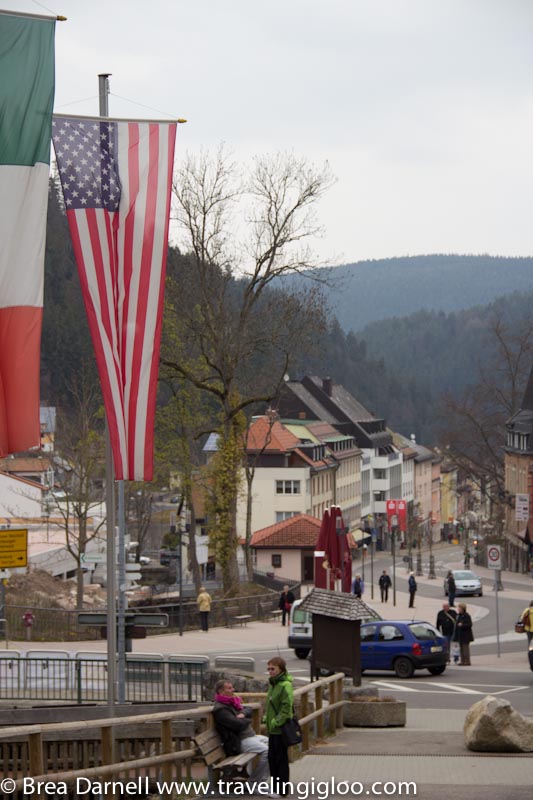 The shops had lots to look at, and the waterfall was at the top of the hill. They charge 3,50Euro per person but the walk was pretty and I thought it was well worth it.
The wasserfälle! (pronounced vos-air-fell)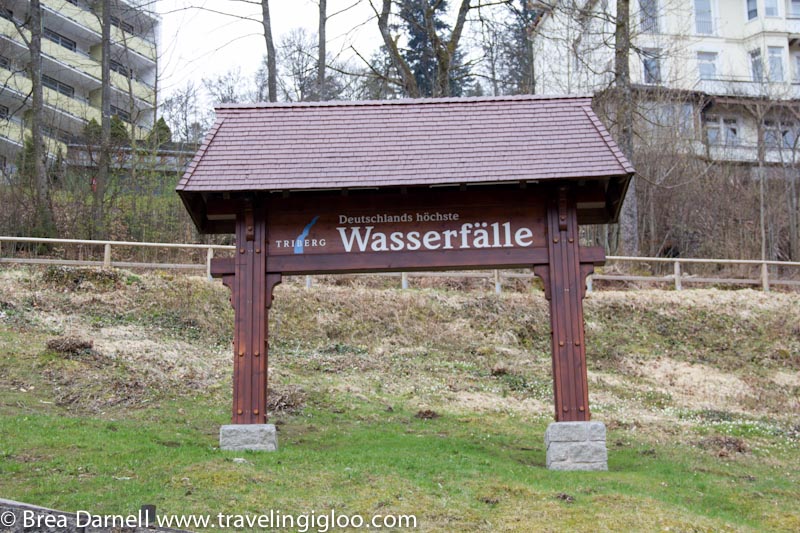 This sign is awesome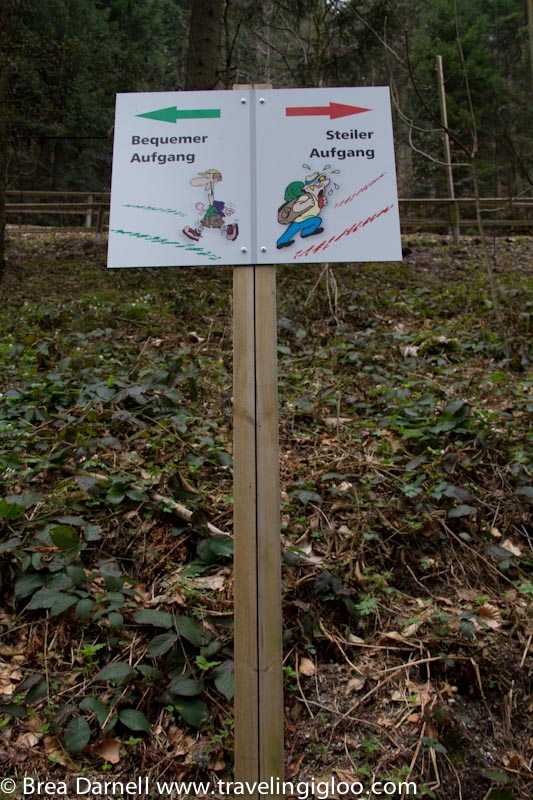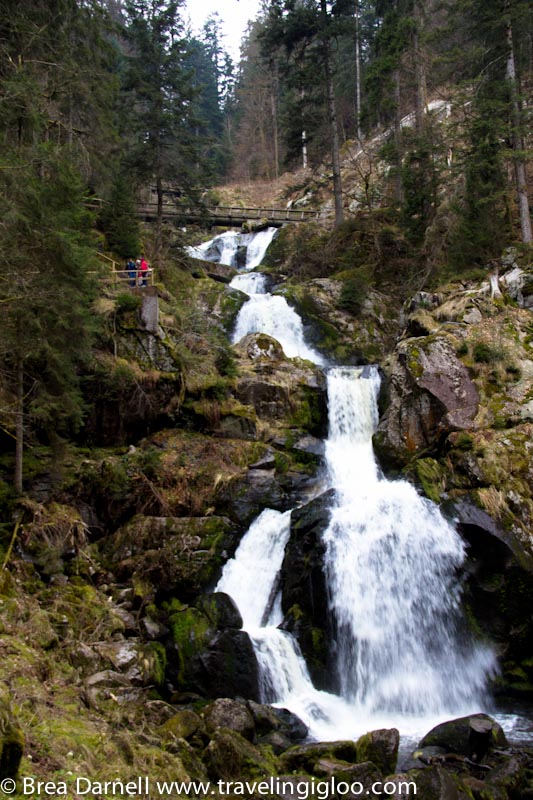 Sign engraved into the rock on next to the waterfall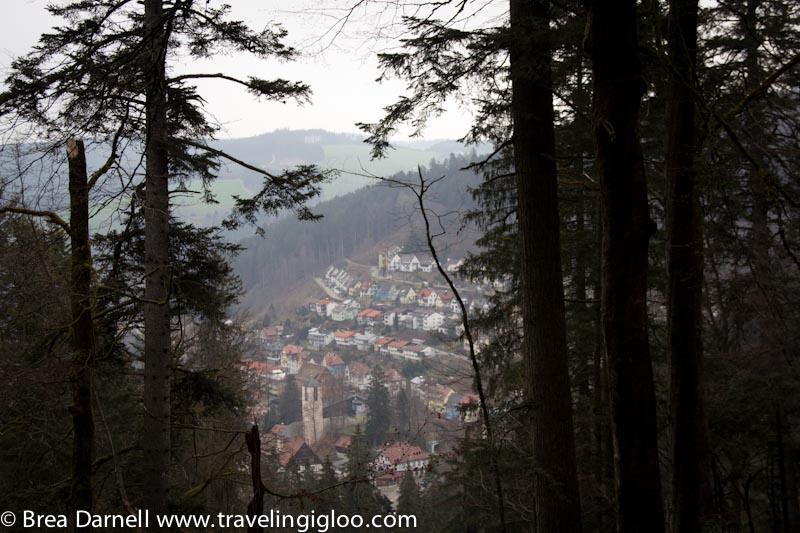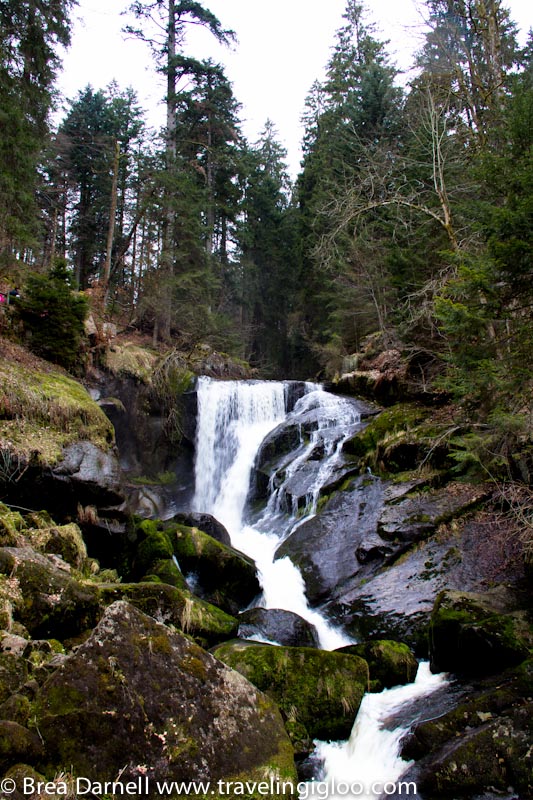 The Pilgrimage church in Triberg is also worth a stop. It's small but very pretty once inside. More information about it can be found here.
Overall I loved Triberg, and cannot wait to go back when summer is in full swing. I have a huge love for small towns with character, and this one definitely fit the bill!
When we were heading out, something (not) awesome happened, my TomTom decided to go kaput and we had to navigate partly blind! Luckily, my friend had a smart phone so we still had a GPS to get back. Otherwise, we would've been really sad to say the least! I hooked it up to my computer soon after I got home and there was a GPS connectivity update. I didn't realize that I had to do updates to get my $400 TomTom to work! I'm very happy it all worked out fine, but might start plugging in my GPS more often to make sure all is gut!