Visiting Triberg – Home of the Famous German Cuckoo Clocks
Hey there!
This post may contain affiliate links, meaning I may be compensated if you click on one of my links, at no cost to you. As an Amazon Associate, I earn from qualifying purchases. Read my disclosure policy for more information.
I have been wanting to visit Triberg for some time now. Our home is a short 90-minute's away, but I have been putting it off because other things keep coming up (there's so much to see and do in this beautiful area!).
I finally decided to go and can't believe I waited so long to visit the famous Black Forest. I fell in love with the town and area pretty quickly!
Rolling hills that turned into mountains, winding roads, very German quaint towns to drive through…it is all quite scenic. If you are visiting southern Germany, this should be added to your must-see list.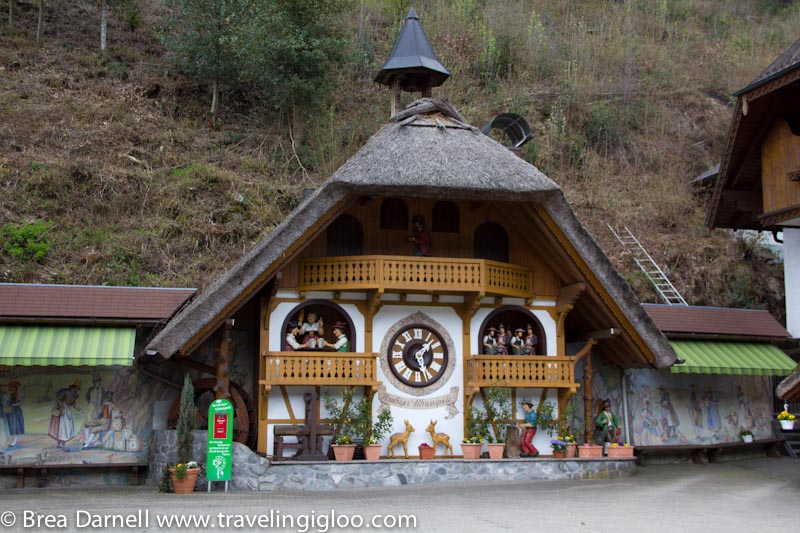 Reasons to Visit Triberg
1. The town is situated in the Black Forest, an area of rolling hills, lakes, and forests. It's a popular nature escape for many locals as there are trails everywhere and beautiful villages strewn throughout the area. The drive is part of the reason to visit Triberg, there's just so much to take in.
2. Triberg is home to the famous German cuckoo clocks and there are many shops where you can purchase them in town.
3. You can try some of the famous black forest cake. This cake is made using a cherry liqueur, and a lot of different flavored liqueurs can be found in the town.
4. The largest waterfall in Germany is located right in Triberg.
Visiting the Largest Cuckoo Clock
Our first stop was the home to the Largest Cuckoo Clock in the world. They weren't joking, that thing is the size of a building (see photo below). Well, actually, it was a building. Inside is a shop with all sorts of cuckoo clocks, and they were much more affordable than ones in the Stuttgart area.
I was surprised to learn that this huge cuckoo clock works too.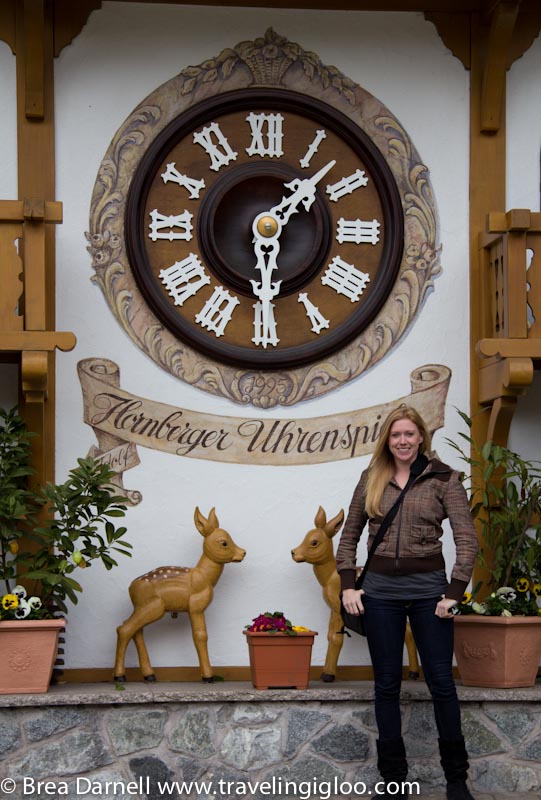 Here was the shop inside. There are hundreds of beautiful clocks to choose from, ranging from the smallest of clocks to free standing clocks sitting over five feet tall.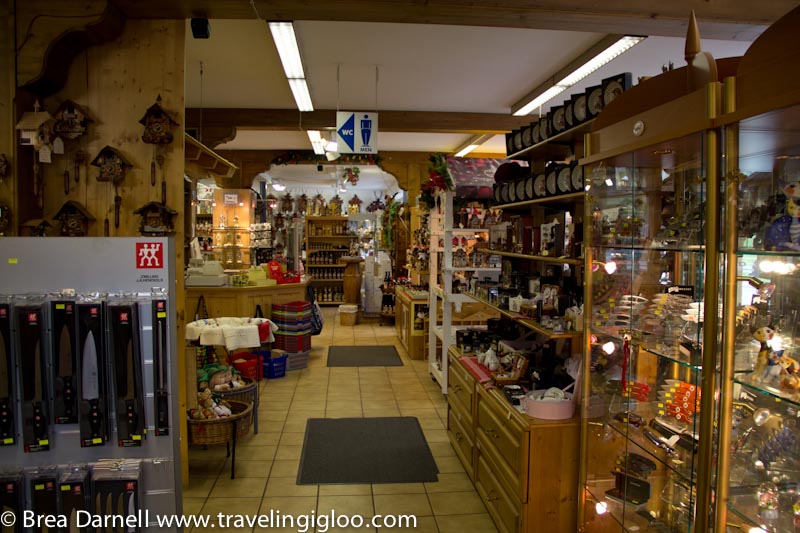 Next, we went into the town of Triberg. It is such a cute town. Very touristy, but still has enough German charm that it made up for it. They had a lot of local honey for sale, their own local wine, and of course all the cuckoo clocks you could ever need.
Things to do in Triberg
Get a Cuckoo Clock
If you're here at the home of the famous German cuckoo clocks, then it's definitely a good time to purchase one! There are tons of shops and I found that while a lot of them sold similar items, many had more unique handcrafted clocks and different varieties. So it's worth shopping around.
The main street isn't terribly long and all the main shops are walkable once you park. I also recommend popping into the other shops as there are a lot of different things for sale.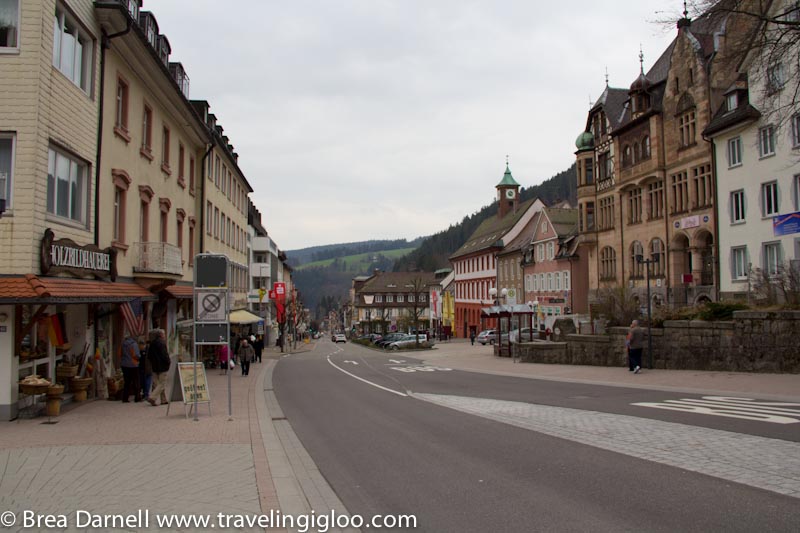 Try Black Forest Cake
The famous black forest cake, or Schwarzwälder Kirschtorte, is a chocolate sponge cake layered in frosting and cherry liqueur. It's topped with brandied cherries. The name stems from the cherry liqueur of the region that's used in the cake. It's pretty tasty so I'd recommend grabbing a slice while you're here!
Hike the Triberg Waterfall (Wasserfälle)
At the end of the main street and at the top of the hill lies the entrance to the Triberg Wasserfälle. It's a fairly short walk uphill with some steps and roots to walk over. It's quite beautiful and well worth the couple Euro to go up.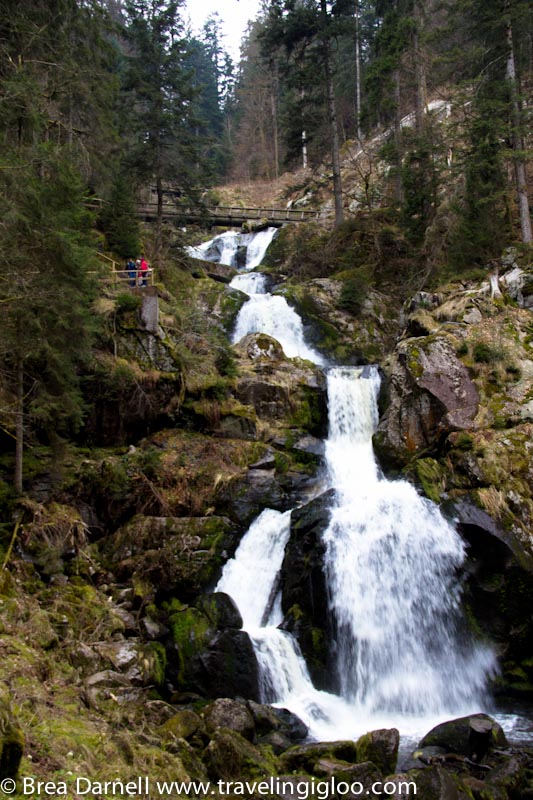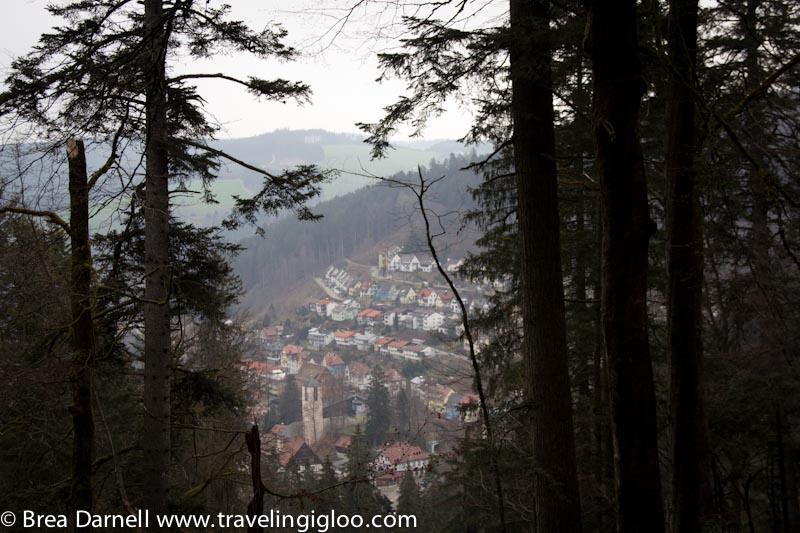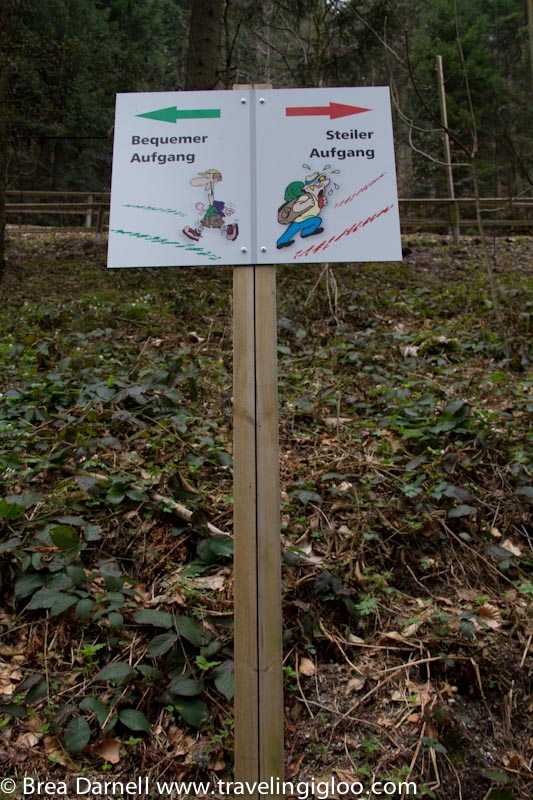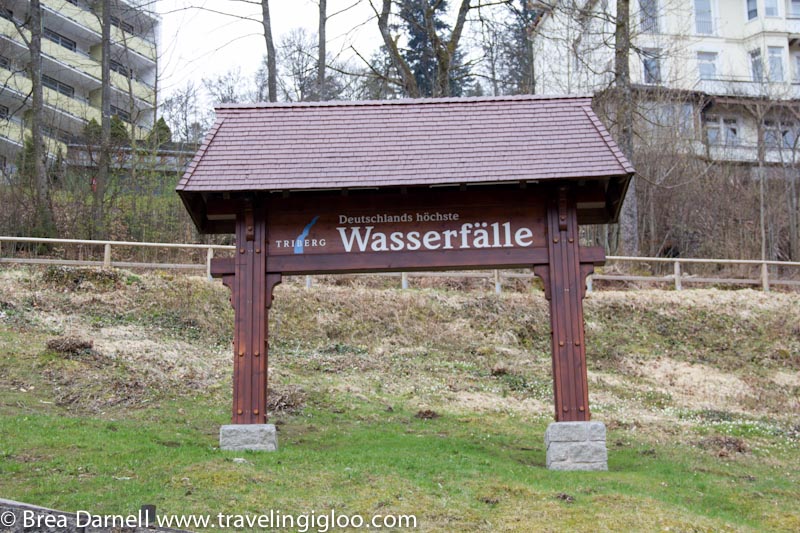 Visit the Schwarzwald Museum
For a bit of history of the black forest, by sure to visit the Schwarzwald Museum. While small, it does pack quite a bit of history in it.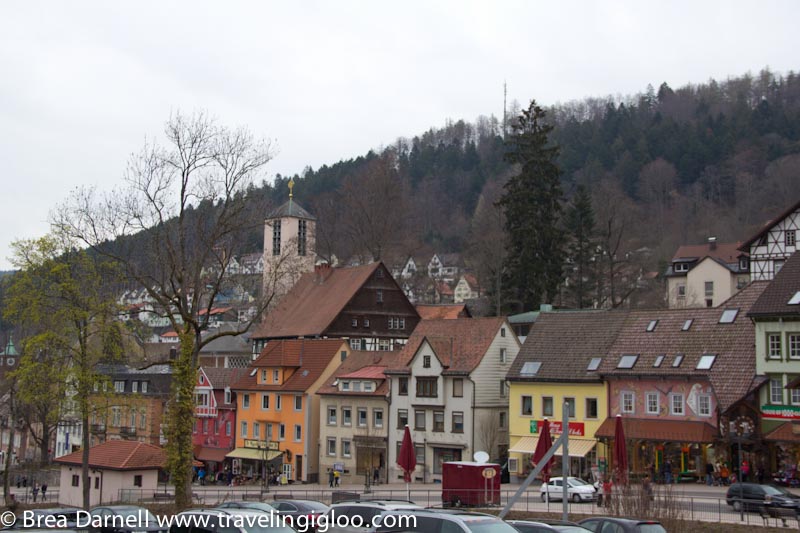 Visit the Monkey 47 Gin Distillery
If you love gin and happen to be in this area, I recommend booking a tour with the Monkey 47 distillery. It's about 55km (an hour) north of Triberg through the black forest, but it would be a great way to see the countryside and sip some delicious black forest gin. Please refer to the website for all rules (under 18 are not allowed, for example). This is an off-the-beaten-path tour that would be worth the drive!
Overall I loved Triberg, and cannot wait to go back when summer is in full swing. I love small towns with character, and this one definitely fit the bill!
Read More: