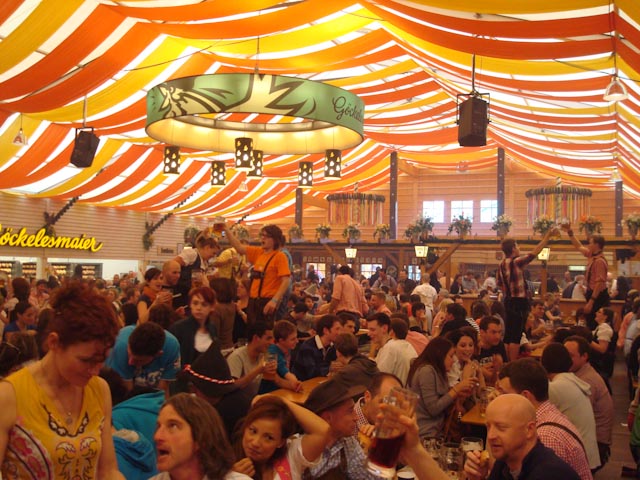 I had oh so much fun last weekend at Frühlingsfest! Let me explain briefly. Fruhlingsfest, also known as Spring Fest (Frühling = Spring, Fest = fest) is noticeably similar to Oktoberfest but on a smaller scale. Spring Fest has the tents reminiscent of Oktoberfest's famous tents, but smaller and more local.
Stuttgart holds Europe's second largest beer festival for Oktoberfest (next to Munich) which is in Bad Canstatt (near Stuttgart…one train stop past in fact). There are three tents set up in the Spring and they are there for Oktoberfest as well. I am not positive if this is particular to our area only, but the fest is held at the same place that our Oktoberfest is at.
So if you don't want to deal with absolute mayhem but still want a taste of good ol' German Festivities, I suggest heading out to Spring Fest and participating in the tents festivities. We have been mostly to the Gockelesmaier tent aka the Chicken Tent!
It is true to its name in that it serves 1/2 chickens with bread and their infamous chicken song is played throughout the day. If you ever come to Germany for Spring Fest or Oktoberfest, you will quickly learn that all tents play the same 15 songs over and over and over again. Don't fret though, all can be sang while holding your 1 liter beer and swaying along to each tune (or falling back onto the person behind you. Hopefully that is after a few liters though!).
Here is the website for the tent we were in: http://www.goeckelesmaier.de/index.php?language=en_US
And here is the website for the Frühlingsfest: http://www.stuttgarter-fruehlingsfest.de/
I will do my absolute best to record the chickenmaier song when I'm at fest again next week. I can't find it online 🙂
The croud I was with consisted of mainly the Crossfitters at Crossfit Assault in Stuttgart. One of our trainers was saying good bye and heading back to the states. What better way to say bye than to drink liters of beers and hang out at fest together?!
Now for the fun. The photos!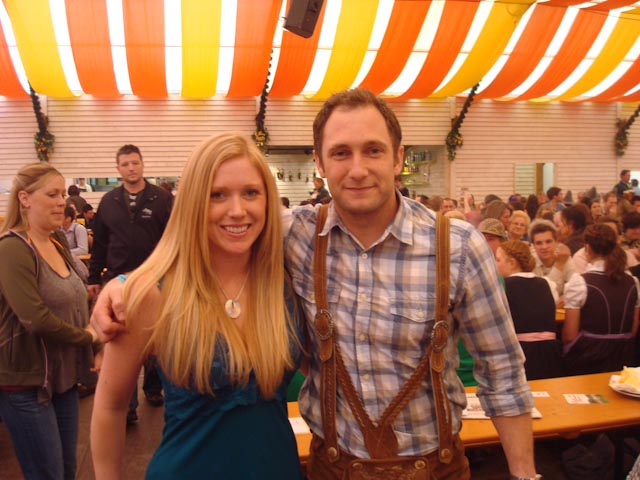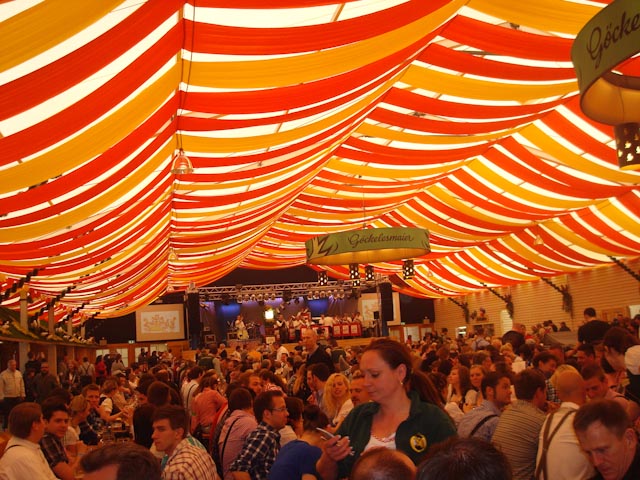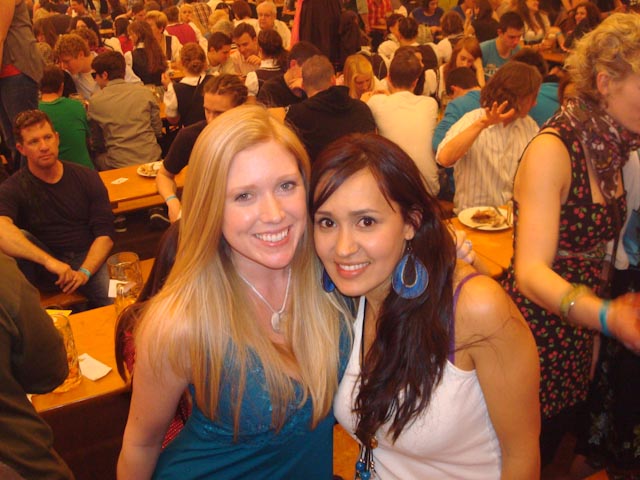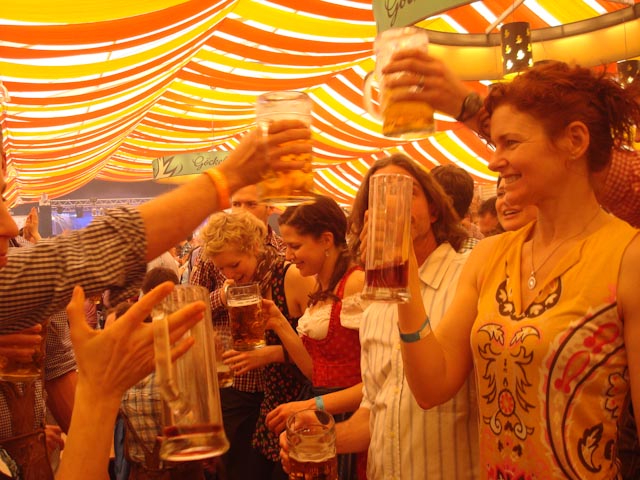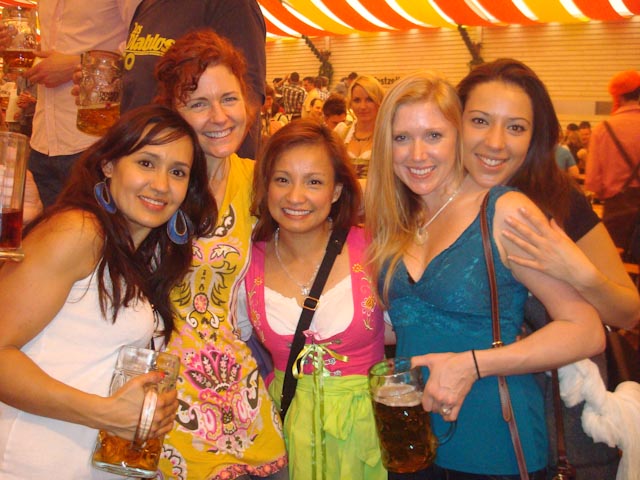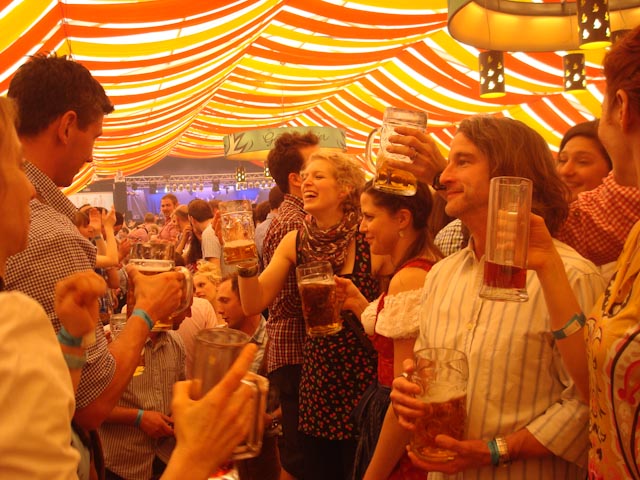 Did I mention I cannot wait until the next time I go to Fruhlingsfest?! Life is not complete without a trip to a beer tent in Germany…just saying…