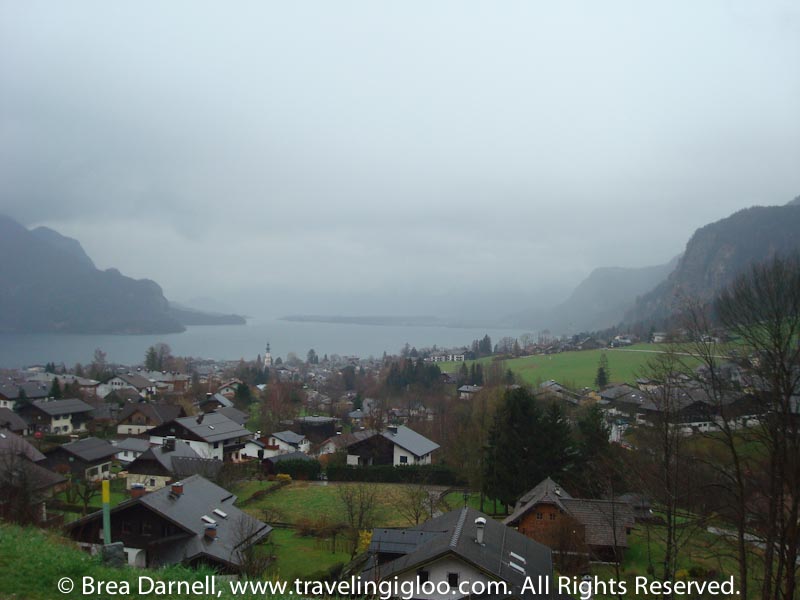 Above: The Mondsee, one of many lakes in the Salzburg area
I did a sound of music tour yesterday. The bus left wayy too early for me, at 4 in the morning…. and it was about a 4 1/2 hour drive to Salzburg. I slept most of the way and once we arrived we promptly got to yet another bus to go on a Sound of Music tour. The weather was pretty gloomy that day so it ended up being nice to get out of the elements. The bus took us to the major spots where Sound of Music was filmed. I like the Sound of Music, but more importantly I really wanted to see Salzburg and go to Austria for a day. The most exciting thing for me was learning that there are 76, yes, 76 lakes around Salzburg! I cannot wait to go back sometime when it's warmer and go camping, exploring, and to get out on those lakes!
I didn't get many photos from the day. I made a last minute decision to take my old point and shoot with me as to not run the risk of harming my DSLR. So, the photos aren't great, but I still got some decent shots overlooking the city and lakes.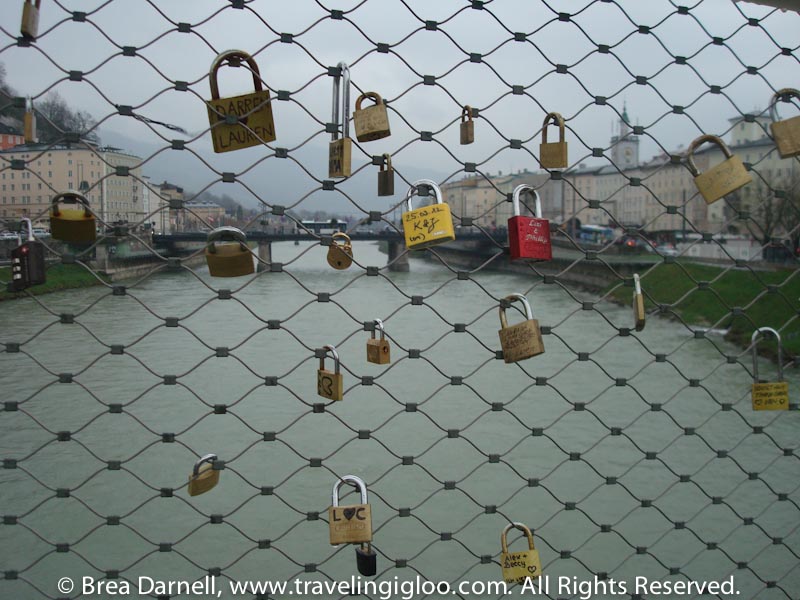 We saw this in Rome too. The locks are supposed to be a symbol of love. Our tour guide in Rome told us it is from the Italian movie 'I Want You' (Ho Voglia Di Te). According to Wikipedia, however, this started before World War II (http://en.wikipedia.org/wiki/Love_padlocks)