5 of my Favorite Towns near Stuttgart
Hey there!
This post may contain affiliate links, meaning I may be compensated if you click on one of my links, at no cost to you. As an Amazon Associate, I earn from qualifying purchases. Read my disclosure policy for more information.
The Stuttgart area boasts many things to see and do, but just outside the city are many nearby towns worth a visit. From checking out the shops and restaurants, the parks, cafes, churches, or castles, there is always something to see around the corner. This area has so many picturesque and quintessential German towns. Here is a list of my absolute favorites in the area.
1. Tübingen
Tübingen is the picture perfect quintessential German town. Saved from bombings during World War II, the Altstadt (old town) is one of the best preserved in Germany. The Neckar River runs through the center of the town and restaurants and bars situate themselves on either side. There is a huge cobblestone pedestrian walking area by the river, with plenty of specialty shops and restaurants. Farmers markets are also set up throughout the week. The church sits in the center of this area with a huge square in front of it, and a beautiful fountain that runs all summer. There is also an International University in Tübingen with about 25,000 students, with some programs in English as well.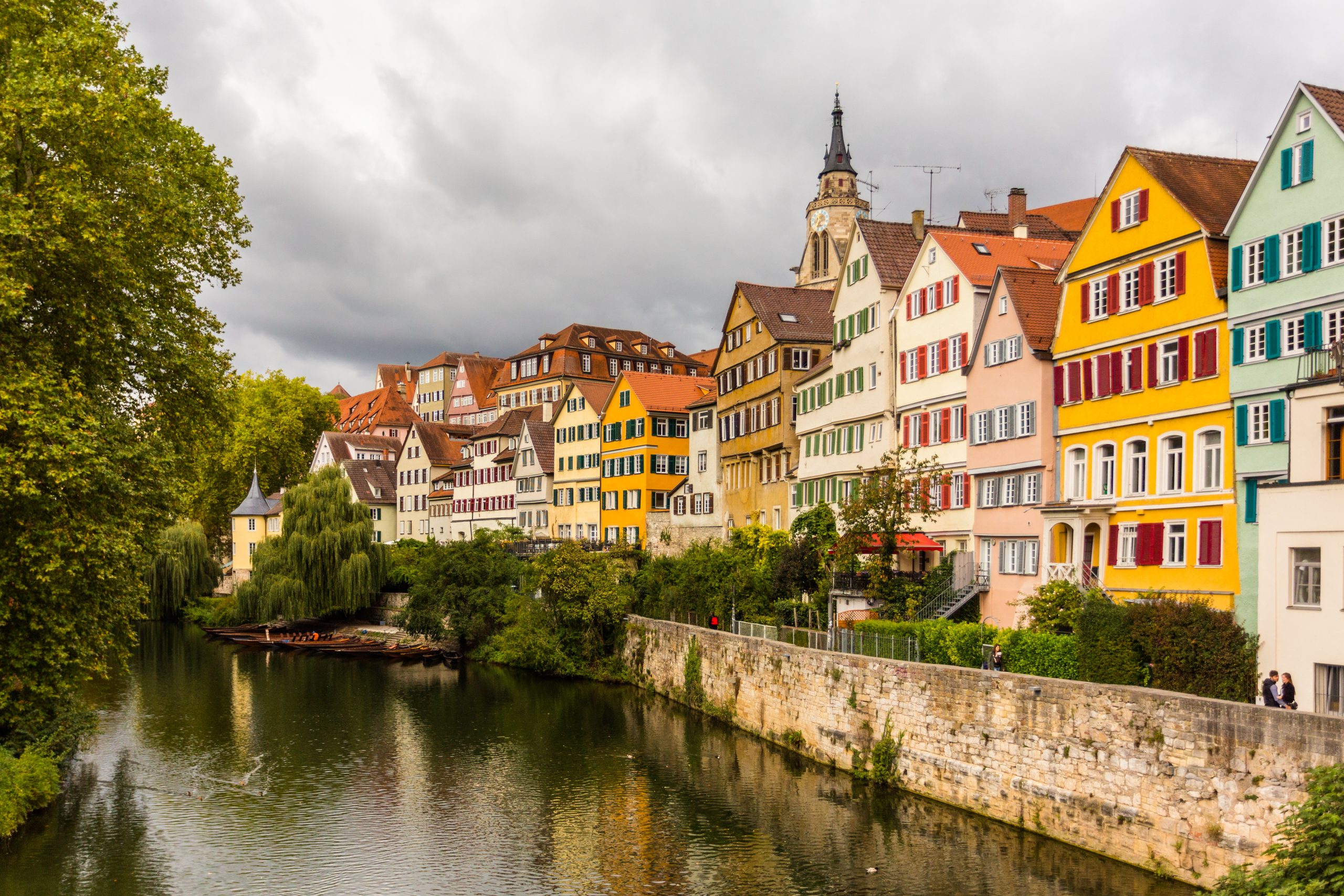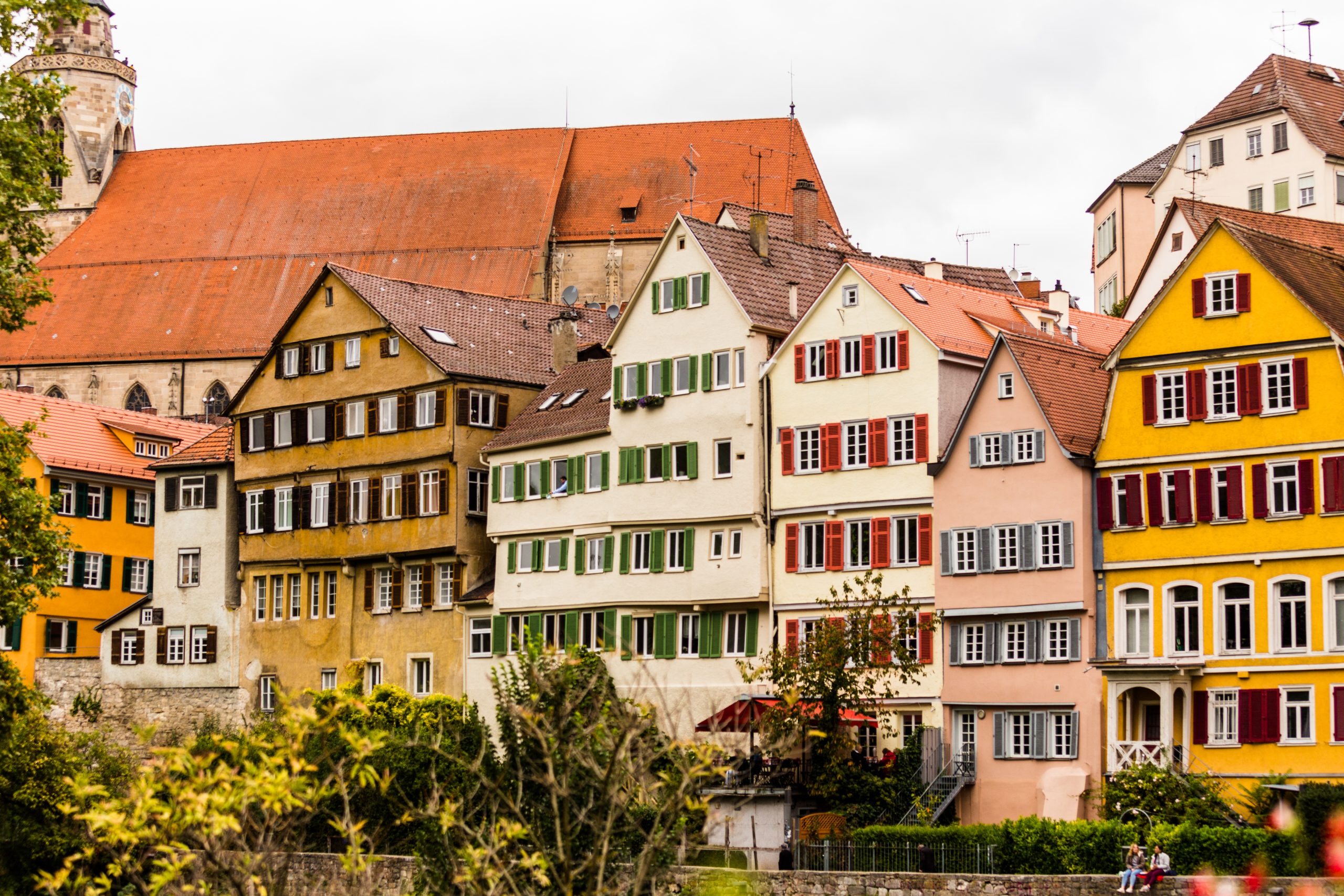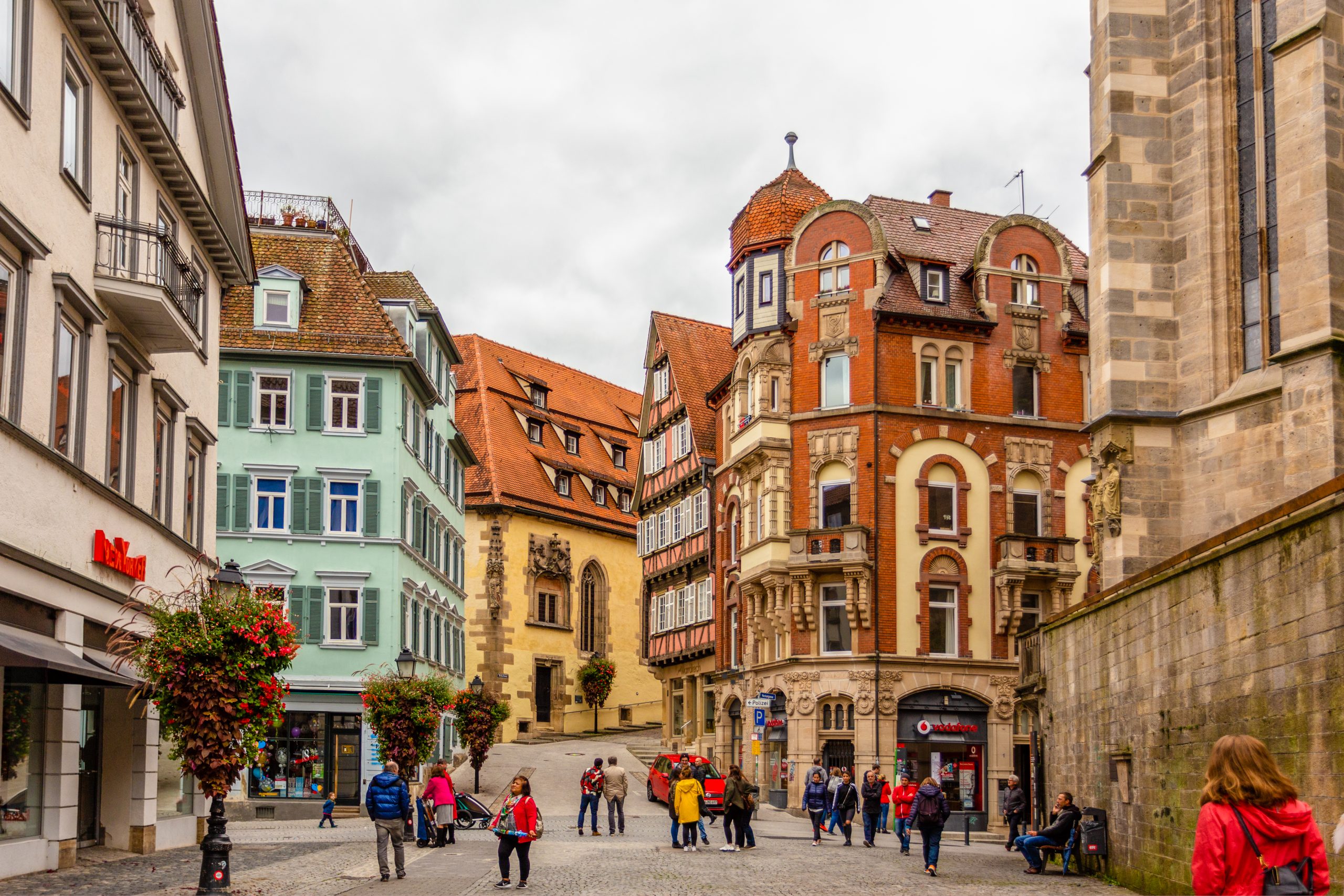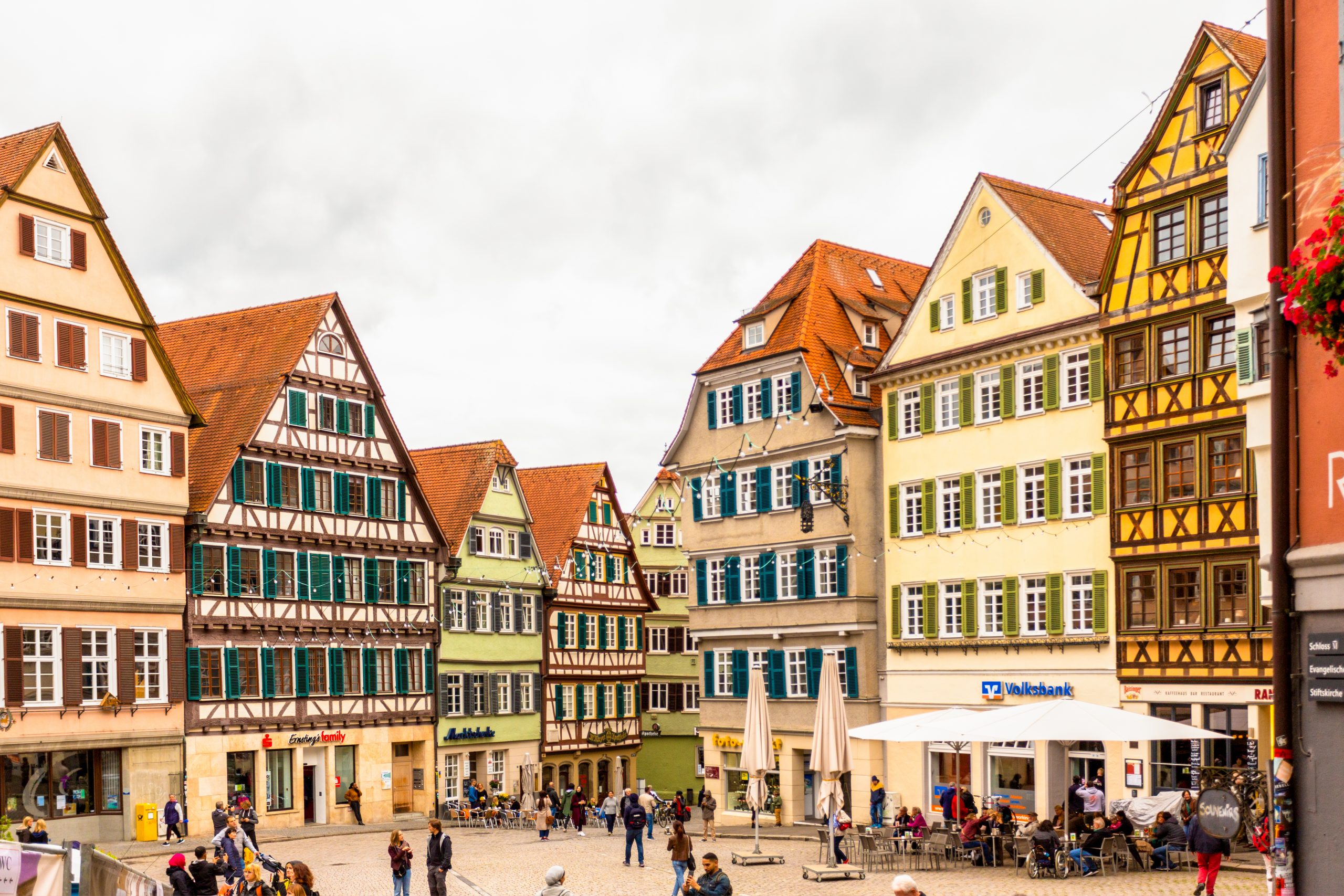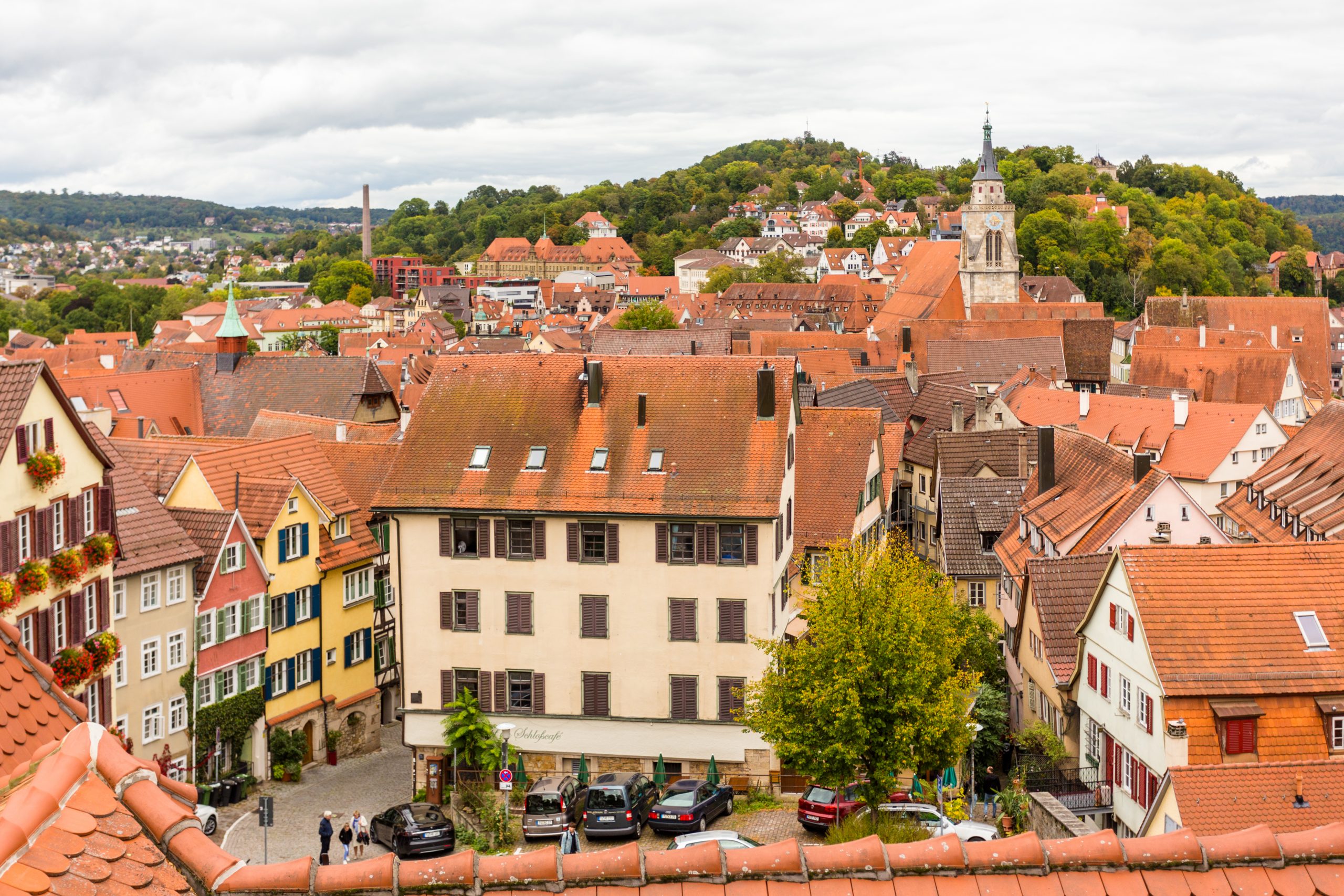 2. Heidelberg
Heidelberg is about a 70 minute drive from Stuttgart (or a 44 minute train ride) and is worth a visit. The Neckar river runs through town and is lined with parks, hotels, and restaurants. The remains of the Heidelberg castle sit prominently overlooking the old city (pro tip: you can take a cable car up if you don't feel like walking the steep hill!). The view from the castle is simply stunning and is my favorite part of going to the castle. The castle isn't in very good shape, but is still beautiful and you can imagine what it used to look like. It also houses the biggest wine barrel in the world, holding 55,345 gallons of wine! The city itself has a long pedestrian walking area filled with tourist shops, restaurants and bars. It is a bit touristy here though, so if you're looking for something off the beaten path I wouldn't recommend going to this town. But if you are passing by Heidelberg it's definitely worth at least a day trip.
3. Triberg
Home of the famous German cuckoo clocks, Triberg sits in the hills of the black forest, also known as the Schwarzwald. The largest waterfall in Germany can be found here. There's a trail that leads along the falls to the top but there is a fee to go up, so make sure you have cash on hand. And of course if you're looking for an authentic Cuckoo Clock, Triberg is the place to get one. Triberg can be seen as a day trip and is worth a stop for not only the cuckoo clocks but also the beautiful views you'll see getting there.
Related: Triberg – Home of the Famous Cuckoo Clocks
4. Waldenbuch
Waldenbuch is a small and charming town about twenty minutes outside of Stuttgart. The town itself sits on a large hill and the rolling hills extend all around and beyond. While relatively unknown, chocolate fans may know it as home to the Ritter Sport Chocolate factory. There is a restaurant & cafe that serves up a delicious cup of hot chocolate. They use their own melted Ritter chocolate and pour it into each steaming cup of milk. If you continue on past Waldenbuch then you will arrive in Tubingen in about fifteen short minutes. Unfortunately, Waldenbuch is not accessible by train but you can drive or take the bus.
This photo is a view from the road on the way to Waldenbuch, just a few minutes away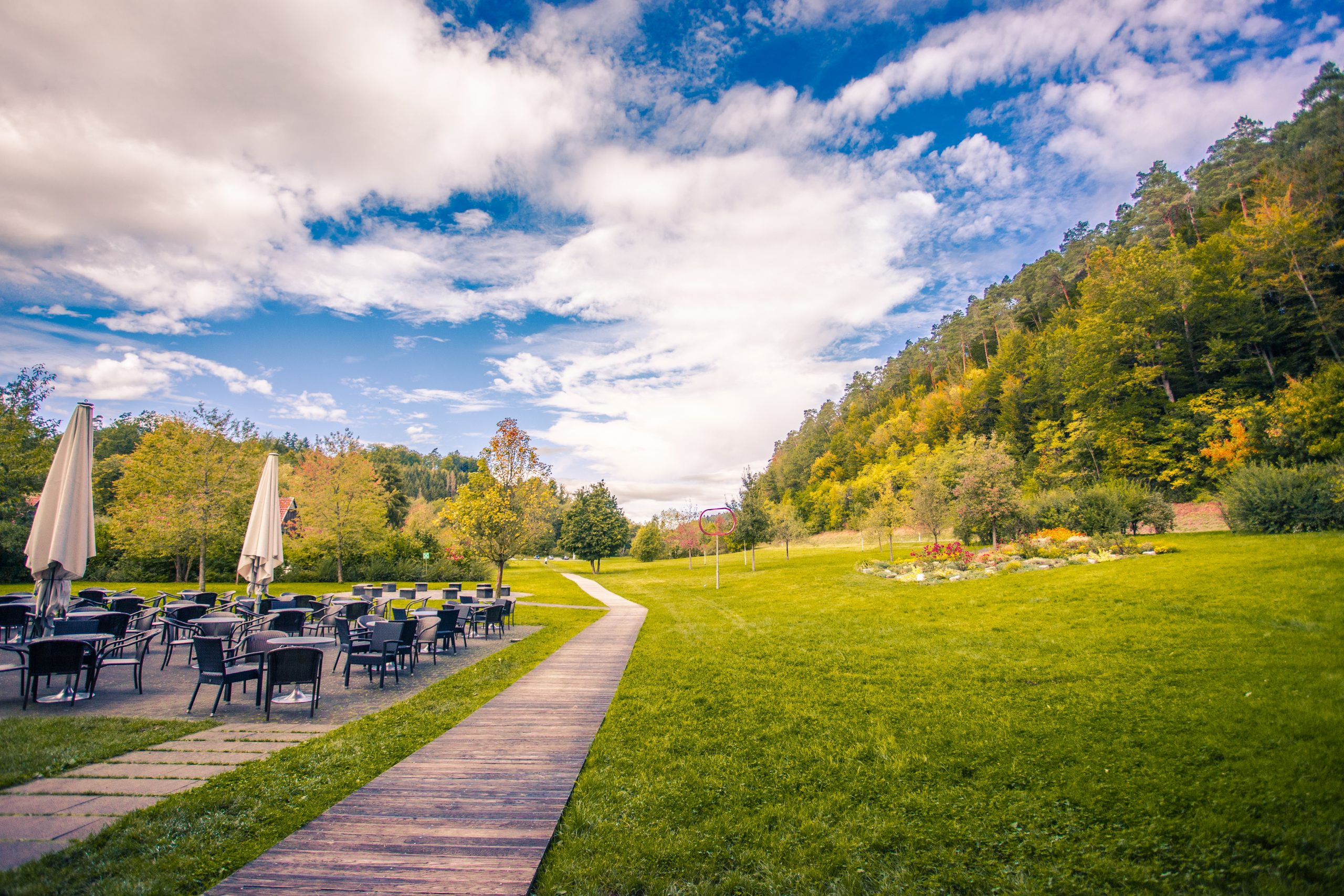 5. Esslingen
If you are moving to the Stuttgart area and want to live somewhere with plenty to do but you're not interested in living in the city then consider moving to Esslingen. Esslingen is a town of about 90,000 people and has plenty of restaurants, bars and pubs to keep you busy. We even found a decent Mexican Restaurant here! They also have a large range of shopping options and a pedestrian street filled with shops as well.
Esslingen has a range of festivals throughout the year. They have the annual strawberry festival, an onion festival and their famous Medieval Christmas Market as well. Esslingen also has vineyards that pour over the hills for miles upon miles. There is an annual Wine Walk and you can do vineyard tours in the warmer months. Esslingen is also home to the oldest Sekt (champagne) producer in Germany. They offer tours, some in English, but I believe you have to book them ahead of time and possibly in a group.
One more thing to note about Esslingen is that it is a well preserved town. Most of the town wasn't damaged during wars in the past, and in fact the oldest half timbered home in Germany is right in Esslingen, dating back to 1261. So when walking through the town you'll see buildings leaning against each other for support, and many that look like they might not be standing for much longer.
Did you like this post? Here are some others you may be interested in: