Tis the Season of Festivals! Esslingen Strawberry Festival and Sindelfingen Int'l Festival
Hey there!
This post may contain affiliate links, meaning I may be compensated if you click on one of my links, at no cost to you. As an Amazon Associate, I earn from qualifying purchases. Read my disclosure policy for more information.
The Annual Strawberry Festival was held last weekend in one of my favorite towns, Esslingen. I love the charm and feel of the area, and it is just big enough that you wouldn't really need to leave. They have everything in the town, and it sits in a valley with vineyards surrounding the area. I also discovered there is a Starbuck's there as well. Yes! Now I know I don't have to drive to Stuttgart to get my Starbucks fix, I can make the shorter trip to Esslingen instead (not that I drive to Stuttgart just for some coffee, but I have considered it from time to time!).
To be honest, the festival wasn't very exciting. It was a few streets lined with vendors selling strawberry jams, strawberry likor, etc. I think we were there for about an hour and had seen everything more than once. It was pretty packed though, and lucky for us the weather was nice and sunny that day.
Here are some photos of Esslingen: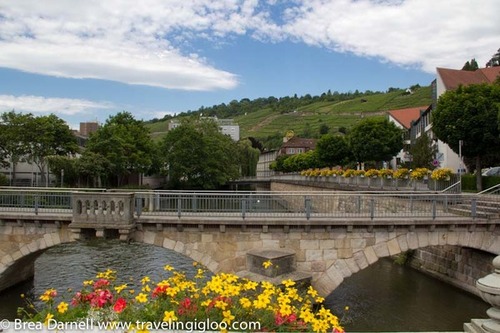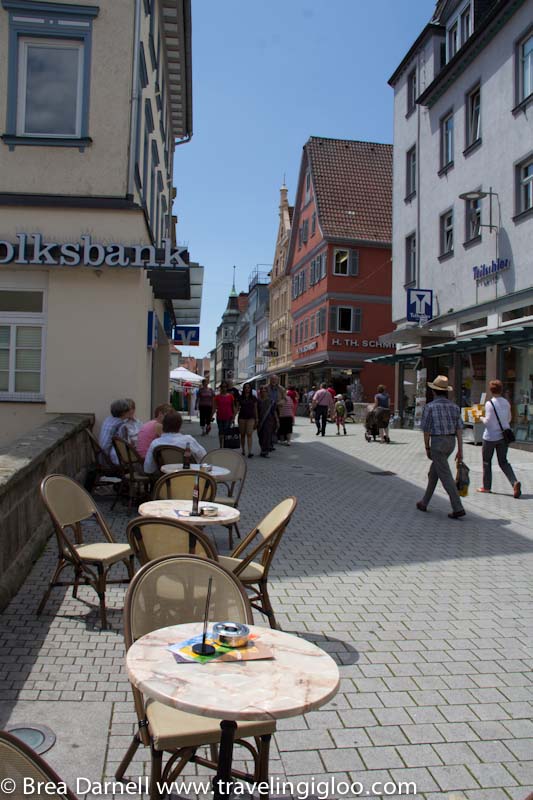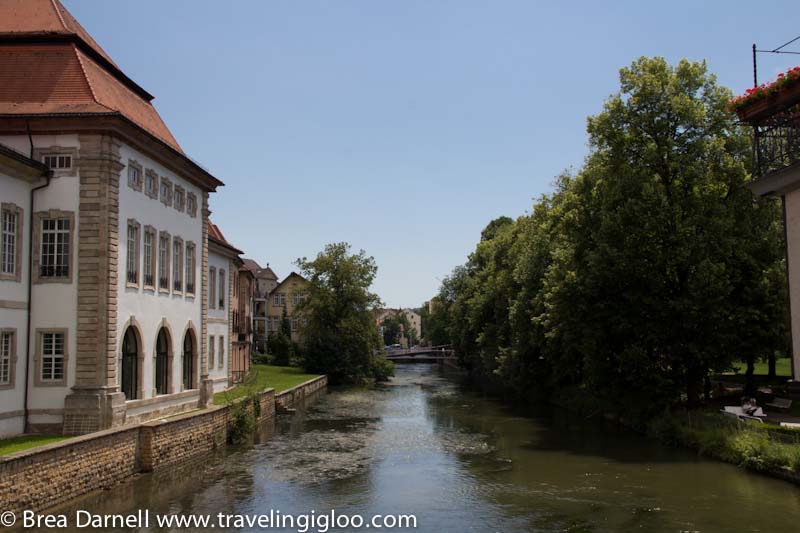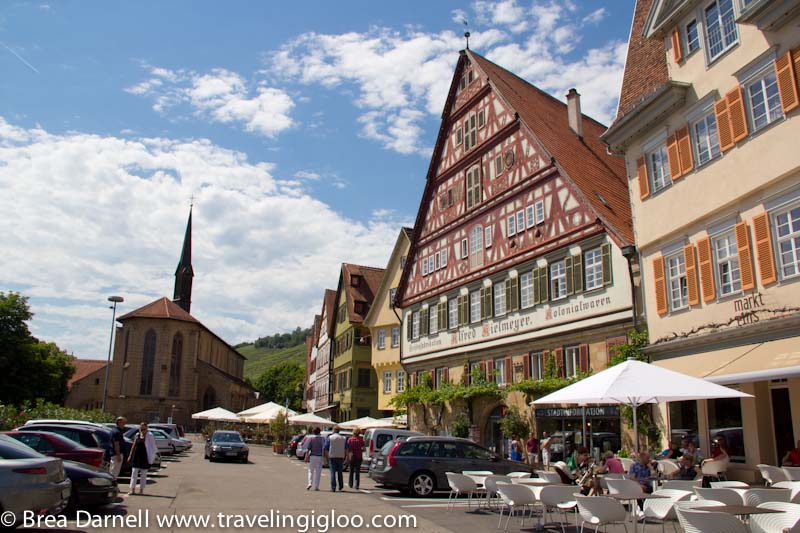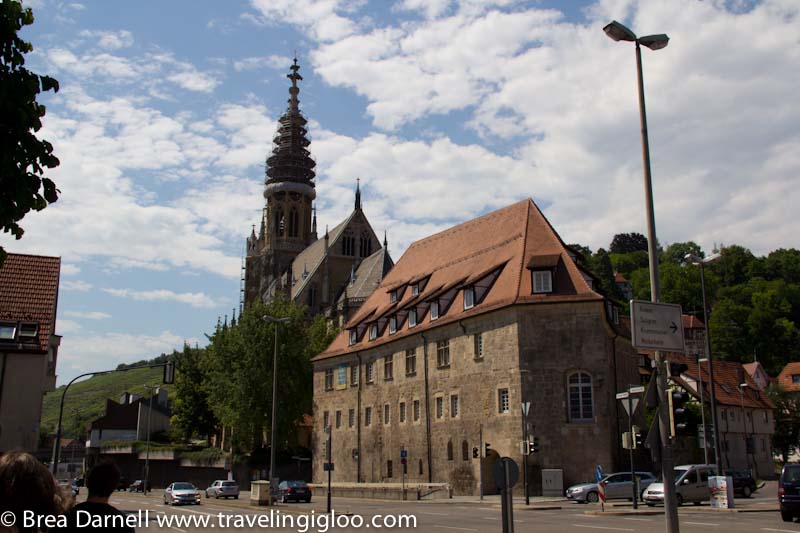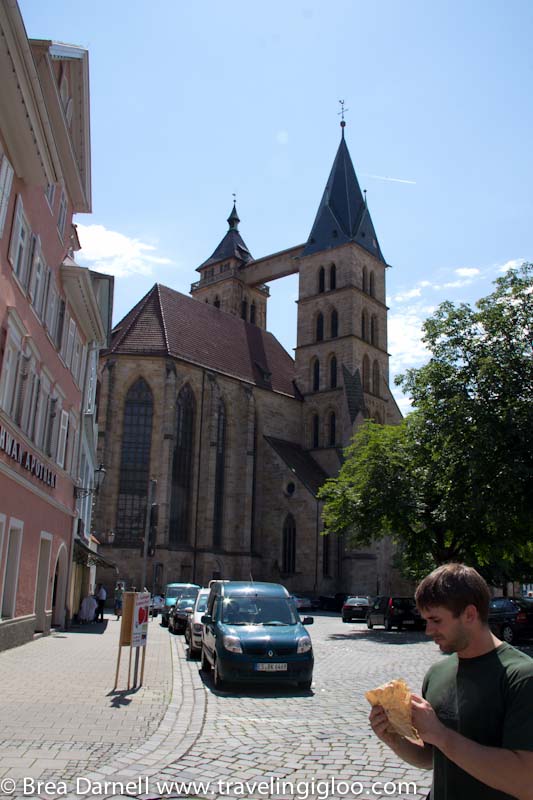 Typical style building of the Baden Wurttemburg area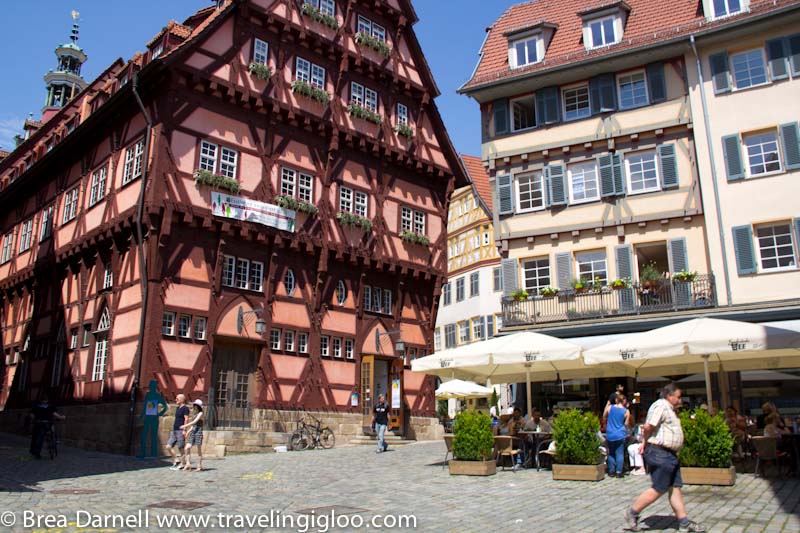 Strawberry Festival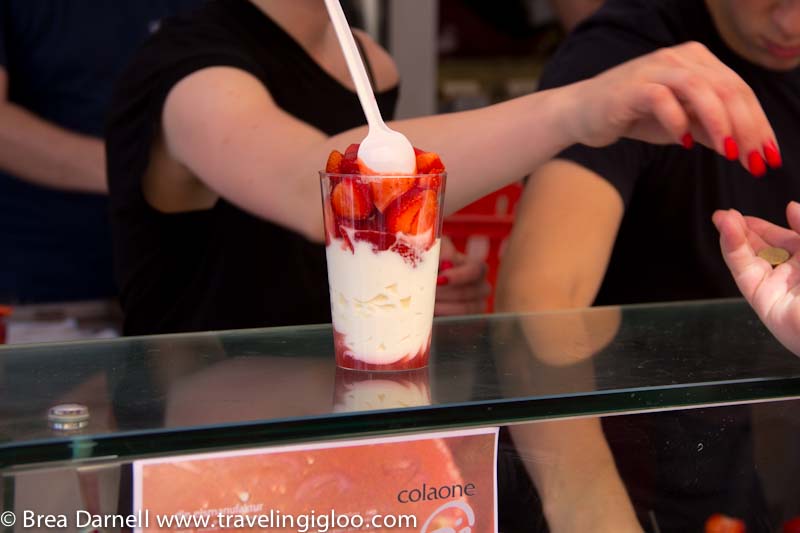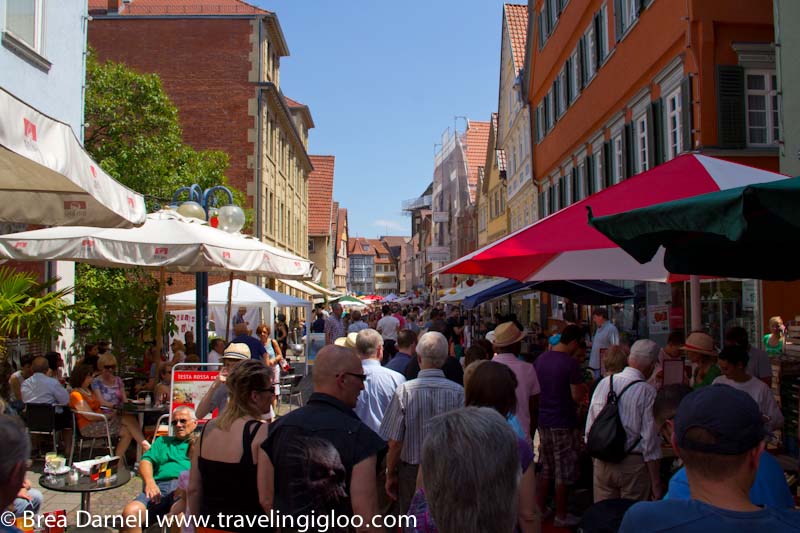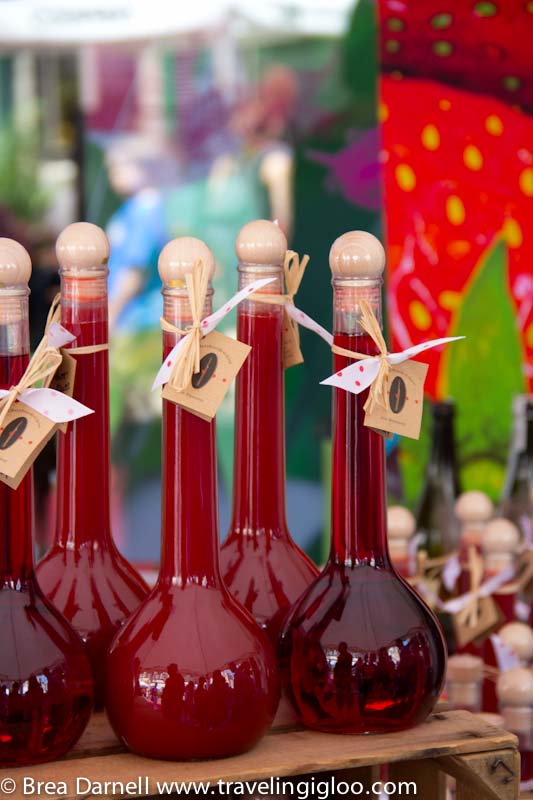 Let's play a game called guess what American Beef is…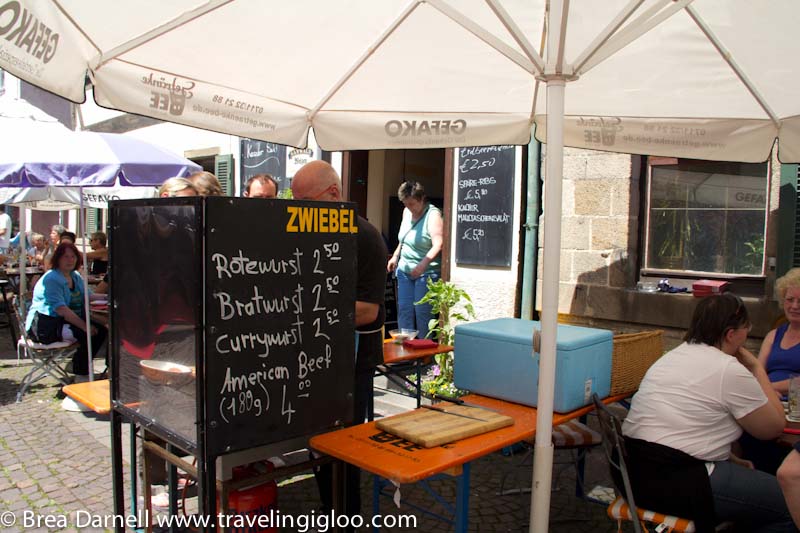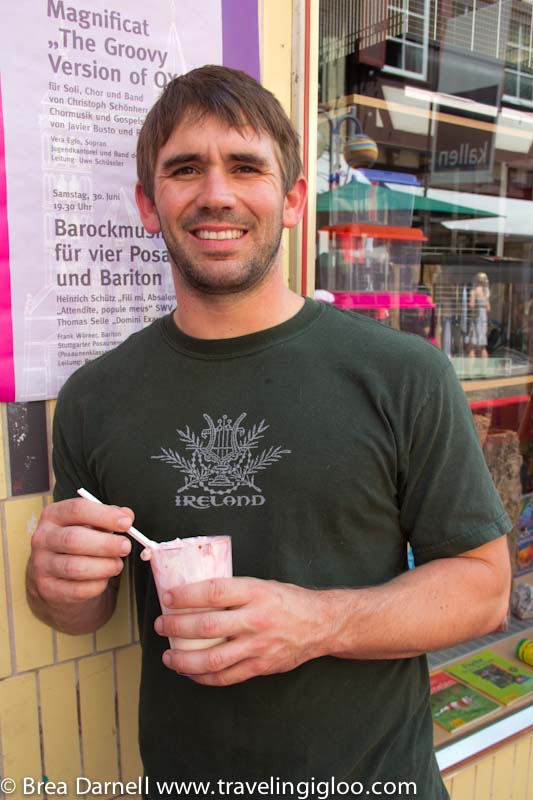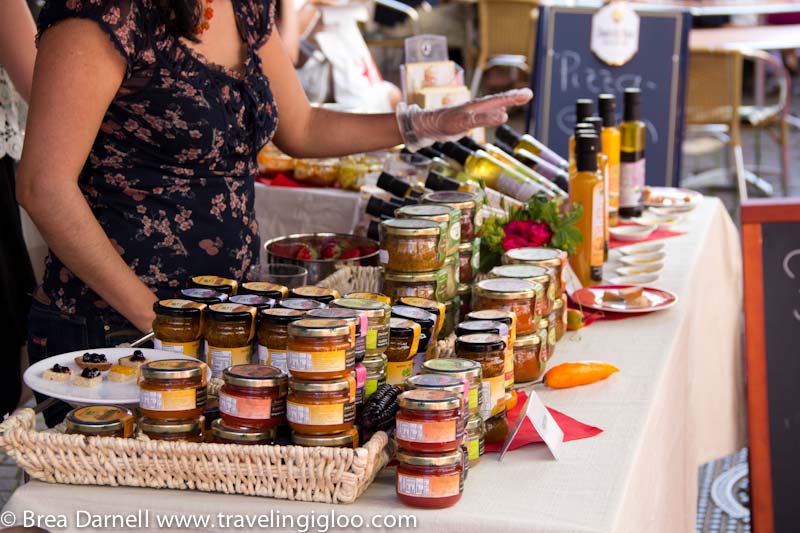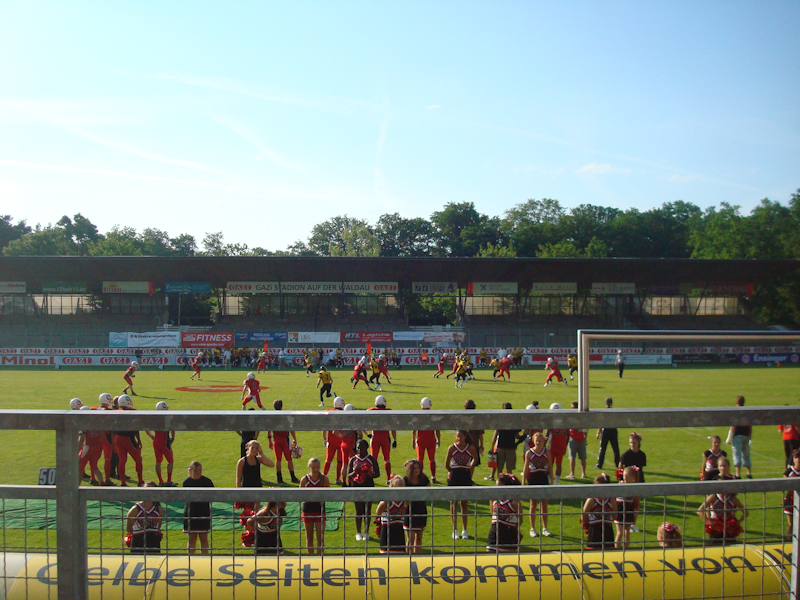 Afterward, we went to an American style Football game (yes!). I loved it. It was so funny hearing the announcer saying everything in German. Equally funny was that they played dance music at every break (I thought that was reserved for mostly hockey games). The game ended in a tie with no overtime played. It was really fun though, and it was the first sports game I'd been to since moving here. Man do I miss Rockies games and Avalanche hockey. I never made it to a Broncos game and am starting to regret not doing that. Oh well, I have time to do that in the future! I can't really complain, but sometimes you do start to miss American things living so far away.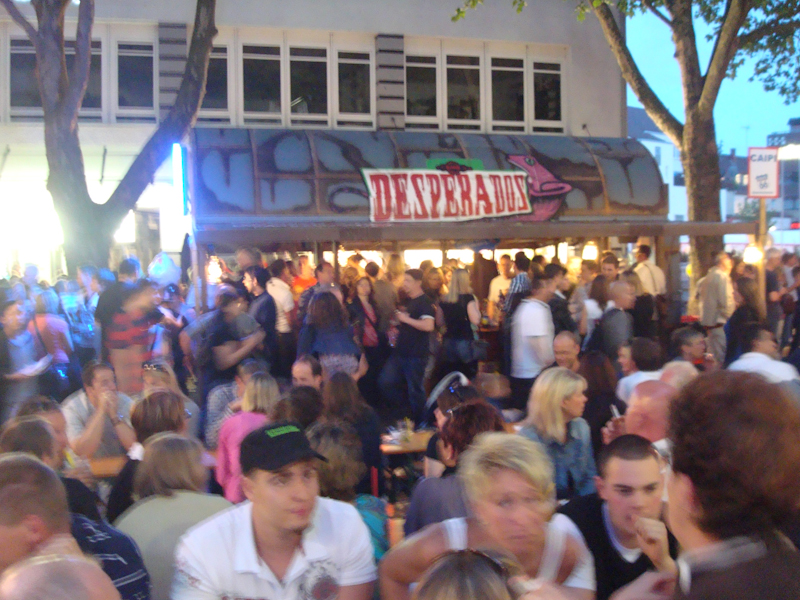 On to the next festival, the Sindelfingen International Fest. We had no idea this was even going on until our friend told us to meet her there after the game. This festival turned out to be waaayyy better than the Strawberry Festival. Had we known about it sooner, we would have been there the entire day. It was an International Food festval filled with many yummy dishes. There were so many streets filled with vendors and people. Live bands were playing at most corners, and it was packed. We got there around 9ish and stayed until around 1. I only tried some Portuguese shrimp and had dark chocolate covered fruit (they always have this at festivals, so yummy). It was probably more fun that we had arrived later. We were able to see the aftermath of everyone who had actually been at the festival all day and had thrown back a few too many. A few people stumbled into us when we were making our way through the crowds. But it was all in good fun.
I also learned of a new drink called the capirinha. According to the very reliable Wikipedia, it's origins are from Brazil. It is made by lining the bottom with sugar crystals, cachaca (kind of like rum) and lime. Then you stir up the sugar in the drink and there you have it. A friend told me yesterday you should only have 2 or 3, though, because the capirinha will sneak up on you!
A recipe can be found at http://cocktails.about.com/od/atozcocktailrecipes/r/cprnha_cktl.htm
It was a good but long day! I wonder how many festivals we will make it to by the end of the summer.