I was entirely too excited to visit the zoo in Stuttgart. Ever since we got here I have been scoping out which zoo's and aquariums are nearby. Wilhelma Zoo is just north of downtown Stuttgart and I had heard from multiple people that it is a pretty nice one. I like zoo's a lot if you can't already tell. The kid in me completely comes out. I get excited about the cats even though everyone knows that they are always hiding or being lazy sleeping somewhere in the back of the cage. I love the penguins and otters doing flips in the water. Even though this is deemed a family destination, I always enjoy dragging my husband to the zoo for a date day. It's okay, though, he likes it too.
The zoo did turn out to be really nice. The enclosures weren't as..enclosed as many of the ones in the states. If you have ever been just itching to reach out and put your hand into a cheetah cage this would be the place to do it (although I highly recommend doing the very opposite of that). It was a really clean zoo too, and the gardens were absolutely beautiful. The center looked as if it was a Japanese zen garden. Parking was easy, although we arrived before noon and by the time we left the line of cars were out to the intersection. So maybe arrive early. Like always, I took a few photos today. The gardens and the view of the city turned out to be one of my favorite parts of our little trip today. I also learned that many of the words for animals in German are almost the same as in English.
English to German translations:
camel = Kamel
elephant = elefant
giraffe = giraffe
cat = katze
The gardens at the zoo are really impressive.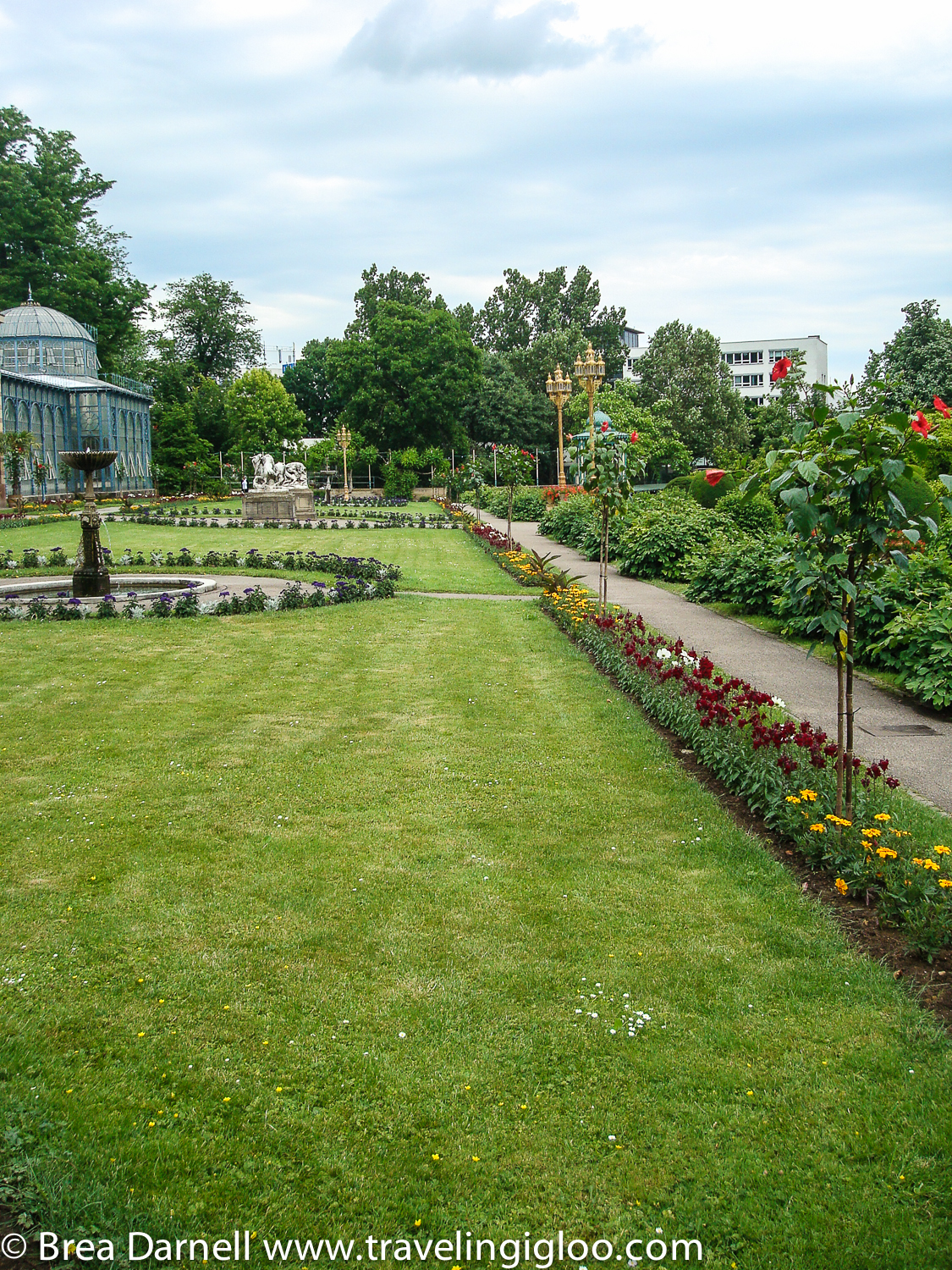 That's all for now. Thanks for stopping by!