Going to Wilhelma Zoo in Stuttgart – Germany
Hey there!
This post may contain affiliate links, meaning I may be compensated if you click on one of my links, at no cost to you. As an Amazon Associate, I earn from qualifying purchases. Read my disclosure policy for more information.
The Wilhelma Zoo and Botanical Gardens is the largest zoo in the Stuttgart area. It is just north of downtown and within city limits. The zoo itself is quite beautiful and well planned with large botanical gardens as well. Read on to learn a little more about the zoo and the best time to go.
How to get there
From downtown Stuttgart, it is north of the main train station (Hauptbahnhof). The U-Bahn (essentially the city rail line) can get you there in 8 minutes from the main train station via the U 14. Be sure to check once you arrive as this can change if there is construction or things are re-routed. If you are taking the S-Bahn, stop at Bad Canstatt (via the S1, S2, or S3) or Nordbahnhof and then it's about a 15 minute walk.
There is a parking lot but it is not large. We went before noon on a Saturday, and by the time we left there was a line of cars out to the intersection. I would suggest going on a weekday or arriving early. The U-Bahn is also a great option.
When to go
For the full experience, I would recommend visiting in warmer months when everything is in bloom and lush. The botanical gardens offer a lot of variety and are beautifully maintained. If summer months aren't a possibility, it is open year round (check here for specific times).
When we went, I was pleasantly surprised to find that this zoo also has a large botanical gardens area as well. In fact, the gardens and the view of the city turned out to be one of my favorite parts of our visit. The center looked as if it was a Japanese zen garden.
Animals in German
camel = Kamel
elephant = elefant
giraffe = giraffe
cat = katze
The gardens at the zoo are really impressive.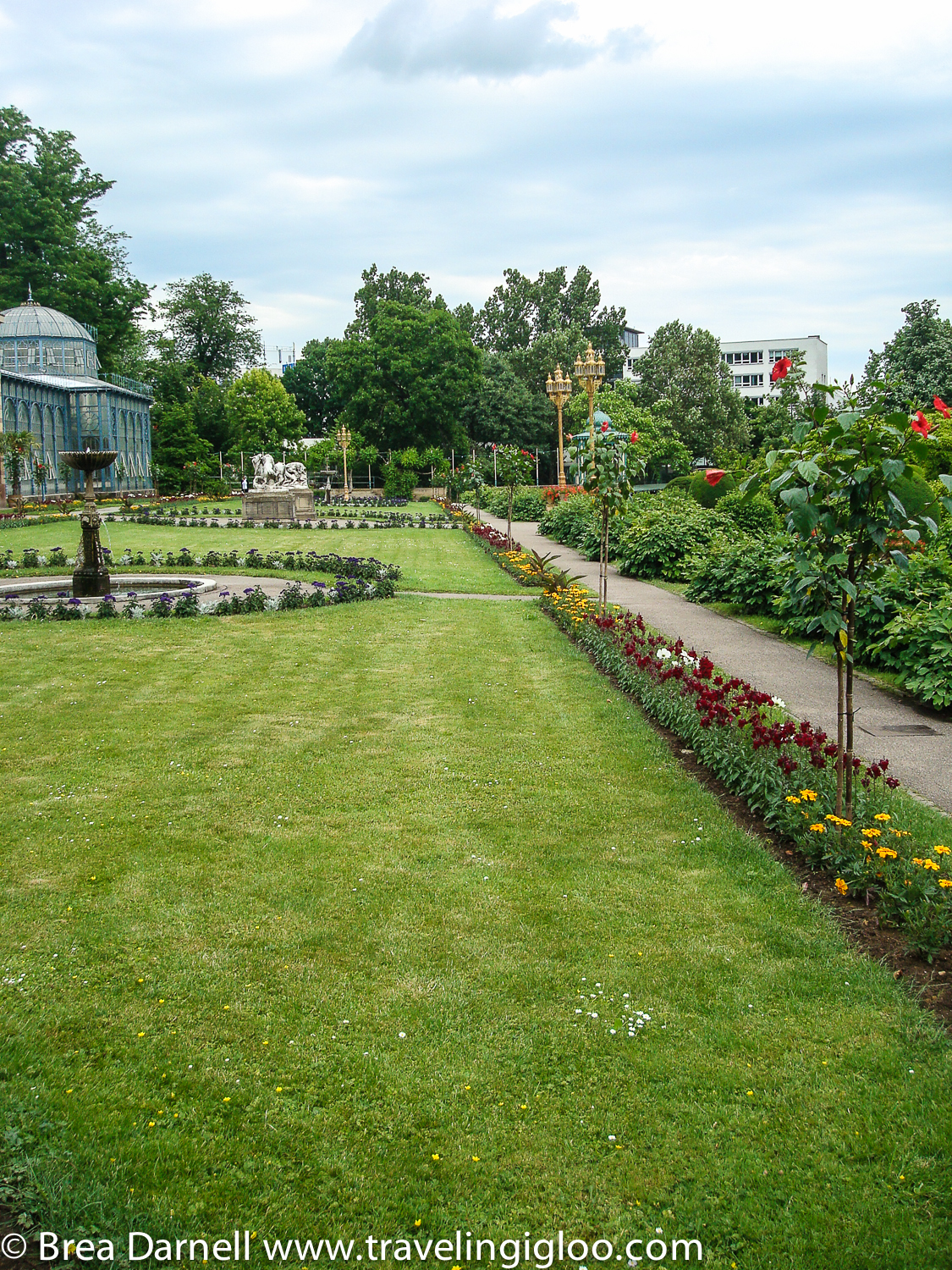 That's all for now. Thanks for stopping by!