25 Things to Know Before Moving to Alaska
Hey there!
This post may contain affiliate links, meaning I may be compensated if you click on one of my links, at no cost to you. As an Amazon Associate, I earn from qualifying purchases. Read my disclosure policy for more information.
Alaska, the last frontier, a mysterious land of wonder for many. People have long dreamed of escaping the hustle and bustle of their lives for adventure and a more relaxed pace of life. And usually, Alaska is one of the first places people think of.
Sometimes people can get caught up in the allure of Alaska and tend to forget some of the practical things to consider (I've been guilty of this myself!). There's also local knowledge that can be hard to find with a simple internet search.
I grew up in Alaska, left for 13 years, then decided to return. So I have the unique perspective of knowing this state like the back of my hand and also viewing it as a visitor after being gone for so long.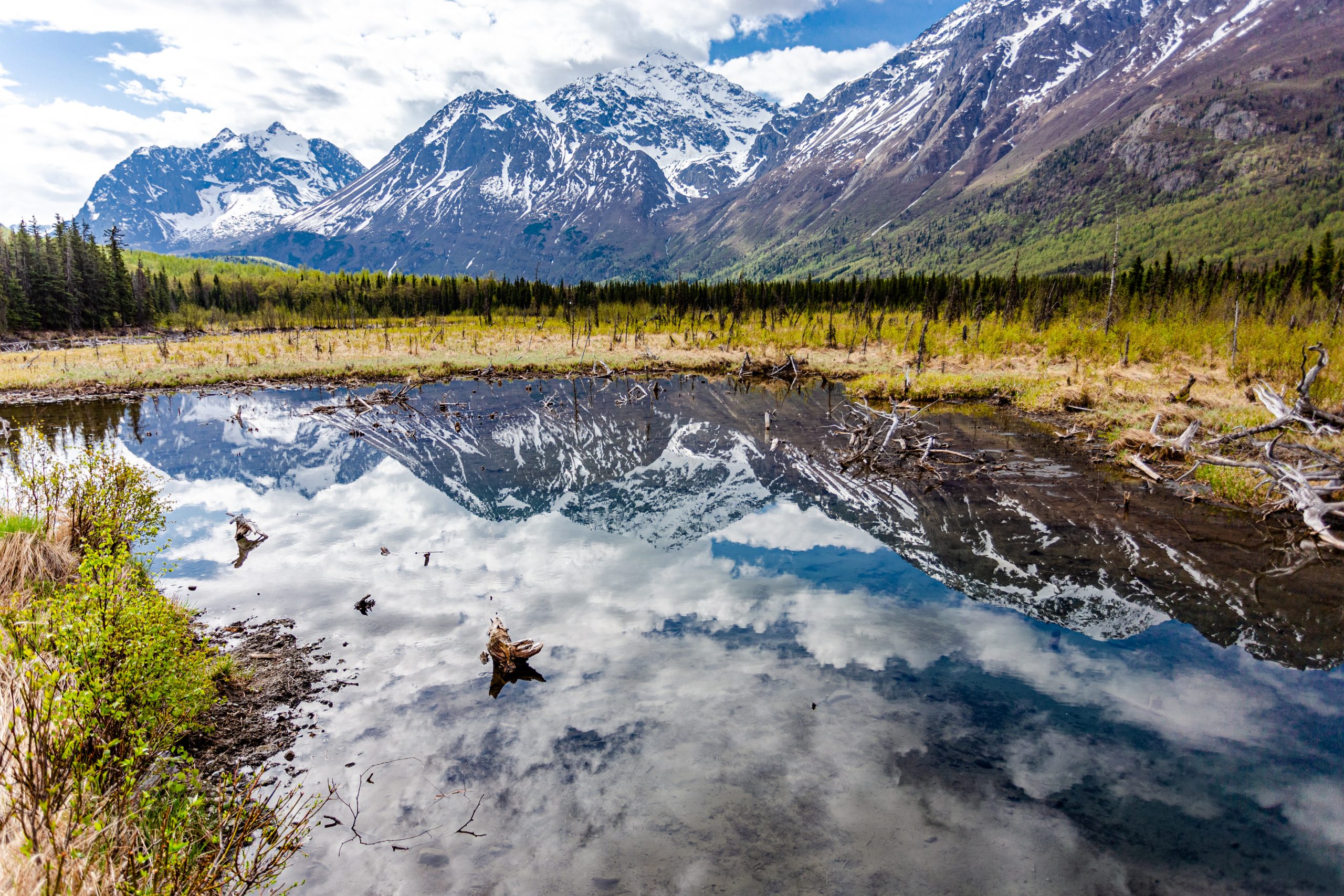 In this article, I will go over 25 things to know about before moving to Alaska. Some are practical, some are silly, but hopefully these will provide more insight for those looking to pack up and move thousands of miles north to the 49th state.
1. No Need to Worry About Being Trendy
In 2020, Travel & Leisure voted Anchorage the worst-dressed city in the US. Fashion trends up here seem to lag a few years compared to the lower 48. But in general, there isn't much of a fashion scene. People dress for function, and typically a cute winter coat won't cut it in -20 temps with high winds. Instead, people opt for brands like North Face, Carhartt, or Columbia. It's not uncommon to see people out in sweatshirts and jeans at a nice restaurant on a Friday night.
Xtratuf's deserve their own category as these are a staple in most Alaskan homes. In fact, they state their boots are 'Alaska Proven'. If you want to see what all the hype is about, you can check out their store here.
2. It's Expensive
Oh Alaska, where do I start? Food and groceries are more expensive than in California or NYC. Healthcare is one of the most expensive in the country. Gas is more, utilities are definitely more, and things you wouldn't expect like the internet are much more. Here are a few examples:
Our internet bill alone is $150 a month, and we don't even have the best plan.
A meal out will typically cost $15-22 per person (or more). Appetizers run about $13-22.
Our grocery bill is usually over $1000 a month for two adults and one small child.
The average home price is $345,231.
The average rental price in Anchorage is about $1,100 and over $1,200 for Fairbanks. I find that if you want a good rental in a safer neighborhood, you will be looking at closer to $1,700 per month.
A decent beer runs between $6-11.
While typically the salaries are higher up here, for a family of 4 living on one median income, it can get expensive really quick. A few things that offset the cost of living are no sales tax for most of the state and no income tax. Oh and of course fishing, hunting, and gardening!
3. Yes It's That Cold. No, Really.
I hear this all the time. People say they lived in X spot and it also gets cold there so Alaska can't be that bad. There are absolutely other areas of the country that get even more snow and also have extreme cold spells.
The difference between living up here and most places elsewhere is that it is persistent. It's not -10F for one day then warms up to 30F, or snows a foot then melts a few days later. Up here, it will be -10F then warm up to 0 for a while then maybe you'll hit a day in the teens if you're lucky. And that will feel like a warm summer's day.
Then a windstorm may come through with gale-force winds to knock those temperatures back down to the negatives. This can last for months and months. Top that with a few hours of daylight in the darkest of the winter months, and it can feel like winter will never end.
By March it's not uncommon to have gone months without seeing asphalt in your neighborhood or even the highway because it's still covered with some form of snow/ice. So just know, this cold and snow and ice can last for months on end without a break.
4. Hawaii is a Popular Winter Getaway
Speaking of breaks, did you know that thousands of Alaskans make their way to Hawaii each year? There are even nonstop flights from Anchorage to Honolulu & Maui daily. Ask most Alaskans that have been here for a few years, and there's a good chance they've been to one of the islands. In the cold winter months, it's one of the fastest ways to escape a landscape of white in favor of a warm ocean breeze.
5. Beer Culture
Most people don't realize that Alaska makes some damn good craft beer. There are even beer tours you can take around Anchorage. According to Brewer's Association, there are over 50 breweries in the state, and at least 15 breweries in the Anchorage area alone. Alaskans like good beer.
6. Crime is High
Unfortunately, Alaska typically ranks number one in most crimes of any state. In 2020, Alaska had a violent crime rate of 885 per 100,000 people, making it the most violent state in the country per capita. Maybe it's the cold, maybe it's the dark, maybe it's the isolation. Most Alaskans are nice, non-violent people, so it's unfortunate that there is such an issue with crime.
7. Many Stores Don't Ship to Alaska (and Don't Exist Here)
When it comes to shipping stuff here, Alaska may as well be a foreign country. While most Amazon products and clothing stores ship to Alaska, places like Wayfair, IKEA, or any place with larger items will typically not ship here. There are big box stores such as Lowe's and Home Depot, but Alaskans are limited to what they can get in-stores as most of their online stuff doesn't ship.
And if they do ship, it will likely cost you a fortune. Luckily there are places like Shop and Deliver by LuLu which makes it possible to get items from Pottery Barn or Rogue Fitness, for example.
See Also: Things to Buy Before Moving to Alaska
Some places that are not in Alaska include TJ Maxx, Ross, Marshall's, Nordstrom, Express, Trader Joe's, Pottery Barn, World Market, IKEA, Urban Outfitters, Crate and Barrel, and The Container Store. That's just a few, there are a lot more that aren't up here.
8. Alaskans Buy Local
There are tons of awesome local businesses up here. There are so many great local companies making everything from homemade goods to furniture to art. There is also a fantastic food truck scene serving Alaskan specialties such as halibut and chips or salmon chowder. There's also a lot of other great food truck options including Cajun, Russian specialties, bbq, Thai, Vietnamese, and many more!
9. Alaska is Very Far Away
Seems obvious, but it's hard to grasp just how far away Alaska is from the rest of the world. Alaska is so far removed from the 'lower 48' that it often feels like you're living in a different country. In fact, many people still think Alaska is it's own country! Driving from Seattle, WA to Anchorage, AK will take you 42 hours of only driving time. Factor in sleep and stops, and you're looking at 4-5 days to get there.
To get to the contiguous US from Anchorage, you need to take a 3 1/2 hr flight just to get to Seattle. And then you'll likely end up taking more flights to get to your final destination.
Most Alaskans refer to leaving Alaska as going Outside, meaning anywhere that's not Alaska. It can feel very isolating up here, especially in the winter months.
10. Alaskans Get Creative
Alaska is far away. Since it takes so long or just isn't possible to get a lot of things up here, people have to be creative. Duct tape is a popular household staple and can be used to fix just about anything. Alaskans make their own campers out of wood instead of buying them. I'm always impressed by the amount of creative fixes I see for things here.
11. Alcohol is Strictly Regulated
I've lived in 3 states and 3 countries, and have never been anywhere where alcohol is so regulated. Well, except Iceland, they also have strict drinking laws (maybe it's a cold weather, dark all the time thing). Beer and liquor are only sold in designated stores and you have to be 21 to enter (usually they'll let you in with your kids).
There are cameras set up outside many liquor stores and if you have underage kids in the car, they might not sell to you. If you recently turned 21, you need to fill out a form with all of your information that is then sent off and verified by the state. Bring your ID everywhere you go!
12. Most Places are not Walkable
If you live in Alaska, it's nearly impossible to not have a car. Some can get away with this in Anchorage, but even then, it can get tricky to get around without a vehicle in the winter.
13. Drivers are Chaotic
It's not the snow or ice that worries me, it's the drivers. People will barrel down the highway at 70mph during a snowstorm. I've seen more cars flipped over here than anywhere in the world. For the largest state in the US with one of the smallest populations, that's impressive (not in a good way). I've been on the highway and had people bypass me on the shoulder at 95mph. On the shoulder!
Trucks act like there's no one else on the road, and in the winter months that alone can be terrifying. People drive in the left lane, not realizing they're supposed to move over to let others pass.
I've also seen more cars engulfed in flames or burned up here than anywhere else in the world, and I've lived in 3 countries. When I'm commuting it seems there's at least one a week. While I'm still a little perplexed by this, I think it has to do with the fact that there are really no regulations on vehicle upkeep. In some areas of Alaska, you don't have to pay registration if your vehicle is over 8 years old. Cars can be duct-taped, rusted out, and deteriorating and that is A-okay.
Since I commute over an hour each day, I've had a lot of time to think about why drivers act like they're in a scene from Fast and the Furious. My conclusion is that most people grew up driving without many others on the road, and never had to learn to share the highway or merge appropriately. I also think it has to do with our incredibly poor driving regulations. Pretty much anyone can drive up here, and there's really no barrier to getting a license. If you can pass a simple multiple-choice test and drive around the block, you're good to go.
14. It's Either Really Light or Really Dark
Alright, alright. The headline is a little misleading. It's not like Alaska goes from 5 hours of daylight and then someone flips a light switch and it's light 24 hours a day. Instead, it is either always getting lighter or always getting darker. But after living up here it feels the window where it's getting light and dark at a 'normal' time only lasts a few weeks.
Every Alaskan knows what summer and winter solstice is. We count the days. Daylight hits its peak on June 21st (summer solstice), then slowly there is less and less daylight until the darkest day on December 21st (winter solstice). Then the cycle begins again.
To me, it feels dark between November – March. Then it feels like never-ending light from around the end of May until September. Blackout curtains become your best friend in the summer months.
15. Alaskans Like Alaska How It Is
There is a strong culture of preserving the ways of life in Alaska. I'm all for that, but there are also many that don't want anything to change, even if it's for the better. This can be good and bad. There are many areas where Alaska can improve but it can be difficult to get anything in motion.
16. Weather is a Popular Topic
Everything up here is dependent upon the weather. I get that this is the case for most places, but in my experience it's much more pronounced up here. The weather determines when it's safe to take your fish house out on the lake, when it's okay to transport your empty toy hauler without it being knocked over by high winds (yep, this did happen), or when it's still safe to walk around Portage Glacier.
The weather can determine how the fish are acting and what the hunting season looks like. There are times of the year where the weather makes it impossible to do anything. Just know you too will become someone who talks about the weather a lot if you move here.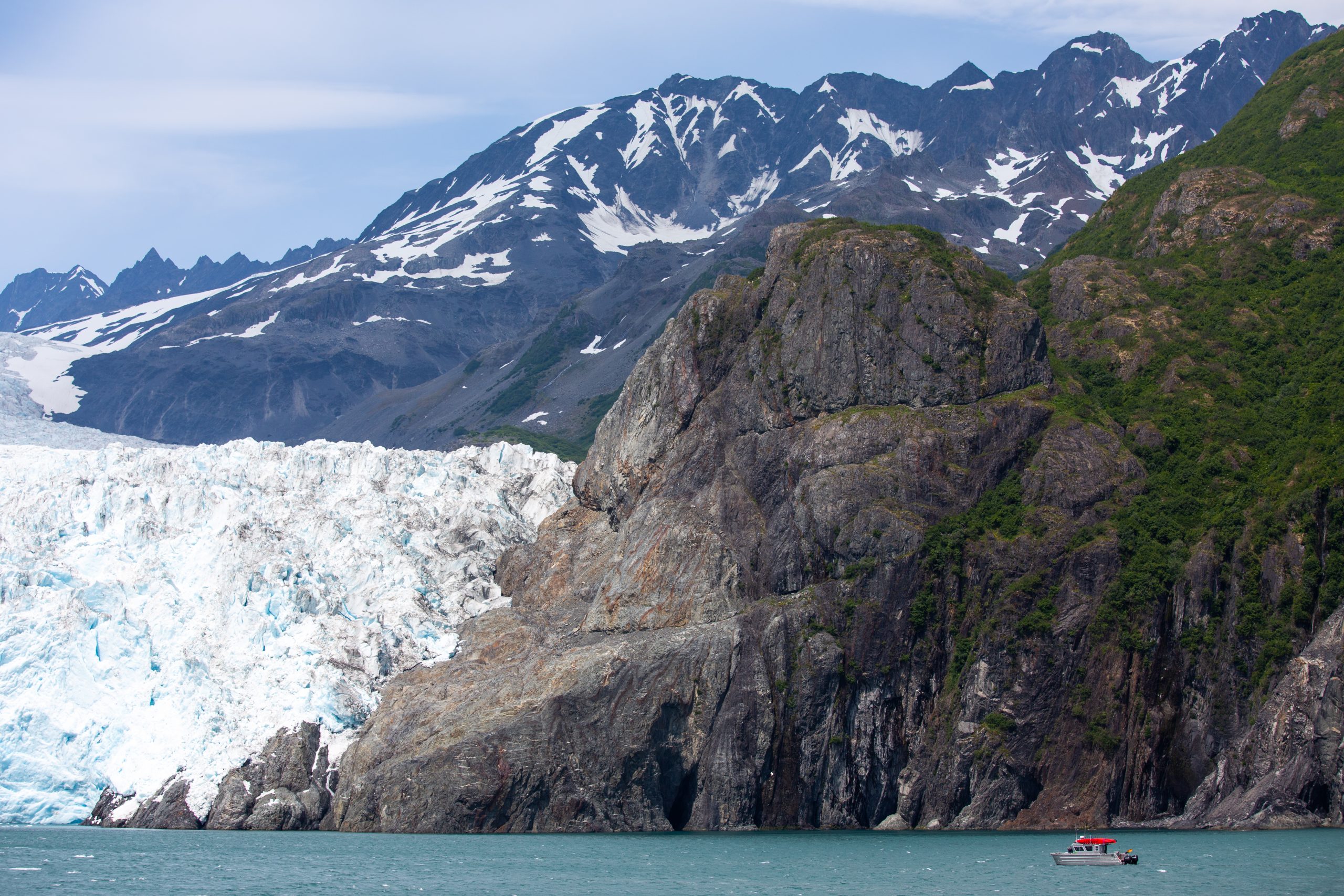 17. Free Money!
It's true. If you are a resident of Alaska yourself (and your entire family, infants included) can apply for the annual permanent fund dividend after living here for a full calendar year (January 1 – December 31). The amount varies each year but is usually between $900 – $2000 per person. To continue receiving the permanent fund, or PFD, you will need to re-apply each year between January 1 – March 31.
18. Coffee Coffee Coffee
Canada has donuts. Philadelphia has philly's. And Alaska has coffee stands. Up here you can get local coffee around every corner from one of the hundreds (maybe even thousands) of drive-thru coffee huts. Alaskans love their coffee, and most usually have a favorite in their area. Add a reindeer sausage breakfast sandwich and you're good to go. If coffee's really not your thing, there are plenty of other options to choose from.
19. Embrace Winter Sports
In my experience, if you don't like getting outside when it's cold (and likely dark), you likely won't make it up here long. There are tons of things to do in the winter months if you look around. Usually, this means bundling up and getting outside to ski, snowshoe, ice fish, or go ice skating on one of the lakes. Fat tire biking has also become really popular over the past ten years. And for many hours of the day, you will be enjoying these activities in the dark.
If you really don't like the outdoors, then I'd recommend joining a gym or getting a pass with an indoor track to keep your sanity.
There are also some really fun winter festivals and events. Fur Rondy, or Fur Rendezvous, is the biggest and most popular event in the winter. The festival runs for 10 days leading up to the Iditarod and there's a host of events including the popular Running of the Reindeer. There's also a carnival with rides and ice sculptures. Just be sure to dress up, riding a ferris wheel in sub-zero temps can get a bit chilly!
Other popular winter events include the Annual Slush Cup at Alyeska, the Iditarod, and Iron Dog snowmachine race. Oh and don't forget Arctic Man, Alaska's wild end of winter snowmachine event.
20. Not a Lot of Infrastructure
Alaska is a land of few roads. There also isn't a lot in terms of planned outdoor spaces or recreation areas. In all of Alaska, there are only 7 ski resorts. Because of this, backcountry skiing and snowboarding is extremely common. The same goes for hiking trails. The state does a good job of maintaining many trails, but for the vast expanse that is Alaska, you'd think there would be more. Many people make their own trails for hiking and four-wheeling (or snowmachining).
In Anchorage, there is a small trail network to get around town.
Alaska is meant to be enjoyed for it's vast wilderness and beauty, and many make their own paths and adventures up here.
21. It Is Expensive to Move Here
Moving to Alaska is quite expensive and an endeavor. If there isn't a company to move you up here, you either need to sell everything or decide how to get your stuff up here. Your options include shipping your stuff on a barge from Seattle or hauling it up through Canada. If you pay someone to move your stuff, you'll find the costs are much higher to get it all the way to Alaska. If you rent a U-Haul expect to spend at least $4-6000 for a 4 day trip and a 20+ foot U-Haul. Add in time for flat tires and breakdowns (which happened to us).
In addition, many people come up for a few years only to find it's not for them for one reason or another. Once you're up here, it is equally if not more expensive to leave.
22. Costco Will be Your Best Friend
As noted above, there aren't a whole lot of options up here and it's quite expensive, so many people own a Costco membership. Compared to elsewhere, there really aren't any discount grocery stores. It's expensive to ship things to Alaska, and groceries are no exception.
Having a membership saves a lot of money and usually you can snag more deals on outdoor clothing (see #1) and other necessary items. Alcohol is also usually much cheaper here too.
23. You'll Never Tire of Alaska's Beauty
It's true. Alaska can lure you in with its beauty. Many have been swept away with thoughts of moving to the last frontier after visiting this landscape. I don't blame them. As a photographer, there's always something beautiful to see and photograph. With the extreme seasons, the landscape also changes dramatically throughout the year.
24. A Place for Foodies
Sure you can get the best reindeer sausage and clam chowder in the world. You can also get some of the best Indian food around, yummy sweet potato tots with spicy aioli, authentic bbq, or a fantastic steak. If you come to the Anchorage area, there are tons of great food options, and there are also many around the state. Since Alaska is so culturally diverse (people from all over the world call Alaska home), there are many great options.
25. Don't Move Here Until….
The last, and possibly most important, thing to know about moving to Alaska is that you really don't know what you've gotten yourself into until you've visited in the worst months. Come for a few weeks at the end of November. Visit in January. Many people visit in the height of summer then decide to move without ever seeing what the bulk of the year actually looks like. While making a quick move has worked out for many, there are equally many others who came up here only to leave a year or so later.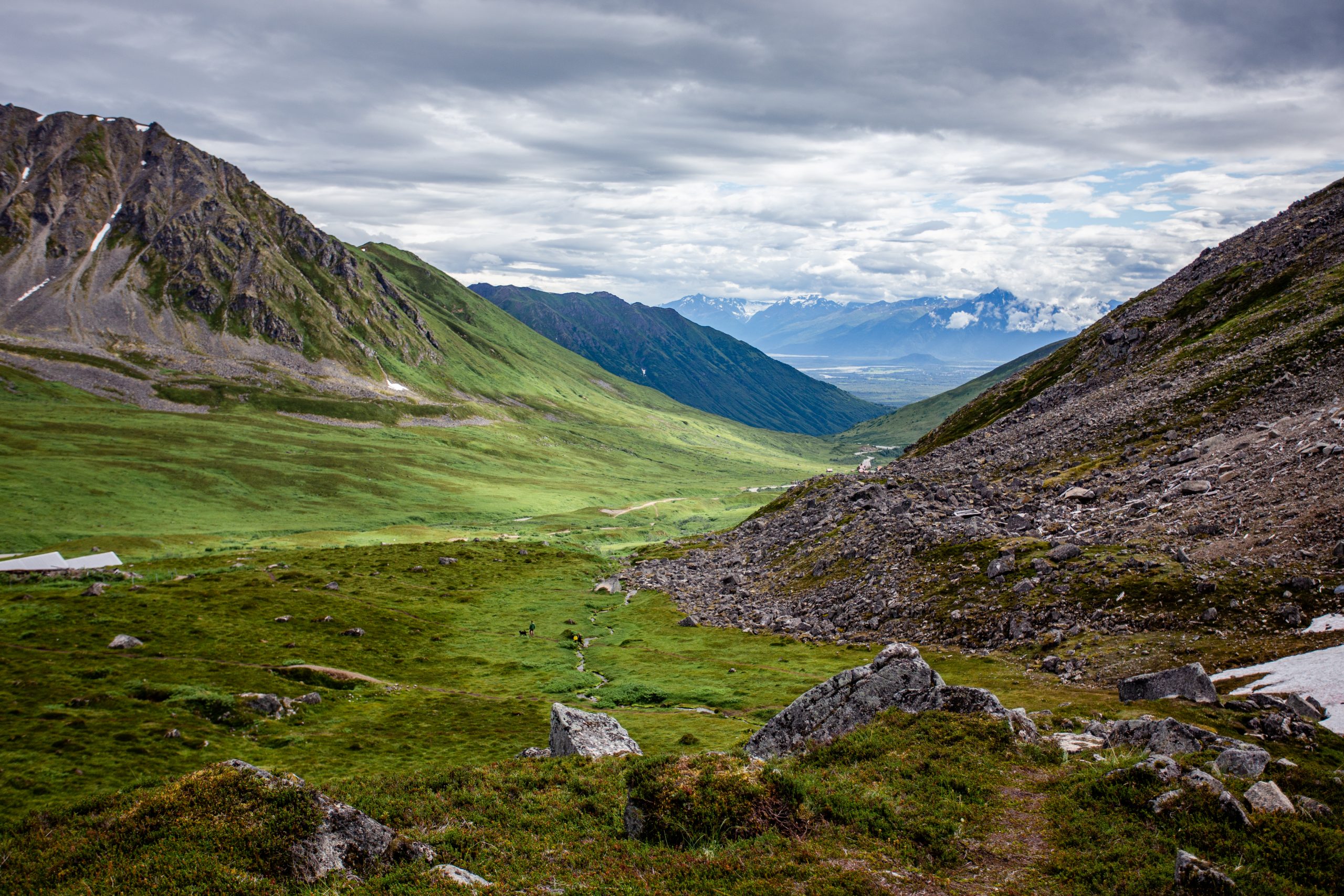 ---
I hope this has been helpful in your decision to move to Alaska. It's a unique place, and there are many transplants that have called Alaska home for years. I'd love to hear your thoughts on Alaska in the comments!
Read More Alaska Articles