49 Beautiful Photos of Southcentral Alaska to Inspire your Next Trip
Hey there!
This post may contain affiliate links, meaning I may be compensated if you click on one of my links, at no cost to you. As an Amazon Associate, I earn from qualifying purchases. Read my disclosure policy for more information.
Alaska is home to everything big and wild. There are big mountains and more caribou than people. There are beautiful vast landscapes and the ever-changing weather makes for simply stunning photos. I am so grateful to have grown up in such a beautiful place.
Here are 49 of my favorite photos I've taken over the years to inspire your bucket list trip to Alaska!
Denali National Park
Denali National Park is the most popular park in Alaska, and for good reason. The park is home to the highest peak in North America, Denali (formerly named Mt McKinley). Sitting at 20,000ft, this magnificent peak is part of the Alaska Range.
There are a few ways to see the park and all of the peaks. I always recommend a flightseeing tour over other options for the best chances to see the mountain. Seeing Denali from the air also provides a unique vantage and perspective of the mountain. If you enjoy hiking, you can take the bus in and stop off for hikes all over the park (you can't drive into the park, the bus is the only way to get in).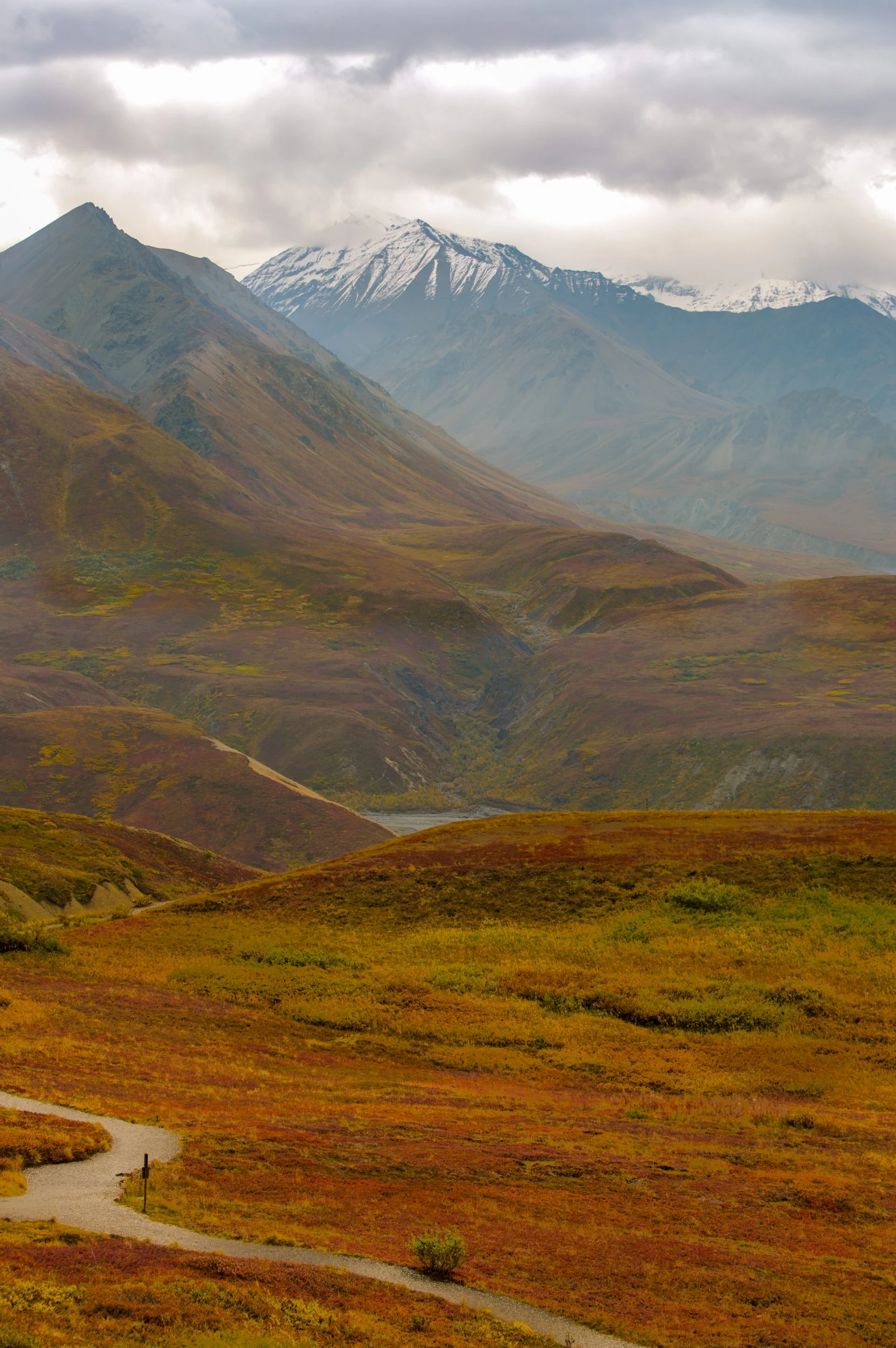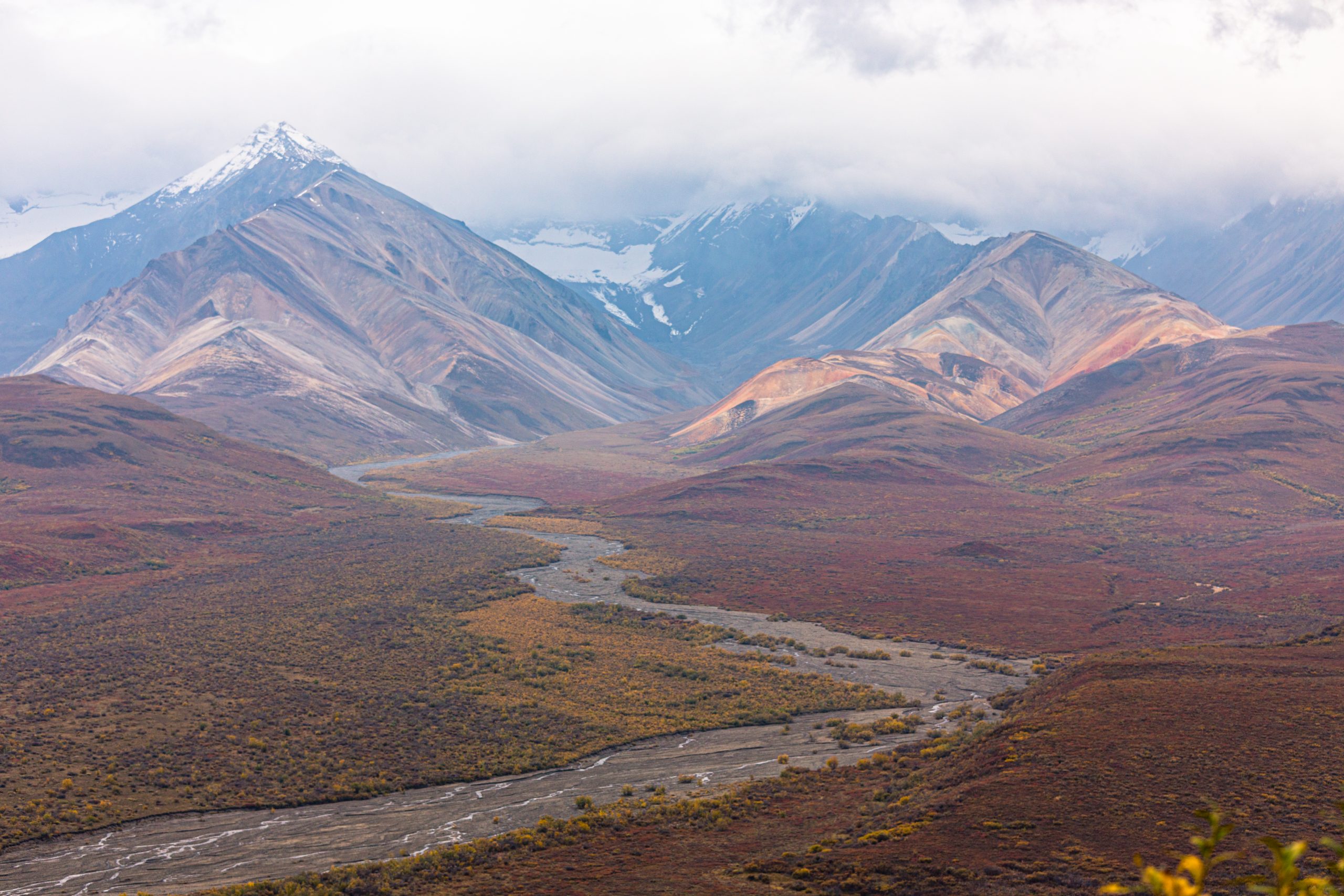 Matanuska Glacier
Matanuska Glacier, Alaska's largest road-accessible glacier, makes a great day trip from Anchorage. It's also open year-round.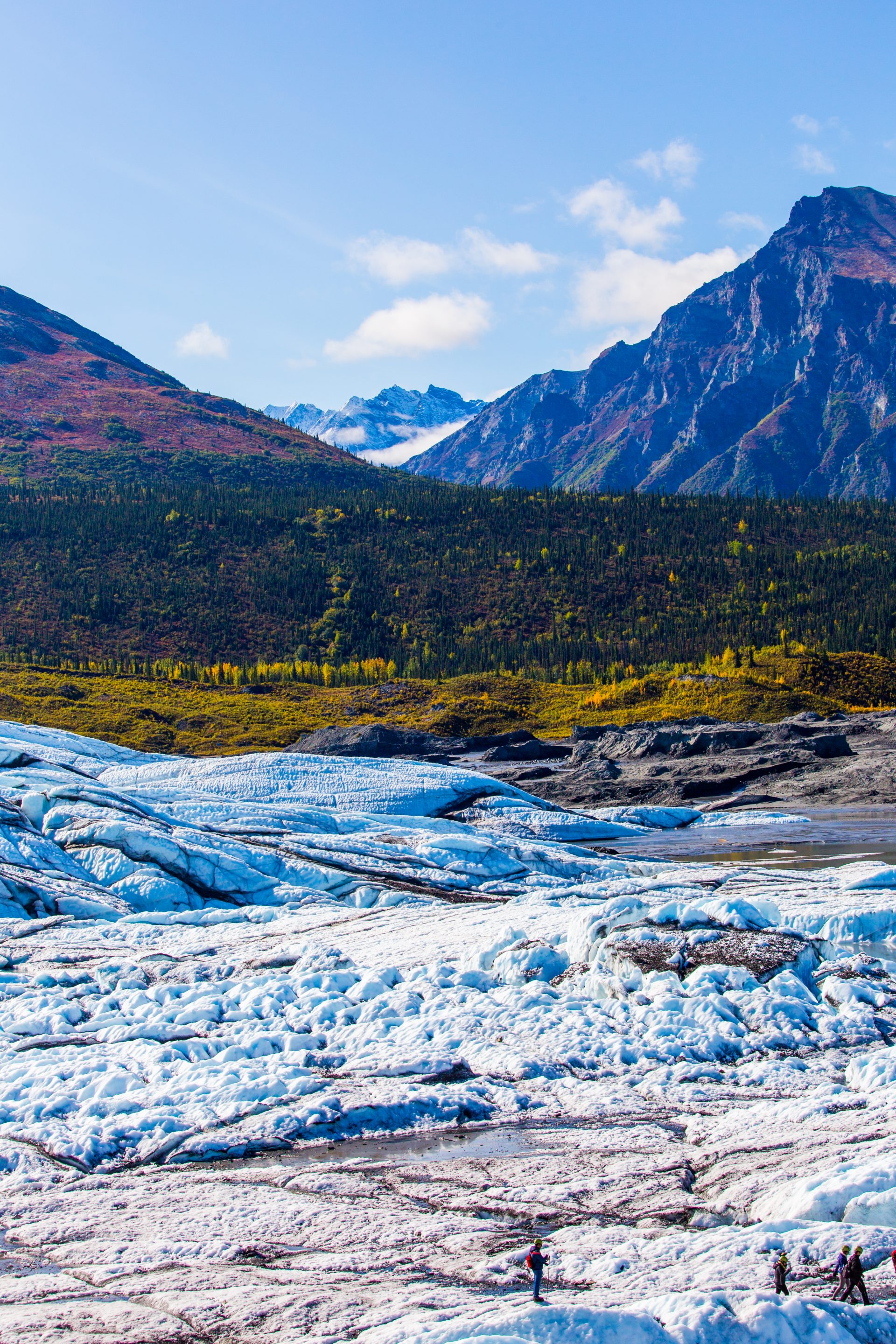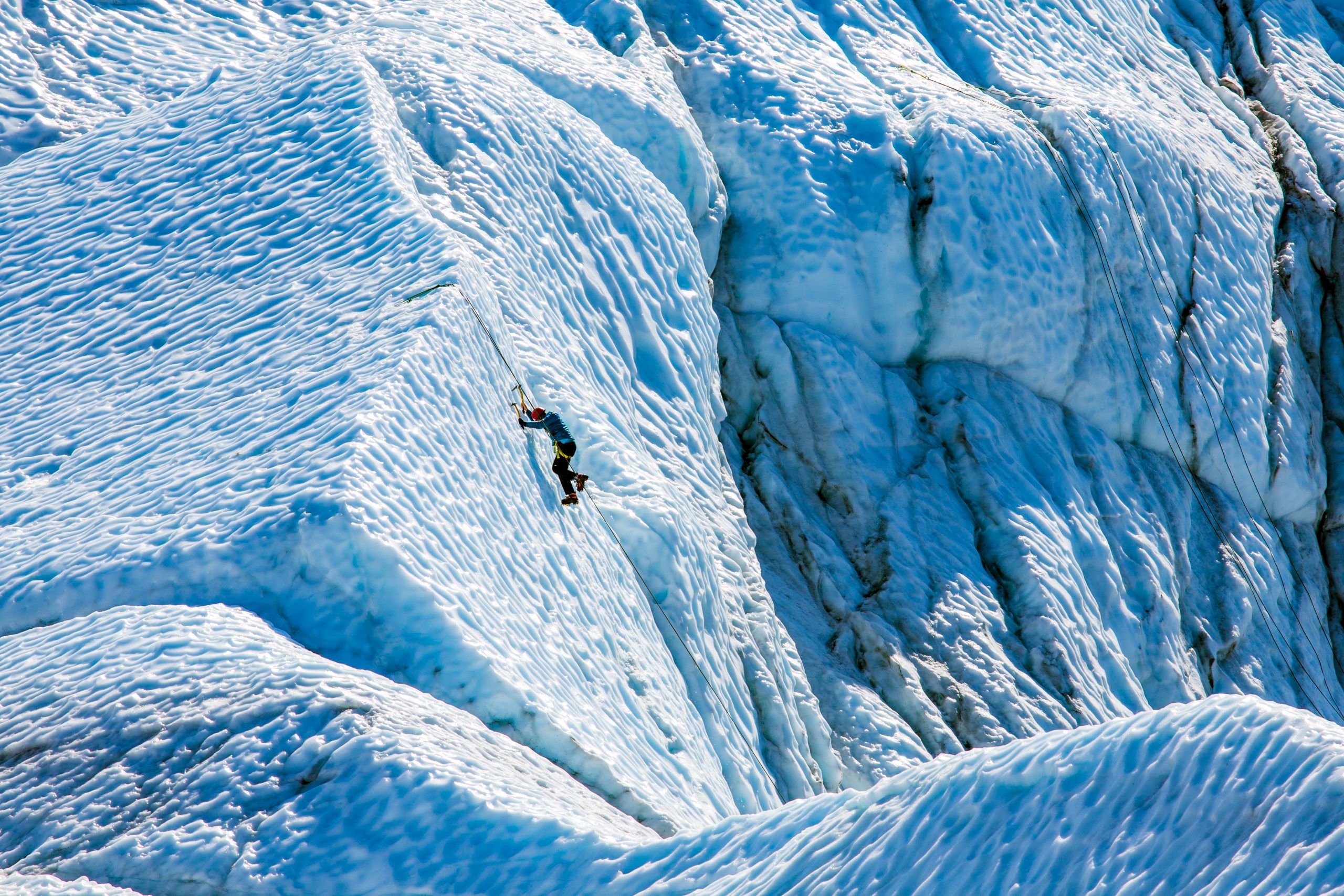 Read Next: Driving Anchorage to Seward: Best Stops, Things to Do, and More!
Turnagain Arm
Considered one of the most beautiful drives in the country, Turnagain Arm is a stretch of highway that runs south from Anchorage to Whittier. The road continues down to Seward and Homer, and the entire drive is incredibly scenic.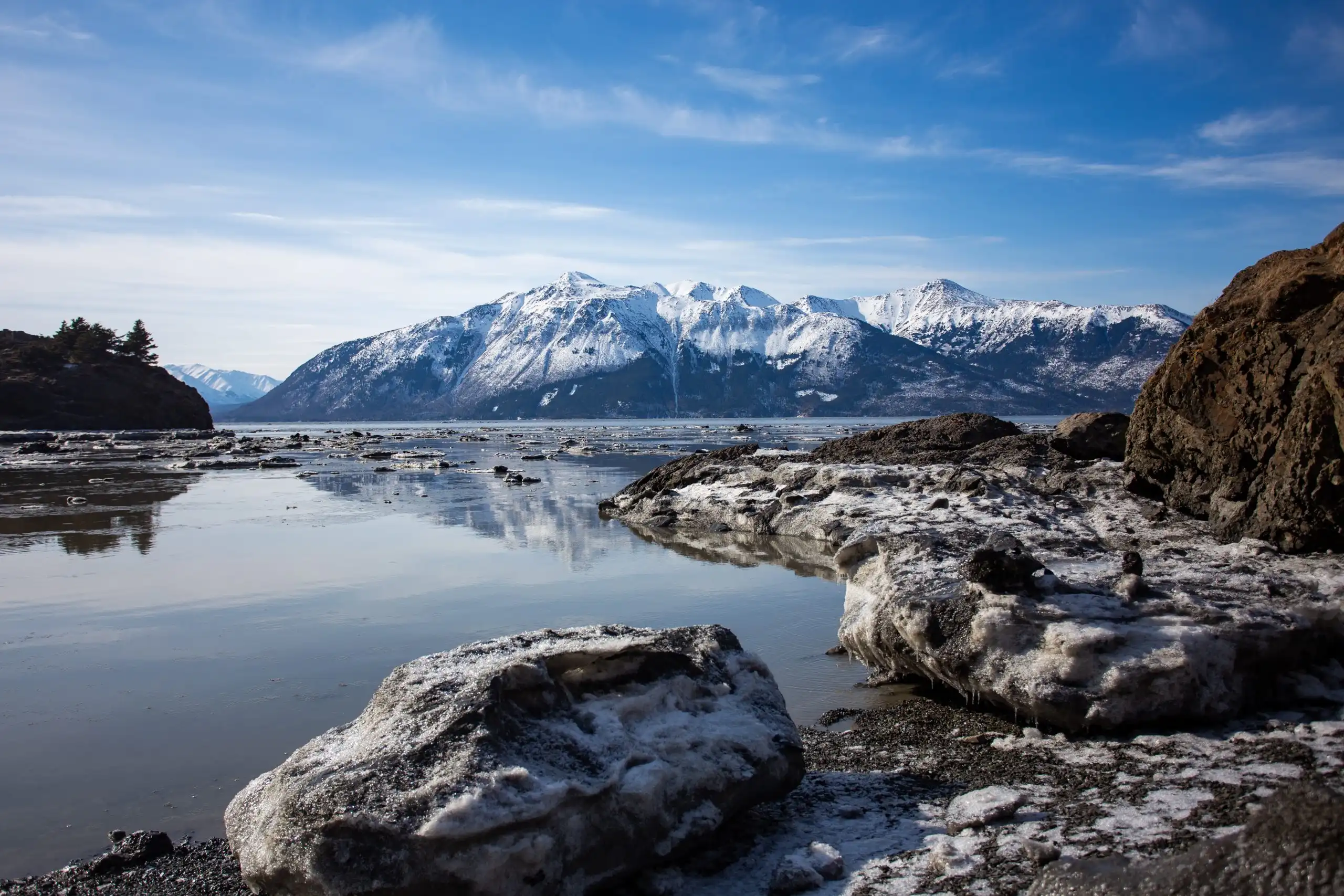 Alyeska – Girdwood
Girdwood is about 30 minutes south of Anchorage and has the largest ski resort in Alaska. There's plenty to do here, and I recommend making a side trip to visit if you are passing by. The Alyeska Hotel has a tram that will take you to the top of Mt Alyeska
The Girdwood Brewing Company is on the right before the T intersection. It has a large outdoor patio with fire pits and a ski lift as a seating area, and they have food trucks on rotation daily.
Read Next: How to Plan the Perfect Trip to Alaska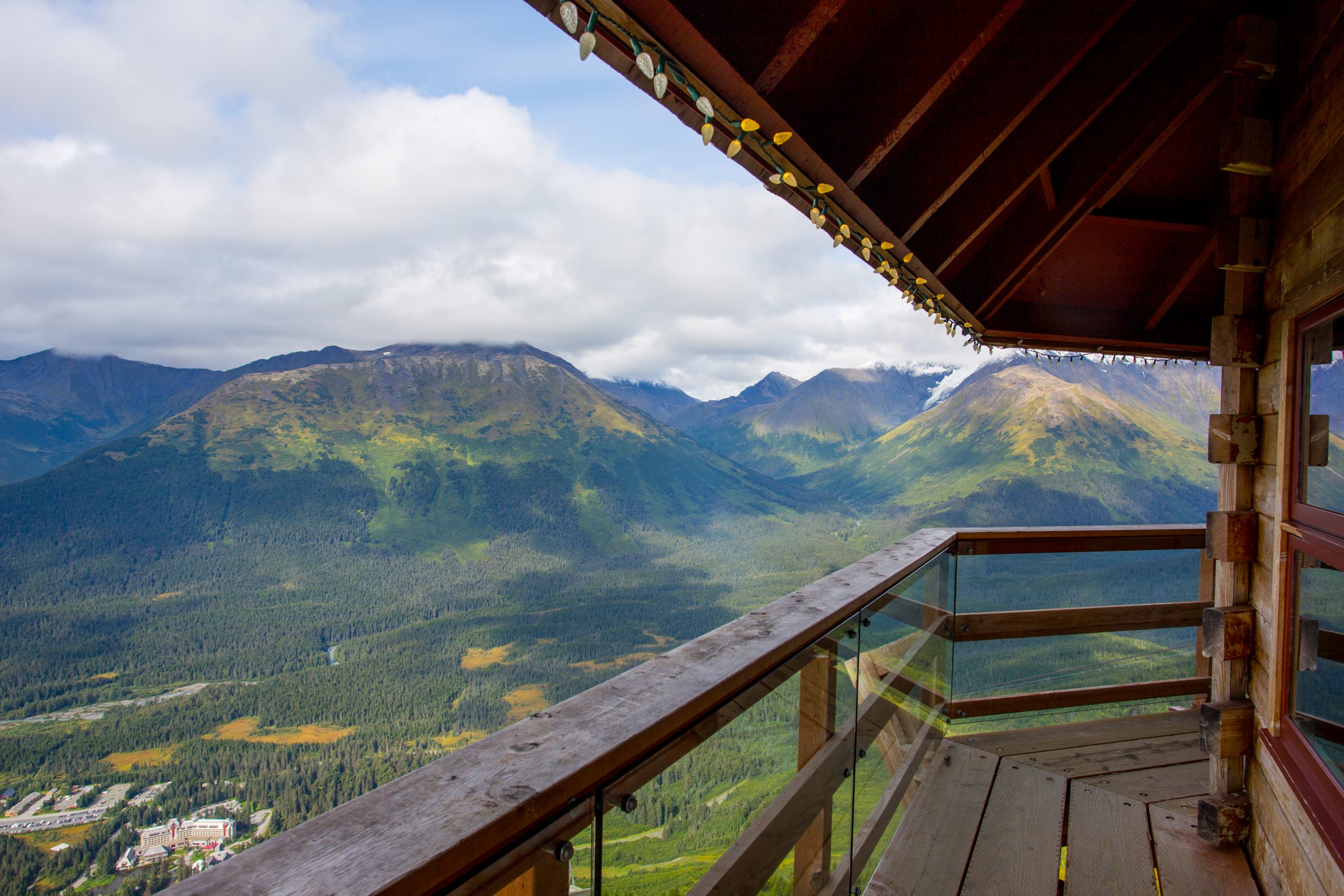 Seward
Located about 130 miles south of Anchorage, the town of Seward is set on the beautiful Resurrection Bay. Although it's called a bay, it's actually a fjord carved out by glaciers.
Here you can hike to Exit Glacier or take a boat cruise to one of the hundreds of glaciers in the area. In the summer months, you can watch many species of whales teaching their calves to hunt. Or simply enjoy the view at a campfire on the beach. Seward is a magical place and one we frequent often in the summer.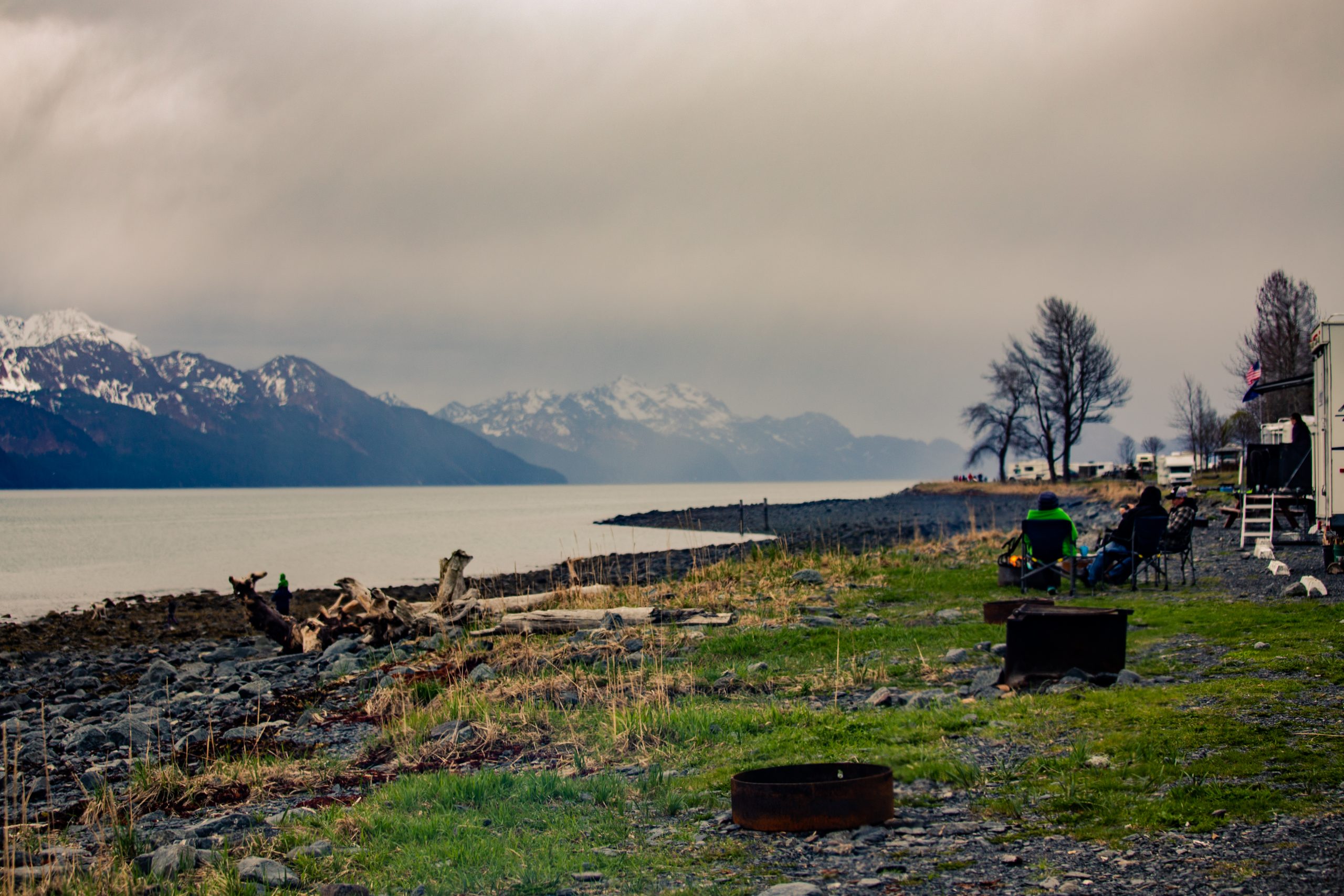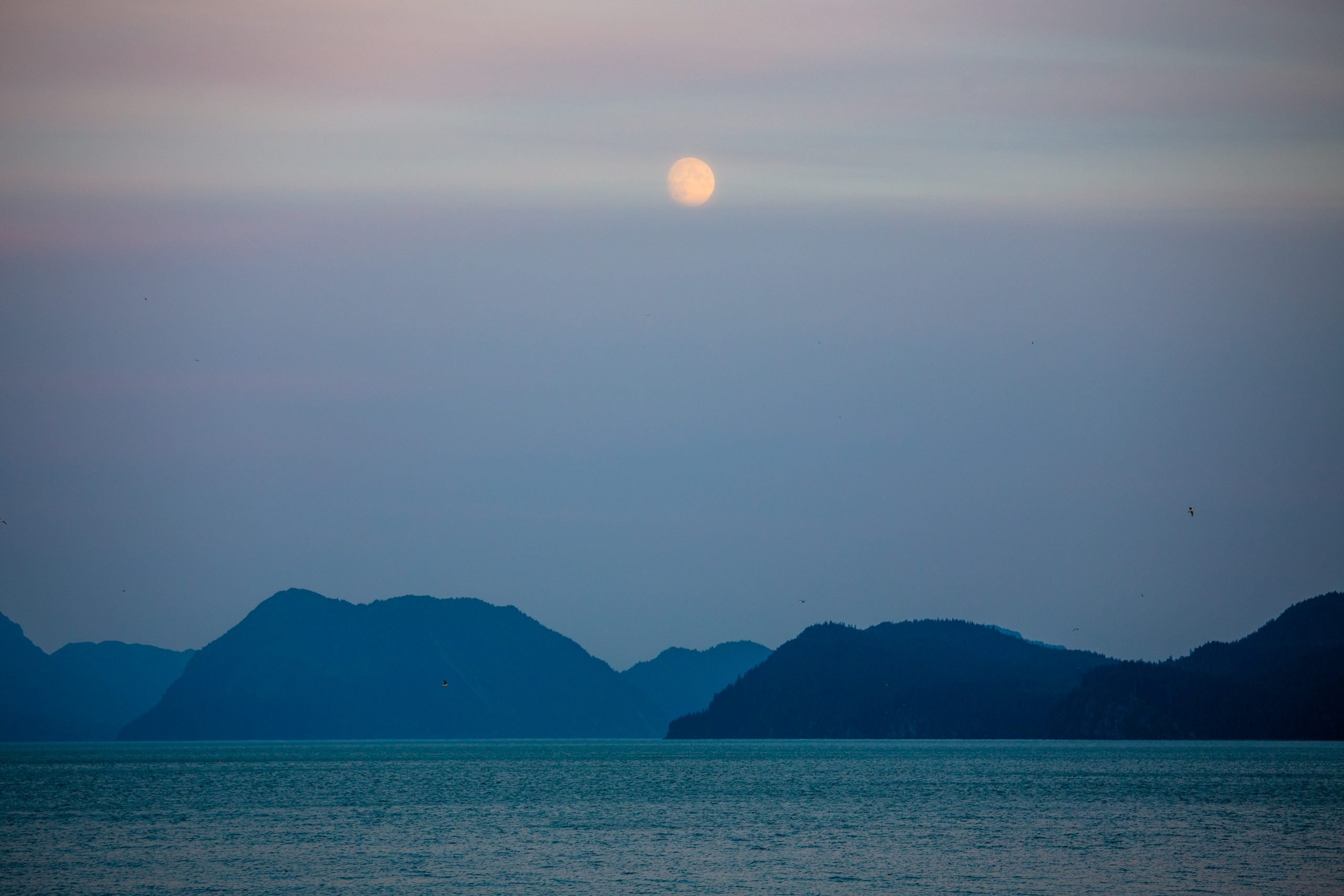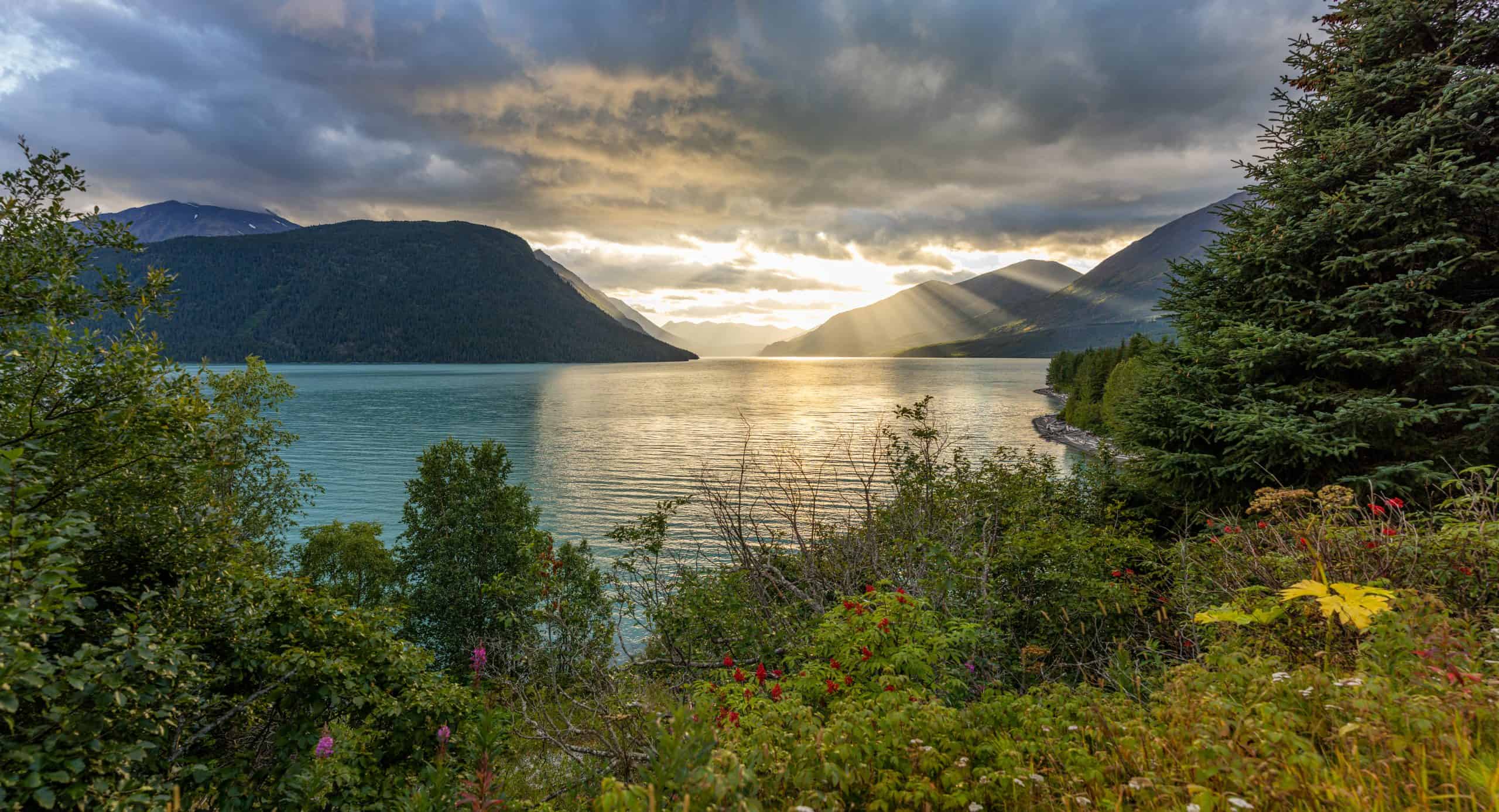 Hatcher Pass
Hatcher Pass is a local favorite that's started to gain traction with visitors as well. It's a large state park about 60 miles north of Anchorage and one of the only areas of the state where you can drive through a mountain pass.
Here you'll find an outdoor paradise full of sweeping views, hiking trails, biking trails, glacier lakes, glaciers, rivers, and even an old gold mine. There's something for everyone and a place I highly recommend visiting.
Read Next: 13 Gifts for Anyone Who Loves Alaska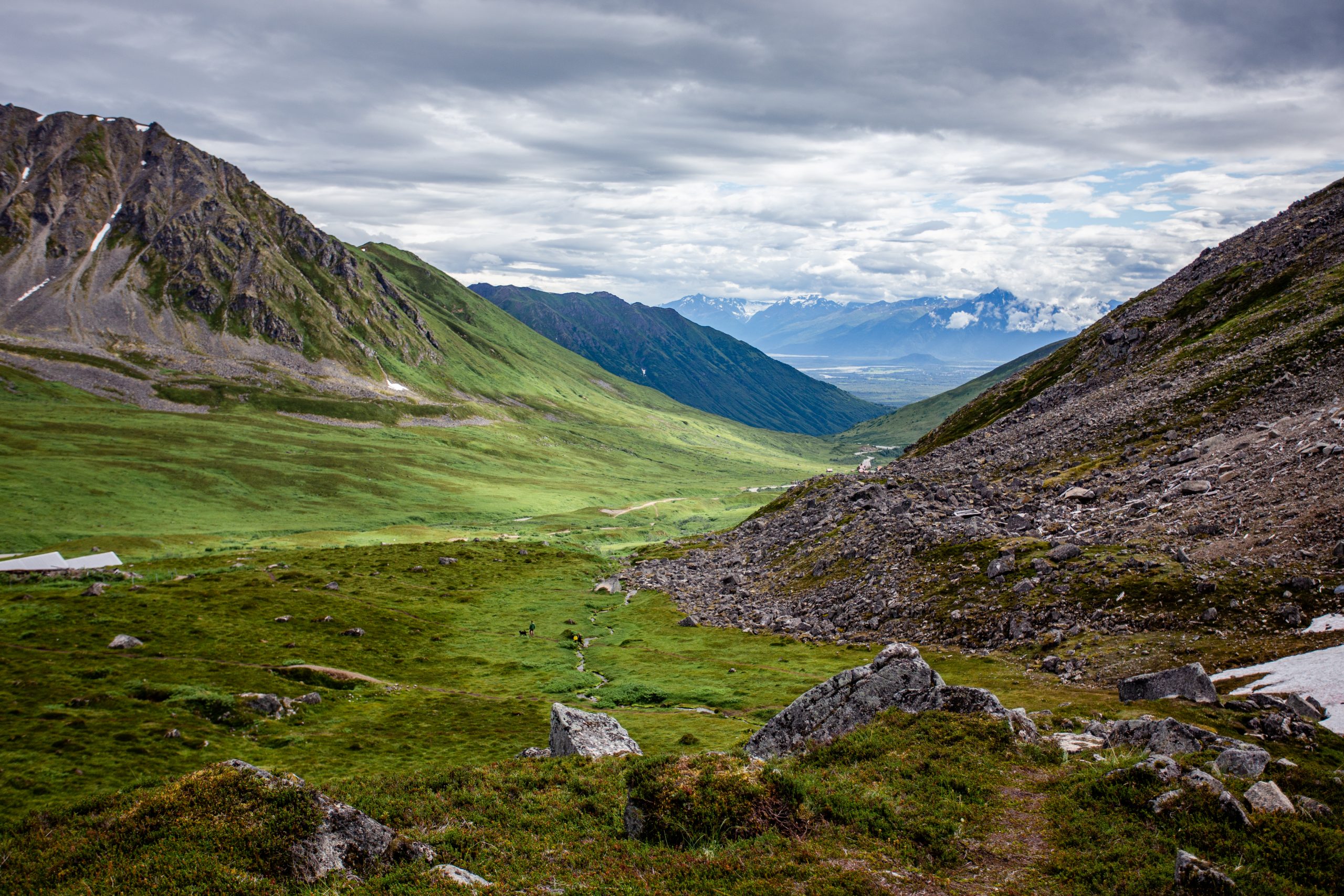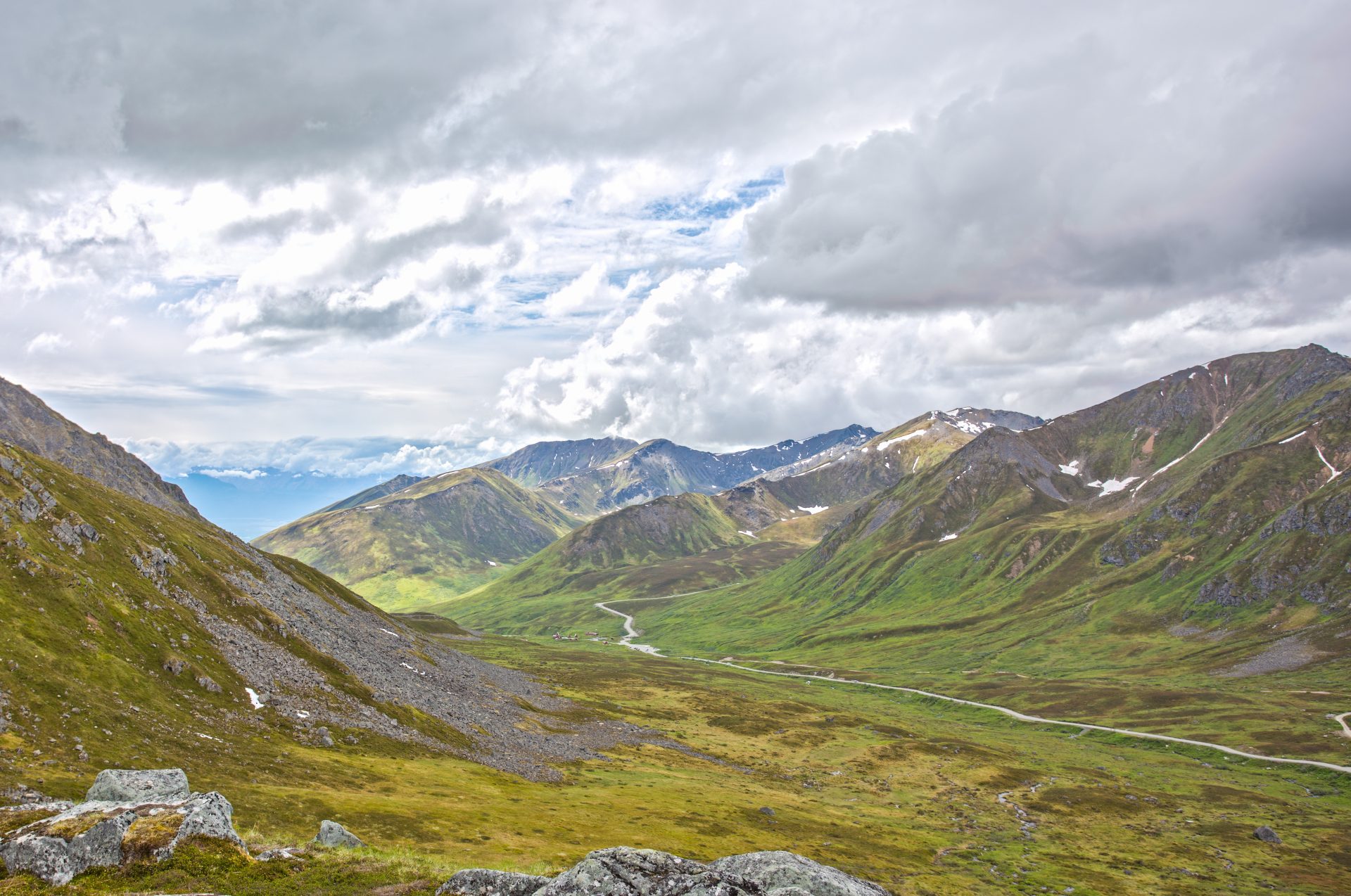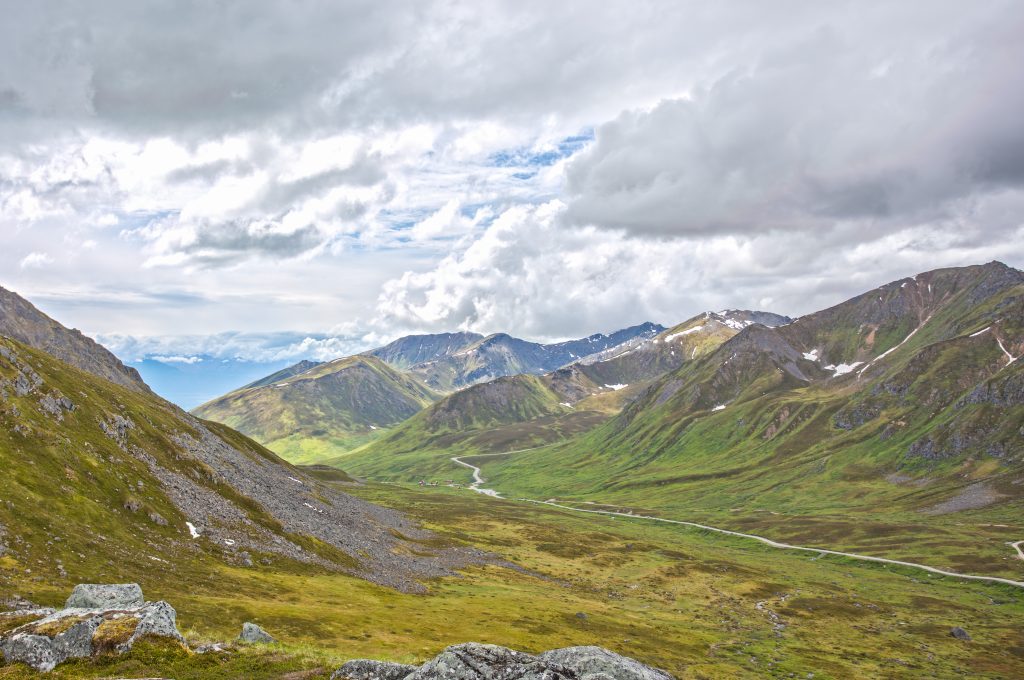 Eagle River Nature Center
The nature center is located 26 miles from Anchorage and is a beautiful area to visit. It's also full of wildlife and it's not uncommon to see bears and moose roaming around. The Nature Center is a log cabin building that has a lot of educational information and runs workshops, hikes, events for children, and more. There are a few yurts and cabin rentals available.
The Nature Center is a great place for hiking and getting stunning views. There are some boardwalks and viewing points and quite a bit of educational information along the way.
To see views like the one below, you only need to go on a short walk to get down to this viewing point.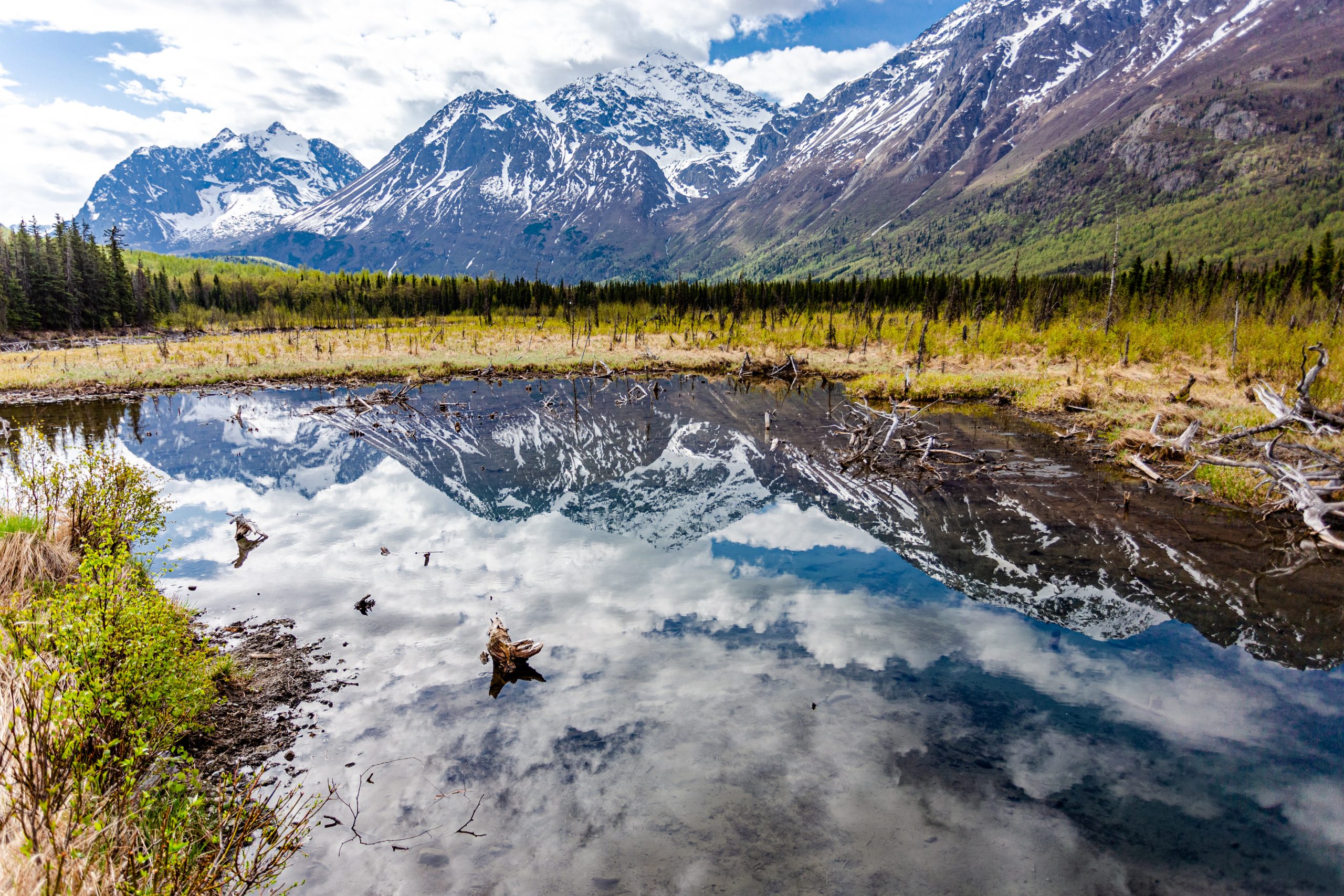 Read Next: Alaska Packing List – Essential Items for Your Summer Vacation
Eklutna Lake
A little further north (about 42 miles north of Anchorage) is yet another beautiful area called Eklutna Lake. The windy drive through forests and reaching stunning viewpoints is worth the drive alone. At the end, you are rewarded with a 7-mile long glacial lake as well as 12 miles of a gravel trail paralleling the lake.
Here you can hike Twin Peaks or walk along the mostly flat gravel trail. Kayaks and canoes are available for rental and 4-wheeling are possible along the trail a few days a week. There are camping spots and 5 cabins available for rent, with many far down the trail along the lake.
Whether you only have 30 minutes or can stay overnight, Eklutna Lake is absolutely worth a visit.
Homer Area
Homer is part of the Kenai Peninsula and is a popular fishing town. Their slogan is "A Quaint Drinking Village with a Fishing Problem". Some of the best halibut fishing charters in Alaska run from Homer or nearby in Ninilchik and Deep Creek.
Here you can enjoy a large sandy beach (although I wouldn't recommend swimming in the water) and the famous Homer Spit.
Also known as the Spit, this is a 4.5-mile stretch of narrow manmade land that runs into Kachemak Bay. There are tons of shops mostly catered to tourists, many restaurants, a fishing harbor, and many quirky things like a boat graveyard (and some people live in these boats!). At the end is a popular hotel called Land's End Resort where you can listen to crashing waves as the tide goes in and out.
Homer is an artsy town full of fantastic restaurants, artwork, a brewery and a meadery, and stunning views. Across the bay are some villages on the various islands as well as the popular town of Seldovia (pictured below).
Read Next: The Coolest VRBO Home Stays in Alaska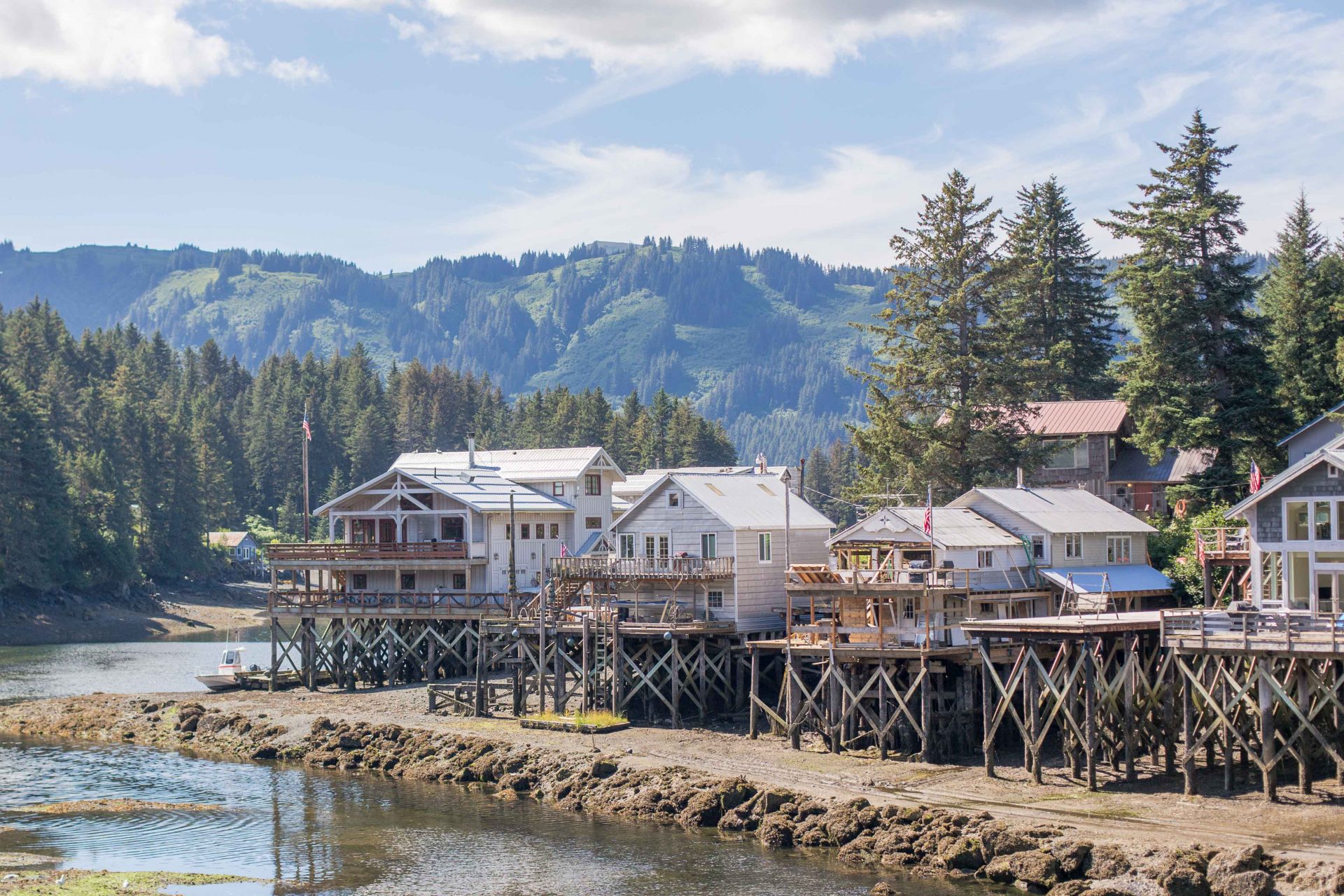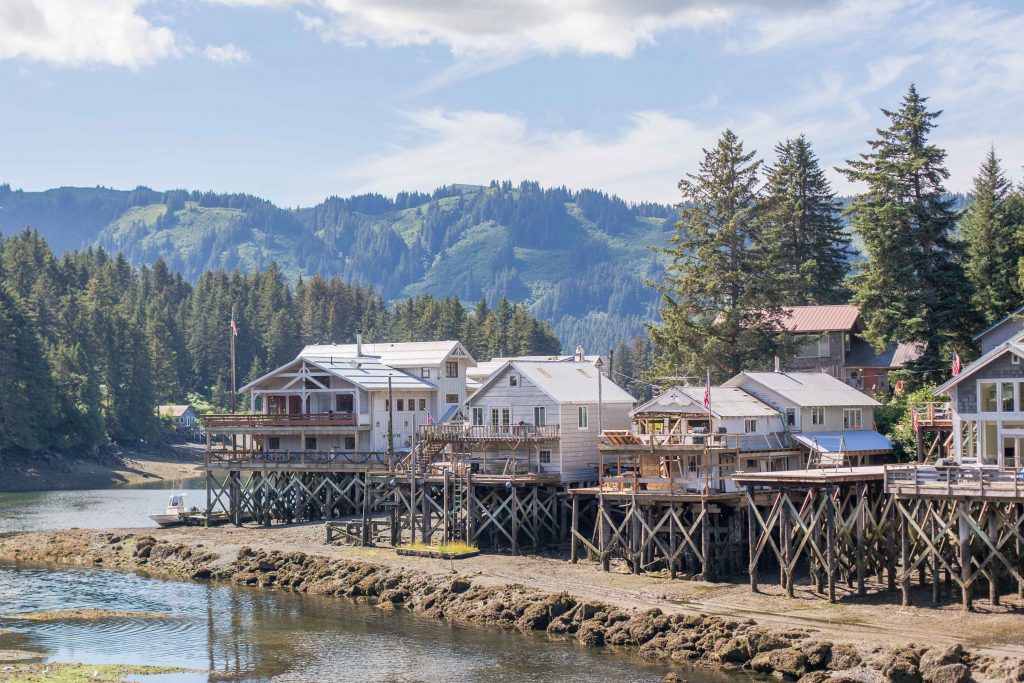 Matanuska-Susitna Valley
This is a large area about 42 miles north of Anchorage. It's comprised of Wasilla, Palmer, Houston, Hatcher Pass, and many smaller towns. Most people pass through here when heading north to Denali or Glenallen, but there are some hidden gems here.
Along with Hatcher Pass, there are lakes and hiking all around. I recommend a stop at Eklutna Tailrace (a fish hatchery with green emerald glacier water), Reflections Lake, and Knik River. For lunch with a view, stop by Everett's, a restaurant with a large terrace on Wasilla Lake.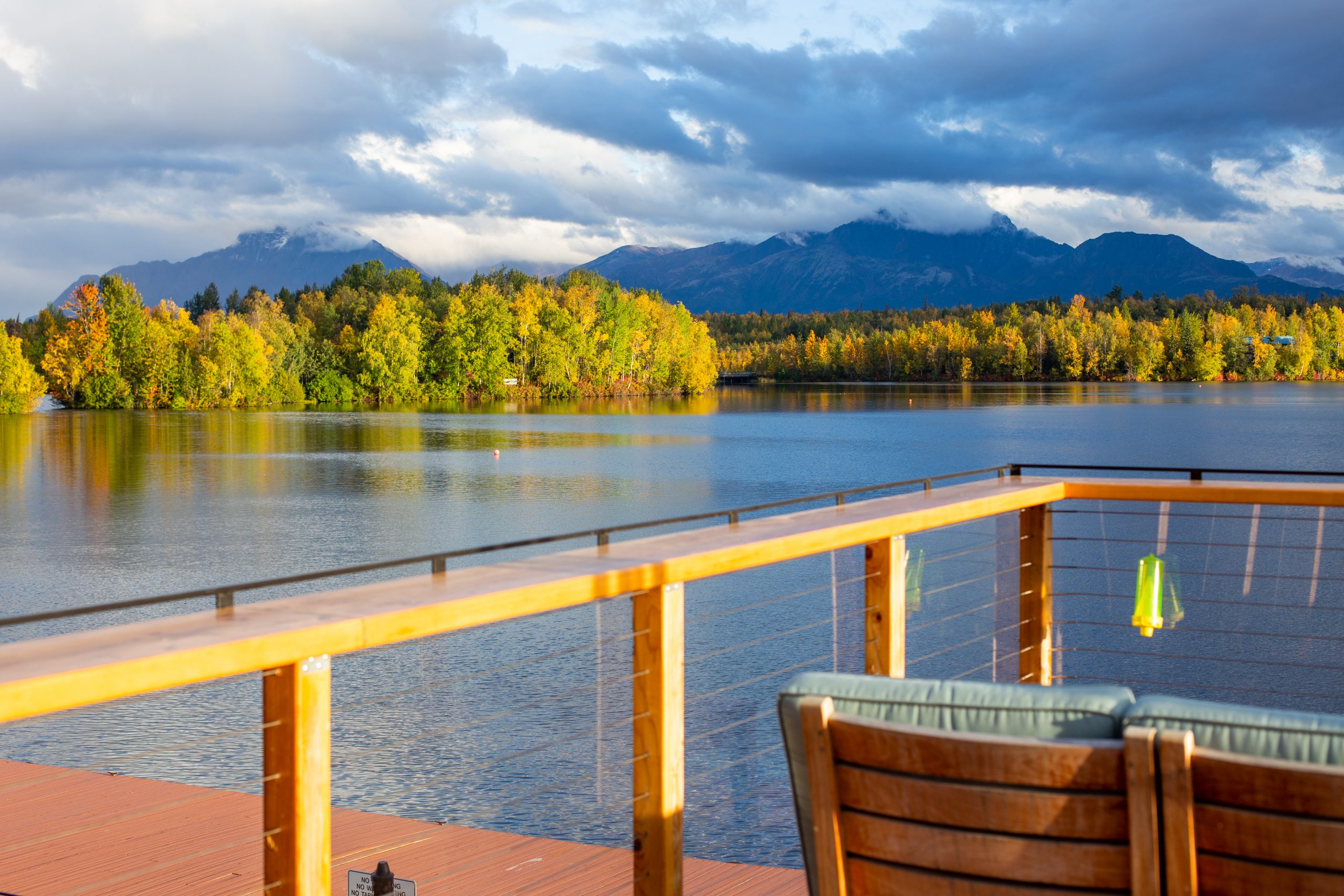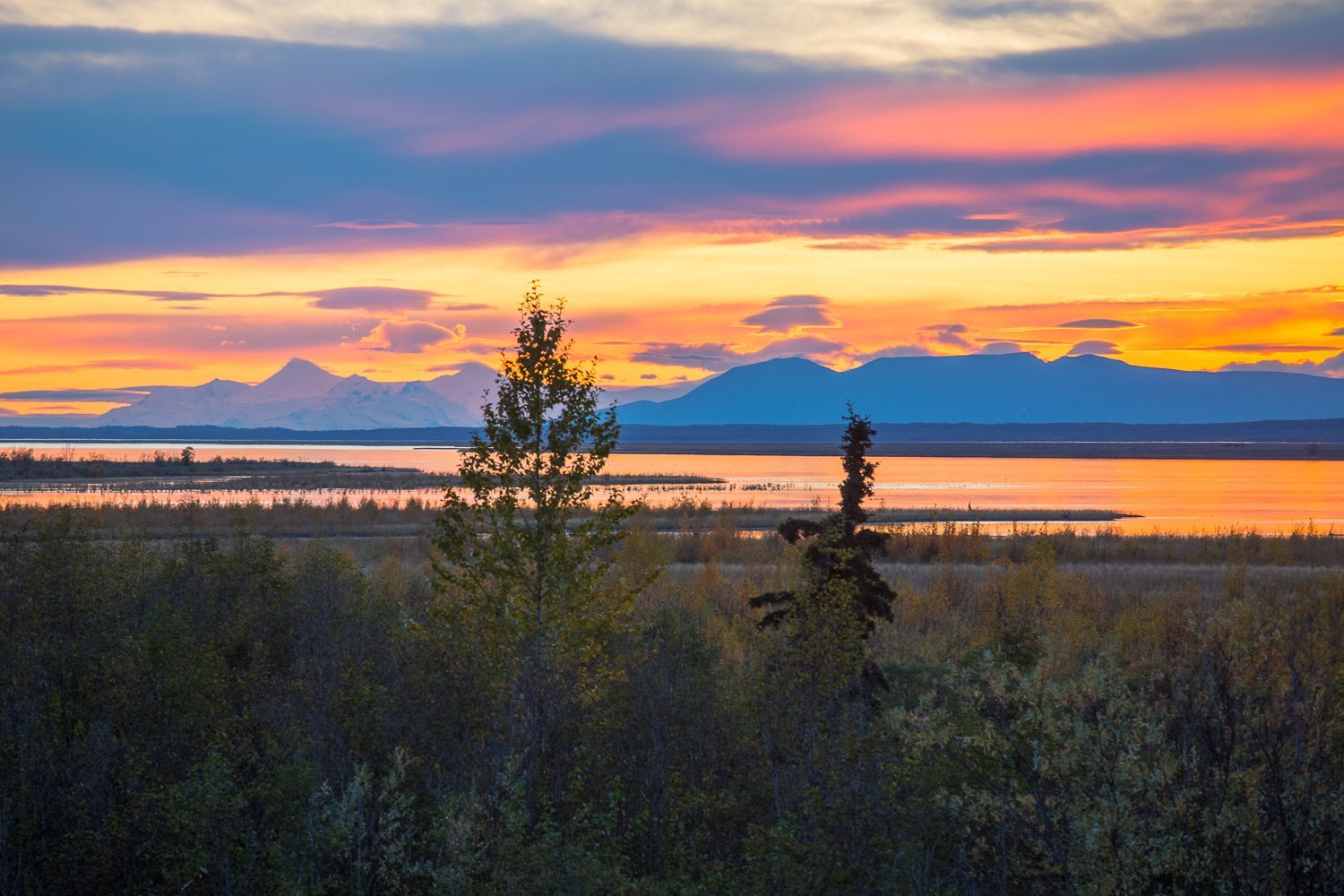 Read Next – Your Ultimate Guide: The Best Time of Year to Visit Alaska
Fall in Alaska
The fall season is short in Alaska but man is it beautiful. The trees become bright hues of orange, red, and yellow. But it is really really short. Typically Alaska goes from green to no leaves in about a month. In between there's about 2-3 weeks of changing colors.
This is considered the shoulder season and can be a great time to snag deals on everything from accommodations, vehicle rentals, and tours (although there are likely many less than the main season).
Winter in Alaska
I actually don't recommend winter in Alaska to everyone. Winters are typically cold and dark. In December, the Anchorage area averages around 5 hours of daylight leaving little daylight for sightseeing. Driving can also be problematic. Whether it's a snowstorm with limited visibility or an unusual warming spell that turns the roads to ice, you just never know if you'll need to cancel things due to weather.
Some may disagree, but if you're planning your first trip, I'd recommend a summer trip to see Alaska in its summer beauty. Then when you come back for your second trip, you can see what the state looks like in a blanket of snow (or ice…or no snow because it's too cold).
Alaska is equally as beautiful in the winter, just in different ways. And no visit to Alaska in the winter is complete without seeing the northern lights (or at least trying to see the northern lights!).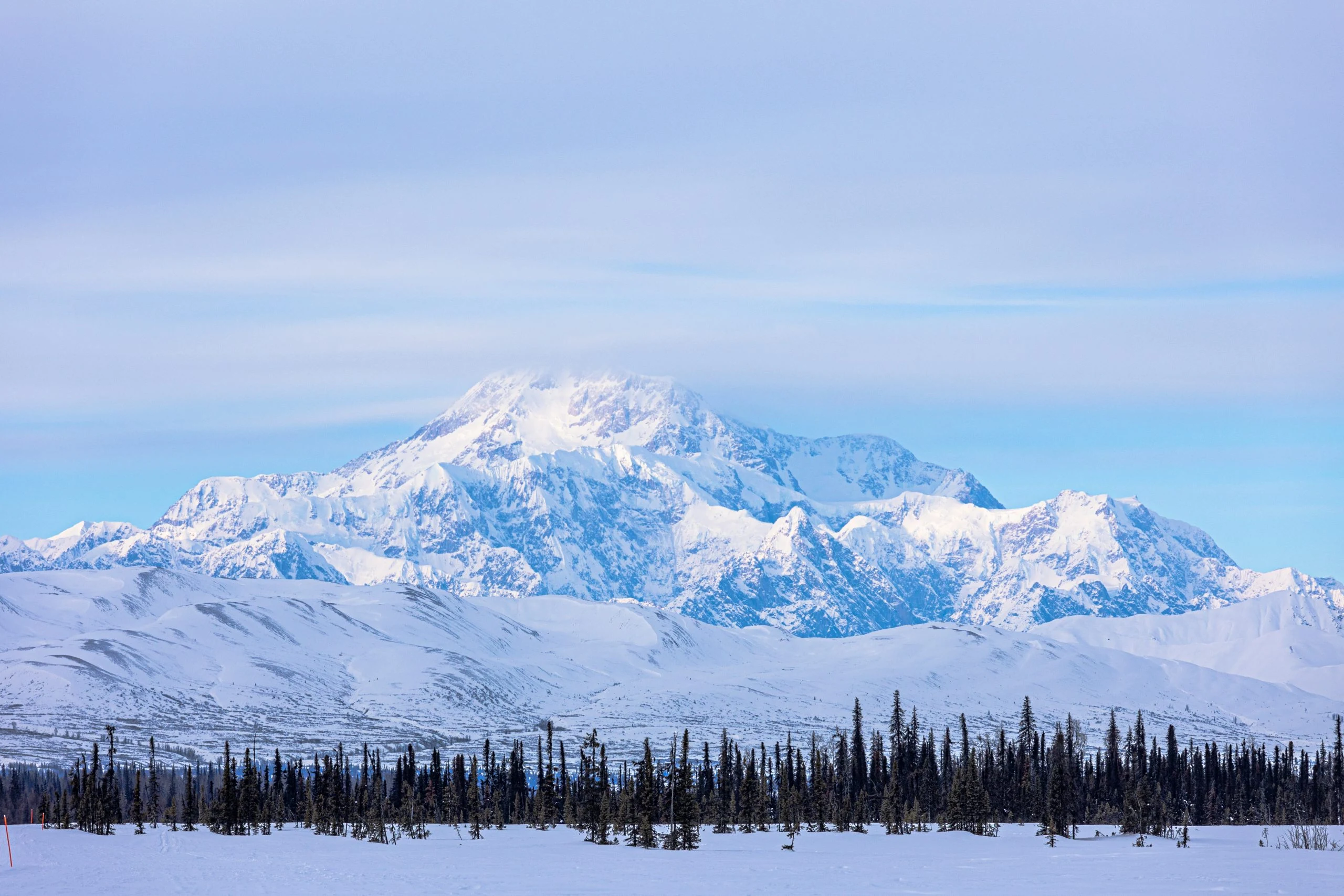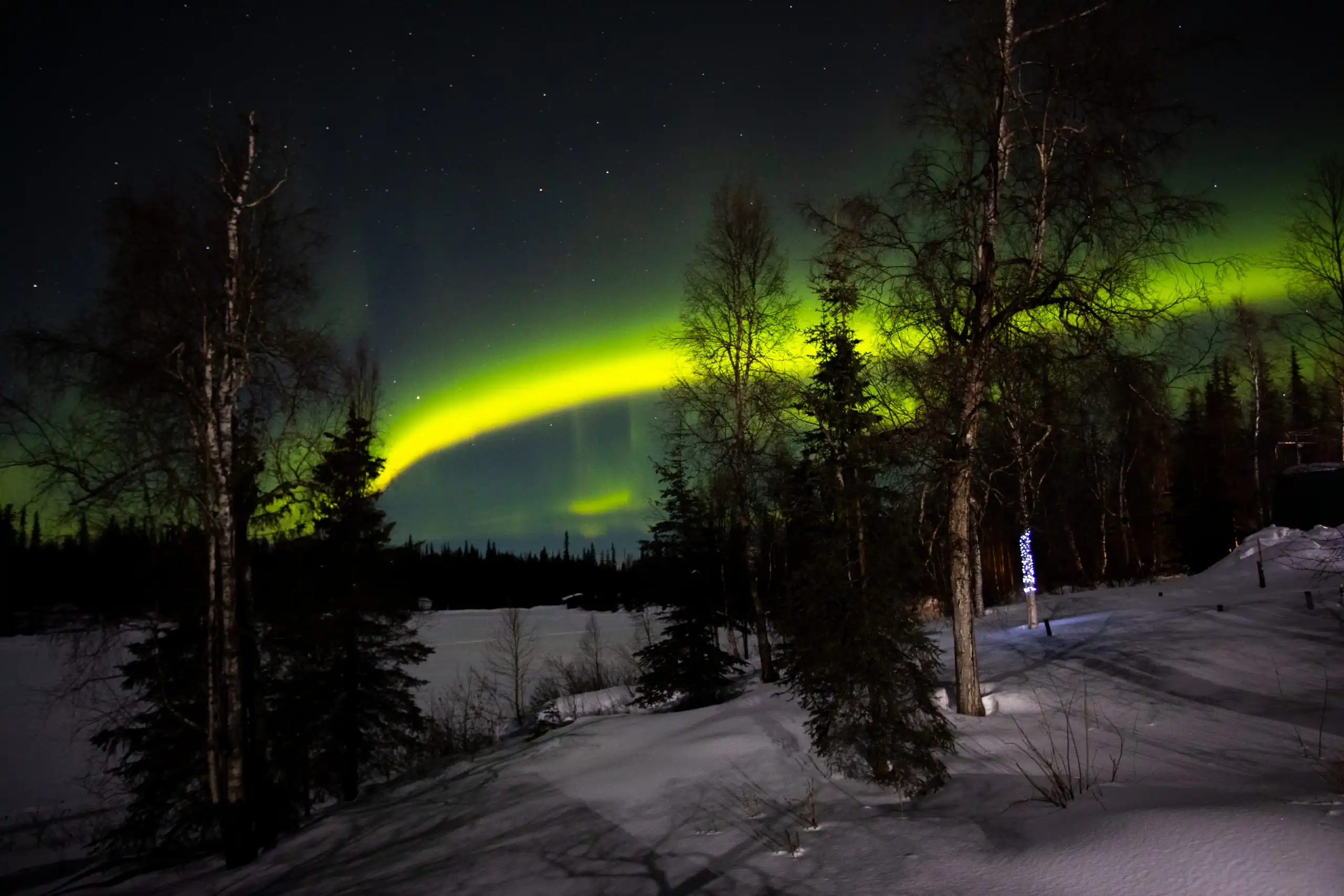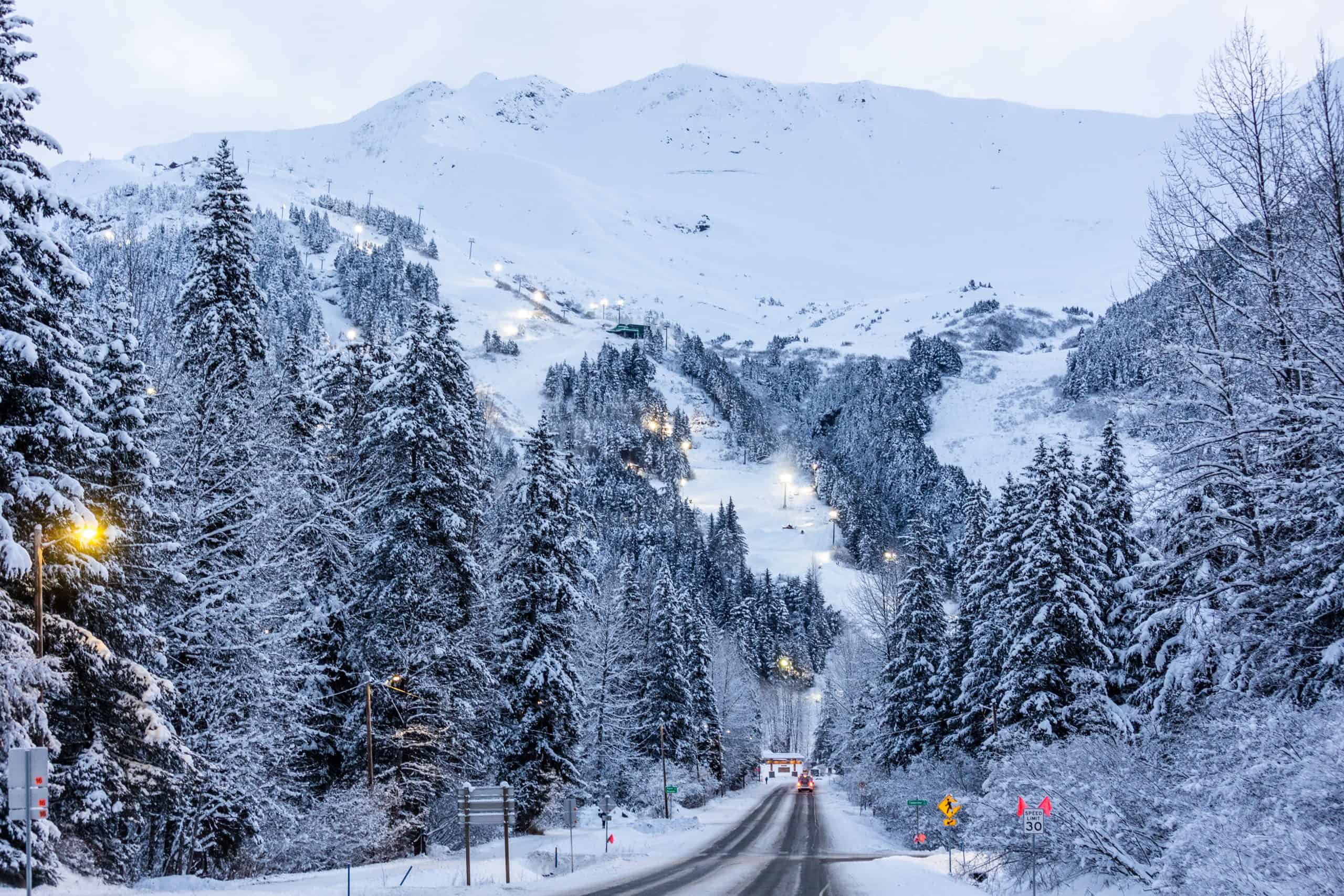 If you want more information about Alaska, you can find a ton of articles I've written here!