Summer in Alaska is unlike anywhere else in the world. Where else can you go whale watching, walk on a glacier, and see the largest mountain in North America all in one trip?
This packing list provides all of the essential items I personally use and recommend. I've also included things to look out for once you're here too!
Keep in mind this is a summer specific packing list. Off-season and winter packing lists will be very different and deserve their own post.
Essential Alaska Packing List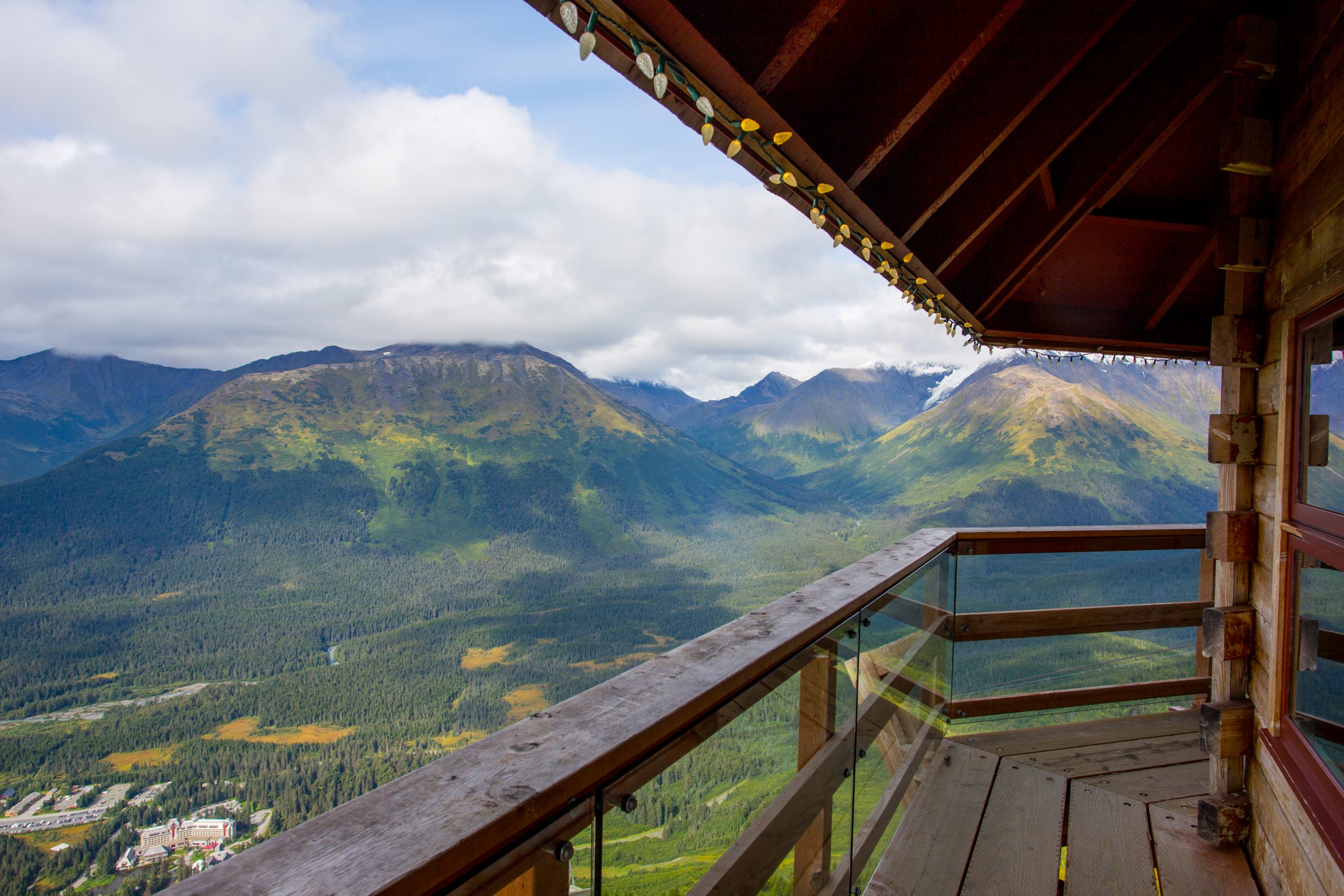 Mosquito Repellant
There is a joke that mosquitoes are the real state bird.
But really.
Some years they're worse than others. Some places have swarms (marshes, creeks…anywhere with freshwater) and other places aren't bad at all (most beaches – they don't seem to like the saltwater variety).
If you are heading to Denali or anywhere inland then you will definitely encounter the onslaught of bloodsuckers. Long sleeves and pants are good deterrents as long as they're thick enough to prevent getting punctured. And while you can wear a mosquito net on your head, it's not the most ideal. These are the best options to keep them at bay:
Layers Layers Layers
A trip to Alaska means that you'll be experiencing all sorts of weather patterns. In one day, you can go from walking on an icy glacier to enjoying some sun then hiding under rain showers. And thanks to the mountains and valleys, the weather can change dramatically.
The weather can go through a few seasons in just one day. But when the sun comes out, it gets warm fast! For these reasons, I always recommend bringing clothes that you can easily layer and mix and match.
It's also smart to bring light layers that don't take up much packing real estate.
At a minimum, I recommend a tank top that can be worn by itself, light long sleeve layers that keep in the heat but also keep you cool (see below), a light jacket, a rain jacket, light hiking pants, jeans, hiking or cross-trainer shoes, and rain boots. If you get cold easily and plan to spend some time outdoors, a light hat is also recommended.
Muck Boots or Xtratufs
Xtratuffs are a staple for most Alaskans. So much so, that they're slogan is "Alaska Proven. Waterproof Deck Boots Built for All". They are extra comfy rain boots that come in a variety of sizes. The staple exterior color is brown, and there are many printed liner options such as salmon. These are the perfect rain boot for men, women, and children alike.
Muck boots are also a great option and tend to work better if you have wider feet.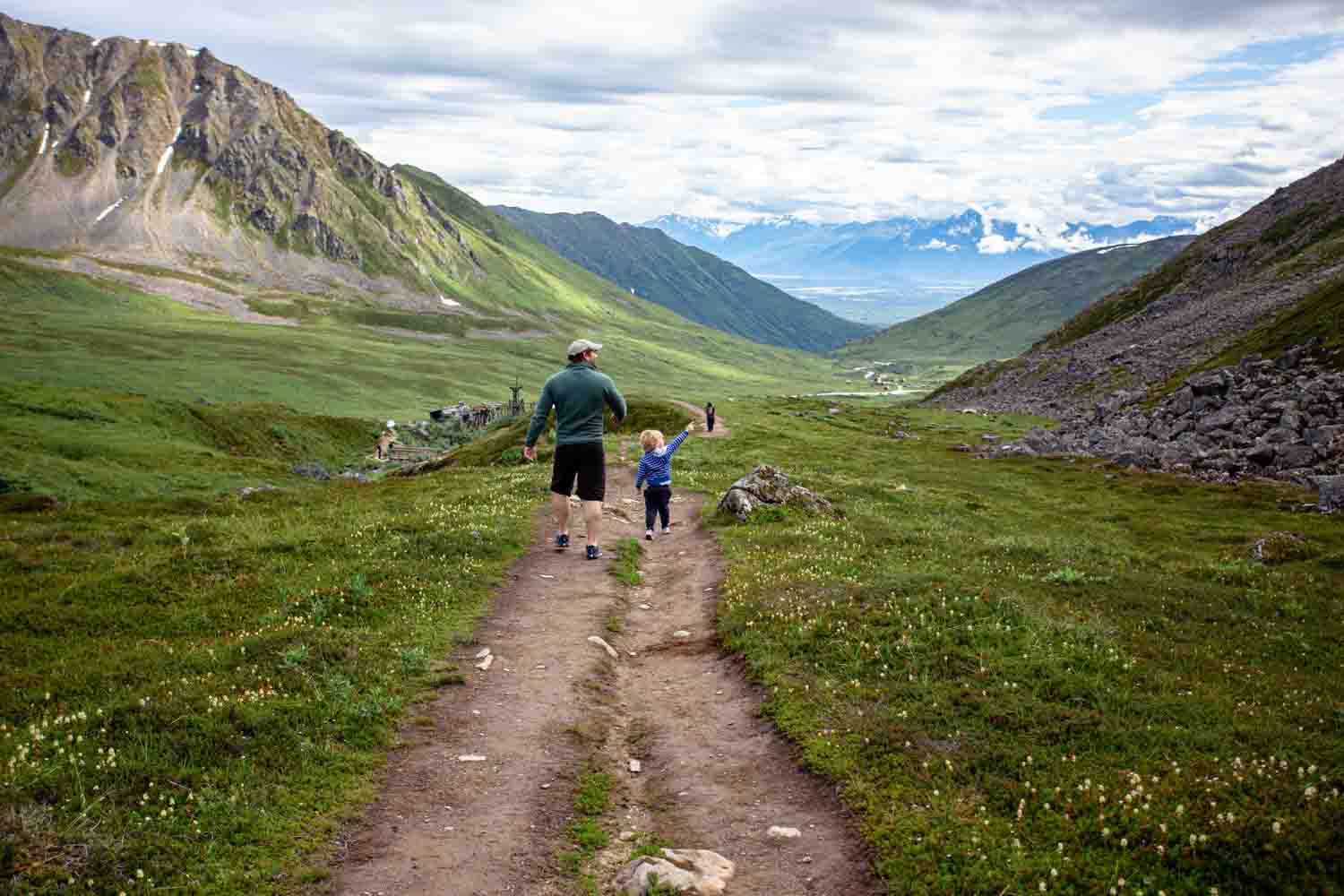 Compression Packing Cubes
Most people that visit Alaska come up for at least a week. With so much time in the state and so many things to bring, you'll want to make the most of your suitcase space.
I have been traveling regularly since 2011 and only recently started using compression packing cubes. And wow they are a game-changer! I finally feel like my packing life is organized and manageable.
I love these compression cubes by Tripped Travel Gear. They are a travel couple that decided to make travel products, and I love everything they come out with. They also are available on Amazon, which makes ordering super easy!
Samsonite makes compression bags, which work great for larger items (puffy jackets or clothing, sweatshirts, etc)
Eye Mask
Don't skip this item! You will regret it!
The land of the midnight sun is real, and many hotels and rentals do not have blackout blinds. If you are renting a motorhome for your trip, it's also likely not outfitted with blackout shades.
In June and July it's never completely dark. Near the Anchorage area, it starts to get dark around midnight, then starts to get light again at 4am. I don't mean dusk, I mean nearly light as day.
So do yourself a favor and come prepared! I prefer one that doesn't touch your eyes directly and use this one on Amazon.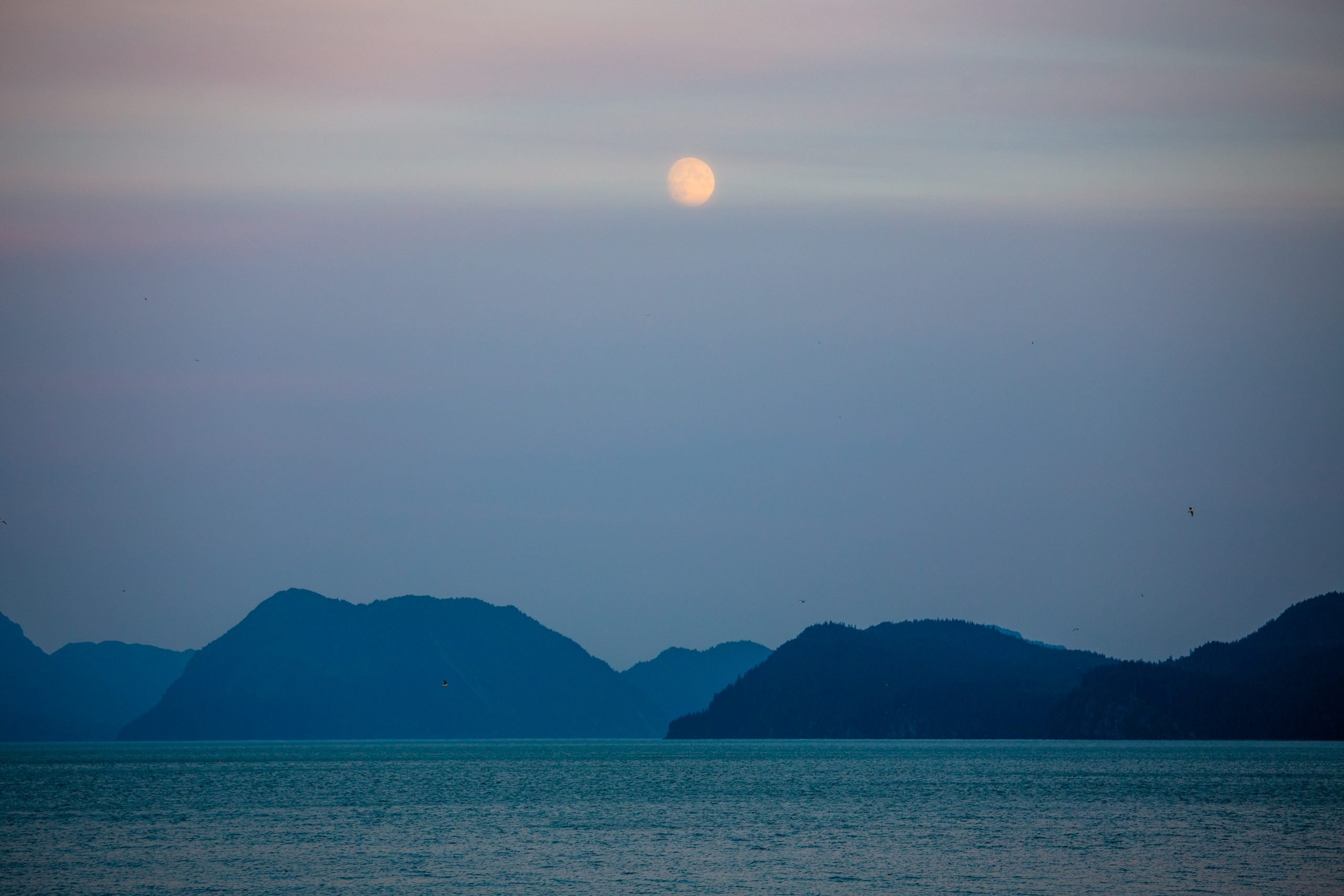 Water Bottle
While this isn't a deal-breaker if you don't bring one, having a sturdy and on-the-go water bottle comes in handy. There are many collapsible options if you're trying to save space. I personally prefer a metal water bottle mostly because it keeps your water colder longer, but it does eat up space.
Camera Gear
You know what they say, the best camera is the one you have on you, and I would agree. A newer iPhone is good enough to capture the beauty of Alaska in the summer. But if you want any wildlife shots, you will need a camera with some sort of zoom on it. Keep in mind, I do NOT recommend dropping thousands on camera gear just for one trip, but if you were thinking of an upgrade or already have a zoom lens, then bring it.
I have a 70-200, and 200mm does a decent job, but I think something that can go to 300mm or 400mm would be ideal for wildlife.
Go Pro
If you plan to hike, bike, go whale watching or do anything adventurous (and want to capture it), then I would recommend the GoPro Hero9. While this isn't a GoPro review, if you want to get some good action shots and not worry about water damage, the GoPro is worth a serious look.
What I like about the newest model – it has a feature that allows you to capture the previous 15 seconds of any recording. So if you're trying to get that epic whale video, but seem to keep missing the record button, this would save you! It also has a ton of other great features like 5K video, 12MP, and impressive image stabilization.
Tripod
I recommend a lightweight, portable tripod for any trip. Sounds easy, but it is surprisingly difficult to find a good travel tripod. You either have to compromise in functionality, weight, or awkward sizes.
I've tried many different tripods and researched many more, and I recommend either the Octopus or this Manfrotto Compact Tripod for under $100.
If you don't want to lug around a tripod, a monopod is a good alternative and will save your arms from tiring so quickly when photographing whales!
Binoculars
When it comes to wildlife, a set of binoculars is a must in Alaska. Whether you plan to go whale watching, scout for eagles, or look for bears or moose, you will not regret having a nice pair of binoculars with you. I recommend these compact (and reasonably priced!) binoculars.
Cooler Bag Combo
If your plans involve driving from place to place, you will likely be in the car for a while. To save money, I recommend skipping the gas stations and stocking up at a grocery store instead. This will likely be 1/2 the price and you will have a much larger selection to choose from.
In Alaska, Carrs and Fred Meyer are the main grocery stores. If you have a Costco membership, there are two locations in Anchorage to get everything you need. If you want a specialty store, visit Natural Pantry or New Sagaya's City Market in Anchorage. Most towns have at least one grocery store, but the farther away you get from the big city (Anchorage), the more expensive things will get.
To keep your grocery haul cool, I recommend a cooler bag. And while you may be thinking that Alaska is cold, so why bother, it can actually get pretty hot here in the summer months.
You may be able to pick one up at the grocery store, or you could purchase one before you go. I prefer the Arctic Zone brand over others – it's reasonably priced and they hold up well.
Travel Backpack
I've always found that packing a day backpack makes your life much easier. This is especially true if you use luggage for your carry-on or a large backpack that's not ideal for day trips. A purse often won't carry everything I need for a full day out, and I get sick of switching shoulders all day. With a light backpack, you can throw everything into one pack and be ready for the day.
While I have yet to find a holy grail light multi-use camera backpack (that's a mouthful), here are a few packs I recommend:
Things to Buy in Alaska
Bear Spray – many local stores such as Three Bears, Fred Meyer, REI, Big Ray's, Sportsman's Warehouse, Cabela's, and more sell bear spray. There are times when places are sold out, but for the most part, you should be able to grab some. Bear spray is useful if you plan to do a lot of hiking or be in the woods a lot. An alternative is to carry a bell or noise maker (bears don't like to be spooked).
Ulu Knife – Not necessarily something you need in Alaska, but this knife was used by the indigenous people of Alaska. There is an Ulu factory in downtown Anchorage that I recommend checking out.
Moose Poop – If you want something funny to bring back to friends, yes, you can actually buy moose poop at stores (as a gimmick, not to eat!).
Reindeer Sausage – This sausage can be found all over Alaska, at most grocery stores and also gift shops.
Alaska Chicks Outerwear and other local clothing – There are many local clothing shops that sell a variety of things such as hoodies and sweatshirts, hats, gloves, scarves, etc. I like the Alaska Chicks brand. In addition, most breweries and popular restaurants sell their own gear too.
Local Art – There are amazing artists everywhere in Alaska! Just pop into one of the local shops in downtown Anchorage, Talkeetna, Seward, Homer, and any other town in the state.