Alaska Planning: Should I Visit Anchorage or Fairbanks (or both?)
Hey there!
This post may contain affiliate links, meaning I may be compensated if you click on one of my links, at no cost to you. As an Amazon Associate, I earn from qualifying purchases. Read my disclosure policy for more information.
When considering the sheer size of Alaska, it can be daunting to start planning your trip. But when you look a little closer, you'll realize that there aren't a ton of roads in Alaska and not too many towns or airports.
The two largest airports in Alaska are Anchorage and Fairbanks. Anchorage has a big edge with over 300,000 residents and Fairbanks sits around 32,000. Anchorage has a much larger airport with more planes flying to it daily. And overall there's more to do in Anchorage as it's really the only major city in the state.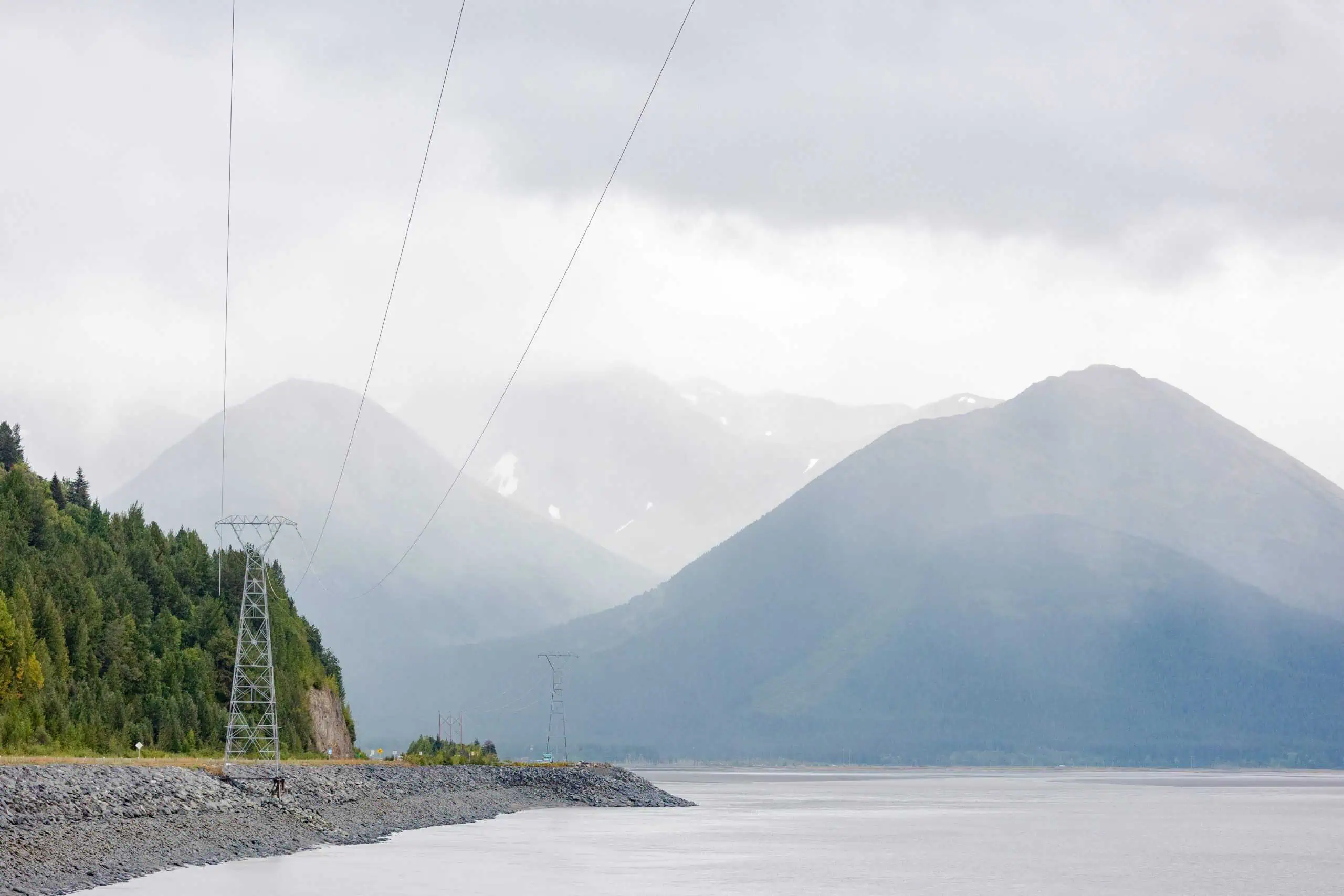 Should I Visit Anchorage or Fairbanks?
If you're choosing between the two, aside from the Northern Lights, you'll want to go with Anchorage over Fairbanks. Anchorage is the launching point for most of the popular spots in Alaska.
This includes towns to the south such as Girdwood, Seward (a town set in a fjord), Homer (with the famous Homer Spit), Kenai (famous for the Kenai River and fishing), Cooper Landing, and also areas to the north such as Hatcher Pass, Talkeetna, and Matanuska Glacier.
While Fairbanks is closer to Denali, you can still drive up (about 5-6 hours) north from Anchorage to reach Fairbanks.
Anchorage is set between the Chugach Mountains and Cook Inlet, making it a spectacular starting point. Fairbanks is in what's known as the Interior.
There are mountains but they are further out as Fairbanks sits in a valley. There's not a ton to do in Fairbanks and if you do fly here I'd recommend getting out to explore other areas of Alaska.
Is Anchorage or Fairbanks More Expensive?
Overall, Fairbanks is more expensive to fly into and start your trip. This is because it's a small town and there are fewer options.
In comparison, car rentals are much cheaper in Anchorage. The same goes for Turo and RV's. In Anchorage, you'll have many more options to choose from. This may be a huge factor when considering your trip as car rental prices can be hundreds of dollars a day.
Flights to Anchorage are much more frequent and typically cheaper than Fairbanks.
In terms of hotels and accommodations, Fairbanks will be slightly higher as there aren't as many options. Food costs will be about the same or slightly higher in Fairbanks simply due to its location so far north compared to Anchorage.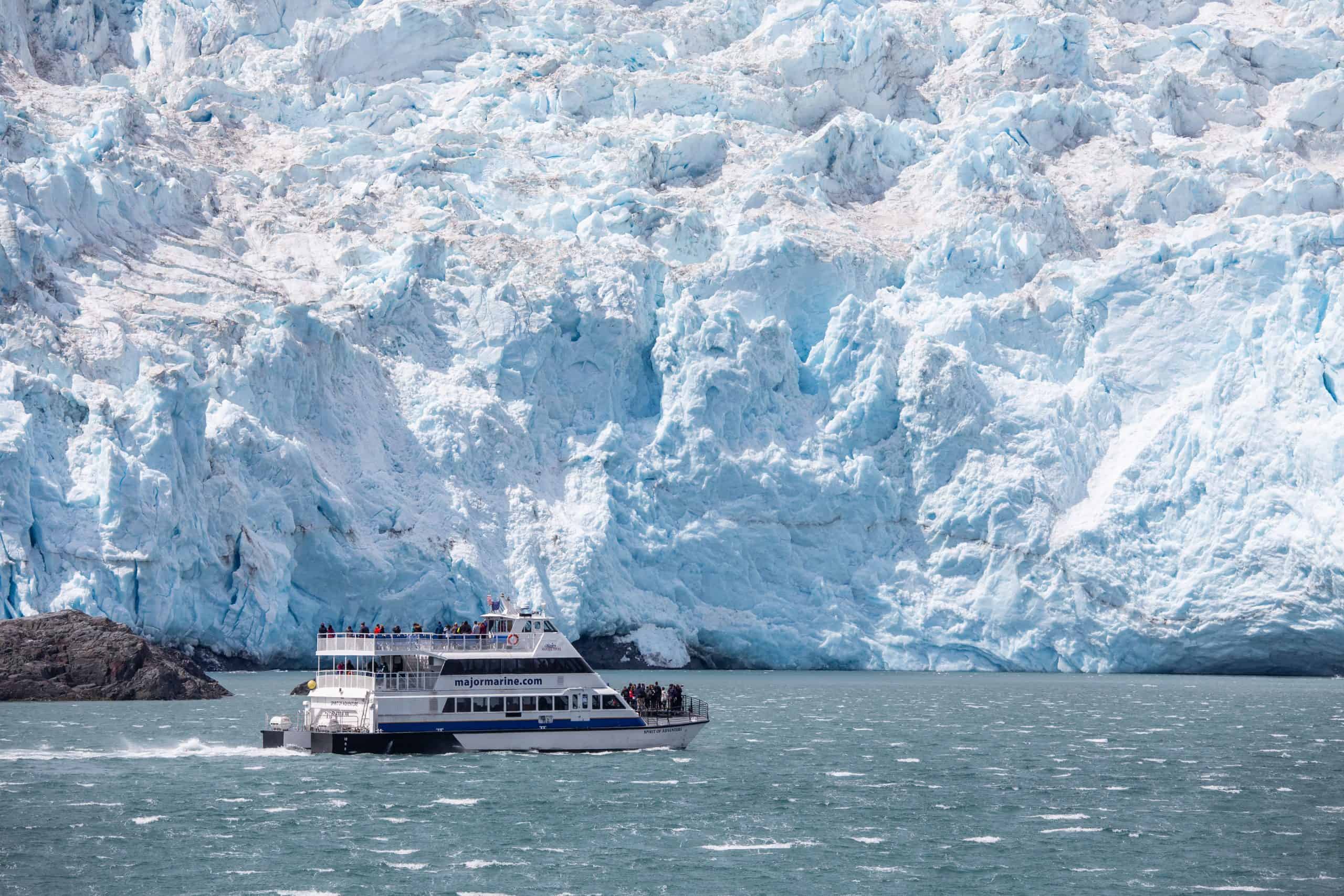 What About Northern Lights? Where Should I Go?
Fairbanks is much further north than Anchorage and has less light pollution. Your chances of seeing a stunning aurora show are best around Fairbanks. Chena Hot Springs and the Borealis Base Camp are popular spots. If this is the point of your trip, skip Anchorage and go straight to Fairbanks.
Note that you can only see the northern lights when it's dark enough outside. The best times to see the lights are October – early April. The sky doesn't get dark in the summer months in Alaska so it's impossible to see the northern lights during the summer (May to mid-August).
There's a slightly gray area between August and October where you could catch a show, but I wouldn't plan my trip around it as it's sooo incredibly unlikely. If you happen to see the lights that time of year, consider yourself very lucky!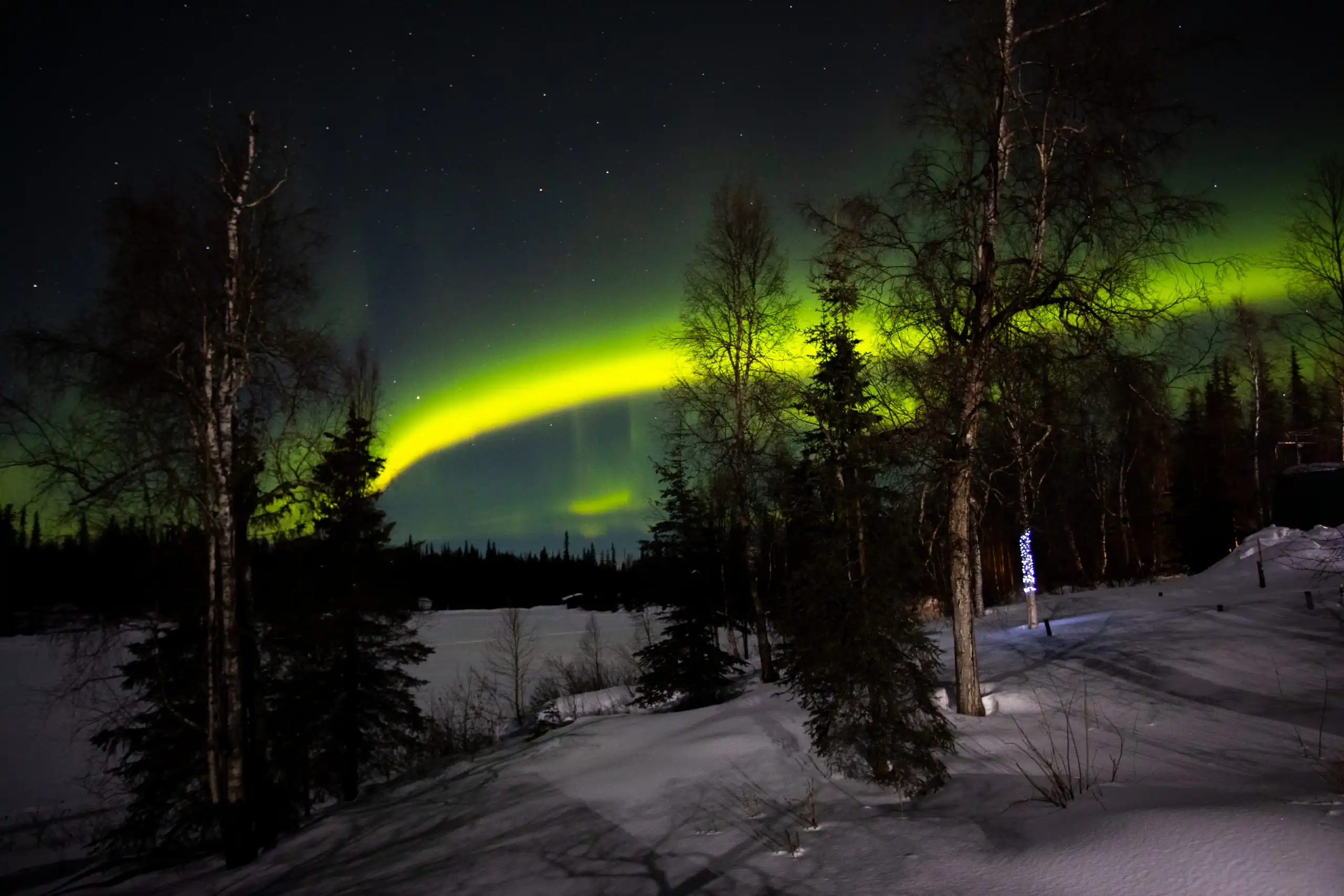 How Much Time Should I Spend in Anchorage?
I recommend a day or two at most. If you're flying all the way to Alaska, I'd recommend getting away from the city and exploring the glaciers, wildlife, mountains, and exploring the small towns. You can visit other, much better cities elsewhere in the world.
As far as cities go, Anchorage is an okay city with a decent amount to do. But you'll get a far more authentic Alaska experience by heading away from it.
What Should I Do While in Anchorage?
If you have a day to kill before your flight back or decide to stay one night and explore Anchorage, there's plenty to do. Here are my top 6 recommendations:
Westchester Lagoon and Coastal Trail – A beautiful park area with a large lagoon popular with birds and kayakers. It's connected to the popular coastal trail which spans 11 miles along the inlet.
Flattop Mountain – A popular hiking trail that also provides beautiful views of Anchorage, the Inlet, and beyond.
Point Woronzof – A great spot to get that iconic picture of downtown Anchorage
Kincaid Park – A large park covering nearly 1,500 acres right on the inlet near the airport. There are lots of trails and parking areas.
Walk downtown and visit the shops & restaurants – There are a lot of shops with local 'Made in Alaska' items (look for the sticker!) and also many fur shops. My favorite restaurants include Humpy's (try their halibut burger), Tent City Taphouse (any burger and beer is good), Pangea (Mediterranean food with good drinks), and Club Paris.
Ship Creek – There's a fish hatchery here and it's a popular fishing spot right in town.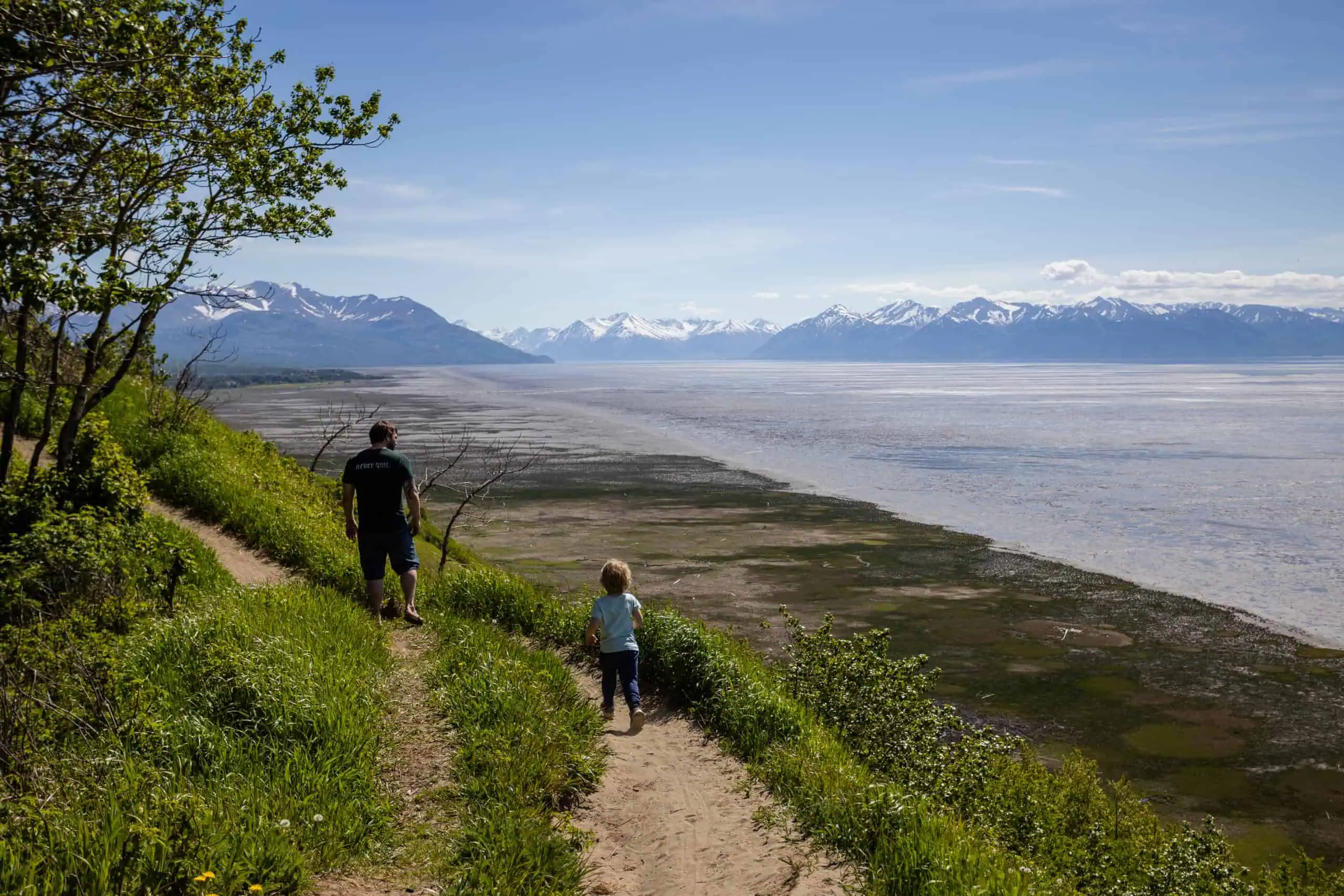 Denali National Park: Should I Fly to Anchorage or Fairbanks?
You can get to Denali National Park from either Anchorage or Fairbanks. Fairbanks is much closer and is in part of the Interior. If the entire point of your trip is to visit Denali, you could simply fly into Fairbanks, but you'd be doing yourself a disservice. There is so much more to Alaska than just Denali. In fact, I usually recommend skipping Denali altogether and visiting other areas of the state on your first trip (or doing a flyover from Talkeetna if it's a must-see).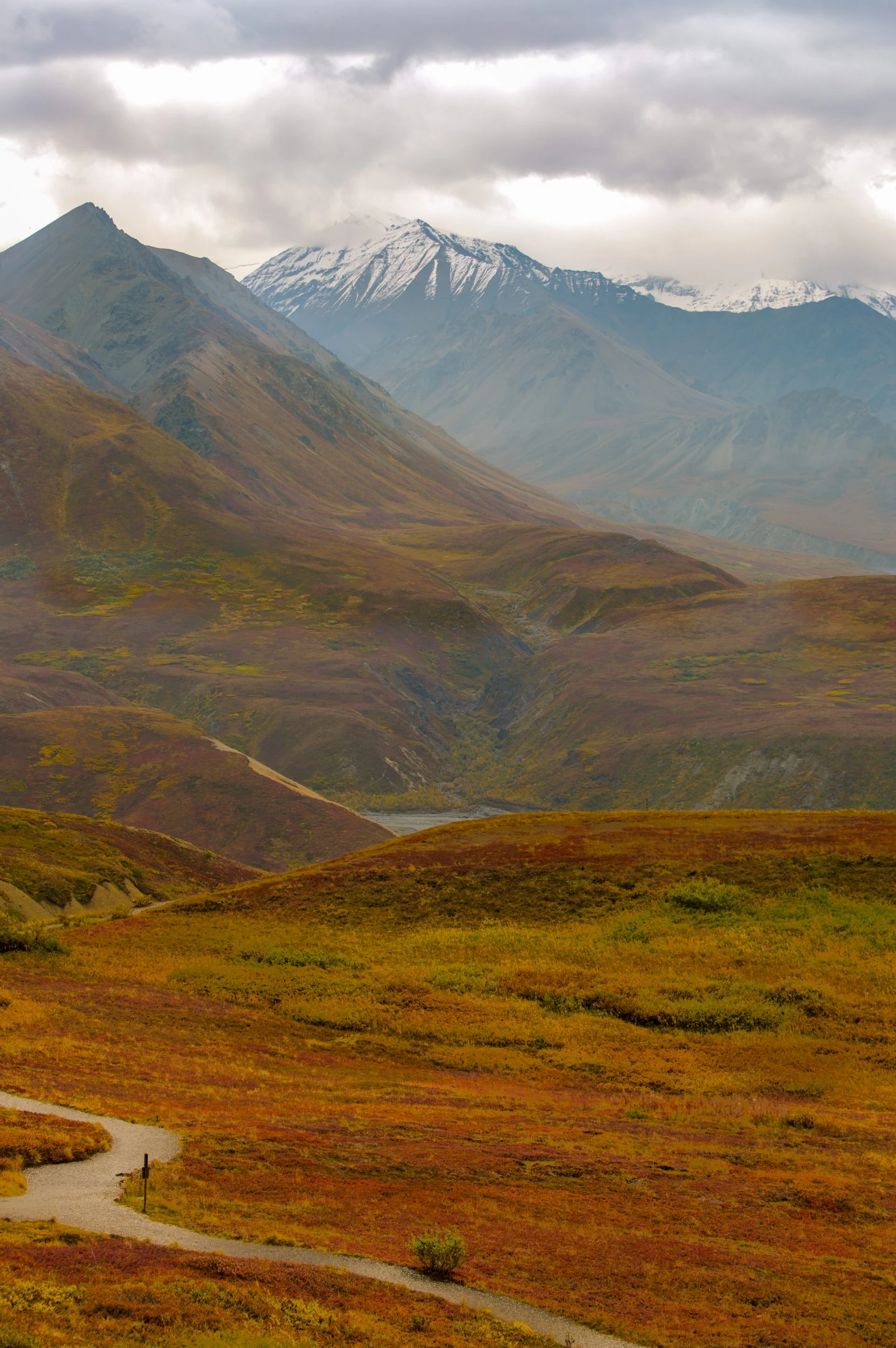 For a trip that includes Denali and other areas of Alaska, one option would be to fly into Fairbanks then make your way to Denali and down south to other popular areas then fly out of Anchorage. Or do the reverse. This way you wouldn't be backtracking and driving the same route more than once.
But rental vehicles could make Fairbanks cost-prohibitive. As a rule of thumb, you should book your vehicle rental at the same time or even before you book your flights. Most people are shocked at how expensive they are (typically at least $100-200 a day).
From Anchorage, Denali National Park is about a 5-6 hour drive (don't let Google Maps fool you, it's much longer than 4 hours). Along this route, you could stop in the historic town of Talkeetna for a few hours and also at many of the pull-off areas along the highway.
You could easily make a day of this drive. It's important to note that you're covering a lot of ground, about 240 miles, so if there's construction or an accident or anything, it could really add to your drive time.
From Denali, you could turn around and head back, or make you're way north to visit Fairbanks. From there, you can head on to the town of North Pole and then head south to Valdez. This would be one epic road trip and I'd only recommend this if you love driving. But you'd cover a lot of the drivable areas of the state in one trip.
The stretch of road from Valdez to Palmer is one of the prettiest drives in the state (aside from Anchorage to Seward).
To Wrap Up…
Overall Anchorage is the best choice when deciding where to start your trip. If you plan your visit for the Northern Lights, then Fairbanks is a better choice.
Read More Alaska Articles