My Experience at the Alyeska Nordic Spa (Alaska)
Hey there!
This post may contain affiliate links, meaning I may be compensated if you click on one of my links, at no cost to you. As an Amazon Associate, I earn from qualifying purchases. Read my disclosure policy for more information.
One random day a few years back I was lamenting about how much I missed German pools and how nice it would be if Alaska had an outdoor pool. Even indoor pools are far and few between up here.
In Germany, we had access to indoor and outdoor pools in nearly every town. We had a rather large pool and spa a few minutes away that I would frequent in the winter months.
There was an indoor/outdoor hot pool that you could swim in and out of, a sun room with lounge chairs, a hot tub, an indoor pool with slides, and a regular lap pool. There were also multiple saunas. For Germans, it was just another nice hallenbad (indoor pool), but to me it was magic.
So when I first heard Alaska was getting a Nordic Spa I didn't believe it. Alaska isn't exactly known for its upscale amenities, and outdoor pools are unheard of.
Luckily I was wrong.
This article outlines my firsthand experience visiting the Nordic Spa.
This post isn't sponsored, and unfortunately, I wasn't able to take any photos once inside (they're not allowed due to privacy). But I snagged some of the dressing area and the main areas. So if you're just looking for photos of the pool, be sure to check out their Instagram.
Where is the Nordic Spa?
The Nordic Spa is located at the Alyeska Resort in Girdwood, Alaska. It's a 50,000-square-foot facility built on the hillside to the left of the hotel. With the way the main building is situated, guests have near complete privacy once they enter. The Winner Creek Trail is located behind the spa in the woods, so occasionally you'll see hikers walking along the trail.
What is a Nordic Spa?
The Nordic Spa is centered around the Nordic style of hydrotherapy. It's a belief that by moving from hot to cold temperatures, you can alleviate toxins and improve your immune system.
More specifically, the process goes hot – cold – rest – repeat.
We followed this regimen dutifully over the span of a few hours. I thought I'd get bored after an hour but was surprised that we spent nearly three hours moving through the different areas.
As we went through I could feel my muscles relaxing and tension disappearing. By the time we left, I felt completely relaxed.
What's Inside?
Once inside, you'll experience the following:
Full restaurant with alcoholic drinks (drinks must stay inside the restaurant)
Massage therapy
Hydrotherapy
hot pools
relaxation pool
hot tubs
cold plunge
steam rooms
exfoliation cabin
saunas (Finnish, banyan, barrel, halotherapy)
relaxation areas with fire pits
Is There Food and Drink?
There is a bistro, Two Trees Bistro, and you're encouraged to stay in your bathrobe while you grab a bite to eat. I ordered the salmon salad sandwich on gluten-free bread and my husband ordered a sandwich as well. They both came with a small side salad consisting of mostly greens.
This is one area that I feel can use some improvement. The menu is quite small and everything is pricey. My sandwich and salad were rather small and there wasn't a whole lot of the salmon salad inside.
I suppose I expected there to be more to the sandwich, maybe sliced cucumber and alfalfa sprouts (or just more in general). At $27 for a sandwich I definitely expected more. If I went again I'd probably just eat elsewhere before and after.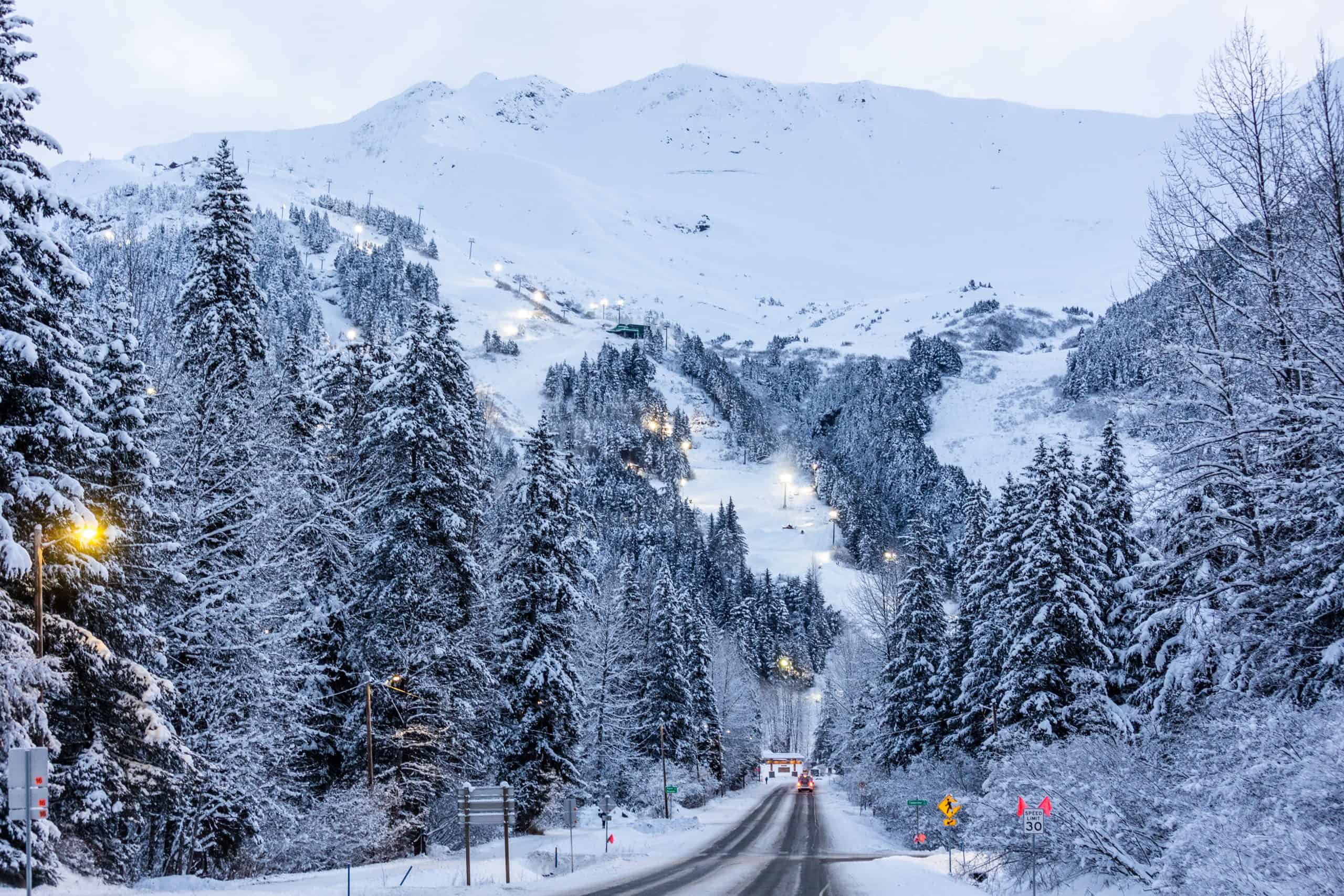 How Much Does it Cost?
So I thought this was straightforward, but I found out there are a few ways to purchase the spa, or hydrotherapy. There's the regular 'hydrotherapy' pass, which allows you to enter anytime between 9am-9pm and stay as long as you like. The catch is that once you leave, you cannot return, so be sure to plan your stay so you can enjoy it for at least a few hours. The cost is $99. Since you can theoretically stay for 12 hours, it's not a bad price.
Another way to get access to hydrotherapy is by purchasing a massage. With a massage, you get complimentary hydrotherapy access with the same perks.
What's It Like?
This place is an experience. Before we went all I had to go on was the website, the Instagram pictures, and a few iffy reviews on TripAdvisor. I assumed I would love it but I had my reservations.
This place exceeded every expectation I had. From the moment we walked in, to the moment we left, we felt like we were at a 5-star mountain resort spa.
The lady's locker room has thoughtful touches like hairbrushes, q-tips, makeup wipes, and other toiletry items. Each guest is provided a robe, towel, slippers, and an exfoliation scrub (to be used in the exfoliation room!).
Everything is new and the amenities are kept clean. The interior design has been well thought out making the space feel peaceful.
My Experience
We arrived at 9:15 in the morning hoping to beat the crowd. We walked through the Alyeska Resort, up the stairs, and took a left past the ski rentals. Once outside, we spotted the stairs to the left with a sign overhead and made our way to the glass entrance.
When we walked in the door we were greeted at the front desk with general information about the spa. They gave us wristbands with a number assigned to our locker. The wristbands locked and unlocked your locker only. In each locker, there's a towel, robe, slippers, and exfoliation scrub.
After changing and snooping around, I showered and then made my way to the hydrotherapy area.
Immediately when you step outside you're immersed in a wilderness oasis. There are firepits and chairs for hanging out, a large covered area with lounge chairs (although these aren't too useful in the winter), and multiple levels of pools. Surrounding the pools are around five different buildings, each housing a different experience. There's a Finnish sauna, a salt sauna (my favorite), a large steam room with two rooms once inside, and an exfoliation room.
In the main area, there are two large hot pools, a relaxation pool in the center, and at least four cold plunge pools with cold waterfalls. The cold plunge pools are shallow with the exception of one that is four feet deep. All of the hot and relaxation pools have large seating areas around the perimeter.
Beyond the main area is a boardwalk leading you through the rainforest of towering Western hemlocks. Here you'll find hot tubs of various temperatures. They look like barrel tubs on the outside but are actually built-in concrete tubs surrounded by wood. We made the mistake of choosing the coolest one, at just 92 degrees, and each tub gets warmer as you make your way around the circular path. There are also multiple barrel saunas along the path.
Do I Recommend It?
Yes! The Nordic Spa is absolutely worth it. We plan to go again this year.
I would recommend getting there in the morning or later in the afternoon and staying past dinner. We went right after they opened and were the first ones there.
It didn't start to get busy until around 11:00am. Then our friends went later in the day (we had to switch out watching the kids) and said after 6:00pm it started to clear out. This may have just been our experience but it was less busy around opening and closing times.
Be sure to book your hydrotherapy or massage ahead of time to ensure you have a spot. The booking system isn't the most user-friendly but it's not difficult to navigate on their site.
More Alaska Articles