Is Bardolino Worth Visiting in Lake Garda? [Plus Top Tips]
Hey there!
This post may contain affiliate links, meaning I may be compensated if you click on one of my links, at no cost to you. As an Amazon Associate, I earn from qualifying purchases. Read my disclosure policy for more information.
Near Verona is one of Italy's most notoriously stunning lakes, Lake Garda.
Seated in the north near the Dolomites and nestled partly in the Alps, the views around the lake are the type of thing poets dream of.
About Bardolino
Bardolino is a small town along the eastern side of the lake and is also home to the famous Bardolino wines. The town is also a popular resort town along the lake due to its wine and olive production.
This Eastern section of the lake is also called ''La Riviera degli Ulivi'', or The Riviera of Olives.
Lake Garda is mountainous in the north, and levels out in the south. Bardolino is about halfway in between the lake, so it's hilly but not super mountainous.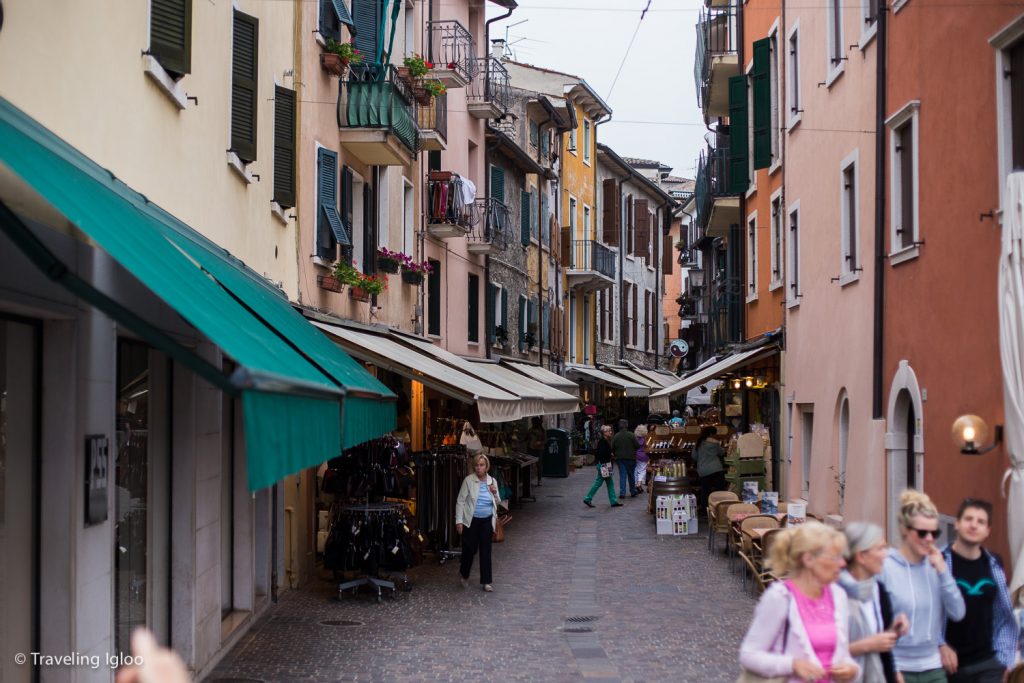 Is Bardolino Worth Visiting?
Yes, Bardolino is worth visiting, especially if you have at least a few days to explore the lake. Bardolino is a great basecamp too. It's less crowded than other more popular towns around the lake and a beautiful place to stay.
However, if you only have a day or so and are staying at the north end of the lake, I would skip it. This lake is massive, and getting to and from Bardolino will take up a lot of your day. In the North, there are stunning towns to visit including Malcesine, Limone, and Riva, so you'll stay plenty busy with only a day or two.
But in a few days, you could ferry (takes a few hours) or drive about an hour from Riva del Garda to Bardolino. There's a route that runs right along the lake, and it's an easy way to explore. The roads can be quite narrow, so I recommend a smaller car if possible. And be prepared for parking to be a challenge if you visit in high season.
Top Things to Do In Bardolino
Bardolino is a small town, but there's enough to keep you busy for a half-day.
Walk the Boardwalk
There's a long boardwalk that skirts the lake. There are restaurants, bars, and gelaterias, along with many benches to take a break.
The path stretches through four towns – Garda, Bardolino, Cisano, and Lazise. It's about 5.5 miles from one end to the other.
It's a beautiful path and I highly recommend exploring it while you're here.
Ride the Ferris Wheel
Take the Ferris wheel in the center of town for great views. It's even dog-friendly!
Explore the Shops
There are also many cute shops in the pedestrian area. It's not a large area, but there are enough streets with shops to explore for about an hour.
I loved all the different pastas and liquors available, and just taking in the beautiful winding streets. The buildings were built in the 12th Century by the Della Scala family and have been well-preserved.
Visit the Old Churches
There are some beautiful churches in Bardolino including San Severo, a Roman-style church built in the 12th century.
Things to do Near Bardolino
Lake Garda is such a big lake with so much to see and do. You have the Dolomites to the north, Venice to the east, and so much to see and do around the lake itself.
I could easily list 30 things to do nearby but condensed it to my favorites for this post.
Gardaland
The largest waterpark in Italy is located near Bardolino along the southern shores of Lake Garda, near Peschiera del Garda. There's loads of fun for kids, including Peppa Pig Land, Legoland Waterpark, and Sealife Aquarium. The Jumanji Experiences and high-speed rollercoasters are fun for both kids and adults.
Verona
Lake Garda can be combined with other popular places in this region including Verona, Vicenza, and Venice. Verona is famous for St. Juliet's Balcony, but there's a lot more to see and do here.
Located just 19 miles east of Barolino, this makes for an easy day trip. The main pedestrian area is large and filled with quintessential Italian piazzas and narrow streets. Toward the end is the large Adige River with some bars and restaurants along it.
I loved walking the large Giardino Giusti (Giusti gardens). The gardens were formed by a member of the Giusti family in the 16th century who converted their wool-dying factories into a more aesthetic area. The gardens are on a hill just above the old town and here you get beautiful views of Verona below.
You could combine Verona and Venice into a one day trip, but it would be a long day as Venice really deserves a full day.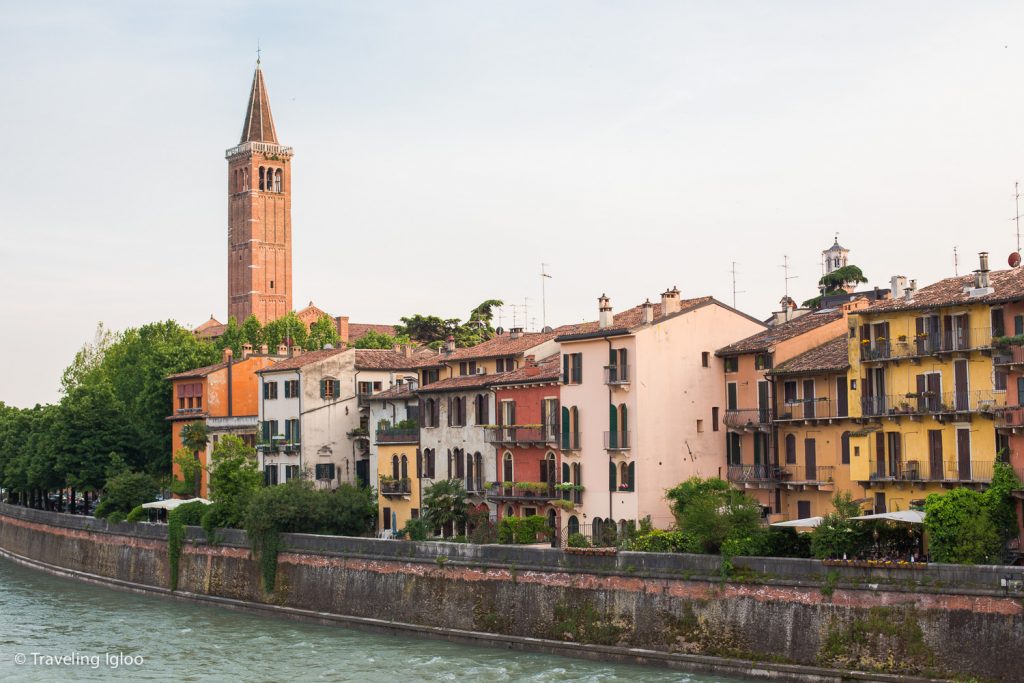 Buy Ceramics and Dishware in Nove, Italy
There's a town in the mountains about 81 miles northeast of Bardolino that makes all sorts of ceramics. Many make things for Williams & Sonoma and other popular stores, and items that don't quite meet the standard are sold very inexpensively here.
We visited once and were blown away by the prices. We purchased an entire dish set along with beautiful salad and serving dishes for a fraction of what we would have paid in store.
The town of Nove is a bit rundown, but there are many different ceramic factories and storefronts to explore. If you look up Nove and 'ceramiche' you'll find many options.
For a beautiful and mountainous drive, take the A22 north. It's a steep drive with winding roads, but the views of the lake are to die for.
Visit Spiazzi – Madonna della Corona
This catholic church is carved into the high mountainside northeast of Lake Garda. It is said that it's placed between Earth and Heaven. You'll need a car and a strong stomach to get here, but the views and seeing it in person are worth it!
Other Things to Do on Lake Garda
Visit Other Towns
There are so many cute towns to visit along the lake.
After visiting Lake Garda five times, my absolute favorite region is the mountainous Alpine area in the north. The mountains jut out of the lake and it's just so beautiful.
If you are visiting the area, be sure to also explore Malcesine, Limone, and Riva del Garda. Malcesine and Limone are (in my opinion) the best towns on the lake. They are more touristy, but there is a reason for that!
On the southern end of the lake, Sirmione is a beautiful town with a lot of history.
Get Panoramic Views Aboard the Monte Baldo Cable Car
In Malcesine, there is the Monte Baldo cable car that will take you to the top of Mount Baldo. The cable car slowly turns 360 degrees as it ascends and descends the mountain and is the only one of its kind in the world.
Try Windsurfing
Lake Garda is one of the most popular spots in the world for windsurfing. In the north, there are a few schools where you can practice your skills on the water.
Rent a Private Boat
For a more personal experience, you could rent your own boat from Bardolino. Many don't require a license, just your ID and payment! We did this on Lake Como and it was the highlight of our trip. We took the boat out for 3 hours, stopped in the middle of the lake for a swim, and ate sandwiches aboard. It was such a fun way to spend the afternoon.
Wine and Food Tasting
Many of the most popular wine tastings are in Lazise. With the long boardwalk, you could walk to Lazise from Bardolino, or easily catch the bus.
There's even an e-bike and wine tasting tour (here's my affiliate link) that starts and ends in Lazise. Or you could combine wine and food tasting at a local vineyard (affiliate tour link).