How to Plan the Perfect Trip to Alaska [2023]
Hey there!
This post may contain affiliate links, meaning I may be compensated if you click on one of my links, at no cost to you. As an Amazon Associate, I earn from qualifying purchases. Read my disclosure policy for more information.
Planning a trip to Alaska without any help is a bit daunting. It's a huge place with a lot to see and do. I've traveled extensively around the world, so I know what it's like planning a trip. I grew up in Alaska and have traveled quite a bit around the state, so I also know what it is like to feel like a visitor here.
I created this extensive article that covers all aspects of planning your trip. Be sure to take notes and check out my other posts about Alaska too!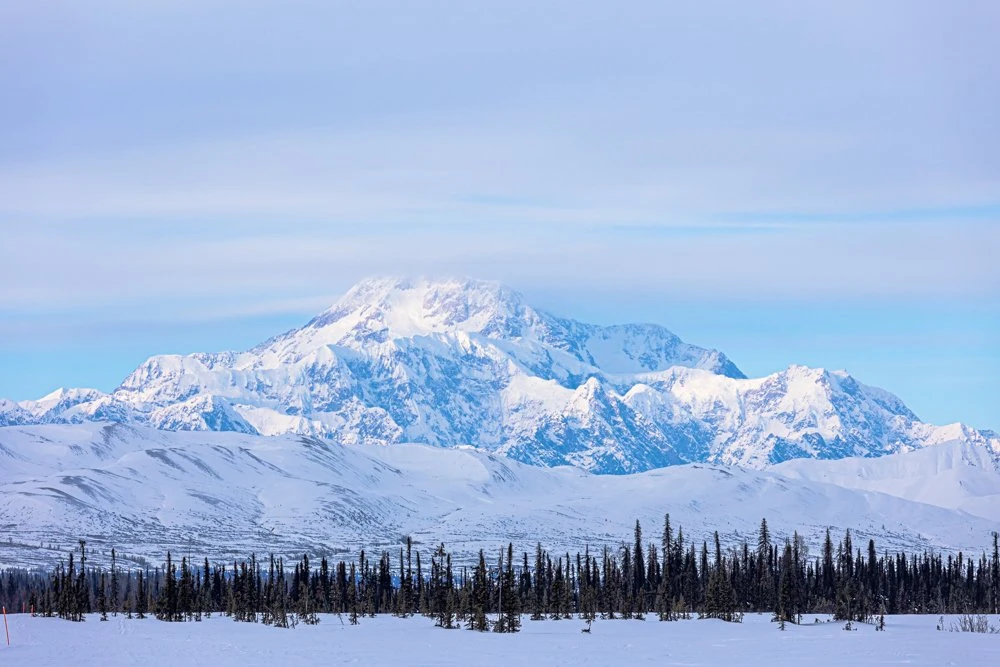 Planning your Trip
This article is intended to guide you through the planning stages to create your perfect Alaska itinerary, uniquely suited to your needs. There is not a set itinerary in this guide (you can find one here), but it will provide ideas and guidance in the planning stages of your trip.
Here's the thing about travel. Everyone travels differently. My husband and I do not like seeing every single touristy thing out there. I'd rather skip some activities and only focus on what I love.
Some people would rather get up and go, and want to see everything possible. There is plenty to do in Alaska, so that's an option too!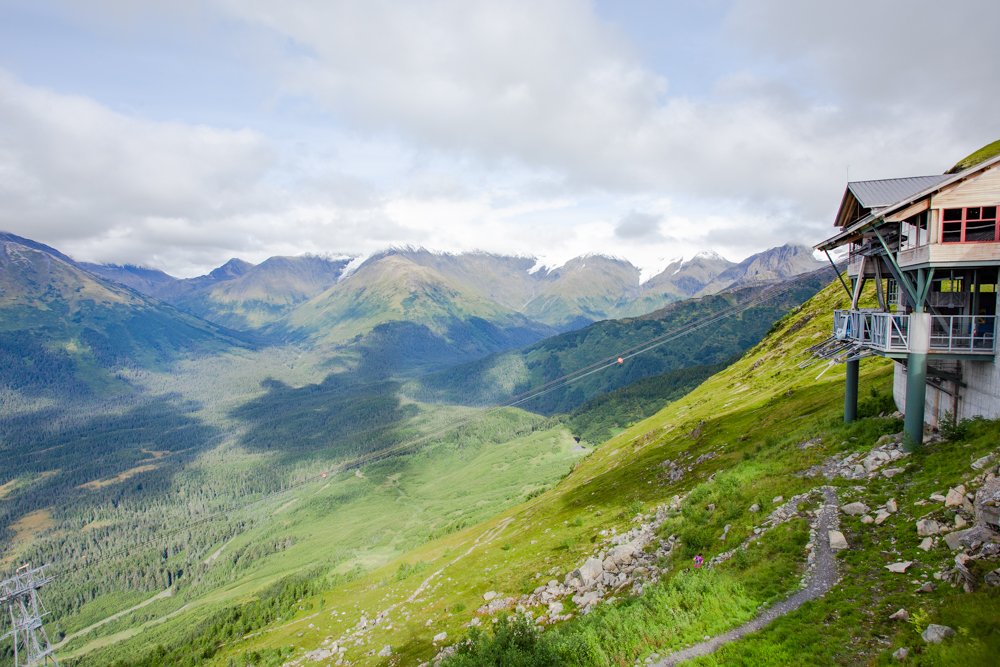 When Should you Start Planning your Trip?
If you want to see Alaska in the summer (mid-May to early September) then ideally you will want to book as early as possible.
A good rule of thumb is to book your trip (accommodations, tickets, excursions) by the end of the previous year. So for a summer trip, you'd want to have everything booked by the end of the previous year at the latest. This will ensure you get the best choice of accommodation and your preferred excursions will be available.
Flight prices vary a lot throughout the year. I like to book in advance, especially if I'm also booking everything else. I use Google Flights for my flight searches. They have a calendar feature so you can easily see the cheapest days to fly. I also use Going (Scott's Cheap Flights) as they send deals to my inbox nearly daily. I've seen many deals to Alaska over the years but also deals to places all over the world.
During the off-season, you may be able to get a good deal on a flight. You'll also be able to much more easily find places to stay, but some of the popular activities (snowmachining and Northern Lights tours) can book out early.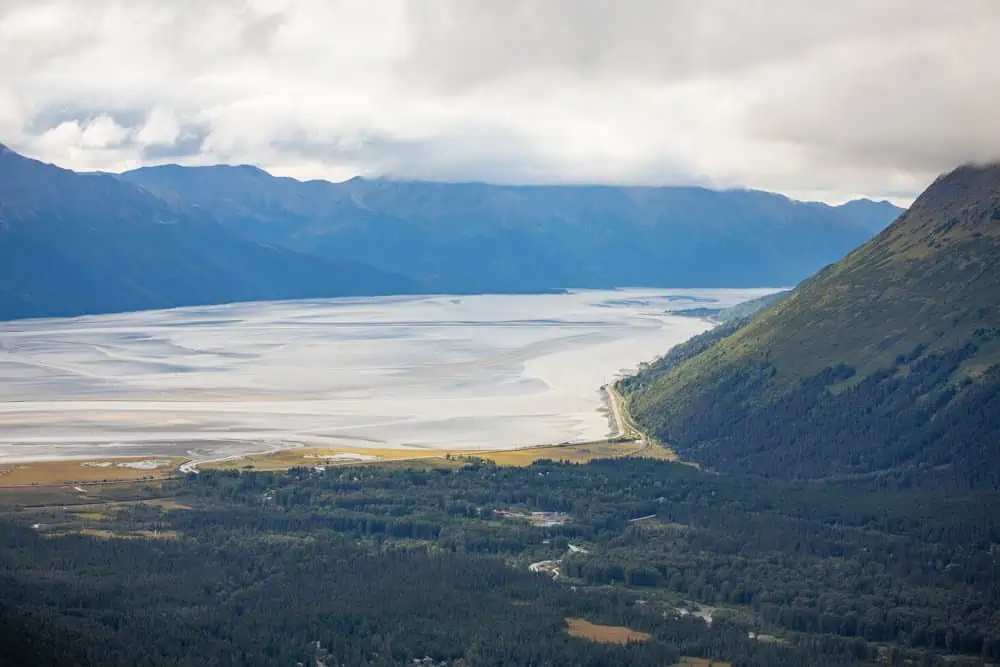 Another big reason to plan your trip well in advance is so you can secure your lodging. Alaska is full of small towns with limited accommodations. The best ones book up quickly, with people often booking a year in advance.
For example, in October I tried to book our favorite place in Seward at the end of May for the next year and it was already booked. That's 8 months in advance! There were other places available, but this one is right on the beach, has a covered porch, and is a fantastic place to build a fire and enjoy whale watching.
Excursions, especially Denali, fishing charters, and some more remote options, also book up quickly. I've never had trouble getting a last-minute spot on a whale-watching cruise, but that could be more difficult in 2022 with the resurgence of tourism.
If your trip is a month or a few months away, don't fret. There are sure to be many options available, they just might not be your first pick.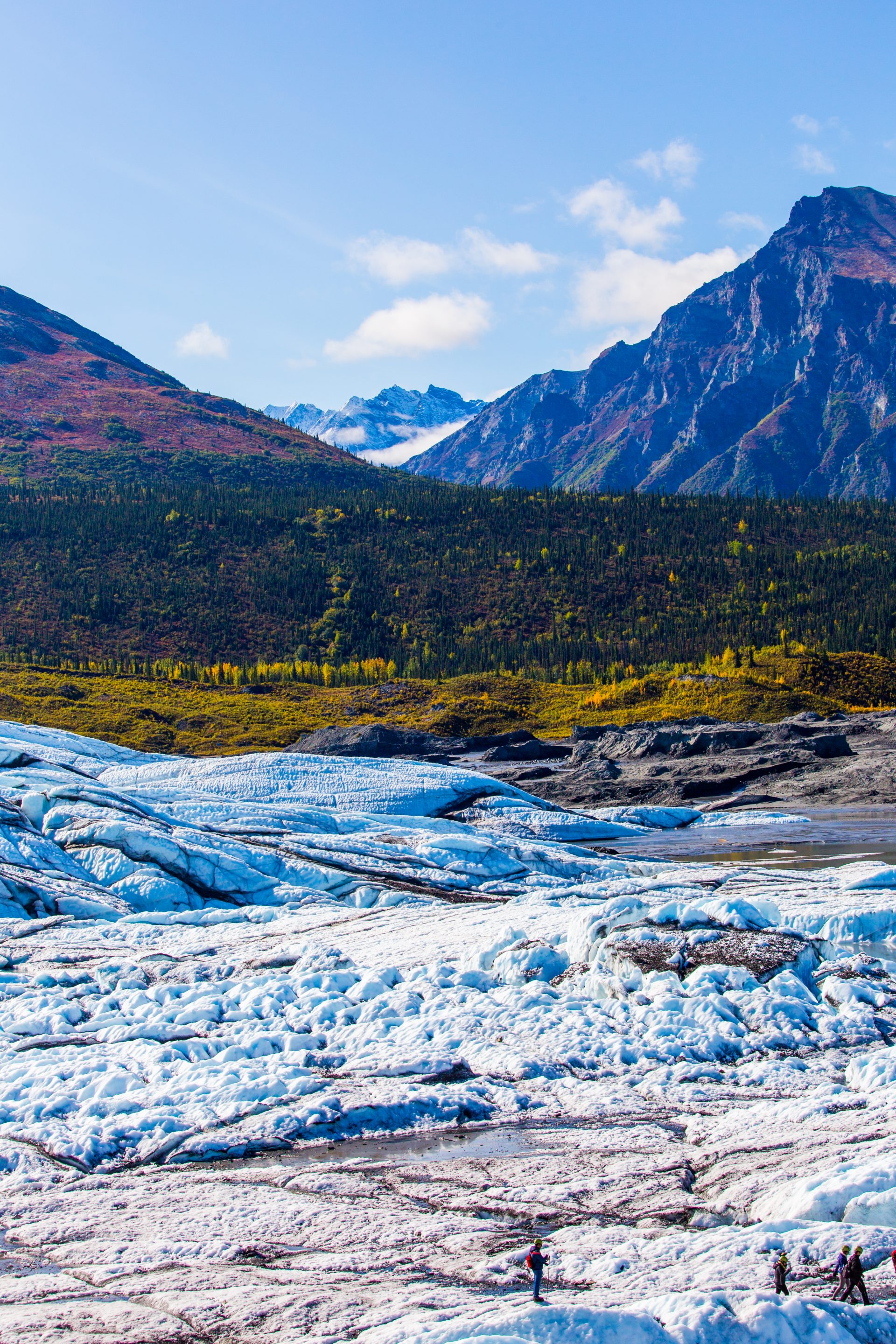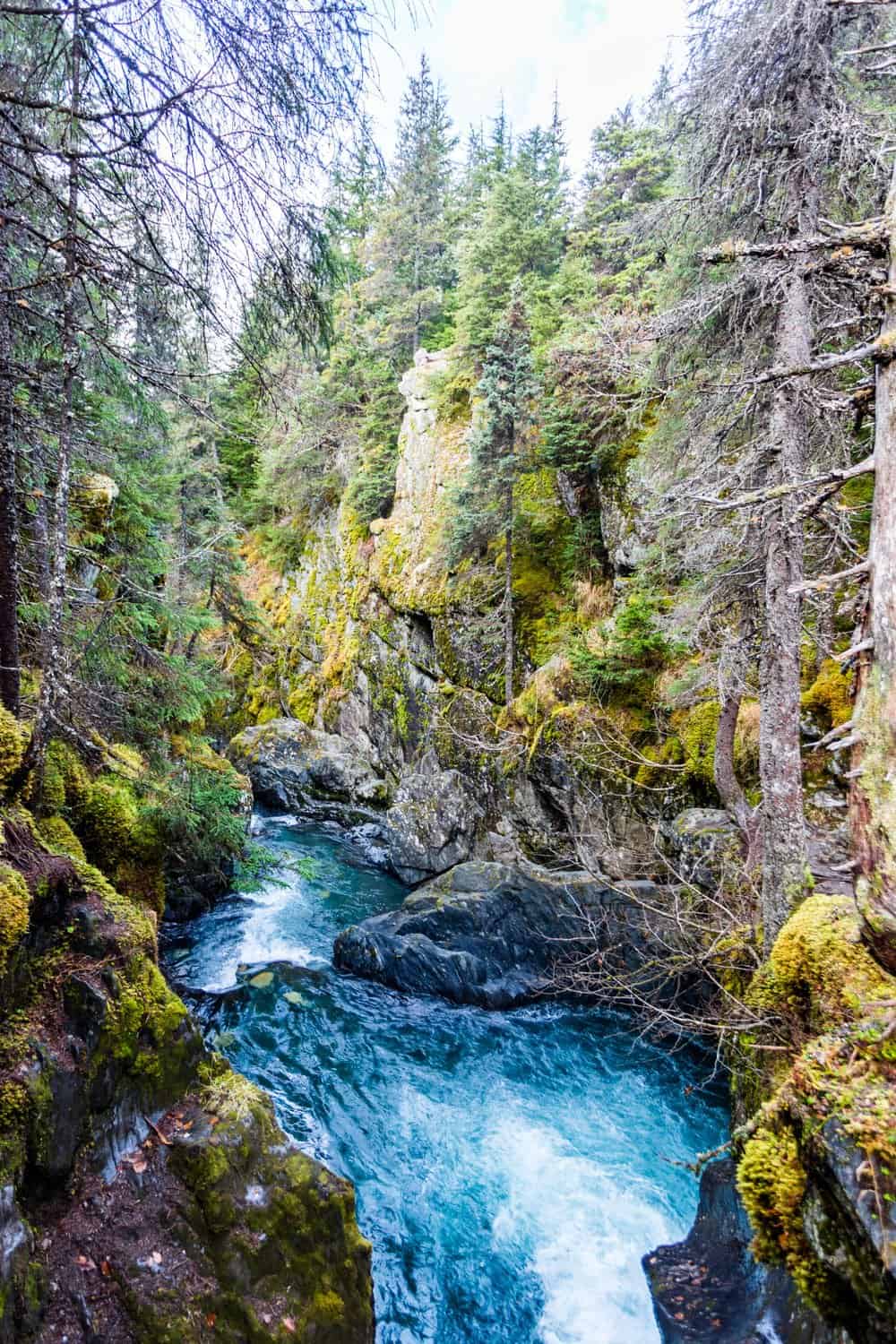 When Should You Visit Alaska?
Visiting in the Summer Months: The best weather is from June to mid-August, and this is also when most people visit Alaska. If you start planning early, the summer is a wonderful time to see the state. Everything is green and colorful, the sun never really sets, and there's plenty to do.
It's not all perfect though – prices will be the highest and mosquitoes will be out in full force.
Visiting in the Shoulder Season: Late April through May, and September/October (mostly after Labor Day) are considered the shoulder season in Alaska. Most rentals drop their rates from the 'summer rate' to the off-season rate. There are deals on a lot of tours. There are also many tour operators and places that close (Denali closes after Labor Day typically) in the shoulder season, so you may not be able to do everything on your list. There are usually fewer crowds and you get more of a local feel.
The weather this time of year is anyone's guess. It could snow, sleet, rain, freeze, or be unusually warm. I'd recommend bringing lots and lots of layers this time of year!
Visiting in the Winter: Some people recommend visiting Alaska in the winter. I really only recommend doing this if you have specific winter activities you want to do. This includes seeing the northern lights, doing any winter sports, or snowmachining.
If you aren't used to driving in the snow and ice, I wouldn't recommend making Alaska your first experience. It's dark much of the day, it's hard to see the moose on the road, and the roads can be pretty dangerous.
For a full breakdown of when to visit Alaska, I wrote a post all about this topic, here.
How Long Should you Stay in Alaska?
In my opinion, you need at least 7 days in the state. If you can do 12 full days, then you can see quite a bit. So I would suggest booking no less than 7 full days here (not including travel time).
5-7 days: You can pick one area below and see the highlights.
7-9 days: You can pick two areas below and see the highlights.
10-12 days: You can pick two areas below and see a lot!
13-15 days: You can likely see all of the Kenai Peninsula, Southcentral Alaska, Denali, and the Interior.
15+ days: See multiple areas, slow down and take it all in.
Decide Which Region to Visit in Alaska
Alaska is big so it's highly likely won't see everything in one trip. I do not recommend trying to visit Seward and Denali and Fairbanks in 7 days. You would be driving the entire time. When you think of Alaska, it can be broken down into a few main areas:
The Kenai Peninsula is loaded with all of the quintessential Alaska experiences.
Located south of Anchorage and covering nearly 25,000 miles, it's home to Homer, Seward, Kenai, Cooper Landing, and is very popular for fishing. Of course, there are so many other things to do in this area of the state too! Homer is the main take-off point for bear viewing in Katmai National Park (Brooks Falls) and Kodiak Island.
There's world-class fishing on the Kenai River, the famous Mt Marathon race in Seward, whale watching in multiple areas, and more beauty than can be captured in one trip. I love this area of the state and visit these areas as much as possible in the summer!
Main Areas to Visit
Seward
Kenai
Cooper Landing
Homer & Seldovia
Main Activities
Whale Watching: Seward & Homer
Fishing: Seward, Homer, Soldotna, Kenai, Cooper Landing, Russian River, Ninilchik, Deep Creek, and more.
Glacier Viewing: Seward, Homer, and some stops along the way
Ocean Excursions: Seward & Homer
Bear Viewing: Flight tours from Homer (also possible anywhere, especially where there's fish. Many can be spotted along the Russian River)
Hiking: All over the Kenai Peninsula, but will be more concentrated in the Seward area. There are good hiking opportunities across the bay from Homer such as the Otterbahn in Seldovia.
Popular Tours: Glacier tours, whale watching and wildlife, fishing charters, kayaking tours, dog mushing on glaciers, bear viewing in Katmai.
Driving Times
Anchorage to Homer: 5 – 5 ½ hours
Anchorage to Seward: 2 ½ – 3 hours
Homer to Seward: 3 ½ – 4 hours
*Don't believe Google. Driving times are always longer than what's listed.*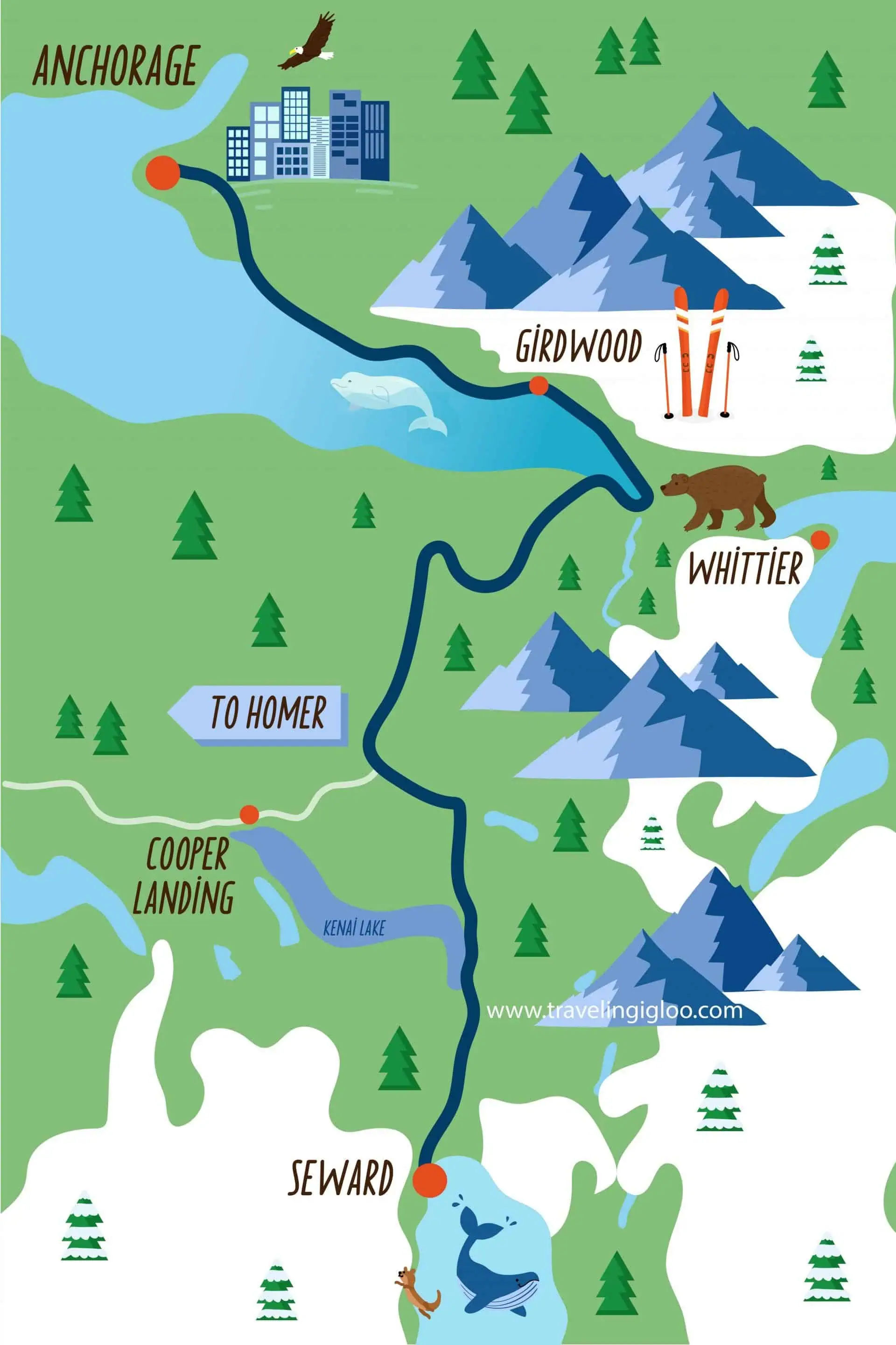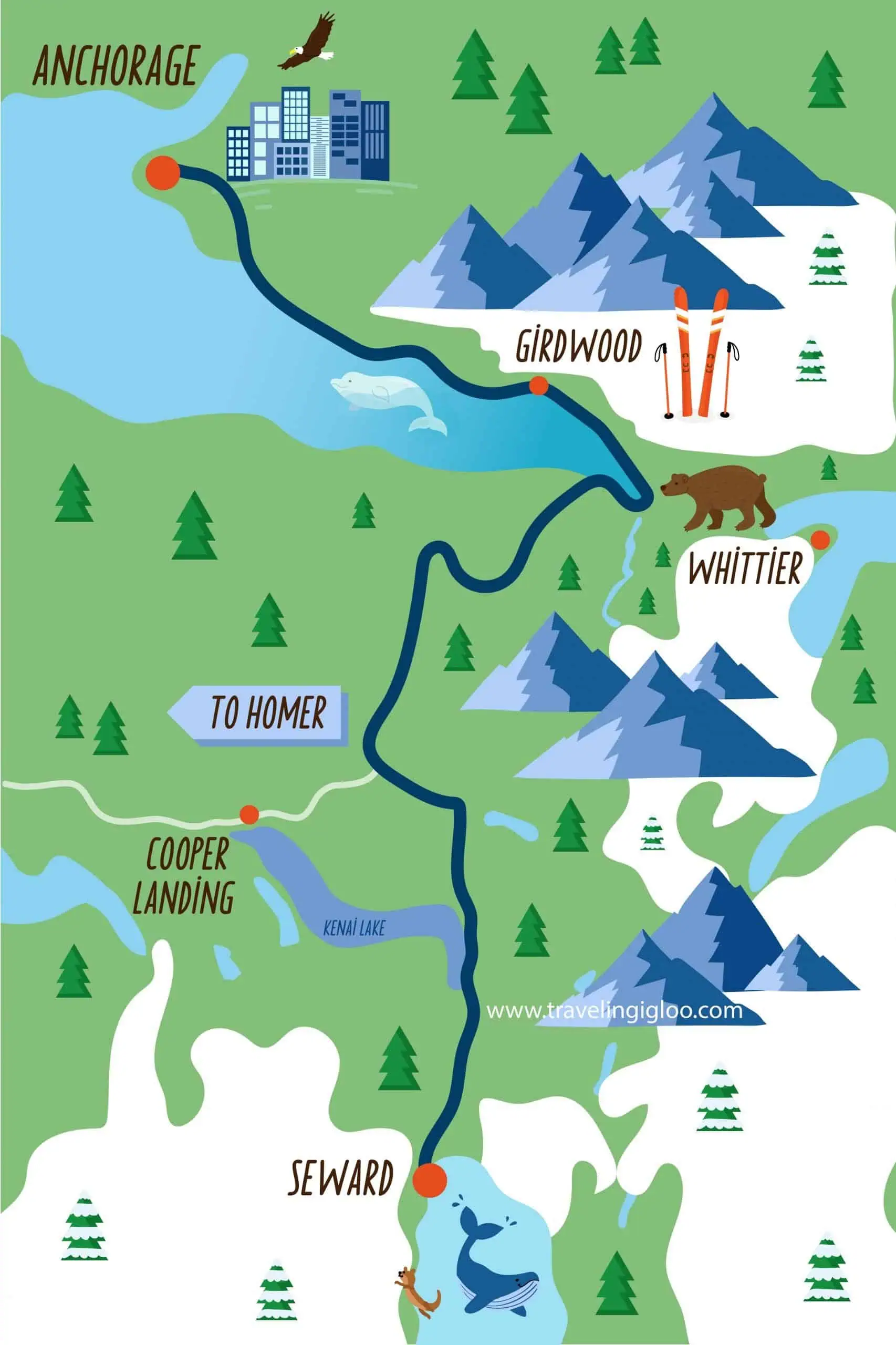 This large area described as 'Southcentral' is self-explanatory; it's located in the southcentral part of the state. Over half of Alaska's population is located in this region, and it's loaded with plenty to see and do.
The Kenai Peninsula is part of the greater Southcentral Region, but it deserves its own spot as there is so much to do just within that area. And for planning purposes, the drive from Anchorage to Homer usually takes well over 5 hours. If you're on a shorter 5-day trip, it might be too much to try and see Homer and Kenai and then head North of Anchorage to explore those areas as well.
In addition to the Kenai Peninsula, Southcentral includes the Mat-Su Valley (Palmer, Wasilla, Hatcher Pass, Matanuska Glacier, Knik), Talkeetna, and even Valdez (drive time from Anchorage to Valdez is over 5 hours heading Northeast). Southcentral is home to larger-than-life mountains, hundreds (maybe thousands) of glaciers, tons of wildlife, and immense beauty.
The Anchorage area isn't typically considered a popular tourist stop, but if you're in town there are a lot of things to do.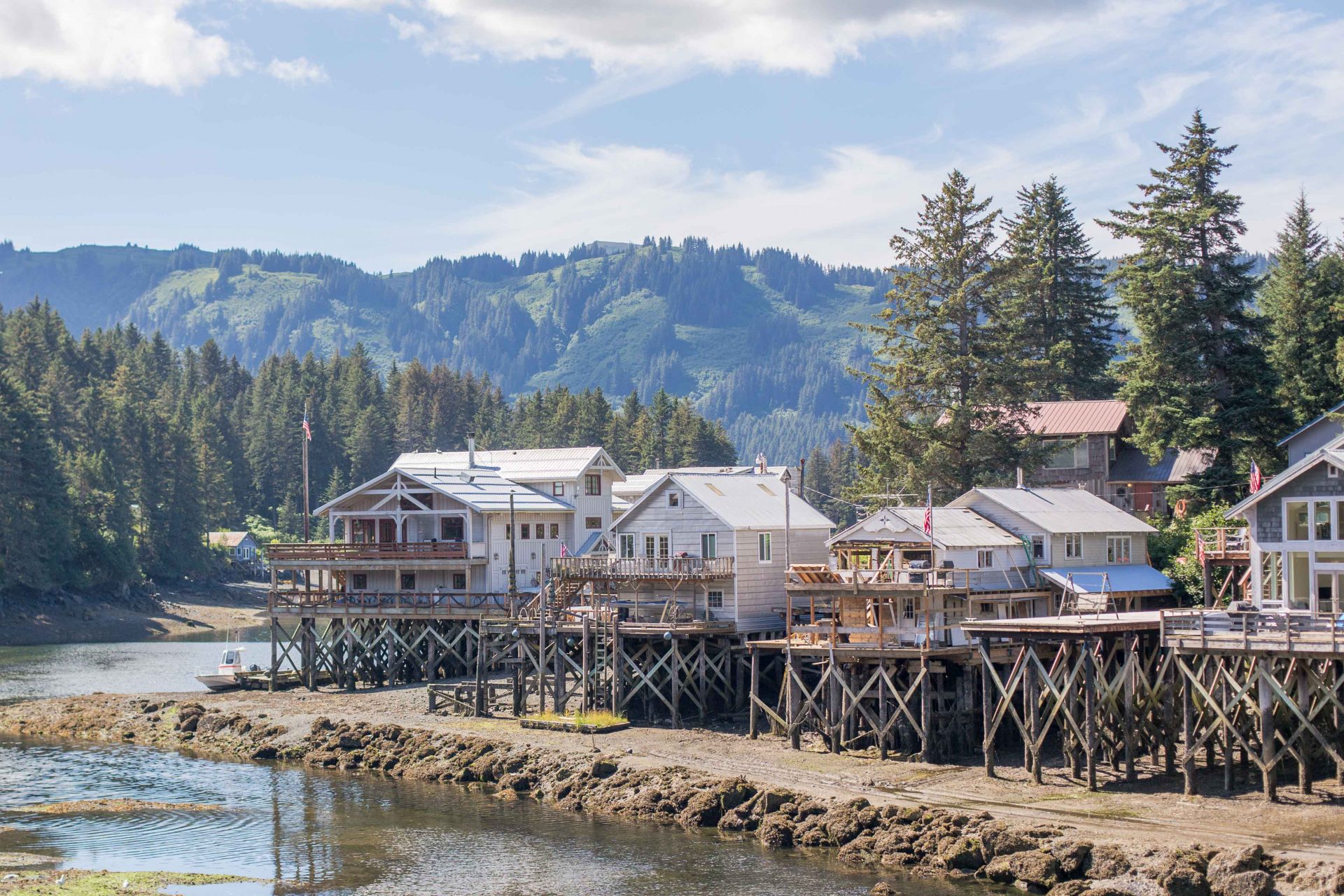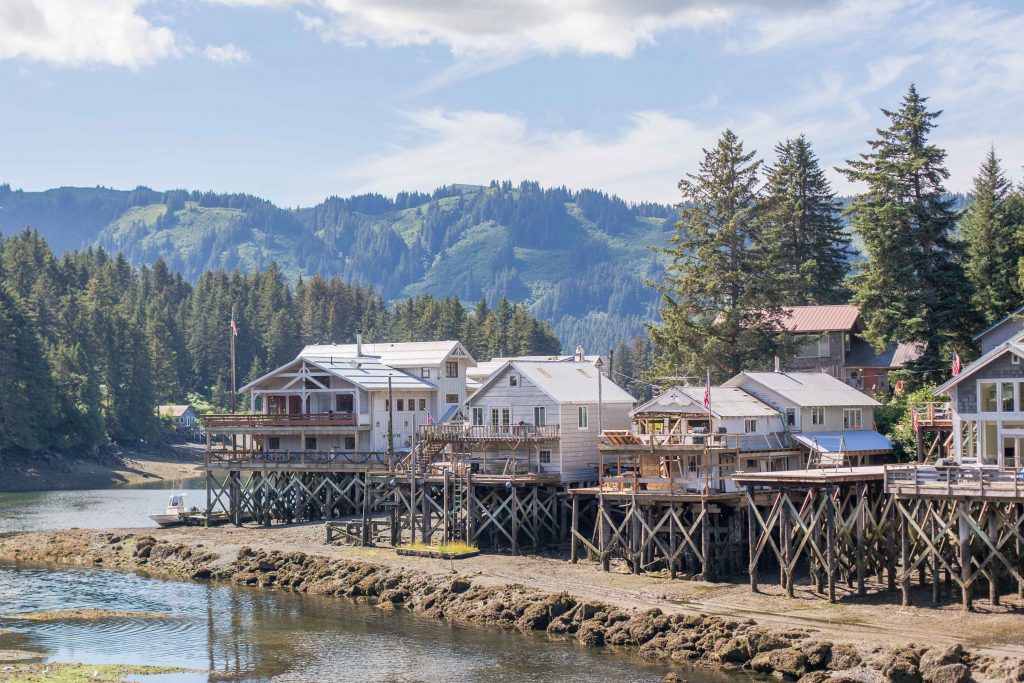 The most popular spots to visit in Interior Alaska are Denali National Park, Fairbanks, and the surrounding areas.
If Denali is on your must-see list, but you are flying into Anchorage and don't have much time, I HIGHLY recommend driving the 2 hours North to Talkeetna and going on a flight tour. There are many tour operators that run day trips. I really like this tour with K2, and I actually recommend doing this even if you have more time. It's the best way to see the mountain (in my opinion, anyway).
Fairbanks is a great winter spot to watch the northern lights. If that is why you're visiting Alaska, skip Anchorage and fly right to Fairbanks.
Fairbanks is much closer to Denali than Anchorage, but if you like driving then you can also fly into Anchorage then drive north to Denali.
This area is most often visited by boat. This is where cruise ships go, and for good reason. Southeast Alaska is full of islands and has no road system connecting them to the rest of Alaska (with a few exceptions). So cruising is the easiest and in my opinion, the best way to see the Southeast towns of Ketchikan, Skagway, and Juneau.
If you don't love cruising, you can fly to the towns individually. There is also the Alaska Marine Highway. Unfortunately, it can be pricey to travel through the ferry system, and it's often cheaper to take a cruise. A one-way ferry from Juneau to Ketchikan, for example, will run for $140. Instead, you can go on a 7-day cruise for porting from Vancouver for under $450 (and you'll see all the main towns in Southeast Alaska).
Driving Times are Not As They Seem
Alaska is big, really big. If you are using Google Maps, you will want to add an hour or so to every trip. You are going to want to stop for pictures and there is a 99% chance there will be construction on your drive. There's also a chance you'll encounter wildlife of some sort and will want to stop for photos.
There is a joke that there are only two seasons in Alaska; winter and construction season. Summer is the best time to visit, but it's also the best (and only) time to take care of all road construction as well.
When you are looking at driving times, be sure to also check the distance it will take to get to each spot.
Google Maps states it is 4hr 10min (222 miles) to get to Homer from Anchorage. In my experience, it typically takes 5 1/2 hours. For most places, you are going 55-65mph, so if there's any road construction or an accident slowing you down, this will add quite a bit of time to your trip.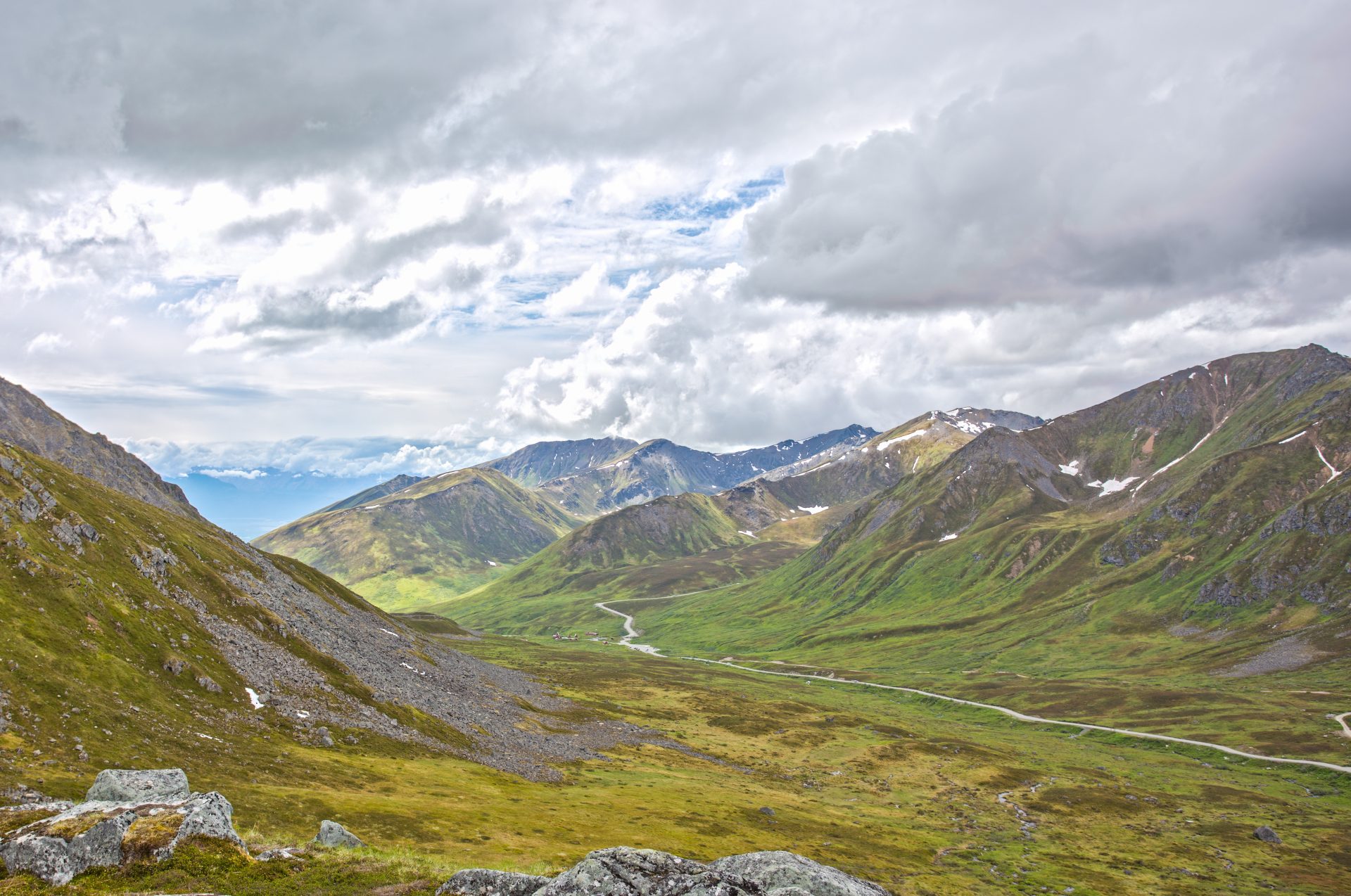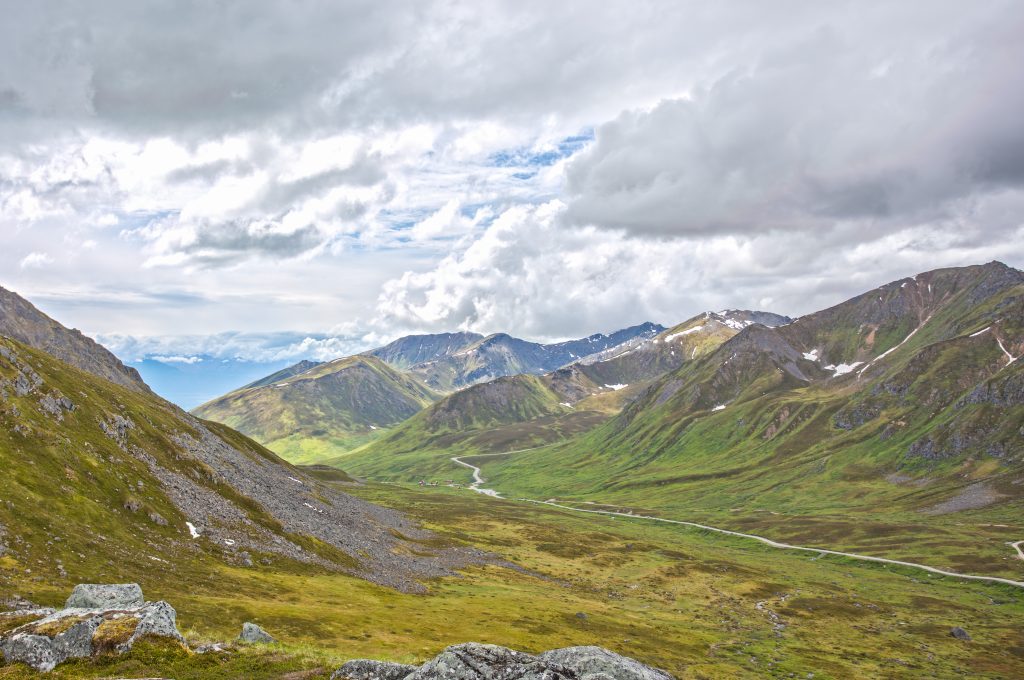 How to Get to the State
Flying: Aside from cruising, most people will fly to Alaska, which is my recommendation. The main airports are Anchorage (ANC) and Fairbanks (FAI). Juneau is the main airport in Southeast Alaska.
Driving: If you are moving here or you're retired or you have a lot of time and don't need internet, then you could consider driving to Alaska. I've done this drive 3 times and it's beautiful, but not for the faint of heart.
It's also not easy on your car. It's about 2,300 miles just from Washington state to Alaska, and takes about 44 hours (4-5 days). That's without any stops. Much of the road isn't paved (especially in the Yukon Territory), there are many potholes, there's wildlife that stops on the road, and there are very long stretches of nothingness. It is definitely an adventure though, and if you plan 5-7 days of your trip each way to be dedicated to this drive, then you can do it.
Ferry Option: There is the option to take a ferry. Some people prefer to ferry up with their car or RV and then drive down. The ferry is not cheap, so call their reservation line to get an idea of prices and ferry times before committing to it.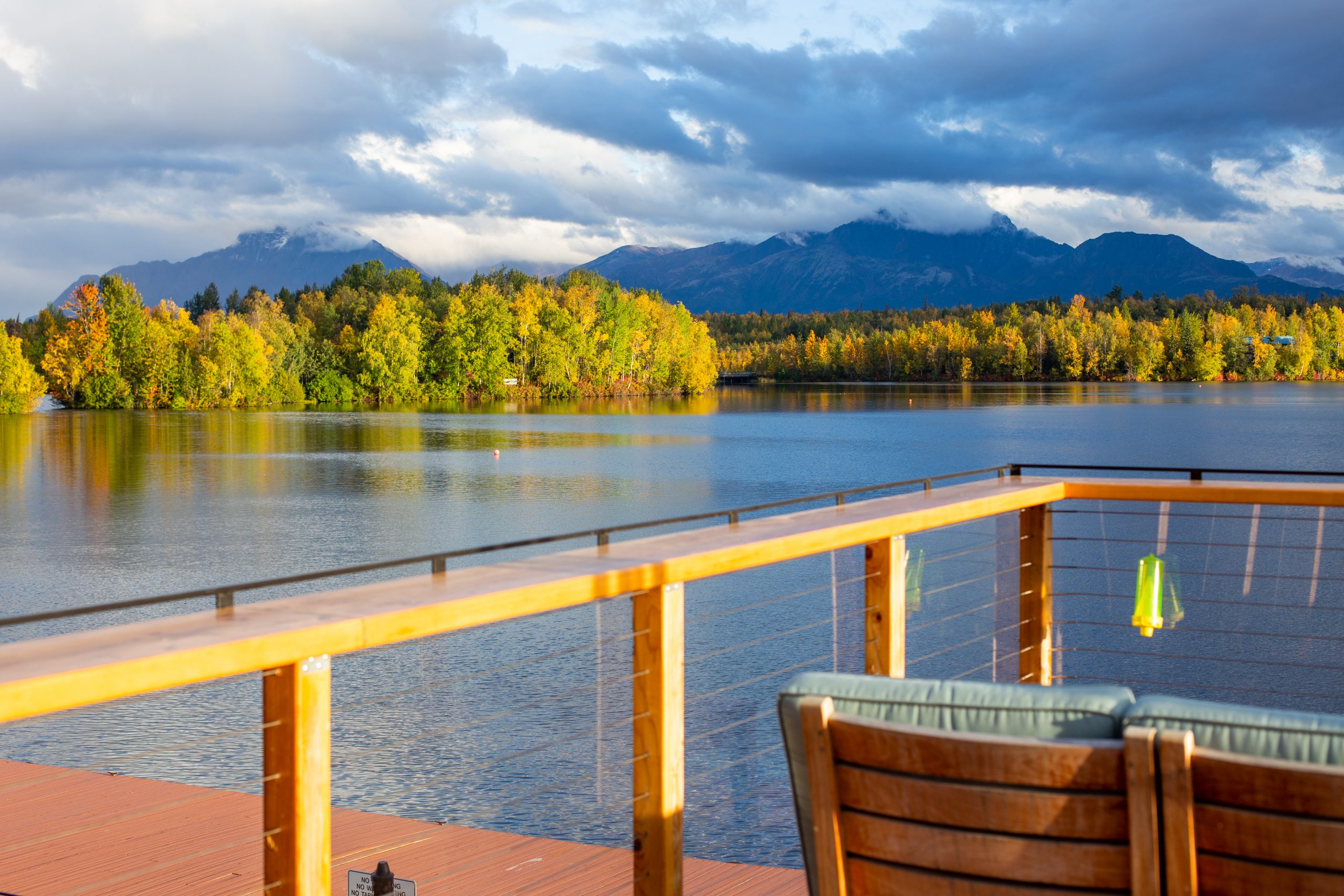 How to Get Around the State
There are quite a few ways to see Alaska. Here is a list of the most common ways to travel around up here.
With a Car
This is a popular way to see the state. If you are flying into Anchorage, you can see a lot of Alaska by car including Seward, Denali, and Fairbanks. There is not a road system that connects Southeast Alaska to Southcentral Alaska (unless you go through Canada, but that would be a long trip!). For example, if you are flying to Juneau you will need to fly or take a car ferry to see other areas of the state.
When it comes to driving around the state, I think it is a VERY easy place to drive. There aren't many roads and there is rarely traffic. Even in high tourist season. The biggest sources of traffic in the summer are due to construction or slow motorhomes.
There are some gravel roads that rental agencies don't allow, so if you are planning off-the-beaten path travel, check the fine print for your rental car. Otherwise, the main roads are all paved and have passing lanes or multi-lane roads.
Average speeds: 55-65mph
Securing your Rental Car
There are many car rental companies all over the state, but the majority are in Fairbanks and Anchorage. Just like accommodations, you'll want to reserve your vehicle very far in advance (at least 6 months if possible). If you wait too long, there is a real possibility that nothing will be available, or the prices will be outrageous.
There are many rental booking sites out there. I usually use rentalcars.com or Kayak.com (which will show Turo listings as well). If you have a credit card, check to see if they offer discounts if you book through them. Many credit cards also cover most insurance which can save quite a bit of money (be sure to check their specific policies).
I also recommend downloading the Turo app. With Turo, locals list their own vehicles for rent. Often you can get a much better deal or find the exact vehicle you're looking for.
Since you're renting a vehicle from one person, there is the risk that the car breaks down before you arrive or something happens (vs a rental agency that has a fleet). But if a host cancels, they are charged a fee and an automatic review is added to their listing, so it's not in their best interest to do this!
FUN FACT: Did you know in Alaska it's illegal to have more than 5 cars behind you on the road? If you find yourself with a few cars waiting to pass, then be sure to pull over at a designated spot or where possible.
Will My phone (Maps) work in Alaska? Yes, for the most part, your phone will work fine up here (unless you are international, then check with your carrier). Most large US carriers are in Alaska including AT&T and Verizon. Sprint and T-Mobile are available through a GCI partnership.

If you have a smaller carrier, check with them before you head up. There are some spots along remote highways where you won't have a signal. But for the most part, if you plug in your destination on your phone before you leave, the GPS should work even outside of signal range. And even if your cell signal doesn't work at all, there are only so many roads, and the main towns are marked with signs.

If you want to have a hard copy map, you could grab an Alaska Milepost Book. It's updated annually and includes all the maps and information you need for the entire state. I always grab one when driving through Canada.
With an RV
I think this is a fun way to see Alaska (you can read my full article about it here), and it can save quite a bit of money on accommodations too. Great Alaskan Holidays, ABC Motorhome, and Cruise America are the most popular RV rental companies.
There are also sites where individuals rent out their personal RV's.
RVShare is my favorite website to find a great RV rental. Often the prices are better and you also get more variety to choose from.
Most of these RV's have unlimited mileage and come equipped with everything you need at no additional expense.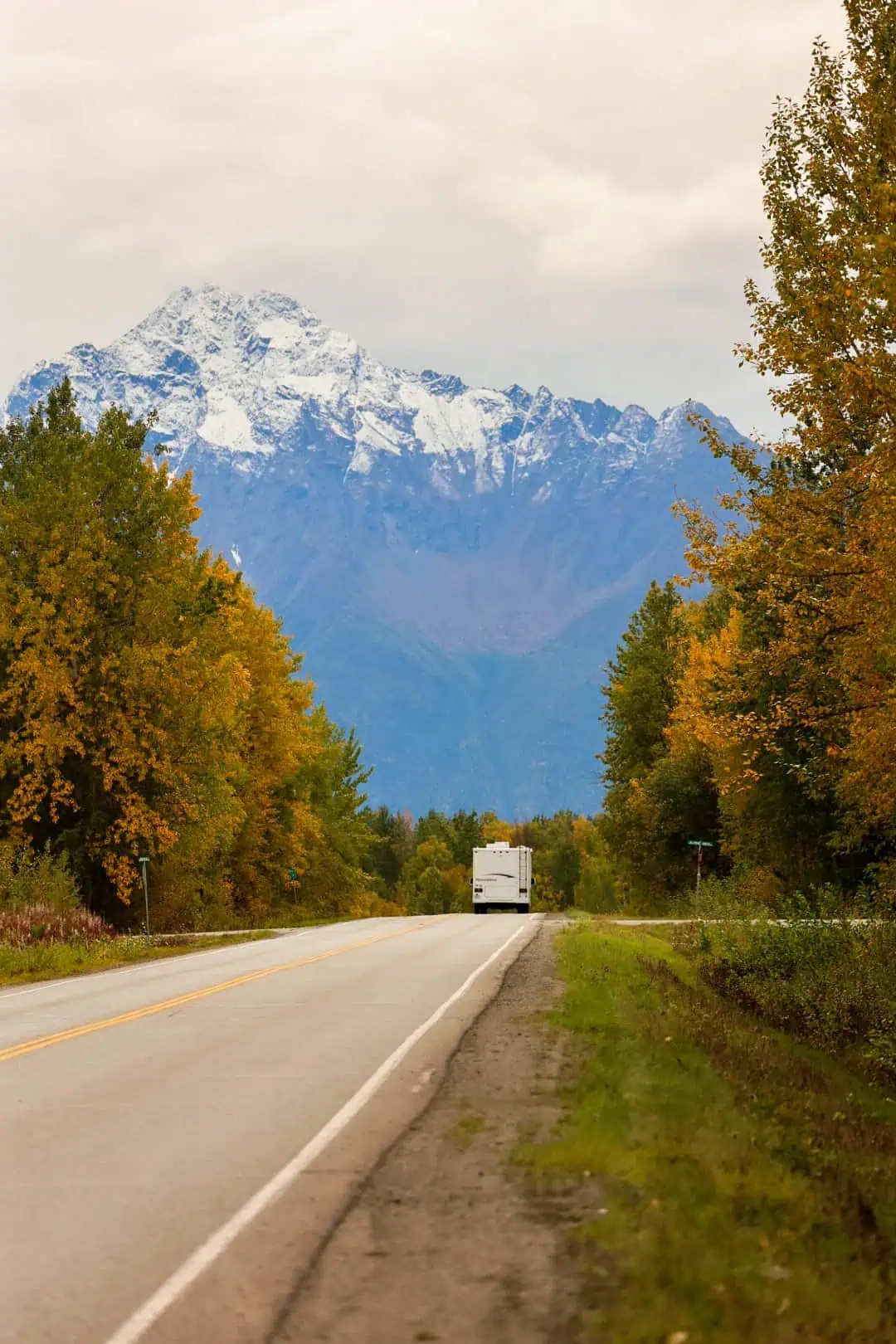 An average RV runs about $200-250 a night.
While this may seem a bit pricey, when you consider traveling with a family or multiple people, you are only paying for the RV versus two hotel rooms or a larger Airbnb. Then you have a built-in kitchen so you can cut down on food costs substantially.
Upsides: An RV has the benefit of getting a premium spot either on the water or at a beautiful campground. There are many beachfront camping spots in Homer and Seward. The hotels and Airbnb's are much more expensive in premium locations and book up quickly. This is also Alaska and is the perfect place to get the RV experience. If you are traveling with kids or another couple, an RV can save money (but maybe not your sanity, hah!).
Downsides: There are downsides to RV travel. RV's are slower on the road and they are larger, so they can't get to as many places. It's also not as easy to run to town quickly if you forget something.
They can also be difficult to drive, especially if you aren't used to driving one. There are many campsites in Alaska that are first come first served, so there's some risk that you won't find a spot easily (and will have to drive around for a while).
If you like adventure and a little DIY, I think this is a great way to see Alaska.
By Air
Unless you're a pilot, most people don't see all of Alaska by plane. But, there are many areas in the state where I would absolutely book a flight. In my opinion, Denali is best viewed by plane and you can do this as a day trip out of Talkeetna.
There are many tours that land on glaciers or in remote areas not accessible by car. Brooks falls, located in Katmai National Park, is famous for its brown bear viewing and is only accessible by plane or boat. You can check out the live bear cam here.
Juneau will require a flight. If you're short on time but also want to visit Fairbanks, then you can take a quick 1hr flight from Anchorage.
By Water
I mentioned this above in the information about Southeast Alaska, but there are many opportunities to get out on the water. If you want to see the Inside Passage, a cruise is the way to go. But there are also plenty of day trips you can take on the water as well.
If you're driving then Seward, Homer, Whittier, and Valdez are the main towns where you'll find plenty of water activities (kayaking, whale watching, glacier tours, etc). There are also glacial lakes, regular lakes, and rivers like the Kenai where you can go white water rafting, kayaking, SUP'ing, etc. And of course, there's always fishing too.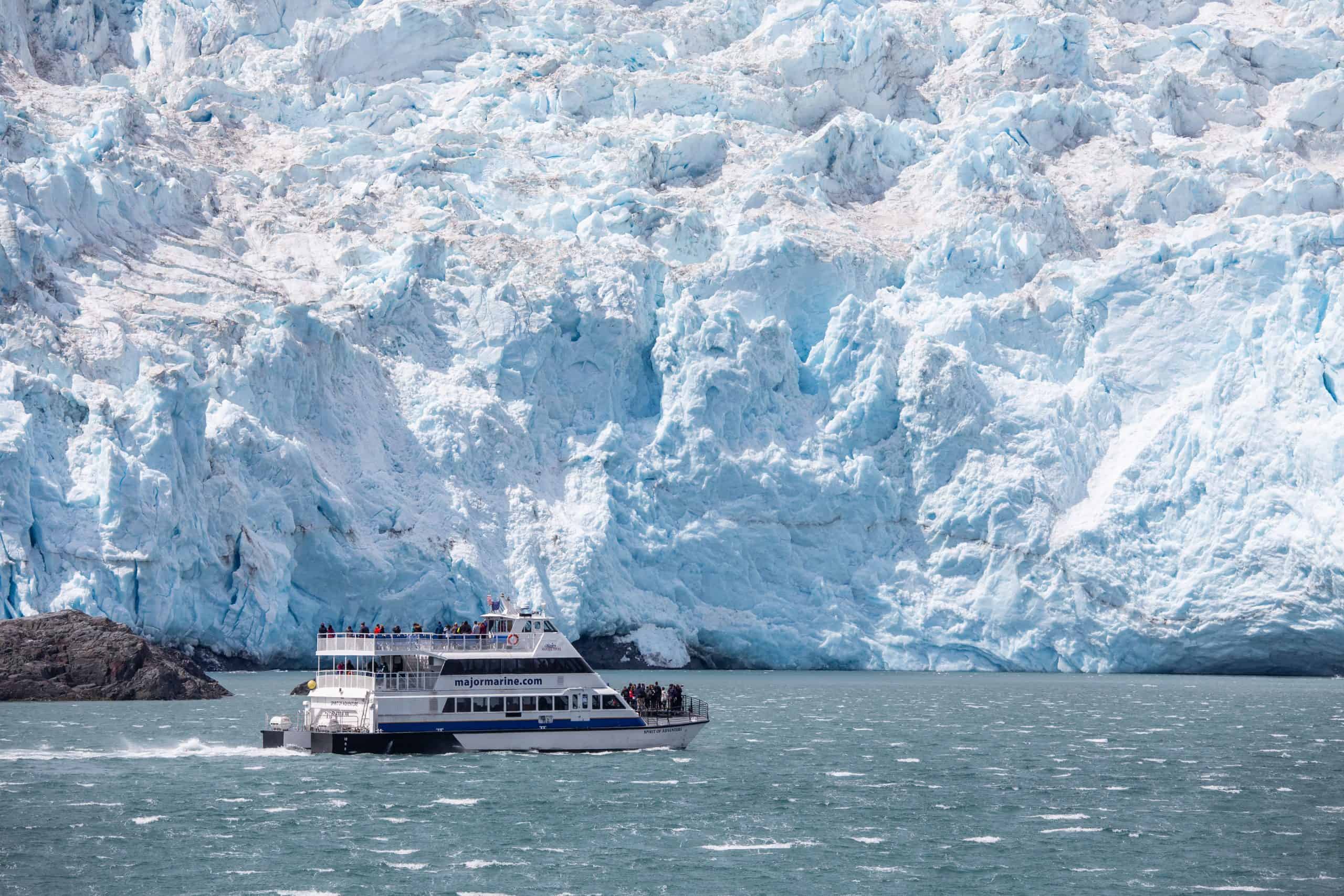 Types of Accommodations in Alaska
VRBO & Homestays
VRBO and Airbnb are really popular in Alaska. As with anything, the best places book up quite early (some book 8+ months in advance). I will add that there are also many b&b's and homes that are NOT on either of these sites, so it is also a good idea to do a Google search separately to see what else is available.
To see some of the coolest VRBO homes in Alaska, you can check out my article here.
Cabins & Lodges
Many cabins are listed on VRBO and similar types of sites. There are also some beautiful lodges and are likely also listed on sites like booking.com (my preferred booking site). Here are some of my favorite cabins and lodges:
Homer Inn & Spa: This hotel is located right at the beach in Homer. They offer a mix of suites, apartments, and rooms. Many rooms have ocean views and there is a hot tub available for use as well!
Resurrection Lodge on the Bay: Located right on the water in Seward, this lodge has stunning views of Resurrection Bay. It's located in a beautiful area called Lowell Point which is just a few miles past town.
Alaska State Cabins: For something a little more adventurous, you can book a State Use Cabin. There are hundreds located around the state. Many of these cabins require hiking or flying or taking a boat (or a combination of these). The more popular spots book well in advance, so be sure to do your research ahead of time. If your cabin is booked, you can try the Alaska Cabin Cancellations Facebook page.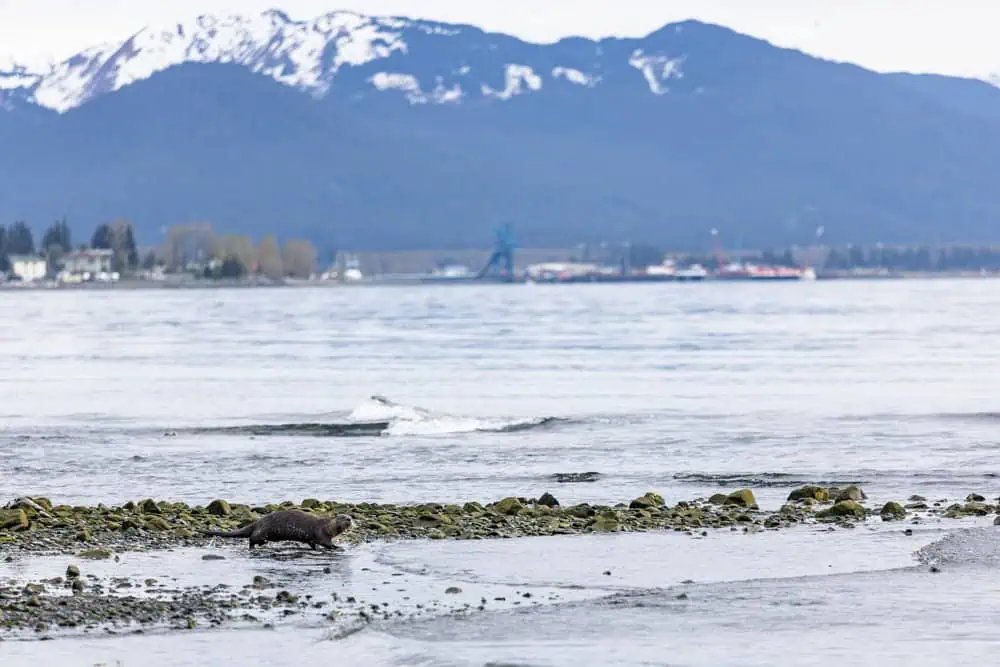 Hotels
While I typically recommend a VRBO or rental with more of a local feel, there are some definite perks of booking a hotel. Hotels provide creature comforts and typically have 24 hour check-in, breakfast included, and come with all the necessary amenities. And if you use points when you travel, you can save a lot by using those points towards a hotel stay. Here are some of my favorite hotels in Alaska:
Hotel Alyeska: This hotel is a staple in Girdwood and is one of the only ski resorts in Alaska. There are five main restaurants along with smaller cafes and food carts. There's a tram to take you to the top of the mountain for stunning panoramic views. Also at the top are a few restaurants, including 7 Glaciers, which was named one of America's top wine restaurants in 2019. The hotel has a pool area and spa, and they are opening a beautiful Nordic Spa, the first of its kind in Alaska.
Lands End Resort: Located at the very end of the Homer Spit, this hotel is a local favorite. Here you will get panoramic views of the bay and can enjoy a delicious dinner at the Chartroom. If you can, book an ocean view, you won't be disappointed.
Hotel Captain Cook: A staple to the Anchorage downtown skyline, the Hotel Captain Cook was built in 1965 (a year after the major earthquake) and is one of the largest in the city. There are some shops on the main floor and there are a few restaurants at the hotel. The Crow's Nest is an upscale restaurant that sits atop Tower III. It has 360-degree views of the city, mountains, and inlet.
Unique Stays
Have you ever slept on a beached boat? Well, you can do that in Alaska. How about an igloo? Also possible. Here are some fun and unique stays:
Orca Island Yurts
Kayaker's Cove
Chena Hot Springs
Hostels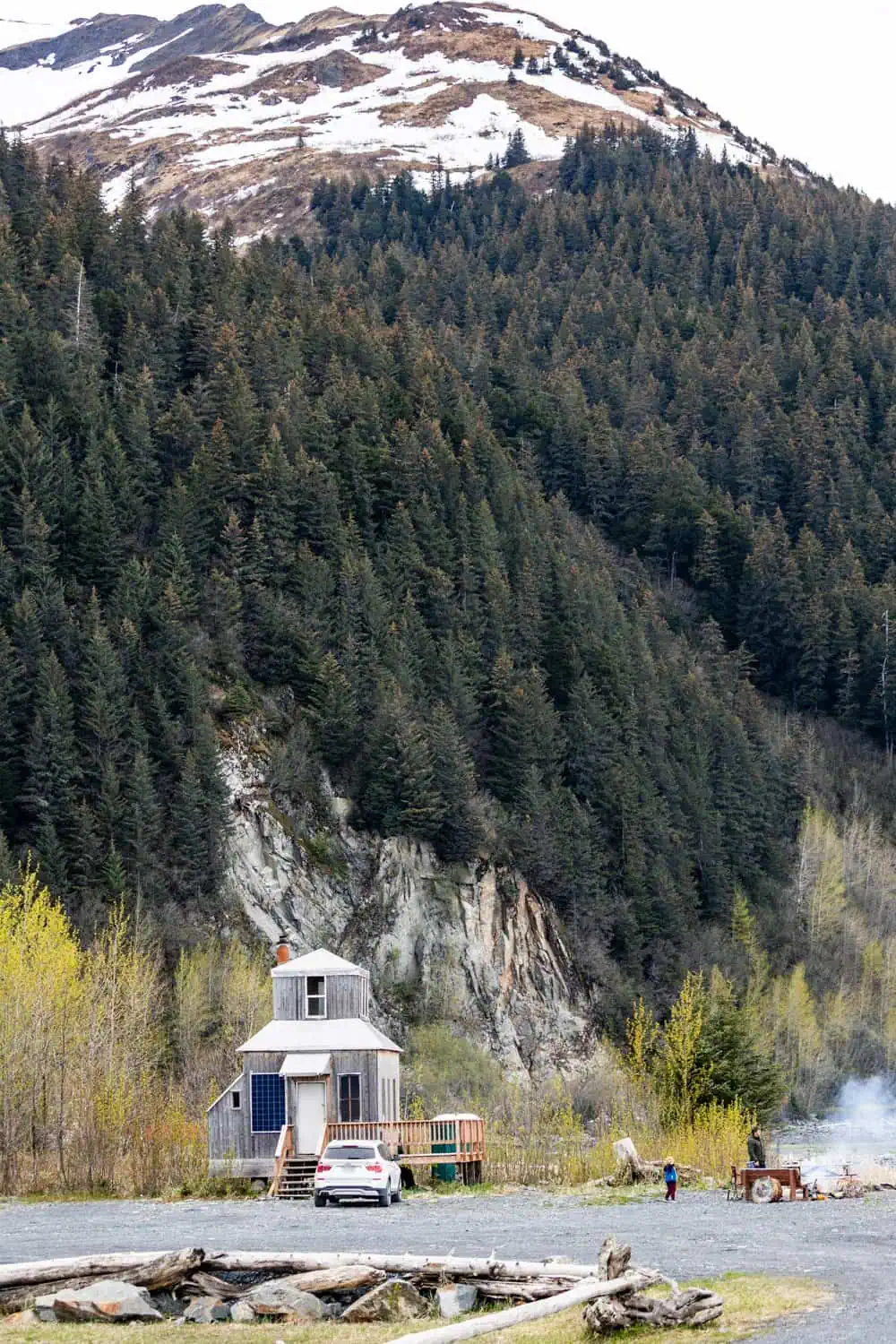 Budgeting for your Alaska Trip
Alaska is an expensive place to visit. This is especially the case once you add in lodging expenses and excursions. Aside from your flight, lodging will typically be your next big expense. Food can also be quite expensive up here, even at grocery stores. Think of Alaska like an island, everything must be shipped here and we are a LONG way away from the rest of civilization (heh).
Here are some cost estimates for your trip:
Appetizers: $12-16
Main Course: $14-25
Lodging: $160-300/night (possible to find shared rooms in VRBO for under $100)
Excursions: Anywhere from $100 to $1000 per person
RV: $180-250+/night
Gas: Usually runs a bit higher than the continental US
Gallon of Milk: $6
Loaf of Bread: $3-6
Here are some examples of how you can save money:
Consider tent camping or staying at a dry cabin for a few nights to save a ton of money on lodging.
Don't eat out for every meal. Stock up at either Costco, Three Bears (like Costco but local), or Fred Meyer. There's also Safeway and Carrs but I find them to be a bit more expensive than the other options. Anchorage will generally have better prices than the smaller towns. To save even more you can join the Fred Meyer, Carrs, or Safeway rewards programs at the store.
The same goes for alcohol. It's cheaper if you purchase in Anchorage (or Fairbanks). Brown Jug is the largest liquor store chain in the state. Also a fun fact, you can ONLY buy booze at a designated liquor store and they will always check your ID.
When you go out to eat, share meals! Most meals are large enough for two people, so save a little by splitting that meal.
If you are military, there are a lot of discounts around the state (even the liquor store offers a discount!)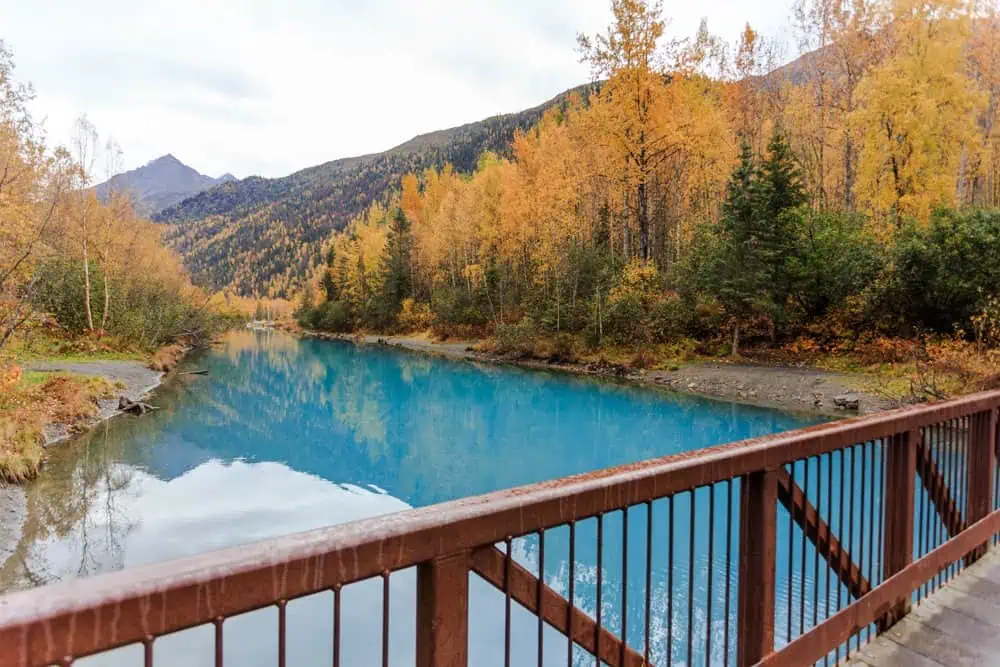 Things to Do In Alaska
Book a Tour vs Do It Yourself
Alaska is a place where you will want to book a few excursions. While you can cover a lot by foot and car, if you want to go on a glacier, get out on the water, or catch some halibut, you will need an expert to get you there. Even if you're on a budget, I highly recommend trying to book at least one or two excursions.
These tours book well in advance, so pick your tours and book as soon as possible!
Here are some popular activities that definitely require some expertise and/or equipment:
Whale Watching & Glacier Cruise – Most are out of Whittier or Seward. The water in Whittier is usually a bit more tame, but I prefer this tour from Seward.
4-Wheeler Adventure – There are many options around the state. I love the Knik Glacier ATV Tour.
Halibut Charter – Most are out of Ninilchik, Homer, or Seward.
Dog Mushing – There are many helicopter tours that combine a glacier and dog sledding into one trip. There are also local dog mushers that do tours and rides (in the summer and winter).
Land on a glacier – There are many options to do this. Many tours run from Seward, Homer, Talkeetna, or Denali.
Here are some things you can do on your own:
Hiking
Driving yourself vs a driving tour
Turnagain Arm – This drive can easily be done with a rental car. There's no need to pay for an expensive tour to see turnagain arm and the Alaska Wildlfe Conservation Center.
Should you buy bear spray? This will be completely up to you and your comfort level. I will say that if you do plan to buy or bring bear spray, be sure you know how to use it. I usually hike every other week in the summer and have yet to encounter a bear, but they are around and that isn't to say you won't see one.
Decide on your top bucket list items
If it's seeing Denali, make that a priority! If you want to see humpback and orca whales, make sure you stay in Seward at the right time of year (I'd recommend late May through June). If fishing is your thing, book that halibut charter out of Deep Creek.
Or maybe it's something out of the ordinary. Want to take a 4-wheeler right up to a glacier? Then check out Knik Glacier tours.
There are many BIG experiences you can have up here. In my personal experience, anytime I've skipped an excursion because I was trying to save money, I always regretted it. So do the thing, plan for that big item on your list!
Questions to Ask Yourself
What Type of Traveler are you?
Do you like to pack in as much as possible and be go, go, go? I know some people love to travel this way. If you enjoy waking up at 5am, rushing out the door, and going nonstop until 10pm then yes, you can see more.
In my opinion, however, Alaska is not made to be rushed. You can't plan for two hours to see whales. They may not be out. Instead, you may need a few days in Seward to see that whale breach or the pod of Orcas.
The same goes for the mountains. Many mountainous areas and coastal towns have rolling fog, especially in the mornings. Or it may be raining and too hard to see anything.
So, I typically recommend at least two nights in each destination spot to see as much as possible.
If you prefer slow travel (my recommendation), then you will want to pick one area from above to really explore.
Also, most people don't realize the distance it takes to get to each spot. Read through my driving times information above. I cannot stress this enough – DO NOT try to drive all over the state in one trip. Alaska is BIG. Things are spread out and there's a lot to see along the way.
Who will you be traveling with?
We have a 4-year-old. So when we travel with our son, how we travel is very much influenced by him. Luckily he is used to long car rides, so that's not a problem. But having time built in to stretch his feet and play at the park and burn off energy is important. It's not just our trip, after all, we also want to do things he will enjoy.
If you are traveling with a large group, take into account that everyone will have different ideas for the trip. My husband and I have traveled in large groups quite a bit (we lived in Europe for 6 years). What I learned is that you should usually add time for getting ready, eating out, visiting shops, etc.
Everyone is operating at a different pace. And while I like slow travel, I am ready in 15 minutes and I don't love shopping. This is likely different for other people, so plan more time and consider that other people will want to do different things.
Things to Pack
Layers layers layers! These are a must when in Alaska, no matter what time of year. In the summer the temperature can vary from 50-75F in a few hours. If you do anything on the water, then you'll want some layers as the air can get chilly (especially around glaciers). I also recommend a light rain jacket as you're very likely to get some rain.
Hiking boots that are also waterproof might be a good idea. If you plan to visit the 'beach' with kids, I'd recommend bringing some rain boots so they can explore.
I have an entire packing guide that goes into much more detail, here.
Final Notes
If you made it this far, then you should have plenty of ideas to start planning your epic Alaska vacation! If you have questions, feel free to leave a comment below.
For more Alaska ideas, check out these articles: