37 Pros and Cons of Living in Alaska (from an Alaskan)
Hey there!
This post may contain affiliate links, meaning I may be compensated if you click on one of my links, at no cost to you. As an Amazon Associate, I earn from qualifying purchases. Read my disclosure policy for more information.
I grew up in Alaska and have lived here for much of my adult life, so I know a lot about life in Alaska. I've also moved away twice, so I understand the challenges of moving to the 49th state.
Many people visit Alaska and instantly fall in love with the beauty of this state. It's hard not to. But having lived in a few other countries, and three other states, there are both upsides and downsides to making a living in Alaska.
If you're trying to decide whether Alaska is for you, think about what matters most to you, and what isn't a big deal. For those that love the 49th state and stay, the pros more than outweigh the cons.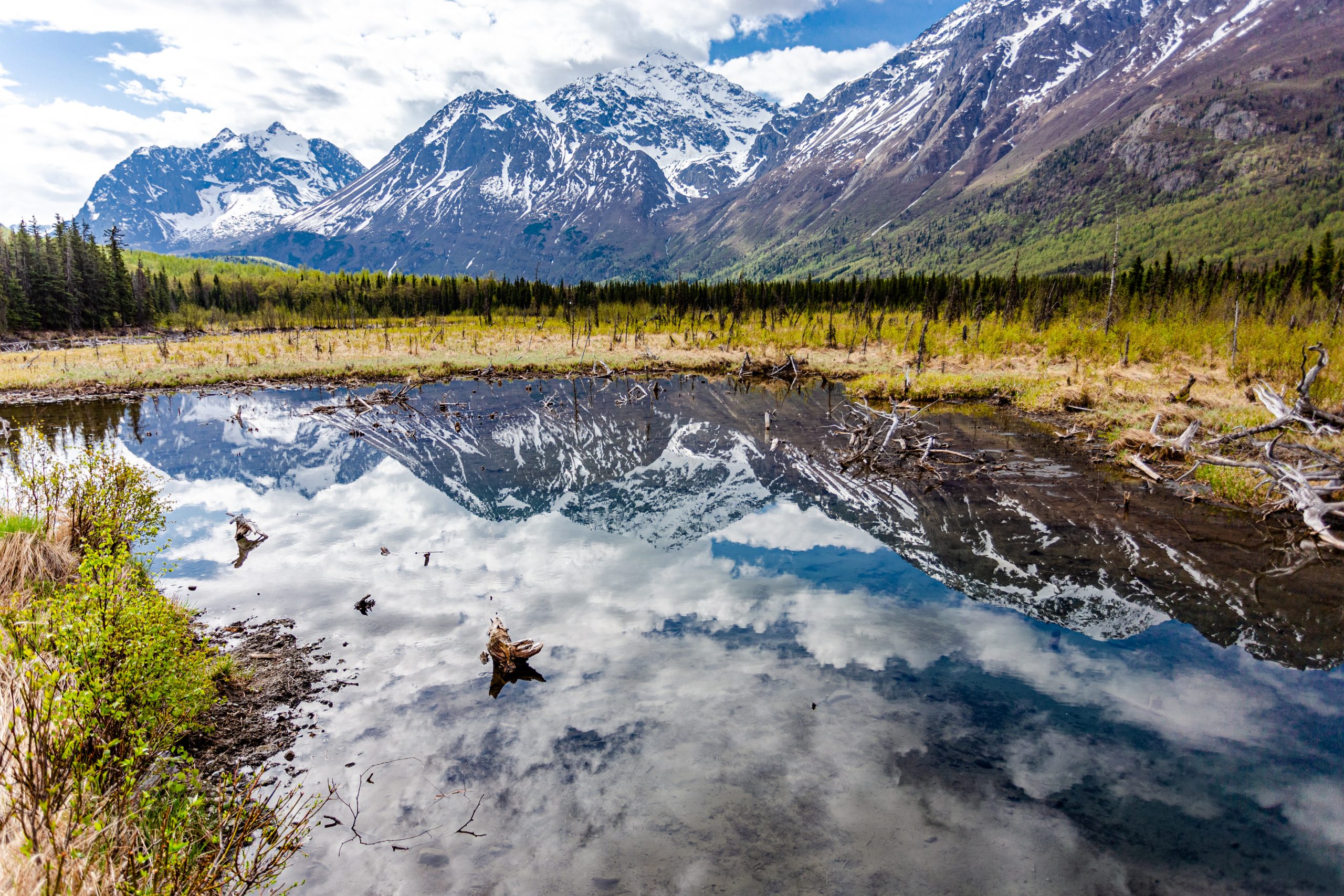 Alright, I'll get off my soapbox.
This article will go over the pros and cons of living in Alaska. And with my 25+ years living in Alaska, I have a lot of experience and perspective to share!
Pros of Living in Alaska
1. The Beauty is Unreal
I've been to many places around the world, and it's hard to beat the natural beauty of Alaska. Between the lakes, glaciers, mountains, ocean, and wildlife…it's stunning.
And even though (I think) I've been able to take some nice photos over the years, it's never the same as seeing it in person!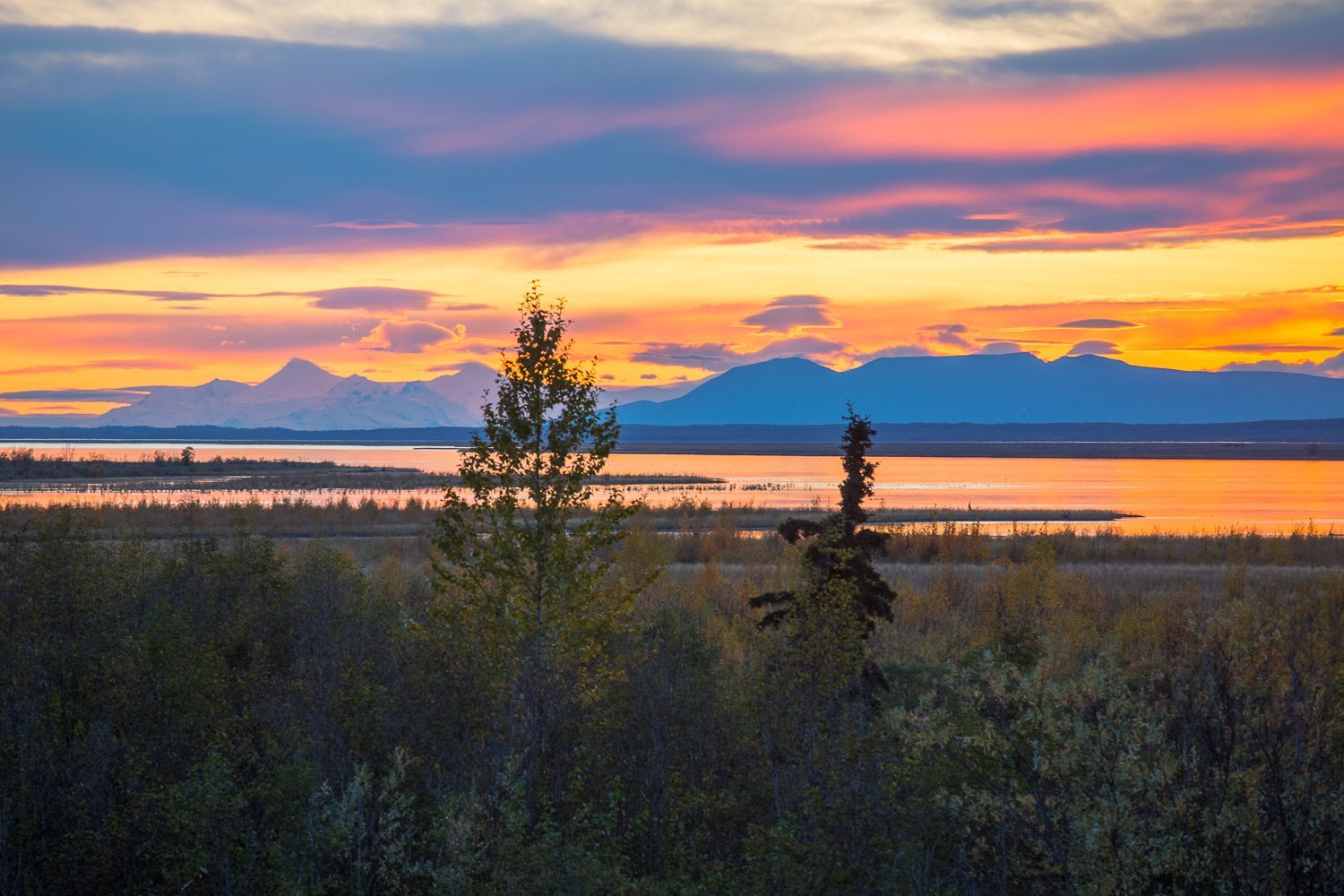 2. Life Moves at a Slower Pace
The lifestyle up here lends itself to a slower pace of life. While you can still get some of the hustle and bustle in Anchorage, outside the city you don't have that so much.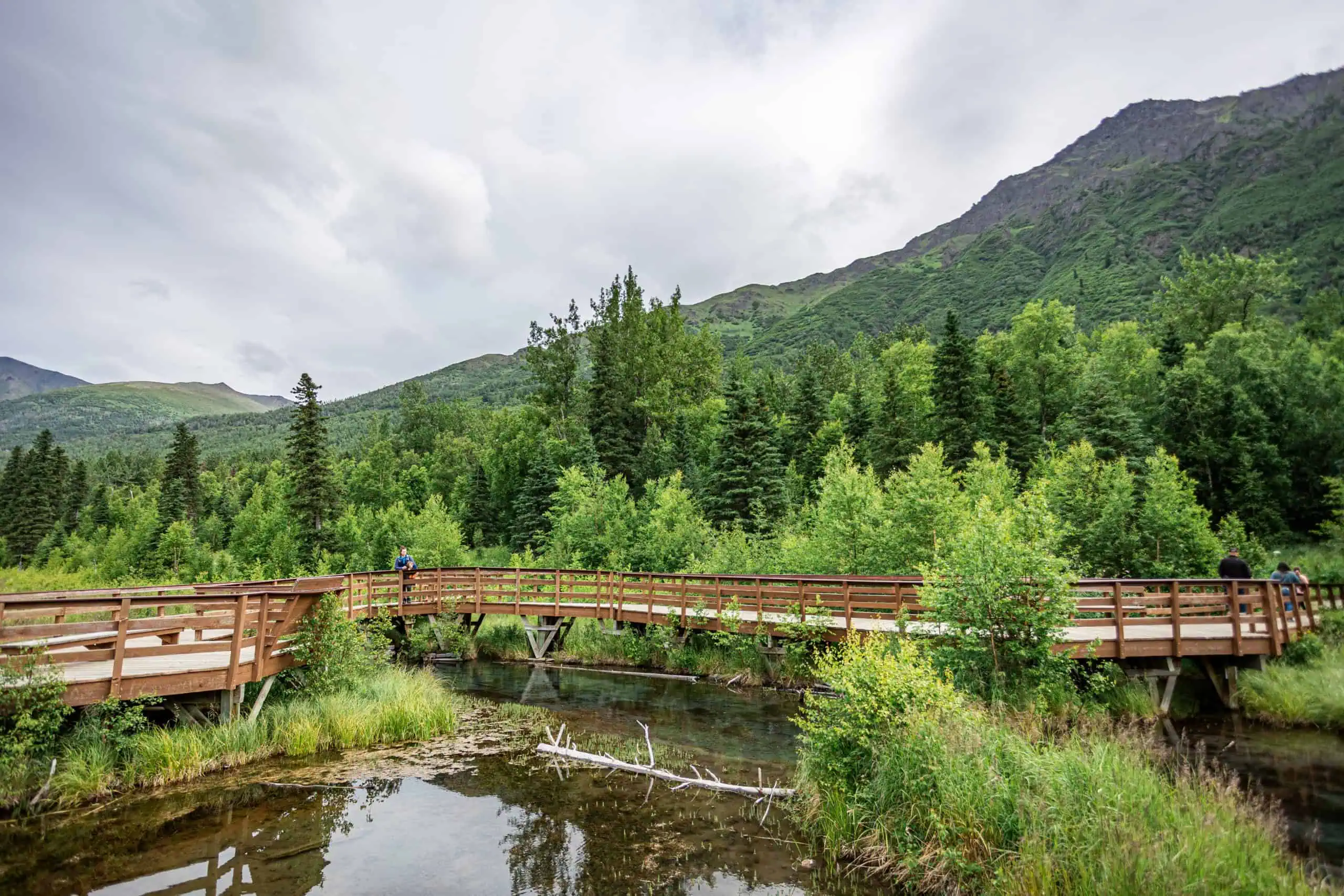 3. Traffic Isn't a Major Issue
Although locals may harp on the amount of traffic during tourist season, it's nothing compared to living in many places around the US (especially near major cities and popular state/national parks).
Most traffic comes from moose accidents, general accidents, snow/ice in the winter, and RVs slowing down traffic in the summer months.
4. There's No State Income or Sales Tax
Alaska is one of eight states with no state income tax. While there is no state sales tax, some towns and boroughs do have a local sales tax which averages 1.76%, which is still one of the smallest in the country.
5. It's Veteran Friendly
Alaska is the #3 most veteran-friendly state in the US. If you have a disability rating of 50% or more, you can deduct $150,000 from the property value for tax purposes. With the same rating, hunting and fishing licenses are free and you don't need to pay to register your car. You can also get the disability Veteran plate.
Retirement and disability pay are also not taxed.
Around the state, there are plenty of discounts for active-duty military and veterans.
6. It's A Mecca for Outdoor Sports
This one may be a no-brainer, but it's worth mentioning. Summer enthusiasts can enjoy hiking, rock climbing, kayaking, cycling, and even surfing. Popular winter sports include cross-country skiing, ice skating, winter hiking, fat tire biking, hockey, and downhill skiing/snowboarding.
There are tons of water and mountain sports, and nearly everything in between.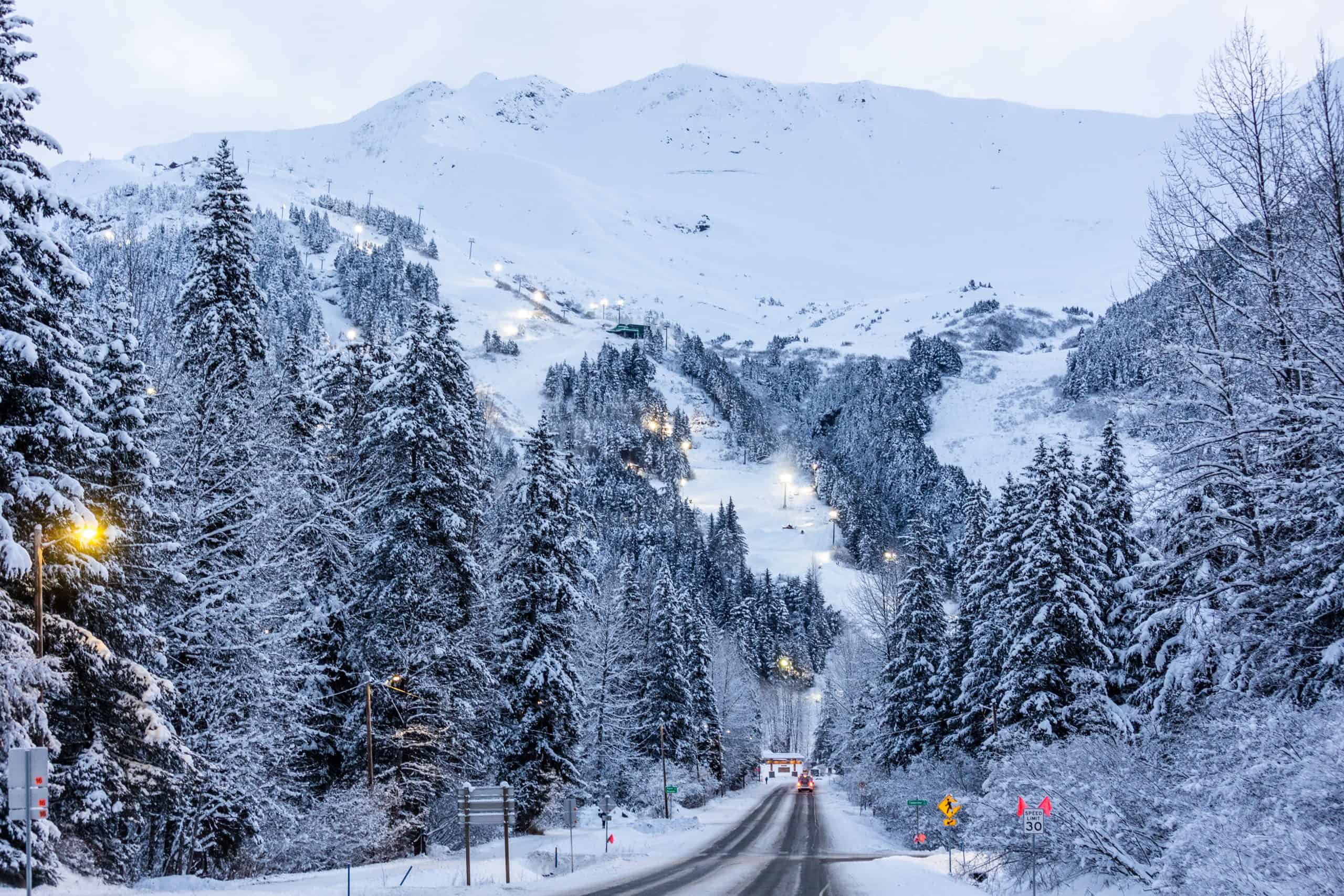 7. You Can Get Away From it All
If you want to live miles away from your closest neighbor, it's pretty easy to do here (although that means you're also away from shopping and conveniences). If you want to live in town but feel like you're away from it all, that's also possible. In many areas around the state, it's not uncommon to own a few acres, so you could easily have privacy from your neighbor next door.
Except for a few areas around Anchorage and Fairbanks, most hiking spots do not get crowded. And even if they are crowded, it's nothing compared to many parks in the lower 48.
Shopping centers, downtown areas, trails, and much more do not get very crowded. The only exception is high tourist season. Even then it's really not too bad.
8. Hunting is a Way of Life
If you love hunting, you'll love Alaska. You can hunt moose, caribou, and even bear. It's truly a way of living up here. Having a freezer full of moose for the winter is such a great feeling.
9. There are Fewer Rules and Less Government
Generally speaking, there are fewer rules up here, with a few caveats. Alcohol is strictly regulated and Fish and Game take things seriously.
But in many places around the state, you can go 4-wheeling and snowmachining (Alaska's word for snowmobiling) with limited rules.
In some areas, there aren't strict building codes in place so you can build a place as you see fit. Gun rules are quite relaxed (which can be a pro or a con depending on your views).
Alaska is a camping-friendly state, and boondocking or free camping is allowed throughout the state. You can hike in most public areas around the state as well.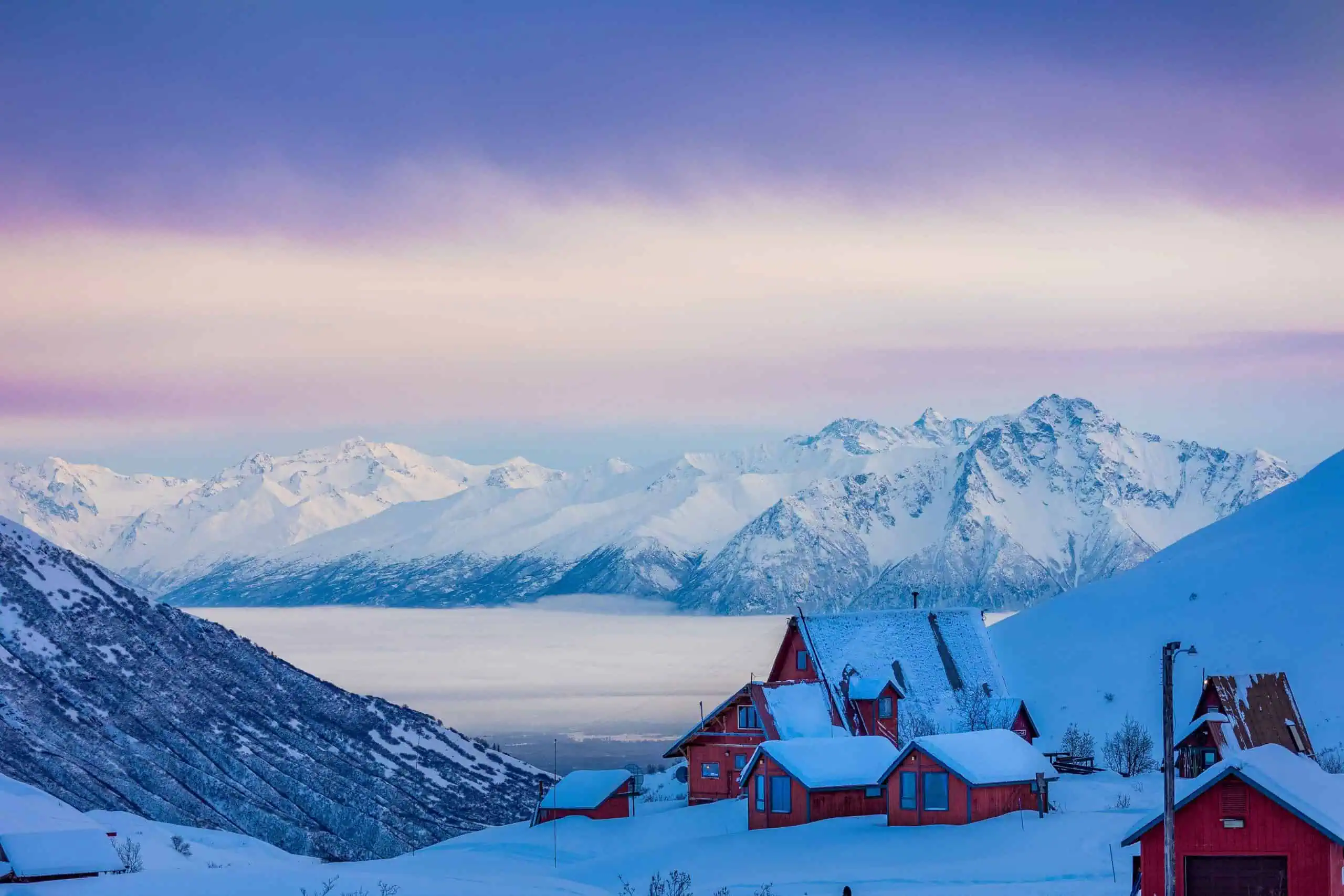 10. There's Nothing Like Fresh Alaskan Air
In general, air quality outside of the cities up here is second to none. Even when I land in Anchorage, breathing in that fresh Alaskan air is the first thing I notice when I step outside. It just feels cleaner.
Air quality indexes will show that air quality around Fairbanks, Anchorage, and the Matanuska-Susitna Valley is not great in the winter. This is due to a lot of wood burning to stay warm.
Even so, the air feels crisp and clean compared to most other places I've lived (including mountainous areas such as Colorado, the Sierra Nevada, and the Alps).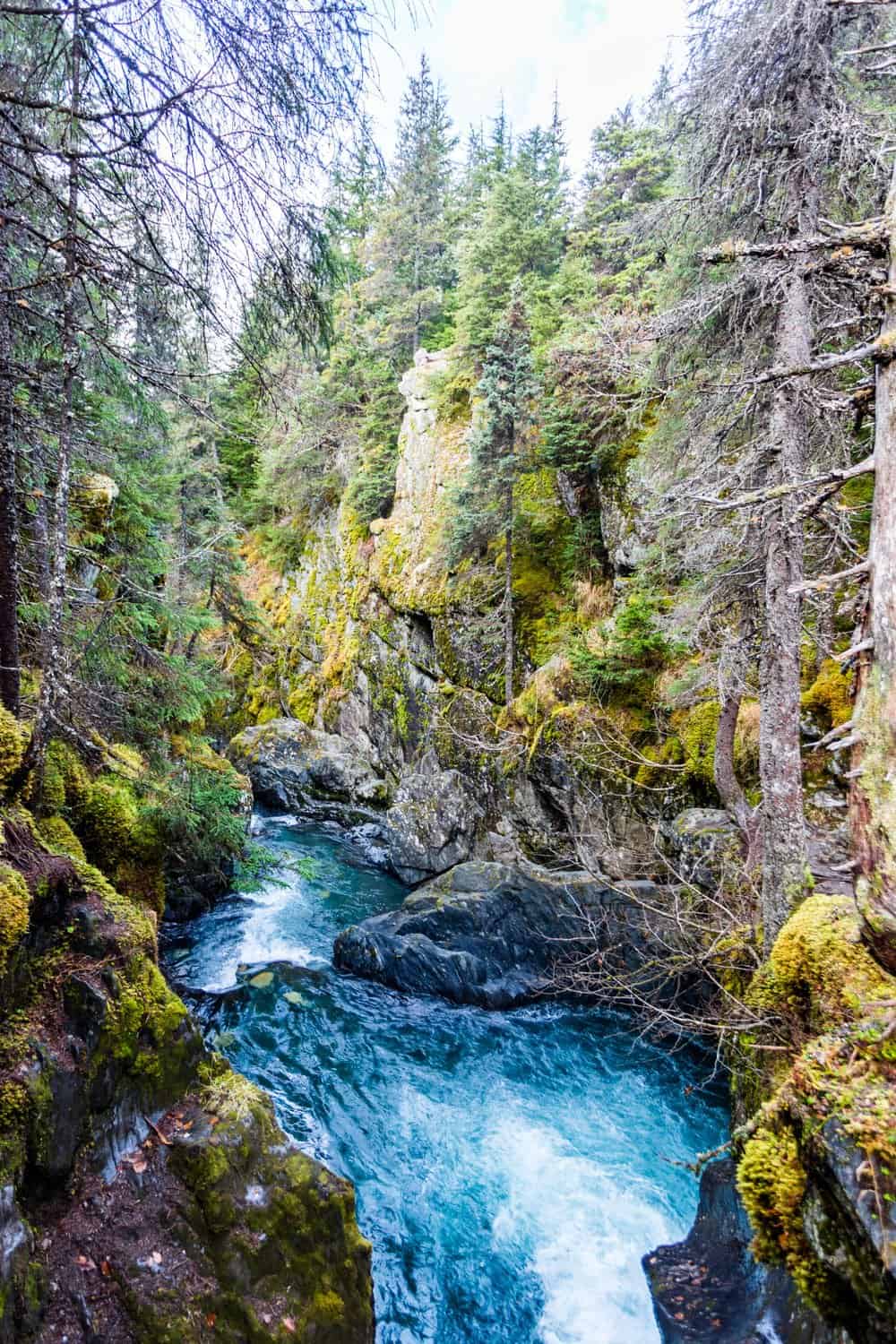 11. The Food is Fantastic
Believe it or not, the restaurant scene in Alaska is thriving. Part of this may be due to the level of diversity across the state.
Because of this, you can get just about any type of food your heart desires around town.
Many national food shows have featured restaurants from all over the state. Moose's Tooth Pizzeria was named one of the top 10 pizzerias according to TripAdvisor in 2015 (and it's still just as good).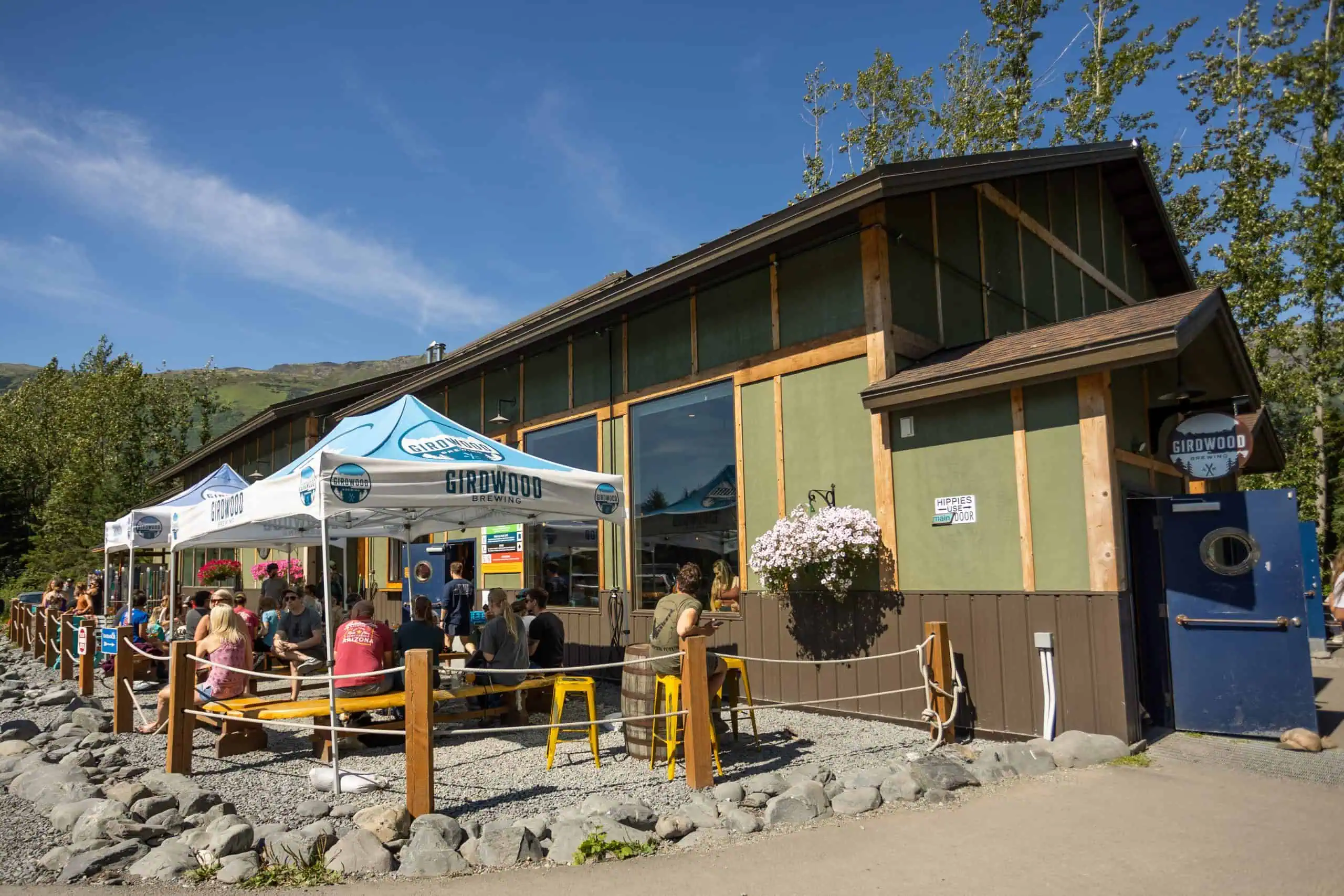 12. People are Friendly
Whether you're stuck on the side of the road with a flat tire or there's too much snow to get out of your driveway, it seems there are always people willing to lend a hand.
People will strike up a conversation with you just about anywhere you go. Whether it's the post office or grocery store checkout, it's not uncommon to find yourself in a 15-minute conversation with a stranger.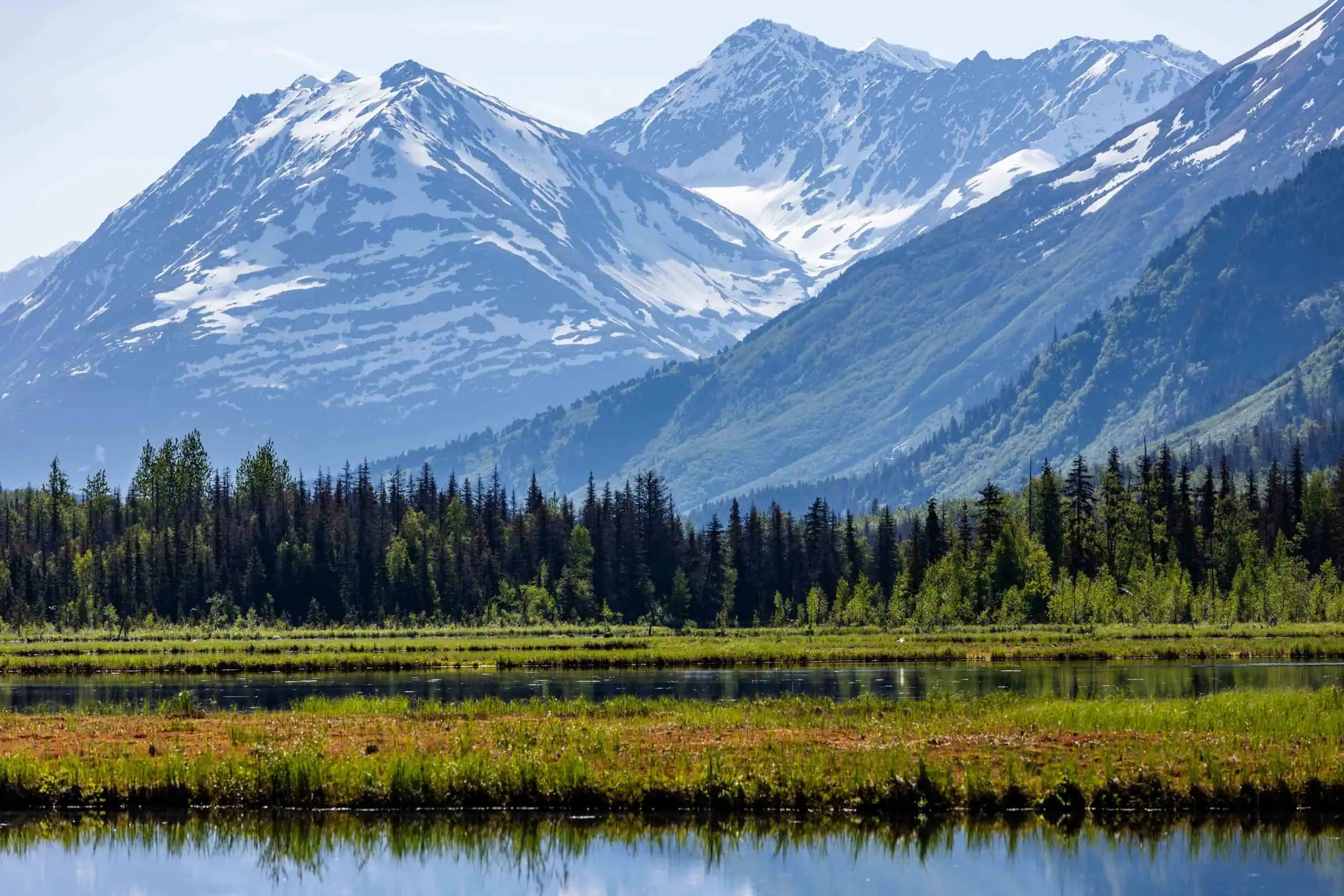 13. There's Wildlife Everywhere you Look
Nearly every day when I'm driving I can spot a bald eagle flying above. There are often moose along the roads.
I see black bears nearly every week in our neighborhood in the summer months. And in the winter, the moose come back and bed down in the woods next to our house.
Orcas, humpbacks, and many other whales make their way here in the mild summer months to feed. And you can usually spot sea otters and sea lions in Resurrection Bay and other waters around the state.
I'm always awe-struck when I see these animals in the wild.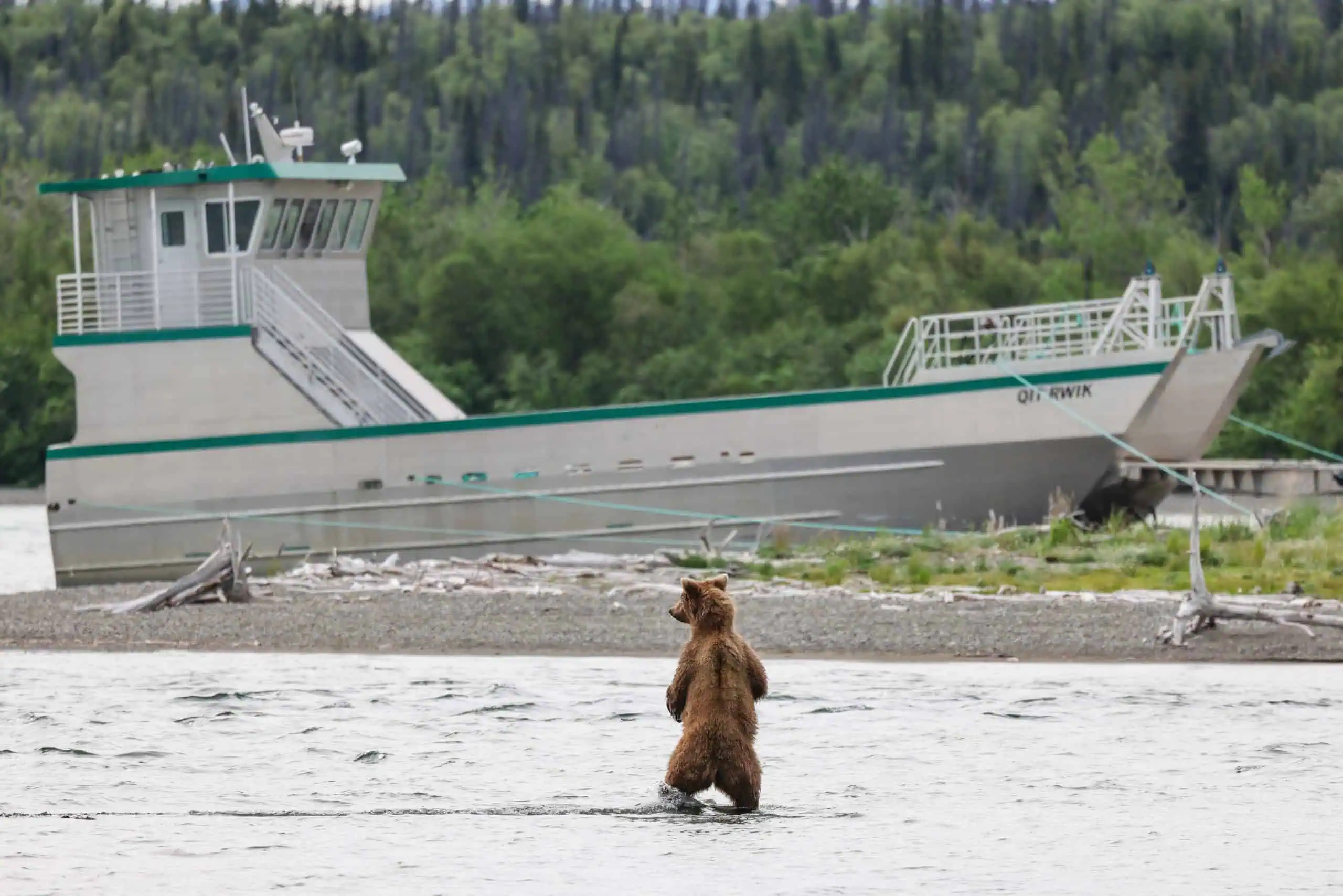 14. You Get Paid If You Live Here
Nearly all Alaskans qualify for the Alaska Permanent Fund (PFD). Once you've lived here for at least one calendar year and meet the other requirements, you can apply. Children get it too, even babies.
In 2022 the amount was over $3,000 per person. But most years it's around $1,100 – $1,500.
The fund was established in 1976 and the earnings are dispersed to all Alaskans. Sometimes there is talk about getting rid of it, but I don't think that's ever going to actually happen.
And when it's PFD season, there are sales all over the state!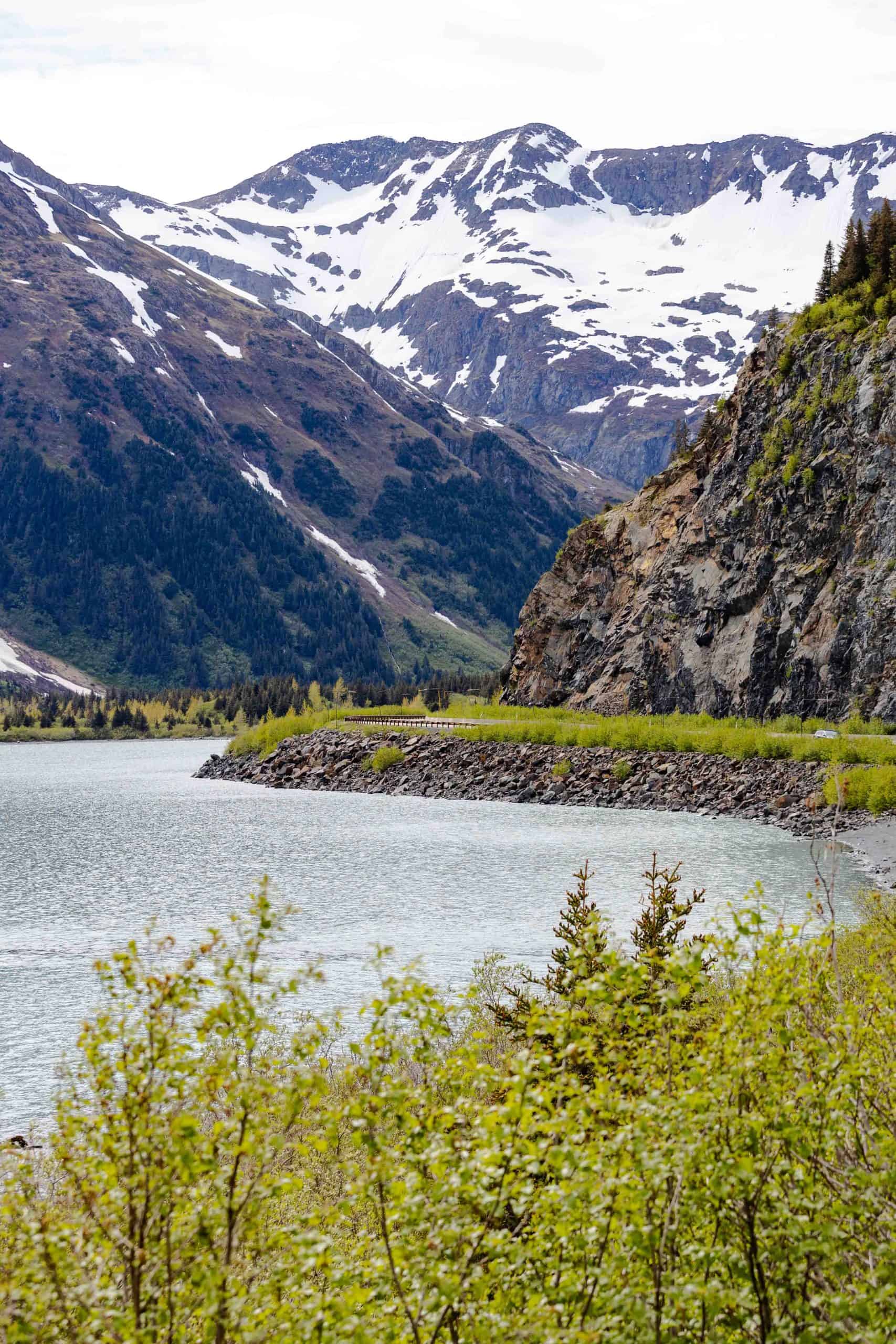 15. Fresh Seafood & Homegrown Vegetables
In Alaska, you can get some of the best halibut and salmon in the world. Other fish types include lingcod, trout, and Dolly Varden. And if you don't love fish but want other seafood then shrimp, clams, and crab are available too (although some with more restrictions than others).
Many people have their own vegetable gardens and grow a variety of veggies. Some of the most popular and easily grown include potatoes, zucchini, pumpkin, squash, snap peas, carrots, tomatoes (usually indoors), rhubarb, and much more. You just need a way to can or store them for the winter months!
Some berries grow well up here too. There are wild blueberries and highbush cranberries. You can grow strawberries and raspberries.
There's also a large variety of mushrooms that grow wild up here, including the popular morel mushroom (found easily in burned areas).
16. Clean Water
Every time I leave Alaska and return, one of the first things I do is grab a glass of fresh Alaska water from the tap. Even though we have city water, it comes from a glacial-fed lake (Eklutna) and tastes better than any other tap water I've had.
17. Alaska is Incredibly Diverse
Did you know that Anchorage is the most ethnically diverse city in the nation? There are more nationalities represented here than in any other city in the US. Alaska also has a large indigenous population of many different backgrounds including Inuit and Athabaskan, for example.
18. The Beer, Cider, and Distillery Scene is Incredible
Did you know Alaska has over 50 breweries in the state? There are also many cideries and distilleries as well. I think Double Shovel (located in Anchorage) makes the best cider in the state.
19. Large Art Scene
Alaska has a thriving artist and creative scene. The natural beauty of the state seems to inspire many to create. There are often local markets throughout the year, and many local shops supporting local artists.
20. The Northern Lights Are Incredible
There's a reason the aurora borealis, or northern lights, are one of the 7 natural wonders of the world. They are simply magical, and something you have to see in person.
21. Lakeside Real Estate
Something that people may not realize is that Alaska is FULL of lakes. Minnesota may be the land of 10,000 lakes, but Alaska has about THREE MILLION lakes. So, if your dream is to own a cabin on a lake, that is a real possibility in Alaska, and for much less than you'll spend elsewhere in the states.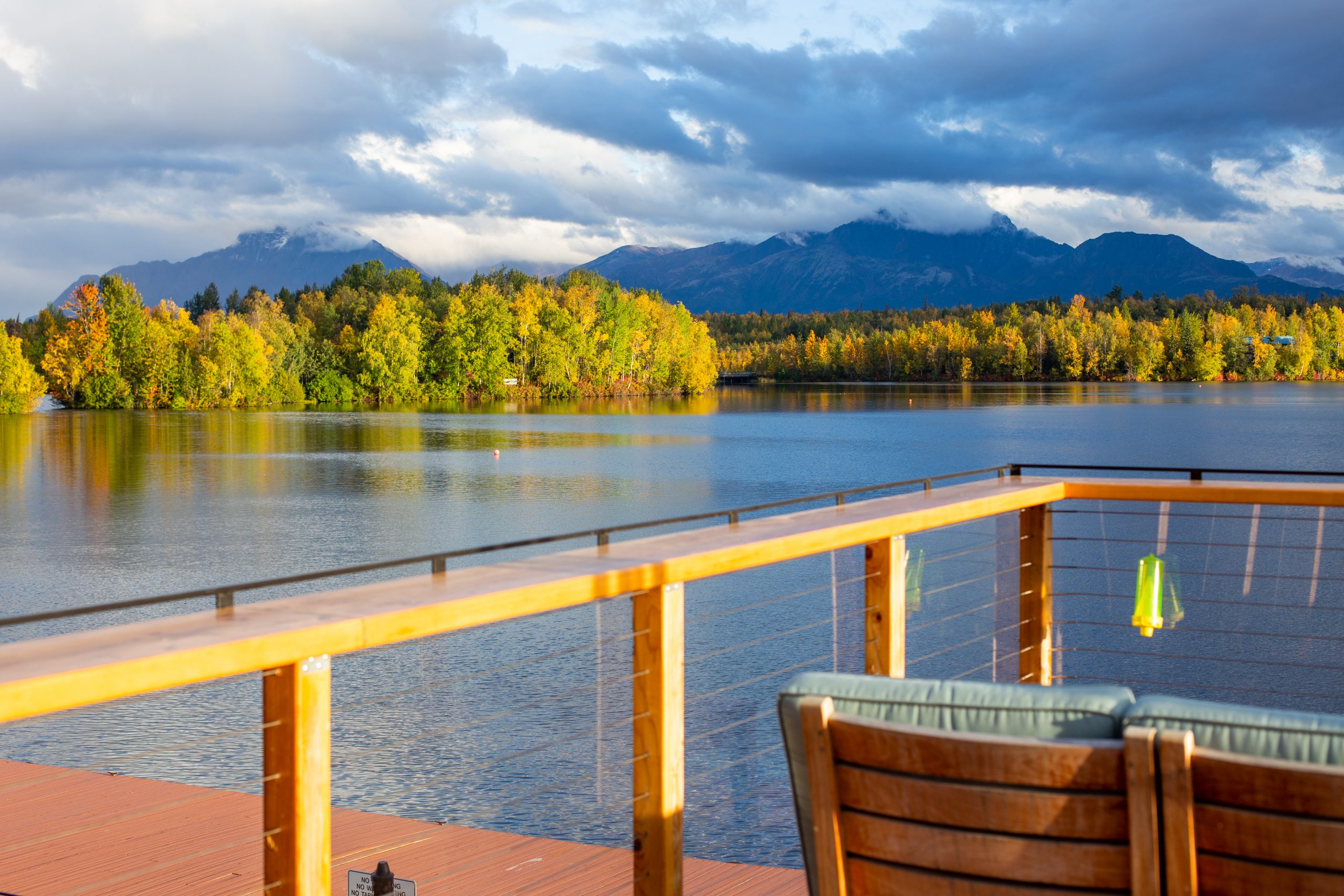 22. Unique Festivals and Events
If you love unique and sometimes quirky festivals, Alaska has many. At Arctic Man, skiers are dragged by snowmachines on a rope at speeds topping 80+ mph. In the middle of nowhere.
In July, there's an unofficial car launch event where people gather to watch empty cars launched from high up on a cliff.
Then there are more mellow events, like the winter carnival at Fur Rondy. Slush Cup is a fun event in Girdwood where people dress in costume and ski/snowboard across a freezing pond, trying to make their way across.
From fun to quirky to dangerous, there are a lot of unique festivals across Alaska.
23. Many Economic Opportunities
Since many people do not want to experience 6+ months of winter every year, there's not as much competition for good jobs. Because of this, you can often land positions more easily here than elsewhere.
On a similar note, starting a business in Alaska is relatively easy and inexpensive. There's no state income tax in Alaska either.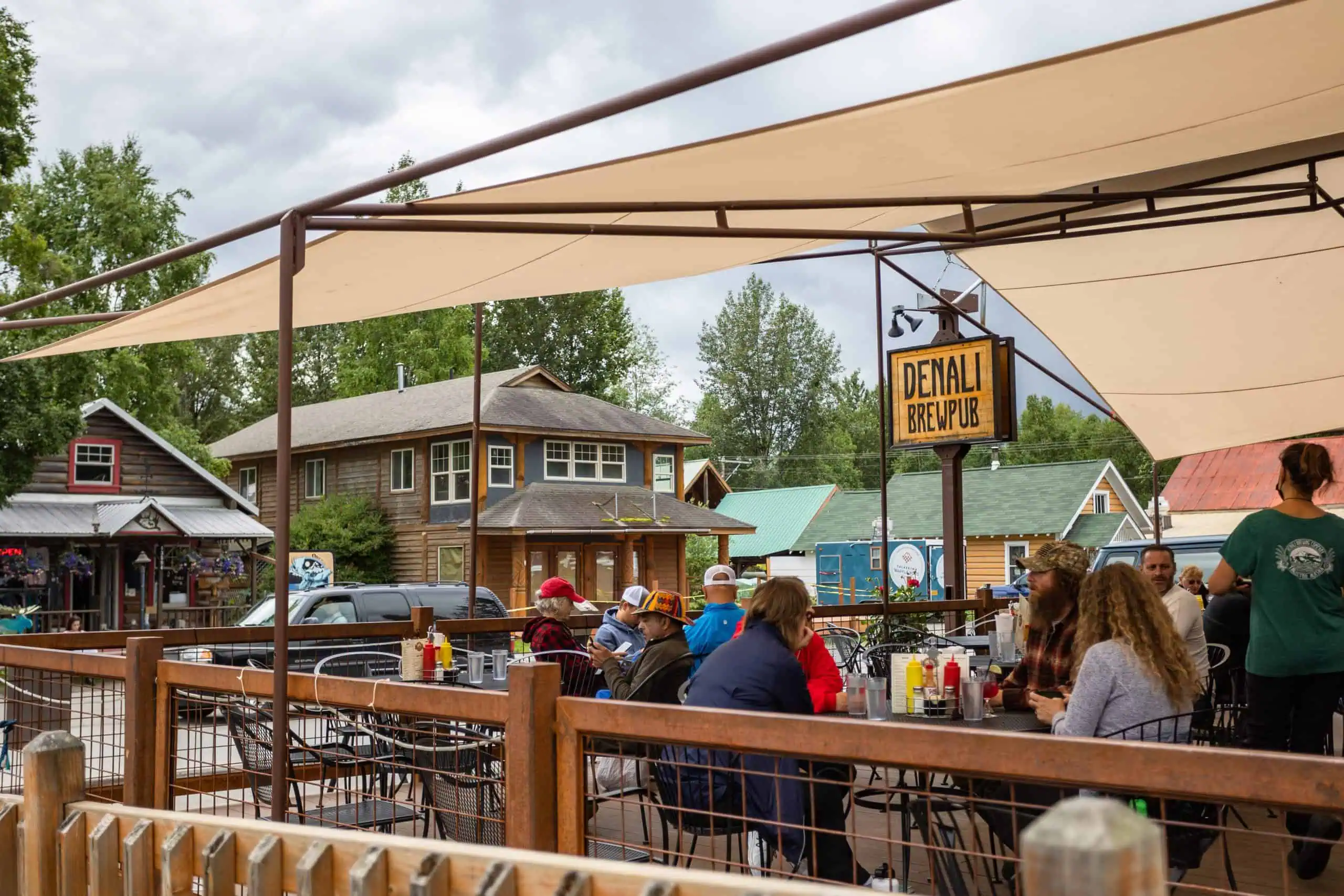 24. No ticks, snakes, or skunks
In Alaska, you don't have to worry about tick bites, crossing a snake on a trail, or smelling a skunk.
Cons of Living in Alaska
25. Violent Crime is the Highest in the Nation
In my opinion, this is the most difficult aspect of living in Alaska. For a variety of reasons, crime is incredibly high in Alaska. Per capita, it's the highest in the nation, although much of it is concentrated in the Anchorage area and other larger towns.
26. It's Expensive
Whether you move all your belongings up on a barge, drive yourself, or pay a company to do it, it's an expensive endeavor. If you decide to sell it all and arrive with nothing, you'll end up spending more to furnish your place up here (everything costs more up here due to shipping).
Once you're in Alaska, it can be even more difficult to move out of state and just as costly.
Pretty much everything costs more once you're here. Groceries, gas, dining out, childcare, and other things are more expensive.
If you're thinking of moving to Alaska, you can read more about that here.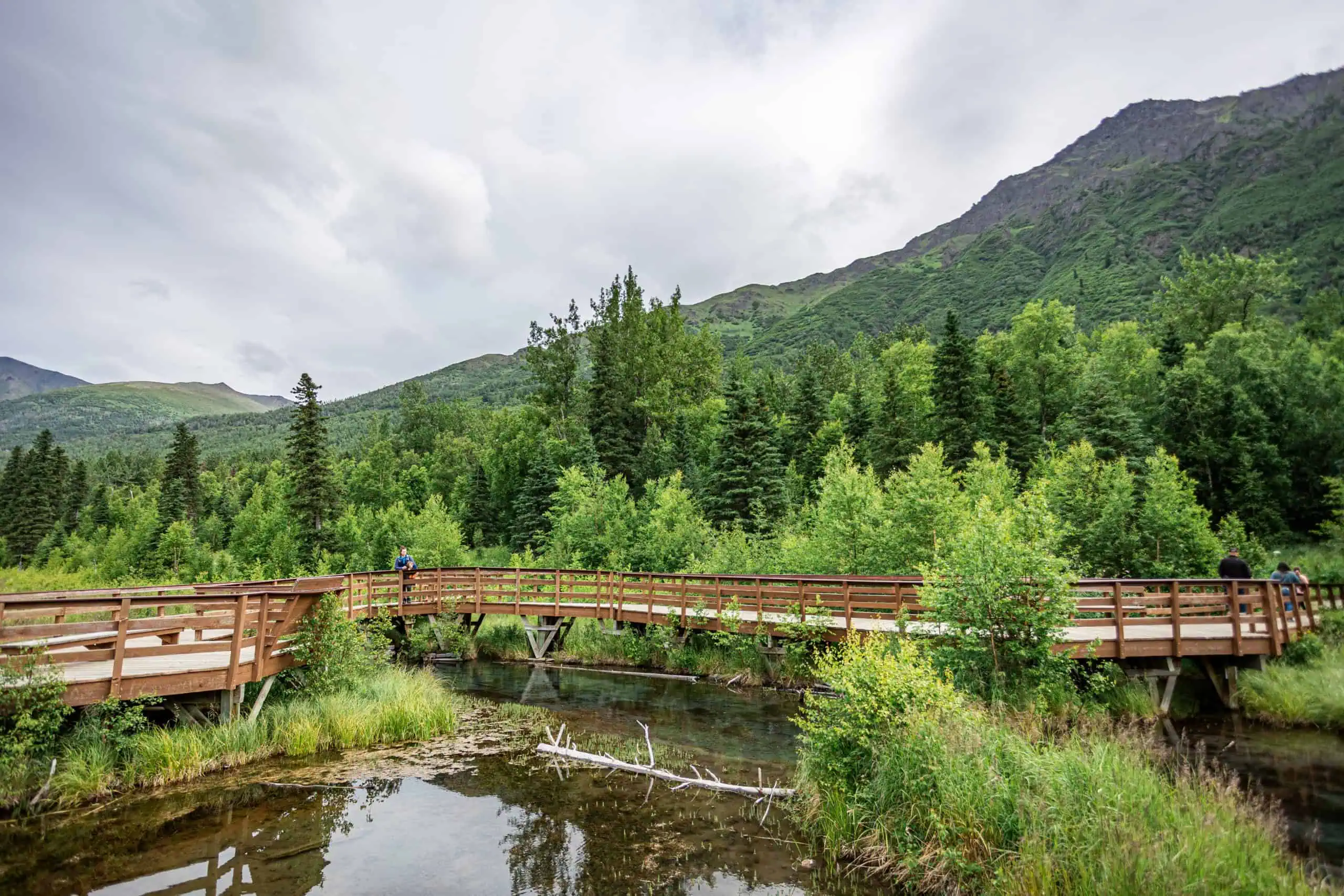 27. Mosquitoes, Mosquitoes, Mosquitoes
Alaskans jokingly refer to mosquitoes as the Alaska state bird. In the spring and summer months, they are everywhere.
Mosquitoes are the worst in wooded areas and anywhere with freshwater. Lakes, marshes, and standing water will be swarming with mosquitoes.
To avoid the worst of them, stick to places with salt water. Homer, Seward, and Valdez, for example, typically don't have as many mosquitoes near the water.
28. Shipping Items to Alaska Can be Difficult (or impossible)
Amazon same-day or 1-day delivery doesn't exist up here. In fact, many larger items on Amazon don't ship to Alaska.
Most aerosols and items with lithium batteries will not ship to Alaska unless they are delivered via ground transportation.
Many large retailers don't ship to Alaska. This includes places like Pottery Barn, West Elm, fitness equipment, and other stores that sell large items. There is no Home Goods, Trader Joe's, Aldi, Container Store, Pier1, Nordstrom (there is a Nordstrom Rack), Express, most maternity stores, DSW, and many more.
And places that do ship to Alaska will charge a hefty shipping fee. I recently ordered three items from Wayfair. The total price was $800. The shipping cost was $400.
If you frequent a place, you might want to check if they have a store here or will ship to Alaska.
Near Anchorage, there is a company called Shop + Deliver that can order pretty much any item to their warehouse in Seattle and have it shipped to Alaska.
29. The Buildings Aren't Part of the Aesthetic
For some reason, buildings in Alaska are made for function, not fashion. Many are less than sightly. It's common to have a nice restaurant in a strip mall (perhaps it saves on heating costs). There just isn't much aesthetic in most buildings like you see in other states.
30. It Often Feels Like You're Living in a Different Country
Is this a pro? A con? I suppose it depends on your views. Many chain restaurants and retailers are not up here, so you'll often hear ads on the radio that don't apply to you. Many things don't ship here.
And while this isn't unique to this state, there's a lot of local lingo. Conversations center around the next moose hunt, fishing spots, hikes, and camping.
The biggest reason it often feels like Alaska is its own country is the geographical distance from the rest of the country. Most of Alaska is really, really far away from the contiguous US. Sure there are some islands just northwest of Washington, but the more inhabited areas are much further north.
For perspective, it takes about 45 hours of straight driving to get to Anchorage, Alaska from Seattle. This equates to about four 11-12 hour days of driving. And the drive through Canada is long and often very remote.
31. Highest Medical Costs in the Country
Alaska has the highest medical costs of any state in the country. So if you have a high deductible, expect to pay a lot out of pocket here.
It's also a medical desert, so if you have a rare disease or need specialized care, you'll have to go out of state for treatment.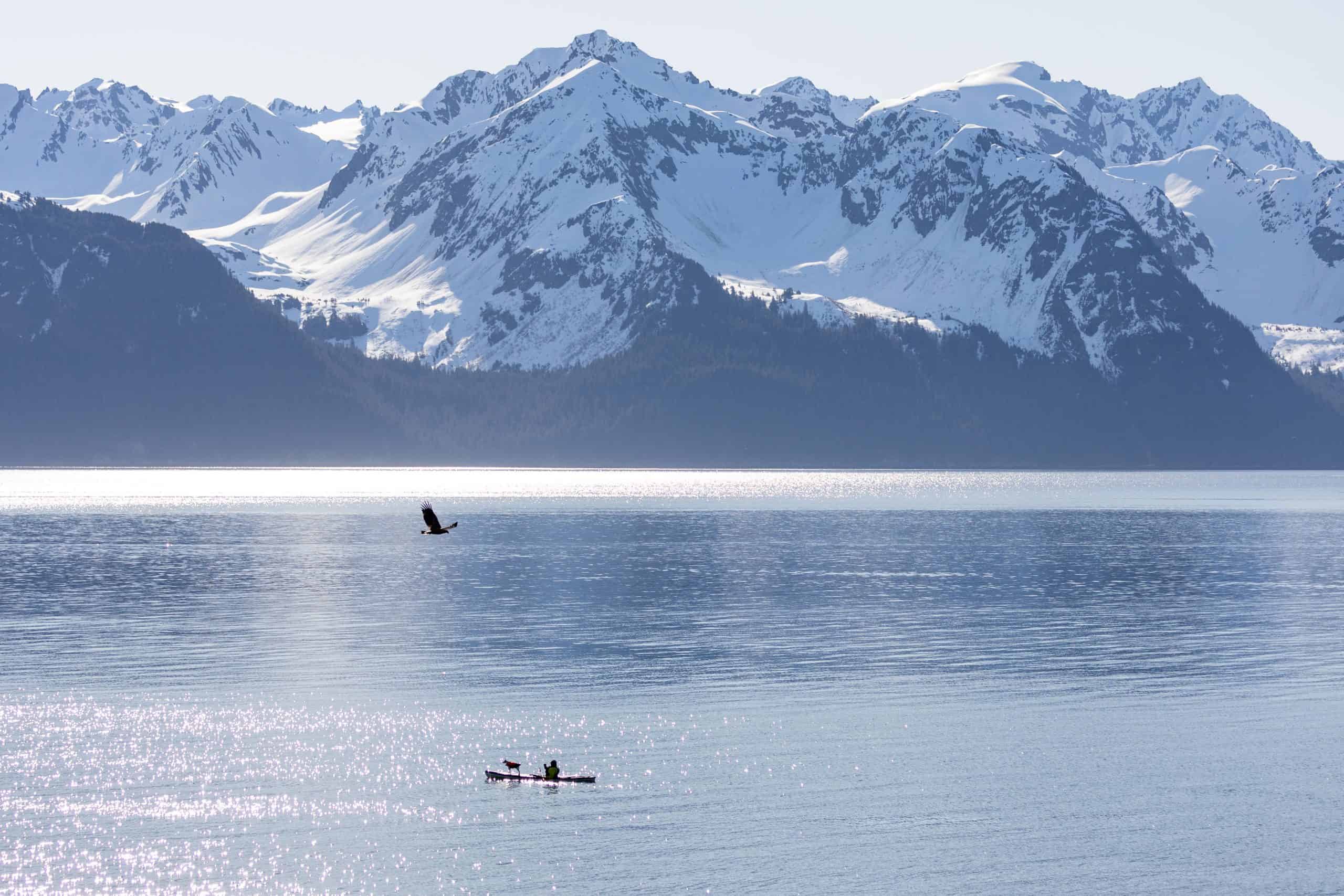 32. Extreme Weather Events are Common
Anytime there's a large hurricane or tornado or major weather event, it hits the news. Right? Well in Alaska we don't get as much airtime. In winter 2021 there was a massive windstorm with wind gusts of over 100mph. It took out power, knocked over semis and trailers, and destroyed many homes. I don't think it made national news.
In 2018 there was a 7.1 Earthquake that destroyed many homes and roads.
Windstorms (especially in the winter), typhoons, extreme cold, earthquakes, fires, and flooding are all normal.
Alaska has some of the largest tidal differentials in the world meaning you don't want to get stranded when the tide rolls in (or out).
For some, this is a pro, and for others, this is a con. Whether you like it or not, it's all part of the Alaska experience.
33. Dark, Cold Winter Days
It's not the cold that gets to most people, it's the relentless dark winter days. Around Anchorage, it starts to feel gloomy around the end of November and that lasts until late February.
Why? As you head toward winter solstice on December 21st, you lose more and more daylight.
On average, you lose 5 minutes each day (this varies day to day). At its peak darkness, Anchorage gets about 5hr 24min of daylight. If you live closer to the mountains, you'll get even less sunlight (or none). In Fairbanks, it's 3hr 41min.
After the winter solstice, the light very gradually starts to increase but isn't really felt until late January.
Seasonal Affective Disorder (SAD) is a real issue in Alaska. And even if you don't think you struggle with it, there's a good chance you'll notice a change in mood come December.
34. Icy, Snowy Roads
In Alaska, there comes a point where the snow stays on the roads, for months. You may not see your driveway for 4 months or more, depending on where you live.
Sometimes it'll turn to slush then freeze again, sometimes it'll snow 12 inches but some snow will be left on the road, and sometimes it'll rain and freeze.
Alaska doesn't use salt on the roads, instead, they use gravel.
35. Not Much for Fashion
This is another thing that can be a pro or a con, depending on your opinion. I listed it as a con as many people are shocked at how little people care about the latest fashion trends. But, I think it's nice that people aren't trying to keep up with the Joneses. Most people dress for function and not fashion. For example, you'll often see people with Xtratuf boots at nice restaurants in Alaska.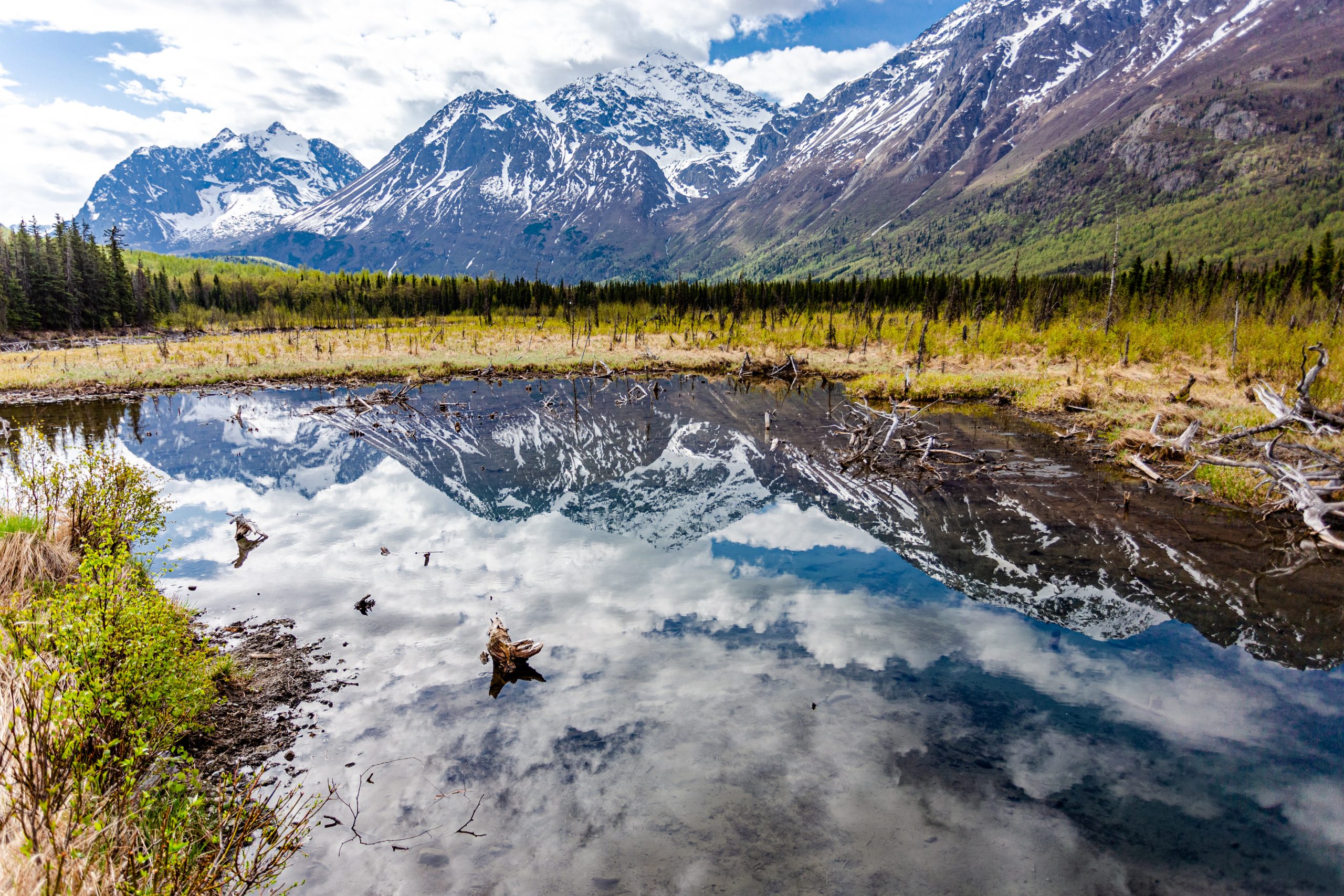 36. There Aren't Many Swimming Pools
After living in many other places, I've realized just how lacking Alaska is with swimming pool facilities.
Don't get me wrong, there are options, just not many to choose from. And of course, there aren't any outdoor swimming pools up here (well, except for the Nordic Spa).
37. Large Wild Animals
While this is listed as a pro, it can also be a negative. I'll often have to call my kids inside because there's a moose or bear roaming around. Whenever you go hiking, you always need to be on the lookout for bears or moose.
In the spring months, just as everything is coming to life, the moose have their calves. They are VERY protective of their young and very aggressive. Most people think it's the bears you need to worry about in Alaska when in reality it's the moose!
More Alaska Articles
I have a huge library of Alaska articles you can find here.