Things to Buy Before Moving to Alaska
Hey there!
This post may contain affiliate links, meaning I may be compensated if you click on one of my links, at no cost to you. As an Amazon Associate, I earn from qualifying purchases. Read my disclosure policy for more information.
Whether your work is moving you up here or you've decided to embark on a new adventure, there are a lot of things to consider with your move to Alaska.
And one of those is just what exactly should you bring?
It's a valid question. Alaska is REALLY far north and far removed from most places. A lot of things don't ship here. And depending on what area of the state you'll be moving to, you may want to bring quite a few things with you.
This article will cover all the essentials and non-essentials you should consider buying before moving to Alaska.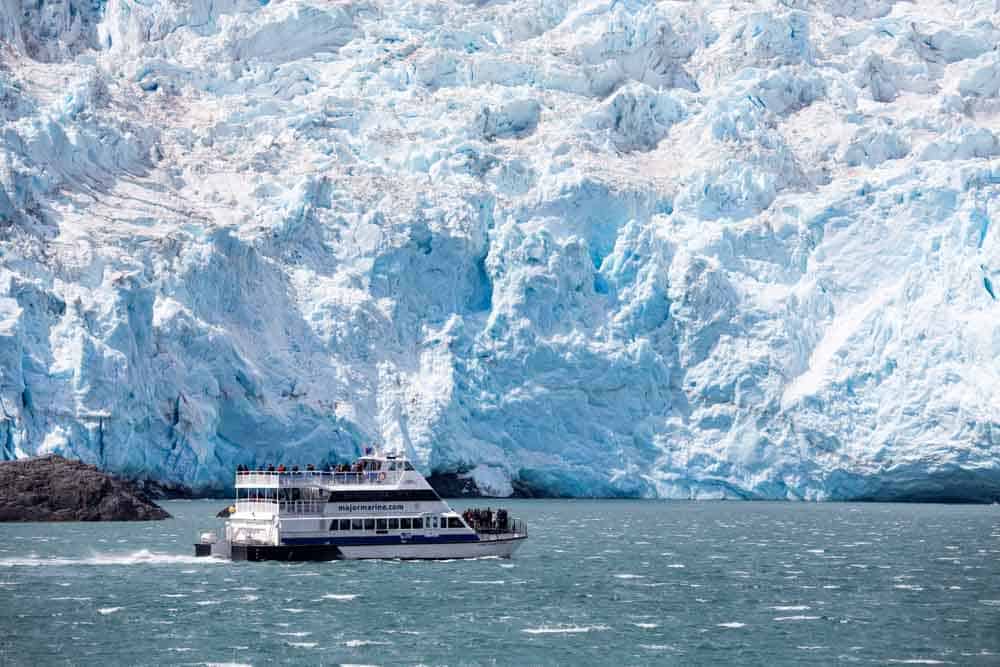 Why Buy Before Moving?
There are two main reasons to buy items before heading to Alaska. 1. To save on costs, especially over the long term, and 2. To get things that you can't purchase once you're here.
First things first, Alaska is expensive.
Everything – including food, clothing, household items, vehicles, etc all cost more up here. And you are also limited to what's available locally, as many companies do not ship to Alaska.
If a company does ship to Alaska, expect to pay a LOT in shipping. For this and other reasons, I would recommend reviewing the listed items to see what you might want to bring.
Do You Have to Buy Things Before Moving to Alaska?
While I recommend it, it is not a requirement. If you will be within a few hours of Anchorage or Fairbanks (over half the population lives in these two cities), then you can certainly get everything you need locally.
Alaska has grocery and furniture stores. There's Lowe's, Home Depot, Target (Anchorage area), Bed Bath and Beyond (do people still shop there?), many second-hand stores, malls, Sephora, REI, LuluLemon, Duluth, Cabela's, Costco, and more. Keep in mind, costs can be higher at these stores than the same item in the lower 48.
So if you don't want to bring anything and make your way here, you will be just fine. If you can bring items and also want to save money, read on!
Things to Consider
How are you getting to Alaska?
How you are moving to Alaska will make a big difference in what you bring. If you are packing up a U-Haul and doing it yourself, you will save the most money. This is how we've moved from Alaska to Washington, and from Washington back to Alaska (we moved twice within a year…I don't recommend it).
I know someone who purchased a trailer in the lower 48, loaded up their stuff, and drove it to Alaska. Then once they were here, they sold the trailer locally. Since things cost more up here, you'll likely be able to recoup what you purchased for the trailer, making it one of the most economical ways to bring your things to Alaska.
If a company is moving you, I'd recommend bringing as much as possible to save money and hassle in the long run.
If you can afford UPack or to pay someone to move everything for you, you'll need to check with that specific company to see what's restricted (are they going through Canada or via barge, etc). We considered UPack but found that the costs were way too high versus the U-Haul option.
I don't think I need to mention this, but in the interest of providing all information, here we go. There's currently a pandemic happening, and since Canada is a foreign country, they have their own rules. Here's the official Canadian page on COVID updates and travel.
Hauling Everything Yourself
I wanted to cover this option as I think it's an economical way to get to Alaska and my preferred method.
Each time we rented a large 26′ U-Haul and a trailer to haul our car. Although time-consuming and exhausting at times, we found it to be the most economical way to move. This was our cost breakdown:
U-Haul and trailer: $3,000 for 5 days
Boxes, packing tape, bubble wrap, etc: $800 (it adds up QUICK)
Gas: $800-1000 for the trip (in 2019)
Lodging: $500
Food: budgeted $250 but probably spent closer to $400 (my husband likes food)
Total Costs: $5,350 – $5,700
I know this seems like a lot, but if you can get things for 2/3 or 1/2 the price before moving (or if you already own things), just think about how much you could pack into a 26′ truck. Getting dressers for $150 (versus $300+), a chair for $199 (versus $250+), etc really adds up.
Take a look around at what you own, and think about how much it would cost to replace all of it. You likely own a lot more than you realize which adds up to many thousands (or tens of thousands) of dollars. Not all of it is worth bringing with, and you'll need to decide if many of your things are worth the space it will take up to get here.
Remember, ounces make pounds. Do you really need everything from your junk drawer? Maybe it's a good time to purge your closet and get rid of clothes you haven't worn in a year. Inventory your kitchen, do you need the lemon squeezer thingy you only used once, or that other cool gadget that you're not actually sure what it does?
My husband and I packed up everything ourselves. It took us about 4-5 hours to pack everything, so we added a day on each end to pack and unpack. I recommend looking at the U-Haul site to get ideas and recommendations on how to pack efficiently.
We have a 3-year-old (he was 2 at the time), so when we moved from Alaska, we left him with my parents and drove from the Anchorage area to Spokane together (44 hours of driving time, or about 4-5 days). Then I flew back to Alaska once we got to Spokane, picked him up, and came back. It was a lot, but still cheaper than the packing cubes or other options we explored.
For lodging, you could spend almost nothing and camp, or spend more and splurge. We opted for somewhere in the middle. We were driving long 10-12 hour days so we wanted to be able to park and get some rest. If you want to camp, be sure to check the policies on whether you can park a large U-Haul or not.
If you're driving to Alaska, you will be driving through Canada. Canada is a foreign country and they have their own rules on what you can bring, and you don't want to skip this step! We knew we couldn't bring guns or similar weapons, but they also have strict rules on other things like gun magazines (even empty ones).
We learned this the hard way on our first drive up. When asked if we had any magazines, we thought we were doing our due diligence and told Canadian customs there might be one in a box somewhere. This started a 2-hour search to find the elusive magazine. We had to climb over packed furniture to get to boxes in the back, and then unpack and repack a lot of our hard work. It was frustrating, and many of our things broke as a result of all the climbing we had to do.
If you aren't sure of the rules, check the official Canadian page on prohibited items.
See Also: 25 Things to Know Before Moving to Alaska
Things to Buy for the Drive Up
If you are making the 40+ hr drive, here is what I recommend purchasing beforehand:
Milepost Guide: During nearly your entire drive, you will be without cell service, so it's imperative to have a hard copy map and updated information about your travels. The Milepost is THE GUIDE for your drive to Alaska. It's a hard copy book that you need to purchase beforehand and includes every detail you need. They update it annually with the most relevant information on places to stop, lodging, gas, maps, and more. Don't skip this step!
A battery pack: This is especially useful if you are driving a U-Haul. Many U-Hauls are older and do not have USB ports or chargers. When you drive for 4 hours without seeing any sign of civilization, it's important to have some extra battery power with you. While no battery pack is perfect, this is Amazon's Choice and has a lot of great reviews.
Proper Outdoor Gear: If you are driving up in the spring or fall, or even in the summer, it can get really chilly up north. When we drove down, it was already snowing at Haines Junction in early fall.
Headphones: These come in handy if you're a passenger and want to be able to do your own thing sometimes. I prefer the Bose noise-cancelling headphones to drown out unwanted car noise.
Portable Speaker: This is really only if you are driving a U-Haul. We found that ours didn't have a USB option and didn't have Bluetooth, so our only listening option was the radio. As you can imagine, that's static for most of the drive. I'd highly recommend the JBL speaker as it's compact, reliable, and has great sound quality.
Things to Buy Before Moving to Alaska
Here are the top things I recommend purchasing and bringing with you to Alaska. I will preface that you CAN find these things up here, but you are typically limited to what's available locally and it likely costs more.
Just like anywhere, there are a lot of good buy and sell groups online (Marketplace, Craigslist, etc) and you can often find good deals on things like furniture. Many people move here only to realize Alaska life is not for them, so there is usually an uptick of secondhand items for sale in spring and fall.
Furniture
I polled a large group online recently, and the number one thing people wished they had purchased before moving here is furniture. There are a number of furniture stores available in the bigger towns such as Fairbanks and Anchorage. The issue is that furniture is pricey and your options are limited.
Waifair, Joss & Main, Pottery Barn, IKEA, and any other major furniture stores generally do not ship to Alaska. Wayfair has a few exceptions, but you will likely pay in shipping what the item costs. I priced out 2 bar stools and shipping was $200.
IKEA
IKEA deserves it's own section here. Sadly, IKEA does not ship to Alaska. If you love decent quality furniture at great prices (me!), you may want to consider buying a few Billy bookcases and dressers before heading up. A lot of people that do this leave them in boxes for easy packing.
There aren't similar options in Alaska. What I've found is overpriced particle board furniture or expensive wooden options.
It can be difficult to find inexpensive kids furniture up here so I would recommend looking around at their kids section too. I have their KURA bed and the Mala kids easel (it's $19.99 at IKEA versus the $50 options I was finding locally).
Dressers can be quite pricey up here too so I'd consider a Hemnes dresser (or three).
There is a local store in Anchorage called Shop & Deliver by LuLu and they are the place to go to get items from the lower 48. You can purchase things from pretty much anywhere that ships to their warehouse in WA and have it shipped directly to Anchorage. So, if you do come up and realize you forgot to bring something, there's still hope!
Couches
This was a popular recommendation from the poll I did. There are quite a few good local stores in the Anchorage area, just keep in mind you will likely be spending a few hundred bucks more than in the lower 48, and you are limited to their inventory.
Since they take up a lot of room, I'd only consider bringing one with you if you already have a couch and have the room to bring it up. Also, resale value on couches isn't great, so it's better to hold onto one if you like it than sell it for pennies and purchase a new one.
Outdoor furniture
It seems the only good prices I can find on patio furniture are at Lowe's and Home Depot. And you only have a choice of the 6 sets they decide to sell in the stores locally. Places like Lowe's and Home Depot don't allow online ordering to their stores up here, so if it's not at the store, then you won't be able to order it from them.
Kids beds
As stated in the IKEA section, I've noticed there really aren't many options for kids bedding up here. There are some wire frame bunk beds for $300-500. The wooden ones are really pricey too. I can't justify spending that much on a child's bed frame. I've had many friends make their own too.
Large Playsets or Swingsets
This is another thing that's limited to what Home Depot or Lowe's decides to bring up here. Sometimes it's not much. So if you have a playset that breaks down easily and can be shipped, you may want to consider it.
Lithium Batteries and Aerosols
Any products with lithium batteries typically do not ship to Alaska. This hasn't personally been an issue for me since I can get what I need in Anchorage stores, but it is something to keep in mind. Depending on how you're shipping your things here, you may not be allowed to pack them anyway, so check with your shipping company first.
Sadly many companies won't ship any sort of aerosols. There's a clean sunscreen mist from Beautycounter that I want but won't ship up here. The same goes for any other beauty products that only ship to Alaska via air. Some will ship up here if their preferred route is freight, but that's not a guarantee.
Vehicles
The markup on vehicles up here is noticeable. So much, in fact, that many people will fly down to Seattle, get a used car from Carmax (there isn't a Carmax in Alaska), then either ship it up on a barge or bring it up themselves.
There's also a lot more variety of options in the lower 48. There are plenty of car sales stores in the larger towns and cities, just know you many pay a few thousand more up here.
Swimsuits
It's Alaska, there's just not a lot of options or inventory. I recently went to Maui and was shocked at the amount of swimsuit options. I get that shouldn't be surprising, but you don't see any variety in Alaska.
I wouldn't put a lot of weight into this one since you can find online options, but if you have a good swimsuit store around, consider grabbing some items.
Trader Joe's
Alaska doesn't have a Trader Joe's. In Anchorage, there are a few natural markets (New Sagaya's City Market and Natural Pantry), but prices are outrageous (more expensive than Whole Foods).
If you can, grab the non-perishable grocery items you love. I regret not doing this, and now need to wait until I can fly to the lower 48 to get my favorite TJ's leave-in conditioner.
Fitness Equipment
Anything heavy will cost a lot more to ship up here (if it ships at all). Some of the heaviest items you may want to consider purchasing include fitness equipment. We purchased a Rogue Echo Bike in Spokane to bring with us, along with our home gym setup.
If you want a Peloton Bike, shipping to Alaska is $275!
Rogue or other fitness equipment – there's a HUGE additional cost for shipping up here. It's typically hundreds of dollars.
Wayfair
Wayfair is interesting. Sometimes things will ship up here, but it's the exception, not the norm. Shipping is typically 1/2 – 2/3 the cost of the item, and in my opinion not worth it.
Pottery Barn
Pottery Barn says they can ship to Alaska on their website, but when you look at individual items, many do not actually ship up here.
I don't think I've ever actually purchased anything from Pottery Barn, but I would guess that many larger items don't ship here.
A nice stroller
There are certainly strollers available for purchase in Alaska; Walmart, Target, and Costco all have options. But as with everything else, you are limited to what is offered.
This is another instance where you may be able to find things online, but maybe not. If you want a higher end stroller not typically sold at Target or Walmart, you should purchase it before you move here.
Items from your favorite store
Google search your favorite stores and see if they're up here. I love shopping at Express, but sadly that doesn't exist up here. There's also no Nordstrom (but there is Nordstrom Rack in Anchorage). Pier 1 Imports left Alaska last year and many specialized home goods stores don't exist.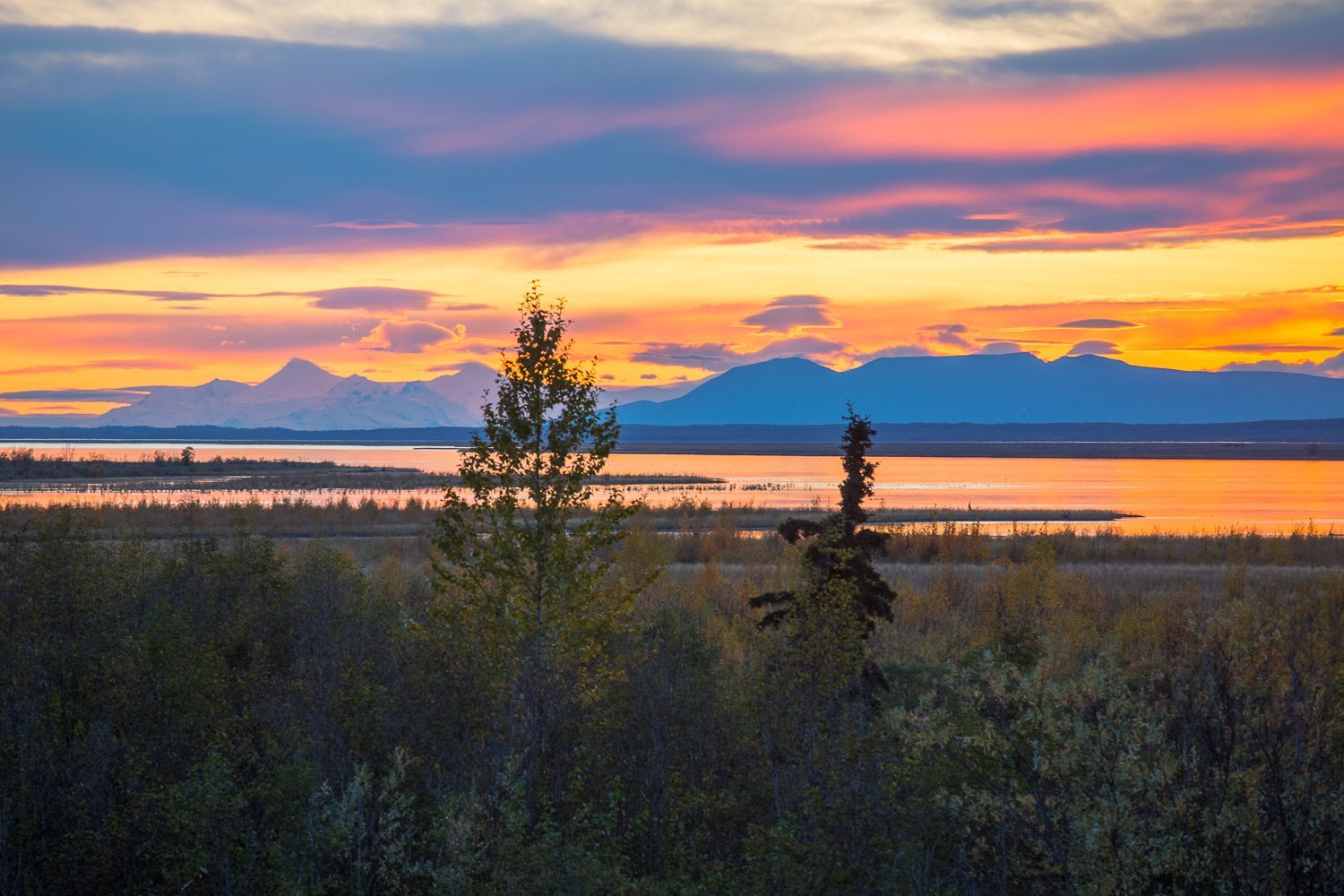 Things to Skip Purchasing
Winter Gear
Alaska has it pretty well covered when it comes to winter clothing, so there's no need to purchase things like crazy before you get here.
I think the only caveat would be if you are moving in the dead of winter.
If that's the case, pack the basics: a winter jacket, gloves, and a hat. I recommend doing this in the event your car stops working while driving, or something else happens. Or for the obvious fact that it's really cold and waiting for your taxi or shuttle from the airport in a t-shirt is not ideal.
Outdoor Gear
If you will be living near a larger city like Anchorage, there's REI, Duluth Trading Company, and Cabela's. There are also many local shops that sell second-hand items.
In my experience with REI, they will ship items up here if they're not in store. This can save you quite a bit in shipping costs.
I hope this article gives you a better idea of what to purchase before you move up here.
See Also: